The very first step is to understand the difference between a skill and a task. Although there is very fine line or crossover among these two terms. In professional terms, a skill is an expertise that need to be developed and learned while a task is something basic or essential work that need to be performed.
CNA ability check is an essential step you must take before attempting the certification exam and particularly the CNA clinical skills test as it will give you an evaluation of your preparedness for the practical test. You have many options to carry out this reassessment and you may choose the one that suits you the best.
CNA skills review is also done by practicing nurse aides at regular intervals in their career to keep themselves updated with the best information of patient care. Some of the options that you can choose from for CNA nursing abilities cross check are as follows:
CNA skills practice test: After you are done with your CNA training program you can take CNA skills practice tests to reassessment of the tasks you learnt during the training. Many of the training programs make it compulsory for the students to take these practice tests for better preparation for the exam. To take practice tests you can ask a co-student to help you; he/ she can act as a patient and you will practice your craft. Such a person can correct you if you are following a wrong procedure while performing a task. Take help of a third person who will check through the list of tasks you must have made during your training and will evaluate your craft based on the checklist. You can follow the same procedure while the co-student takes his/ her practice.If possible take a practice test in front of your clinical skills instructor as he/ she will be the best person possible to evaluate your abilities; check for his/ her time and schedule your practice tests accordingly. Remember that you will have to perform the clinical tasks in front of a state examiner, so performing you craft in front of your instructor will prepare you in a better way and you will have more confidence.
CNA skills review courses: Many training schools conduct CNA skills review courses after the mandatory training is over and you can enroll into one such program to cross check your skills; this is a professional way of carrying out the reassessment. A professional course will provide for checks at regular intervals, structured guidance and feedback on the progress you are making, so such courses are worth the investment. These review classes are of very short duration; two to four days and the courses are structured based on the frequently asked tasks during a CNA clinical paper and are conducted by experienced instructors for a thorough assessment of your abilities. A nurse aide's job is not just about physical needs of the patients; you should also be compassionate and empathetic to provide comfortable assistance to the patients. These reassessment classes help you understand the job responsibilities in a better manner so that you can perform your duties to the best of your abilities. CNA certification exams differ from state to state and if you need to change your job location and start practice in a different state, you will have to clear the exam conducted by that state. These CNA reassessment courses will assist you in understanding about the state exams and you can then pass the certification exam.
Videos and study guides: The internet has made a revolution in online education and if you are confident that you can pass the exam without the review courses, it could be a great source for learning. Many videos on various CNA skills are available on the internet, which are performed by experts and you can refer to them to assess your skills. CNA clinical skills study guide is another resource that can be helpful to you in reexamining your abilities. Many such guides are available and you can research and get the study guide that suits your needs. These study guides are a written form of the concepts and tasks of CNAs and study tools and practice tests are included. You can buy your study guide or watch the numerous videos to cross check your CNA abilities and then take the practice tests for preparation.
Other CNA review programs: Other CNA skills review programs are for those who are looking to work in a specific setting like in a metal department of a hospital or a pediatric care center or if you will be assisting terminally ill patients suffering from cancer like diseases or HIV/ Aids patients in a long term care facility. All these settings require different abilities and the reassessment program for these duties will be ideal for you to gain the required skills.
Specialization and continuing education can help you in fetching higher salaries so it will be an advantage if you take up these courses, but make sure that you want to work in these special settings as the job can be more strenuous as compared to working in normal settings.
Some states have made it mandatory that licensed CNAs should take refresher exams every two years to keep them updated with the new techniques emerging; if the CNA has not completed the refresher programs then the license renewal is denied in these states. Some practicing nursing assistants take initiative and join such programs to reassessment their abilities.
CNA is a hands-on profession, so periodic CNA skills review is necessary to put in best practices and is a very good tool to reassessment your craft for the clinical paper and pass it along with the theory paper and get certified.
The certified nursing assistant needs to possess skills to take proper care of the patient and perform the basic medical procedures efficiently. A CNA need to develop a cherished and strong relationships with the patient by providing mental and emotional support.
The personnel duties includes giving sponge bath, trimming nails, combing hair, changing cloths, shaving, and the toilet needs. An assistant has to perform these sensitive duties in a very formal and caring manner in order to prevent the patient from embarrassment. The relationship of the patient and the CNA is completely based on trust. All these come under tasks and skills.
Important CNA Skills
Listed below are some of the skills that a certified nursing aide should possess, as it helps in handling the patients in an effective manner.
Understand Body Mechanism
It is important to understand the body mechanics of the patient in order to properly take care of the patient.
Observation
This is one of the important skills that every nursing aide need to possess, as it will help to keep a track of the progress of the patient.
Follow the Procedure
A certified nursing aide need to follow the protocol and the policy of the organization strictly. They should be dedicated towards their work and should be adaptable to any given situation.
Critical Assessment
Along with awareness, it is necessary for nursing aide should possess the ability to think in a positive manner. This is a series of connections as the better thinker, decision-maker, and team player. This series is put together to know about the patient's condition from reports, documentation, and other observations.
Communication
Communication is one of the basic and most important skill that every nursing aide must possess. The Patient Care Technician has to communicate with registered nurse, doctors and importantly with patient. Conversation can be in the form of written documentation, or verbal communication.
Personal Fitness
A nursing aide has to be physically fit in order to perform various physical tasks to help the patients in performing their activities.
Compassion Toward Profession
Nursing assistant should be a loving and caring person, as it is need of this profession. Sometimes patients need to be dealt on an extremely personal level during the treatment process.
Unprejudiced
In this profession, nursing auxiliary takes care for people from different backgrounds, races as well as cultures. Therefore, CNAs should not show their dislikes to the patients.
Personality
A CNA should possess a pleasant personality, which will help the patient to built trust.
Good in Practical Work
Certified nursing aide need to be prepared to perform form menial tasks.
Efficiency
Nursing aide need to be very efficient in responding to the need of the patients, as this profession deal with patients life and care.
Accuracy
Certified nursing assistant needs to be very particular and systematic about their work, as the life of patient is in their hands, even a small mistake may cause harm to patient's life.
Some of The Tasks That Certified Nursing Aide Perform
CNA performs their duties as a part of a health care team and expected to carry out tasks such as
Understand the importance of verbal and non verbal communication
Understand the resident's right
Know the responsibility towards the patient
Personal and Patient Safety
Maintain cleanliness
Other nursing duties are catheter care, skin care, dental care, dressing and undressing of wounds, providing bed pan and urinal, apply elastic stockings, prepare bed, serve meal trays and understand the purpose of modified diets, feeding if necessary, and assist patients to washroom.
A nursing aide must be equipped to take care of the patient's physical condition and emotional as well. That is why a certified medication aide has to develop their skills in a proper and effective manner so that they can serve the patients.
However, CNAs has to understand and assist the patients with their daily routine and support them emotionally. All these skills are a part of the CNA training, but they often take time to develop and practice to hone.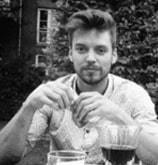 James Markham is a Blogger from Ohio USA. He is also a medical student of MBBS 2nd prof at Northeast Ohio Medical University. Read more about him