It is one thing to have sympathy and compassion towards the sick and elderly and it's different to actually go the extra mile and start serving them in their day to day needs. But if you think that you have the impetus to involve in this noble service, certified nursing assistant is just the right profession for you to start with. You can do so by joining CNA nursing schools in Colorado if you are a resident of this state.
In the wake of growth potential of the healthcare profession as predicted by the US Bureau of Labor Statistics, many community colleges and technical training schools have started to impart nursing assistant training to those who want to start a nursing career.
In the state of Colorado you can seek the required training even as you are pursuing your high school education. Many people have to support their families in these trying economic circumstances and as you can take training while at high school, you can start earning as soon as you get the high school diploma.
You can find many good institutes providing CNA training but the most reputed one is the Front Range Community College which has campuses in several counties in the state. Such is the training provided at this community college that it is the students of this colleges have the highest passing percentage and many employers willingly offer jobs to these students. The Morgan Community College in Fort Morgan is another such college which offers great nursing assistant training and has garnered good reputation in Colorado.
Free Nursing Assistant Program in CO
Nursing Homes
Address
Contact No.
Fax No.
Website
Canon Lodge Care Center
905 Harding Avenue, Cañon City, CO 81212
(719) 275-4106
(719) 275-2895

http://canonlodgecarecenter.com

 

Five Star Senior Living- Cedars Healthcare Center
1599 Ingalls Street,Lakewood, CO 80214-1505
(303) 232-3551

–

https://www.fivestarseniorliving.com/communities/co/lakewood/cedars-healthcare-center

Garden Terrace Alzheimer's Center of Excellence
1600 South Potomac Street,   Aurora, Colorado 80012
(303) 750-8418

(303) 750-0021

Mountain Vista Senior Living Community
4800 Tabor Street,Wheat Ridge, CO 80033
(303) 421-4161

–

Five Star Senior Living- Skyline Ridge Nursing & Rehabilitation Center
515 Fairview Avenue,Canon City, CO 81212-2863
(719) 275-0665

–

https://www.fivestarseniorliving.com/communities/co/canon-city/skyline-ridge-nursing-and-rehabilitation-center

Arvada Care & Rehabilitation Center
6121 West 60th Avenue,Arvada, Colorado80003
(303) 420-4550

–

Mapleton Care Center
115 Ingalls Street,Lakewood, CO 80226
(303) 237-1325

–

The Rehabilitation Center at Sandalwood
3835 Harlan Street, Wheat Ridge, CO 80033
(303) 422-1533

–

Southeast Colorado Hospital District
373 East 10th Avenue,Springfield, CO 81073
(719) 523-4501

–

Woodridge Terrace Nursing & Rehabilitation Center
5230 East 66th  Way, Commerce City, CO 80022
(303) 289-1848
(303) 286-1017
Brookside Inn
1297 South Perry Street, Castle Rock, CO 80104
(303) 688-2500

–

Frasier Meadows
350 Ponca, Boulder, CO 80303
(303) 499-4888

–
Becoming a Nurse Aide in Colorado
The Colorado healthcare industry is all set to expand and 30% growth in employment opportunities is expected in the next few years, hence more and more people are turning towards this profession to ensure that they keep their livelihood is taken care of. As you don't need a high school diploma in Colorado to be a nurse aide, 18 years of age is also not a compulsion like it is in some other states.
All you must do is join a CNA nursing school in Colorado that is accredited by the State Nursing Board, complete the training and apply for the certification exam held by the state. The state certification exam will cost you $100 and if you fail in one of the two papers the reattempt will cost you $60 per paper. The cost of CNA programs in Colorado will be from $500 to $1500 depending on the institute or college you join and the study material and practice equipments that are provided to you during the course.
The state of Colorado has the reciprocity clause in practice; if you have certification of some other state you will not have to give a certification exam to practice in Colorado. You have to apply for the transfer of certification with the State Nursing Board and once the board checks the complete requirements you will be issued a license for practice in the state.
Nursing Assistant Training programs in Colorado
The CNA training programs are monitored by the state and the minimum training hours for a nurse aide training program in Colorado is 107 hours which includes both classroom training for 50 hours and clinical skills training for 57 hours. To enroll in a program you must have a clean background and must have not any transmissible disease; a medical report must be submitted to prove the same. These are the basic requirements for CNA certification in Colorado.
If you are not in a position to pay for the expenses of training Colorado you can seek help from the state and college grants that are offered in the state to encourage more people to enter this profession. If you can get employment in one of the Medicare or Medicaid facilities in the state after certification your training cost will be reimbursed by these health insurance companies. Moreover, some of these facilities offer nurse aide training which are free of cost.
Internet has brought about a great change in learning procedures of many professions and nurse aide is amongst one of them. If you cannot manage time to attend the training in traditional setting, you can opt for the CNA classes online and seek training for this profession which is in great demand. Time flexibility of the online classes allow you to complete training as your time permits as all the information is available on the internet and is accessible 24/7.
Opportunities for CNA in Colorado
Job opportunities for nursing assistants are at an all time high in Colorado just like all across America. If you have a license you can work in nursing homes, hospitals, long term care facilities and even in patients' homes as a caregiver. A nurse aide can earn a salary from $16,000 to $32,000 and the average salary of a CNA in Colorado is $27,000 which is what the latest national average is.
If you continue working with the same facility for longer period of time you can expect higher salaries for the future. By specialization and continuing education you will ensure that newer career avenues are opened for you in your nursing profession.
CNA nursing schools in Colorado are doing a great job of bridging the gap between the demand and supply of nurse aides in the state and the Nursing Board evaluate the training provided in these schools regularly to maintain the quality of training.
Additional Resources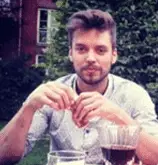 James Markham is a 24-year-old Blogger from Ohio USA. He is also a medical student of MBBS 2nd prof at Northeast Ohio Medical University. Read more about him