The CNA classes are offered at many schools, colleges, hospitals and nursing homes. These classes help the aspirants to become a certified nursing assistant. An applicant can enroll in a nurse aide course at a community college, or can enroll in nursing aide programs at a nursing facility or can opt for online courses. The demand for CNAs will never become less as the medical field is one which will always grow.
The classes at a community college give a chance to the student to interact directly with the patients, peers and instructors. However, these classes are usually more expensive and are usually for a longer duration. Some of the nursing aide programs at nursing facilities can ask the student for a written commitment to work for them after the classes have finished.
Online classes have the advantage of being flexible and accessible for the students. The students who opt for these classes can pursue their career along with the course. Most of these online courses can be done at a lesser cost than the regular full time courses. One of the popular choices amongst students is the American Red Cross. The organization offers online classes as well as full time courses. They also provide free instruction for students who cannot afford to pay their fee. They get in touch with a local government agencies that fund the course fee of such students; especially for students who are unemployed. The eligibility to apply for CNA classes is that applicants should have passed high school or have cleared their GED.
Many institutes also test the reading, writing and learning skills of the aspirants. They also ask the aspirants to submit a complete record of health check up, including vaccination records and so on. These institutes also check if the aspirants have any criminal records; candidates should not have engaged in any illegal activity prior to joining the course.
The certified nursing assistant's class usually includes information about anatomy, diet-chart, nutrition, bacteria and infection. These classes not only offer the student with theoretical knowledge, but also provide practical information about the human body. The student receives theoretical information during the classroom hours and has the opportunity to put their theory to practice during the clinical training.
In CNA Class, Student Can Learn:
How to record the patient's vital signs like blood-pressure, temperature, pulse, etc
How to measure a patient's height and weight
How to provide basic hygiene to patients, i.e. cleaning the patient's finger and toe nails; brushing and flossing the teeth, brushing the patient's hair; etc.
Techniques of bathing a patient using bathtub, bed bath or shower and so on
Techniques of moving ambulating patients
Positioning bedridden patients in lateral positions/supine or Fowler's position as per the health of the patient
Learning about motion exercises and how to help the patient perform them
Feeding techniques
First aid procedures, cardiopulmonary resuscitation and basic life support
How to ensure patient's safety
How to apply an urinal catheter and how to offer perineal care to a person through a urinal catheter
How to prevent and control different infections
How to collect patient's specimens, i.e. stool/sputum/urine
About admission and discharge documentation
How to communicate and create an emotional bond with the patient
How to use the medical equipment in any health care facility
Learning about the main health issues of patients in the long term facilities
Learning about body mechanics and mobility techniques to avoid injury
These are some of the things taught in CNA classes. In order to become a CNA, the candidates must have very thorough knowledge of the both theory and practical aspects of the job. This is because after the completion of the course, the students have to take the certification test in order to get a license as a certified medical assistant.
Pursuing CNA classes is the first step towards making a certified nursing assistant career in U.S. Many community colleges, nursing schools, and independent facilities in U.S. offer nursing classes.
You must pursue a state-approved certified nursing assistant program to become eligible for certification. Such classes last for around 7-14 weeks and include at least 75-120 hours of training, which includes classroom training and clinical exercises. Institutes in some states may provide 175 hours of training.
The training hours depend on the rules set by that state's board of nursing or department of health. This training provides maximum knowledge, preparing you in all the fundamentals of nursing. They encourage learning and implementing the aspects related to patient care (including handling, hygiene, and nutrition), restorative care, vital signs, CPR instruction, safety and emergency procedures, medical terminology, documentation and reporting.
Some facilities also offer free
CNA training
to the ones who have committed to work for that facility for the pre-specified period. This period can be anywhere between 6 months and a year.
Requirements for CNA Classes
There are some requirements that candidates must meet in order to pursue nursing classes. A candidate must have no record of wrongdoings and must pass medical and drug test. Some facilities require a candidate to be at least 16 years old and be a high school diploma holder or GED holder. It is also beneficial in a way, as at that age, you become more mature and are able to understand what is happening around you.
Although it is not necessary, some qualities or skills will help you a lot, if you implement them during the course of your class. This includes optimism, patience, and tactfulness. You must be calm and good at communication and must behave politely and humbly with patients, doctors and your co-workers.
CNA Certification Exam
After you complete your certified nursing assistant class, you can sit for certification
exam in your state
. Passing in this exam is very important if you want to attain a nursing
license in your state
. It comprises two parts: written test and clinical skills evaluation test. This exam tests the understanding related to nursing facets that the candidates learn during this course. . If you pass in this exam, it will lead to nursing aide license acquirement in that state. This license will allow you to work as a certified nurse aide in any recognized facility in that state.
Renewing this license after every two years is essential to continue working as a certified nursing assistant in that state. In general, you require proving that you have worked as a certified nursing aide for at least 8 hours, performing nursing responsibilities in a facility over the last 2 years in that state to renew your license.
Most of the states in U.S. provide the provision of transfer through reciprocity. This is for those who want to shift to another state for employment.
For this, you will require to collect, fill and submit the reciprocity form to the state registry. They will verify your certificate status, program completion status, reputation, experience, and criminal background. If you are able to clear all the requirements, you will get a nursing license in that state. If unfortunately, you are not able to satisfy the conditions, you will have to attend certified nursing assistant classes (not required in some states) and certification exam to gain employment in another state.
Salary
Salary of a certified nurse aide
depends on several factors. It varies from state to state. Some states may pay higher salaries, while some pay low. This thing depends upon the economy, population, requirements, and demographics of the state. It also depends on where you work (in which facility and at what post). Salary is bound to increase with time and experience.
In fact, additional benefits like insurance and paid time-offs are also provided. You will be able to make anywhere between $20,000 and $30,000. In addition to this, a survey claims that U.S. is expected to see 19% growth in CNA position over the next 4-5 years, which is quite good. Thus these figures show that you will get professional satisfaction, which will make your personal life happier too.
Hence it is recommended to pursue certified nursing assistant as a career, as it is the best opting for those who want to build a long term career in this profile. But make sure that you have gathered all the related information about it.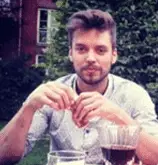 James Markham is a 24-year-old Blogger from Ohio USA. He is also a medical student of MBBS 2nd prof at Northeast Ohio Medical University. Read more about him