CNA or certified nursing assistant work refers to helping and assisting patients and clients with health care needs and requirements, under the supervision of a registered nurse.
A certified nursing assistant plays a very crucial part in the health care system and they are required in
Hospitals
Private nursing homes
Health care centers
Personal homes
Schools
And adult day care centers
Their roles and responsibilities may differ depending upon the medical setting where they work. Before taking the decision of making a career as certified nurse assistant, it is vital that you should obtain the information about CNA Work.
Where can a CNA Work?
A CNA works in varied medical settings. The nursing aides can make a successful career by specializing to work in certain department such as pediatric care facility, nursing home, hospital, retirement facility, etc. They can also work as home health aide, medical transcription, travel CNA, etc.
Here we have listed the details about certified nursing aide working in different medical settings.
Hospital
Due to the rise in elderly population and infants, the work load in hospitals has increased. Therefore, certified nurse assistants would always be required in hospitals.
Most nursing aide start their careers in a hospital. In this medical setting, the nurse assistant needs to serve patients suffering from different ailments.
Therefore, they are able to gain excellent work experience, which helps them in their future endeavors.
Hospice
To work in hospice is a tough job. The patients in this medical setting are terminally ill or have some serious illness. These patients need to be served with precision and utmost care.
The nursing aide need to be on their toes to attend these patients at any time, as they might need immediate help at any moment.
To work in such organizations, the nursing aide needs to possess skills required to serve terminally ill patients.
Nursing Home
The nursing aide are highly demanded in the nursing homes. They need to perform duties such as administering medicine, checking their vital medical signs, maintaining hygiene of the patients, providing them assistants to exercise, etc.
Such medical settings are smaller than hospitals, but even in such organization the nurse aide gets opportunity to serve with patients suffering from different diseases. They have more responsibilities than those working in bigger organizations.
Home Health Aide
A nurse aide can also work in the home of the patients and provide them medical care. Aging or bed-ridden patients or those suffering from long-term illnesses may need medical aide at their home.
The nursing aide needs to take care of the medical needs, exercise schedule, and hygiene as per the guidance of the doctor. Since the nursing aide would spend longer duration with such patients, so they need to create a good rapport with the patients.
Those candidates thinking about making a career as home health aide need to possess good communication skills.
Travel CNA
This is one of the most demanding job profiles. Those certified nursing assistants who travel from one patient's home (or medical facility) to other to provide medical aide to them are called travel CNA.
Those candidates looking forward to make a career as a travel CNA can know about such job profiles through job portals that provide job assistance for travel nurses. These professionals can earn additional benefits such as travel allowance.
Retirement Facility
The nursing aide working in this facility need to provide medical assistance to retired people. These nursing professional need to be expertise in serving aging people.
They need to possess good communication skills and patience to serve the aging patients. It is vital to be extremely careful while assisting the old patients to exercise, walk, change clothes, take sponge bath, etc. as they are more prone to fracture due to aging.
Due to old age and loneliness, the patients might be tough to deal with at time, but one need to have patience and humbleness to serve them.
For example: If a patient does not agree to take medicine, then you need to be polite and caring to them and make them take the medicine.
CNA Work Schedule
In case of some certified nurse assistant who are working in a hospital, it is expected that they put in a minimum of 36 to 40 hours of work every week.
It is mandatory to work for 12 hours at a stretch in most of the medical settings. There are a few hospitals that have a facility for the certified nursing aides to work in 8 hour shifts, which is quite rare.
The nursing assistants need to work in day as well as night shift. The shift timings vary from one organization to the other.
There is a huge scope for certified nursing assistants in the nursing field. These professionals can make a wonderful career in this field by enhancing their nursing skills and gaining knowledge about CNA work in any specific department.
Nursing Jobs: New Opportunities for CNAs
Jobs in Nursing are available with all the health care services providers. In fact, no health care service provider can do without the services of quality CNAs.
A person who wishes to become a certified nurse aide must be 18 years with at least a high school diploma. He is then required to undergo a training program designed to prepare a person become a responsible CNA.
After the completion of the training the student appears an assessment test and he gets through it he is awarded with the CNA certification which lets him search for job and work with health care agency across the United States.
CNA jobs are meant for those who have a yearning to mitigate the plight of the patient and help them recuperate from their illness.
So, if you have the motivation and compassion to help an ailing patient become self sufficient once again nursing jobs are definitely made for you.
CNA jobs is available with various health care agencies like,
Hospitals
Clinics
Rehabilitation centers
Adult day care centers
Acute care centers
Community health centers
Military hospitals
Private nursing homes
Universities
Laboratories
Mobile health care units
Government public health care centers
Research centers
And also private homes of patients requiring constant medical care and attention
Those who have higher qualification may also start with better entry level salary than others. As one grows in knowledge and experience he might also get the chance to get associated with the best names in the health care service industry. Some health care agencies provide other benefits to their employees like retirement saving plan, paid leaves, health insurance, life insurance, paid holidays and gratuity.
Jobs in Nursing is always in demand and the responsibilities include various duties like:
Taking care of the patient's hygiene
Food and liquid intake
Helping the patient in and out of the bed
Taking the patient for a walk around
Help him take bath
Use the toilet
Brush teeth
Comb hair
Change his dress
Feed him if he can't do it by himself
Make his bed and tidying up the room
Help with some medical procedures
Collecting samples from patients for testing
Taking vital signs like temperature
Pulse and blood pressure
Administer medication on time
Noting down the progress of the patients and forwarding it to the concerned physician so that proper treatment can be meted out the patient and also be there by the patient and offer him emotional support in his hour of need.
As it's proven that it's not only just the medicines but also the emotional support that does wonders for a patient to recuperate from his illness.
When a patient gets someone to hear their plight and understand them they feel better and this feel good factor plays its hand in helping someone recover from their ailment much faster.
A CNA usually works in a team of doctors and registered nurse and carries out the assignments as given to him by the concerned physician. He is more directly involved with the patient than the doctor and spends most of his time with the patients.
He bridges the gap between the doctor and his patient by communicating the advice or message to the patient and also conveys the patient's requests or complaints if any back to the doctor so that if it's worth the doctor may prescribe appropriate treatment to the patient.
Sometimes a certified nurse aide is also required to stay at a patient's home who is terminally ill, is old or can't look after himself.
Here nursing job includes staying at home with the patient and taking care of all medical as well as non medical requirements.
He looks after all basic needs of the patient and if need be also helps in household jobs like cooking, cleaning the house etc.
Nursing jobs require a CNA to be sensitive, polite, understanding and with good command over the English language that helps him handle the patients coming from all over the states and beyond.
He is well equipped to handle even the most difficult situations and offer appropriate assistance as and when required while maintaining the decorum all through.
CNA jobs may be a low grade job but that in no way means that a Certified Nurse Aide isn't as important or he can be disposed off if not required. In fact, no health care service provider can ever do without the services of quality CNAs.
A certified nursing assistant never goes out of demand as the population and number of hospitals keeps growing.
Jobs in nursing may at times get hectic with unscheduled call to report for duty at odd hours and even when you are on leave or there is a holiday.
But if you have the passion to serve the ailing and the helpless, you are at the right job at the right time.
There are very few jobs that not only get you financial support but also the satisfaction at having made a positive difference to someone's life which will help bring a better tomorrow for him and the CNA jobs is one among such.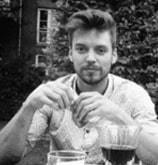 James Markham is a Blogger from Ohio USA. He is also a medical student of MBBS 2nd prof at Northeast Ohio Medical University. Read more about him