Nurse Practitioner Career Opportunities
The job of a nurse practitioner (NP) could be similar to that of a physician. Along with the clinical care, NPs also have the responsibilities of educating the patients on positive health and also work with various health care experts. We shall discuss about the diverse nurse practitioner career opportunities along with the specialization of NP in various aspects of the medical field. To further in this career it is essential to have a comprehensive understanding on who is a nurse practitioner and how to become a nurse practitioner in the desired field of expertise and hence this is also discussed.
Who is a Nurse Practitioner?
A
nurse practitioner
(NP) is a registered nurse (RN) with additional qualification such as; a doctoral degree or a master's degree; and training in a specific field of medicine. In other words, a NP can also be termed as an advanced practice registered nurse (APRN).
Various nurse practitioner career opportunities are offered through nursing homes, community clinics, health departments, hospitals, home health care agencies, clinics of colleges and schools, walk-in clinics, and offices of physicians.
Increasing Demand for Nurse Practitioners
There is an ever-increasing demand for the 
nurse practitioners
 all over the world, as NPs can not only replace a physician in an emergency situation, but they are also more of a friend to the patients and to their families to help them completely in overcoming the disease.
Under the increasing pressure of balancing the cost and quality of medical industry, health planners rely more on NPs as the choice for a wide range of services offered in the front-line such as; preventive care, primary care, assisting old people in chronic diseases, home care, and educating people on how to keep away from injuries and hospital expenses, etc. The other reason for the increase in nurse practitioner career opportunities are perhaps, because; nurse practitioners render better services than physicians for a lower cost.
The opportunities are more in the rural areas and parts of inner cities where services of physicians are not that easily available. The need for quality service to under-served people such as old people and children of remote schools are more and nurse practitioners are often utilized for such services.
Even community centers for health care, which offer various services such as; mental health, pharmacy, oral health, drug abuse, and other supportive services demand nurse practitioners for services.
Nurse practitioners have a broad scope of skills compared to RNs with the main difference being a nurse practitioner having the ability in medicine prescription. Since the nurse practitioner career opportunities are embedded in health industry, the job security is assured, due to the ever-increasing older population and never ending health issues of people.
The new position that is currently evolving is the need for these nurse practitioners to act as aids to the individually practicing physicians.
Career Responsibilities of a Nurse Practitioner
The clinical side of the
nurse practitioner career
opportunities is huge and versatile. The role of a NP includes following responsibilities:
o To obtain medical histories of patients
o Conduct physical examinations
o To diagnose, evaluate, manage, and treat chronic and acute diseases such as high blood pressure, diabetes, etc.
o To prescribe drugs for chronic and acute health issues. This varies based on the local government rules and might differ between countries and states.
o To provide family planning services and parental care.
o To provide rehabilitation treatments and the required physical therapies.
o To provide specialty care services along with the basic services.
o To offer annual physical and health maintenance for adults.
o To provide child care including immunizations and screening.
o To perform and assist surgeries and other procedures under the supervision of physicians. This includes suturing, casting, dermatological biopsies.
o To educate and counsel patients on positive health care, health behaviors, and deciding treatment options.
o To order, perform, and interpret diagnosis on routine lab tests, EKGs, bone x-rays, etc.)
Qualification, Skills, and Training Required for Nurse Practitioner Career
To seek the best nurse practitioner career opportunities, all that is required is a degree of graduate in nursing, a certificate and a license to start the practice. It also requires additional skills than the mere knowledge along with the practical exposure in a hospital surrounding.
Personal Record – To become a prospective nurse practitioner, it is necessary to provide personal details, which include academic records, personal letter of recommendation, and have to clear the criminal background checking to work with patients.
Graduate Degree – The basic academic need for a nurse practitioner is doctorate degree (Ph.D) or a master of science in nursing (MSN) from a recognized university.
License – The next major and important step is to acquire a license to practice as a NP governed by the local County, state, or nation they live in.
Training – This is extremely important step to make the best of nurse practitioner career opportunities. Every nurse practitioner must have a training for preparation of practice in special areas such as; midwifery, pediatrics, family practice, etc.
Specialties in the field of nurse practitioner include – Emergency, Geriatric, occupational health, oncology, pediatric critical care, palliative care, psychiatric care, women's health, adult health care, acute care pediatric, advanced certified hospice and palliative care, family care, adult psychiatric, advanced oncology, adult cardiovascular care, adult critical care, and the list of specialization goes on.
Career Skills – The profession also requires other skills beyond just the clinical knowledge. Nurse practitioners must possess good communication skills, as they have to work with different type of patients and have to determine the best plan of health care for each plan. They also have to communicate with the patients about their health conditions and help the patients have a positive attitude towards their health. At times, NPs also assist patients in taking decisions by counseling them.
Additionally, a nurse practitioner should possess skills of adaptability, maturity, concern for patients, ability to remain calm in case of emergency, inspire confidence in patients, and good judgmental skills.
Summary

Salary is one of the most satisfying aspects of a nurse practitioner career. Additionally, if a practitioner is able to practice independently to provide a comprehensive and long-term patient care, it brings more self-satisfaction. It is priceless to learn that the 'real difference' is made for the betterment of people.
Nurse Practitioner Program Checklist
Nurse practitioners are RNs – registered nurses who are trained through higher qualification and practical clinical exposure to offer a range of preventive care and acute health care for patients. NPs also specialize in various medical areas such as pediatric, oncology, family health care, psychiatric nursing, etc. We are here to discuss a comprehensive nurse practitioner program checklist and other requirements to 

become a nurse practitioner.
What is Nurse Practitioner?
Nurse practitioners, also termed as advanced practice registered nurse (APRN), are registered nurses with additional qualification and training. They have almost all exposure as physicians and can even prescribe medicines. In addition to this, they have several other responsibilities and capabilities to assist the patients. An NP typically has to have a master's degree in nursing and hold a state license and as an option, can choose to specialize in a specific medical field.
There are various fields of medicine in which a NP chooses to practice. The nurse practitioner program checklist includes specialties in areas such as; pediatric, adult NPs, acute care NPs, occupational health care, nurse midwives, certified nurse anesthetists, family care, geriatric NPs, etc.
History of Nurse Practitioner Program
Before we take a look at the nurse practitioner program checklist, let us understand the history of this program briefly. It was a physician and professor of Colorado University, who developed the first nurse practitioner program in the year 1965. Later, over nine years around 65 programs were created in pediatrics with other programs starting all over.
Significance of a Nurse Practitioner
The demand for nurse practitioner is constantly expanding throughout the world. The role of a NP has been evolving rapidly in response to the changing policies of health that seek to meet needs of aging people, increasing complexity of diseases, under-served population of all countries. Various countries have reacted to the challenges of health care by presenting the nurse practitioners for direct care of patients.
There are certain programs offered for candidates who have acquired a Bachelor degree but those who have not become RNs. These programs are lengthier than the usual master's program. However, these may not be valid in all places.
The Nurse practitioner Program Checklist In Detail
Qualification
The basic program required to become a nurse is a bachelor's degree. Most of the countries and states also demand a license even to enter a higher degree program. The next in the nurse practitioner program checklist is the master's degree program. Most of the NPs choose to specialize in specific field of medicine for a better future.
Requirement of License
The next in the nurse practitioner program checklist is the license and this is the main requirement to start practicing. Every state and country sets its own set of rules and requirements for the license of a NP. Normally, NPs must acquire a higher degree such as a doctorate or master's degree in nursing along with a valid license as a registered nurse. Additionally, some of the countries and states demand a clinical exposure and training as a part of the education or on completion of the education. This training brings in a practical exposure to the NPs and helps them deal with various situation related to patients.
Skills Required by NPs
Though acquiring a degree and license along with the training might qualify a person to start practicing as a NP, there are certain skills that are very essential to be the best NP. Communication skill is a very basic necessity for a NP. This is because; a NP not only administers medicine and takes care of the patient, but also educates the patients on their positive health and at times to take crucial decisions. They also communicate to the physicians and RNs they work with regarding the condition and diagnosis of the patients. All these require appropriate communication to serve the very purpose of being a NP.
High maturity, adaptability, concern for patients, composure, ability to inspire patients, a good judgment, are few other requirements that are significant for a NP.
What are the Specialties of Nurse Practitioner Programs?
A NP may choose to work as a generalist or within any specialty. There are certain professional certification exams one has to clear on the chosen field such as; pediatrics, women's health, mental health, adult care, occupational care, gerontology, midwife, care for pregnancy and child care, etc.
It is the basic philosophy of a NP to offer care individually to patients to help them focus on a healthy lifestyle and precautionary measures. They spend maximum time with patients and offer them the required counseling and education and at times relate even with their family members to create awareness.
Other Requirements to Become a Nurse Practitioner
Not everybody can become a nurse practitioner though they might have done all the required programs. It demands certain qualities and physical aspects too. NPs must possess a good stamina to work with patients in chronic conditions. At times they are required to work with dying, very serious, or very sick people at emergency care. They have high risk of taking the illness from patients. Also, a strong emotional stability is required to deal with such situations.
Nurse practitioners must also possess willingness to assist the patients, oral and reading comprehension, good decision-making, and perceptiveness along with critical thinking. A thorough understanding in the basics of chemistry, medicine, biology, and dentistry are essential.
With the competence of technology and equipments, a NP is required to have good computer knowledge and skills too.
Advantages of Being a NP
This career is quite rewarding. The NPs are given more freedom than the RNs, and at times are given powers to act as physicians. Despite the various responsibilities, they are also given the right to prescribe medicine and act as a main side person to all special doctors. Depending on the field of specialty, they are also highly paid and are much in demand all around the globe.
Role of a NP
Finally, when we look at the role, a NP is almost an all-role player. Right from acquiring the history of a patient, the roles goes to; conducting physical examination; diagnose, manage, treat, and evaluate acute and chronic conditions; provide annual health maintenance; child care; pregnancy, delivery, and child-care; educating patients; counseling; perform, order, and interpret EKGs, lab tests, and x-rays; etc.
Summary
Having possessed all the required education and training, a nurse practitioner has to have the total passion for the profession to get utmost satisfaction from serving the needy.
Gerontological Nurse Practitioner
A gerontological nurse practitioner (GNP) is a registered and advanced licensed nurse practitioner who specializes in caring for the elderly people. These practitioners hold a Master's or doctoral degree with special training on the social, medical, mental health and pharmacological aspects of aging.
Duties and responsibilities of gerontological nurse practitioners
These professionals have similar educational background with RNs (registered nurses) but their
duties differ from other areas of nursing
because of the unique problems that may arise in elderly people. Some of the duties that these nurses carry out include:
• Assessing medical problems of elderly patients: usually these professionals are the ones who decide whether their patients can perform their daily tasks unsupervised. Assessments may be carried out in activities such as taking medications, driving or even walking.
• They must also be able to determine the health of their clients whether verbally or non -verbally by knowing the symptoms and also the medications being taken by their patients.
• Performing patient medical tests either at home or in a doctor's office.
• Gerontological nurse practitioners also educate patients about preventative care and the prescribed medications.
• Providing counseling to the patients and their families.
• Developing an exercise program for patients who are recovering.
• Working closely with doctors to determine the most appropriate treatment for their patients.
• Preparing patients for surgery.
• Taking vital signs during doctor's visits.
• Creation and management of patients' records.
• Administering medications to patients on the basis of a care plan.
Becoming a gerontological nurse practitioner
To become a GNP you must first become an RN. So as to obtain a license to practice as a registered nurse you may pursue an associate's degree in nursing or a BSN. For a GNP, the BSN option is better because most of the schools that provide advanced degree programs in geriatrics require students to be holders of a bachelor's degree for admission. GNPs require specialized training other than the skills gained through 
BSN programs.
 To obtain the required knowledge and skills so as to become a GNP, you can enroll in either a gerontology nurse practitioner certificate program or pursue an MSN with and specialize in geriatric nursing. These education programs teach a number of subjects including systemic pathyphysiology, adult syndromes, health economics, hospital operations, health assessment and pharmacology. All this training is aimed at equipping students with knowledge to diagnose, treat and manage acute and chronic conditions commonly found in older adults and usually associated to aging.
In addition to that, you can also pursue clinical experience in assisted living and retirement centers as part of your training. This clinical experience will enable you to understand some of the issues that you may encounter in your career and also equip you with practical working experience. Professional certification is also important upon completion of the degree program. You can either obtain this certification from the ANCC (American Nurses Credentialing Centre) or the AANP (American Academy of Nurse Practitioners). This certification must be renewed every 5 years. You will not obtain certification unless you have completed advanced education and also an active license to practice. You must also prove that you have completed at least five hundred hours of faculty supervised gerontological clinical practice. Overall the whole education and certification process for gerontological nurse practitioners lasts between six and nine years depending on the degree obtained.
Gerontological nurse practitioner salary and job outlook
Gerontological nurses work in facilities such as rehabilitation clinics, health care centers and hospitals as well as senior centers and long term care facilities. They may also work from patients homes. Those who work in hospitals earn more than those who work in long term care facilities and health care services. The earnings can also vary widely depending on your level of experience and the geographical location in which you practice. However, due to the growing demand for GNPs the salaries are generally averaging over $90,000.
The job outlook for GNPs is great because of the exponential growth of the elderly population. According to the AACN by the year 2030, almost 20% of the total population will be above 65 years of age. In addition to that half of all hospital stays are elderly patients. Bearing all this in mind, these nursing careers will grow considerably over the coming years.An increase in job opportunities in hospital and nursing care facilities of 20% and 22% respectively is expected. Your job prospects may even be better if you are a bilingual nurse.
How Hard is the Family Nurse Practitioner Exam?
How hard is the 
family nurse practitioner
exam? Those who want to become a family nurse practitioner usually must pass an exam to receive an FNP certificate and begin practicing as a family nurse. However, most prospective candidates who opt to enroll into a family nurse practitioner program often wonder how hard the final exam is. [bctt tweet="A Important Question: How Hard is the Family Nurse Practitioner Exam?" username="@StethoExpert"]
The higher level of education undergone by family nurses to treat all age groups and their specialization is indicated by the Family Nurse Practitioner certification. Both adult and pediatric members of a family suffering from acute or chronic ailments can be treated by family nurse practitioners. Even psychosocial issues that might be affecting a family can also be addressed by family nurse practitioners.
Usually, the Family 
Nurse Practitioner
 exam can only be undertaken licensed Registered Nurses or RNs who at least have a Master's Degree in nursing. The applicants are also required to have undergone at least 500 hours of clinical study as a part of an accredited Nurse Practitioner education program.
Currently, the certification for family nurse practitioners is being offered by two organizations. Family nurse practitioners with credentials from any of these two organizations will be recognized in all fifty states in America. Prospective candidates and applicants who want to take the FNP exam will find numerous study guidelines to prepare for this exam, many of which are even available for free on the internet. An outline of the contests of the exam is even posted on the AANP website as well.
A majority of the question in this exam revolve around methods of diagnosing and treating various medical conditions. Advanced directives, nurse practice act, privacy laws and risk management-related non-clinical questions are also included in the exam too.
Potential family nurse practitioners who will be taking this exam are recommended to focus on everything that is classic or normal while they study for the exam. Usually, the disease-related questions that appear on the exam are the classic textbook cases. Thus, rather than focusing on benign variations of a physical exam, the normal results of a physical exam should be learned.
Usually, drug doses do not need to be memorized by those who will be taking the family nurse practitioner exam. However, the drug classes, brand and generic names of drugs and what they do must be known by those who will be taking the exam. Even safety issues such as possible interaction of drugs with other components and when or why certain medications should not be prescribed, also have to be studied. The brand or generic name of a drug is often not allowed to be chosen for the answer in some of the questions in this exam. Instead, a drug class has to be chosen or mentioned as the answer. Usually, older and well-known drugs appear in the questions in this exam.
The questions in this exam usually do not relate to any recent guidelines and procedures that might have been published within the past couple of years. Even borderline disease cases and diseases that usually have no symptoms are also not included in the exam questions. Usually, numbers are excluded from the exam questions. Instead, the clinical significance of a medical test is often asked to be mentioned. An applicant's knowledge of specialty disorders is also not tested in this exam. Mainly, primary care disorders are focused in the exam. From several years, the exam has also not included any nursing theory questions as well.
Those who will be taking the FNP exam soon should keep a few things in mind. The questions in the exam should never be left unanswered. The questions should be filled in at random in case applicants run out of time. There is no penalization in this exam for guessing. Following their instincts will allow applicants to make accurate guesses. Understanding the questions before attempting them is very important. Applicants should always have a watch around their wrist to keep an eye on much time has passed and how much is left.
How hard is the family nurse practitioner exam? It is not really difficult. In fact, it will be as difficult as the applicants make it for themselves. As long as they study hard enough, they should be able to pass the exam, keeping the mentioned guidelines in mind.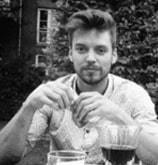 James Markham is a Blogger from Ohio USA. He is also a medical student of MBBS 2nd prof at Northeast Ohio Medical University. Read more about him