Pursuing CNA (Certified Nursing Assistant) from the State of Colorado is highly beneficial as there are ample of opportunities available in the field of nursing. In the state, to work as a certified nursing assistant, you will be required to undertake a nurse aide course approved by the State Board of Nursing, in addition to which you will be required to excel in the certification exam.
No high school diploma or GED is required to apply for these courses, but it is always better to make sure that you complete high school diploma or GED before pursuing the course as it leads to top earnings & career stability.
Cost of this course program may vary but typically, it ranges between $800 & $1000. It takes around 8-13 weeks to complete this course.
In general, it includes around 175 hours of training split into a minimum of 75 hour classroom training & a minimum of 100 hour clinical training.
These course programs usually involve learning basic nursing ethics accompanying proper patient care, hygiene & nutrition, human anatomy & psychology, infection prevention & control measures, basic medical methodology, and performing other related nursing responsibilities.
Those who have finished CNA courses from some state other than the State of Colorado can also apply for the certification exam.
Free training may be provided by some facilities or the tuition fee may be repaid, only for those candidates who have signed on to work with that agency/company for pre-specified amount of time.
Prerequisites for CNA Courses in Colorado
Although it is comparatively a lot easier to undertake CNA courses in Colorado, an applicant is required to undergo the following tests successfully:
Criminal background checks
Physical & medical examination
Required Skills for CNA Courses in Colorado
In addition to the above mentioned requirements for nurse aide courses in the state, it is also essential for the applicant to possess the following skills:
Good behavioral skills- This will make things easier while dealing with patients
Excellent interpersonal skills- This will make their interaction with doctors, nurses, and patients very effective
Great endurance- This will help them to meet deadlines within the specified time
All-round consistent performance- This will guarantee stability for future
Procedure for Applying for State Certification Exam
The moment you complete your CNA course from Colorado successfully, you will directly become eligible for the certification exam.
This exam is administered by Pearson VUE & it costs around $85.
This exam involves written & skills exams. It is very crucial for the candidates to successfully pass both exams in order to apply for jobs.
After excelling in this exam, you will get a license approved by the state Nurse Aide registry.
After receiving this registration, an applicant will get the privilege to work as a registered nursing assistant in the state in clinics, local hospitals, long-term care facilities, rehabilitation centers, or any other institutions that provide nursing facilities.
Colorado CNA Reciprocity
Candidates who have achieved license from some state other than Colorado & those who are willing to work in the State will be required to consult Nurse Aide Registry of the state for it.
A valid CNA certification from a recognized college & good employment track record will be definitely required.
After the submission of these & other required documents, the candidates will be informed whether they are eligible for the transfer or not. This will also involve fingerprints & background checks.
Free or Low Cost Nursing Assistant Courses in CO
Nursing Homes
Address
Contact No.
Fax No.
Website
Canon Lodge Care Center
905 Harding Avenue, Cañon City, CO 81212
(719) 275-4106
(719) 275-2895

http://canonlodgecarecenter.com

 

Five Star Senior Living- Cedars Healthcare Center
1599 Ingalls Street,Lakewood, CO 80214-1505
(303) 232-3551

–

https://www.fivestarseniorliving.com/communities/co/lakewood/cedars-healthcare-center

Garden Terrace Alzheimer's Center of Excellence
1600 South Potomac Street,   Aurora, Colorado 80012
(303) 750-8418

(303) 750-0021

Mountain Vista Senior Living Community
4800 Tabor Street,Wheat Ridge, CO 80033
(303) 421-4161

–

Five Star Senior Living- Skyline Ridge Nursing & Rehabilitation Center
515 Fairview Avenue,Canon City, CO 81212-2863
(719) 275-0665

–

https://www.fivestarseniorliving.com/communities/co/canon-city/skyline-ridge-nursing-and-rehabilitation-center

Arvada Care & Rehabilitation Center
6121 West 60th Avenue,Arvada, Colorado80003
(303) 420-4550

–

Mapleton Care Center
115 Ingalls Street,Lakewood, CO 80226
(303) 237-1325

–

The Rehabilitation Center at Sandalwood
3835 Harlan Street, Wheat Ridge, CO 80033
(303) 422-1533

–

Southeast Colorado Hospital District
373 East 10th Avenue,Springfield, CO 81073
(719) 523-4501

–

Woodridge Terrace Nursing & Rehabilitation Center
5230 East 66th  Way, Commerce City, CO 80022
(303) 289-1848
(303) 286-1017
Brookside Inn
1297 South Perry Street, Castle Rock, CO 80104
(303) 688-2500

–

Frasier Meadows
350 Ponca, Boulder, CO 80303
(303) 499-4888

–
CNA Salary in Colorado
A nurse aide in Colorado can earn good salary. The average annual salary & the average hourly wage of a nursing assistant in the state are $26,300 & $12.64 respectively.
Salary may increase effectively with experience & additional certifications. In addition to this, estimation has been made that expect around 40% growth in job openings over the next 4-5 years.
Thus nurse aides will face no problem in getting employed in future. Thus those who have decided to make an exciting career in the field of nursing must start to take CNA classes at the earliest as there is a vast scope in the health sector.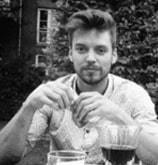 James Markham is a Blogger from Ohio USA. He is also a medical student of MBBS 2nd prof at Northeast Ohio Medical University. Read more about him