Are you looking for the best stethoscope?
Is your child finally in medical school? Are you a practicing clinician who has been disappointed with the stethoscope you own now?
You are in the right place. Whether you are buying a stethoscope for personal use or as a gift, We have got you covered.
Finding a top quality stethoscope can be difficult with the range of brands that all claiming, their product is the best of them all on the market. To help you with your decision, we have examined and compiled a detailed list of options that also includes reviews from medical professionals.
Pro Tips:
You usually get what you pay for. If purchasing a cheap one, you'll hear a lot of ambient noise and unclear heart sounds. There are also some extremely expensive options, but they might be too much for what you need. A mother or father trying to take good care of their child doesn't need the same level of the stethoscope as a cardiologist does. For general home use, we found
3M Littmann Classic II
would be a good match.
Our Top Picks
While there isn't really a "best" that fits everybody's needs, because different people have different needs, there are some clear winners when it comes to choosing the best stethoscope for your own needs.
So, what is the best?
Here are Our Recommended Stethoscopes
Read our details review below to check out the best brand of stethoscopes and compare different models and their features.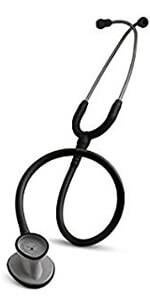 Need a stethoscope that simply works? Done. The 3M Littman Lightweight II S.E. is a great buy no matter how you look at it.
Need one that is easy to work with? That's covered as well.
Need one that you can afford? No problem.
There really isn't any reason not to buy it. In fact, it is such a steal that it is recommended for those looking for a great entry-level option. The chest piece is shaped to make moving it around easier with any bandages, cuffs, and wires that might be in the way.
3M Littman Lightweight II S.E is really light and manageable for any level of medical staff and of course the concerned, cautionary parent. Also, the diaphragm on one side of the chest piece can be tuned to fit every medical situation, making this stethoscope preferable to others on the market.
It can be used for gauging the blood pressure of a patient as well as listening to a large number of bodily sounds for assessment and diagnosis.
The Littmann tunable diaphragm secures a lot of necessities and bonuses like reliable and undisrupted acoustics, the ability to change the settings to fit the situation, and even saving valuable time to spend on the patient instead.
The resin lumen tubing along it can fold to fit comfortably in a pocket to be transported without lying across the neck unsecured. The stethoscope is equipped with Snap Tight Soft-Sealing Ear tips that successfully create an acoustic seal inside the ears. This means that bodily sounds can be heard without any interruptions from the rest of the world.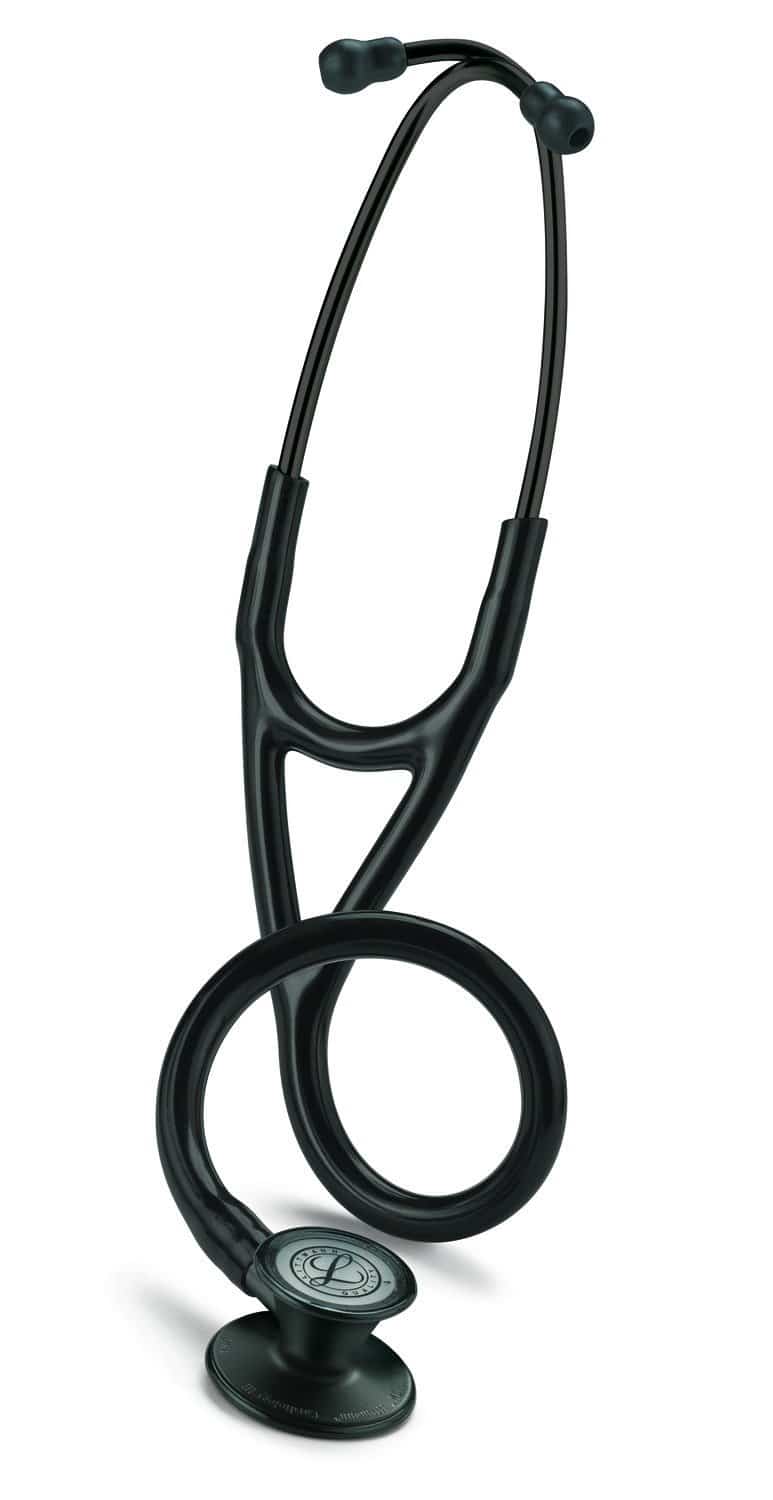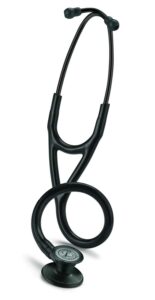 Littmann's are used by all medical professionals around the world and provide high quality at an affordable price tag. Littmann Cardiology IV is known for having a loud clear sound and is quite versatile. This is one of the most purchased and highest rated on the market today, and for a good reason.
It's a perfect stethoscope with excellent built-in quality, loud and clear sound, tunable diaphragms on both sides, and it is appropriate both for adults and pediatric patients.
Durability and versatility are also good. It comes with diaphragms on both sides of the chest piece out of which the small diaphragm can be removed to convert this part into an unlocked bell to capture low-frequency sounds.
Cardiologists, pediatricians and medical students commonly use this stethoscope to listen to heart and lung sounds. With its unique tunable diaphragm, this stethoscope makes it easy to switch between bell and diaphragm modes by giving a simple pressure change on its chest piece.
With a 43 mm wide diaphragm, 27-inch length, and nonchill rim, this is a popular choice among health care professionals. It provides good value for your investment and is highly recommended for everyone.
Features
The reason this model is so popular among cardiologists and doctors alike is because of the high-quality parts and the full set of features such as:
High quality loud and clear sound.
The dual-sided chest piece provides superior auscultation in both adults and children.
It comes with two tunable diaphragms that can be tuned by the amount of pressure you apply and capture high and low frequency sounds with ease.
The pediatric side of the diaphragm can easily be converted into a bell, using the non-chill bell sleeve, to accurately hear the lower frequencies a diaphragm doesn't quite capture.
It has a 2-in-1 lumen tube design, which helps to eliminate the noise interference that comes from the tube rubbing upon itself.
The headset and earpieces are angled just right to meet the angle of the ear canal just right.
Non-chill rim weighs 180 grams, 27 inches long, and the diaphragm is 43 mm wide.
5-year warranty.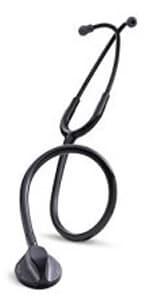 Anyone in the medical field knows how important it is to have a stethoscope that does the job and does it quickly, but how hard it is to find one without sacrificing the other. The Master Classic II is also a great pick and It is one of the best in the world as it is extremely easy to use and great at doing its job as well.
This stethoscope requires no compromise from any angle, as it offers everything that you could possibly need.
The diaphragm is tunable without the process of removing, indexing, and replacing. You get the correct assessment every time by being able to customize the diaphragm to fit the equipment to the situation and with less time and effort on such a minute task. Furthermore, the chest piece has only one side, so you don't have to waste time tediously switching back and forth.
This stethoscope is used by a variety of different people, from students to certified doctors and everyday mothers, to complete all manners of audio-related medical procedures, including studying heartbeats or just listening to the bodily sounds that the receiver is making to make an accurate assessment and diagnosis.
To make things even better, the headset is one of the few that actually lines up correctly and comfortably with the ears, so you can actually hear sounds properly. Also, the rim and diaphragm are resistant to chilling to prevent causing patient discomfort.
The Clarity of sounds is similar to the Littmann Classic II SE but it lacks the double-sided chest piece. It is a bit heavier at 160 grams and provides a 44 cm diaphragm. With excellent comfort and all the other features of the Littmann, it is an excellent stethoscope but comes in at a slightly higher price point.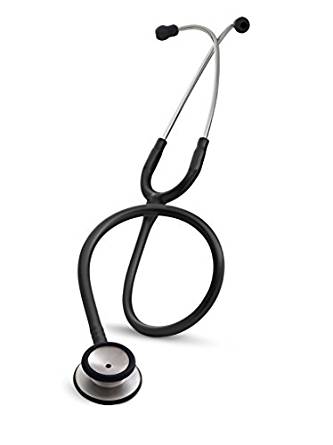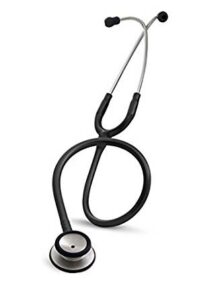 The Littmann Classic II is a good stethoscope that comes highly recommended by doctors, medical students, and EMTs around the globe. It is not quite as advanced as the Cardiology IV, but unless you are a cardiologist, this model will give you an excellent quality sound and all of the features you really need. Great for medical students, and home use.
This is one of the best acoustically sensitive stethoscopes available. It is lightweight (135 grams), has a quality tunable diaphragm, provides loud, clear sounds, and has comfortable earpieces. If you have been searching for a stethoscope for blood pressure that delivers quality at a reasonable cost, the Littmann Classic II is the ideal solution.
Reviews support our recommendation. On Amazon, it has good positive reviews many buyers giving it 5-star reviews show that your medical colleagues overwhelmingly appreciate the quality of this stethoscope. It is durable and is also available in multiple colors.
Features
Just like the Cardiology IV, this stethoscope comes with all of the features you will need if you are not a cardiologist such as:
High quality loud and clear sound.
Available in many different colors.
Dual-sided chest piece with a high acoustic sensitivity
A tunable diaphragm that responds to changes in pressure
Latex-free materials
Non-chill rim for patient comfort
3 year warranty
5. ADC Adscope 603 – A True Competitor of Littmann World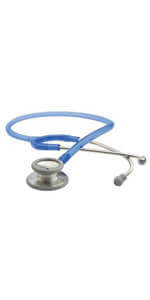 At a lower price point than the previous two Littmann models we've covered, the ADA ADSCOPE will give you the basics at an affordable price. It is highly recommended for students and parents. If you are looking for a high-quality stethoscope, but don't need all of the extra features that a doctor or cardiologist would need, then the ADC ADSCOPE 603 is just what you need.
Not quite as functional as the Littmann, But it is still a good purchase for the value-conscious professional since the price is a little lower. The sound quality is second to Littmann and with a heavier chest piece so slightly less comfortable. A lifetime warranty is also a great feature that makes it popular in health services professionals.
Features
While this particular stethoscope doesn't have quite as rich of a feature set as the Littmanns above, it has everything a student or parent could want for basic heart monitoring such as.
Stainless steel construction
High quality loud and clear acoustic
Ad soft ear tips for maximum comfort
Backed by a lifetime warranty
Combination bell/diaphragm chest piece
Non-chill bell for patient comfort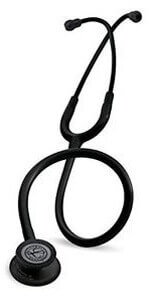 Paramedics and EMTs are of course going to need to have a good, reliable, and trustworthy stethoscope especially since they are some of the first people to deal with patients during an emergency. They might not do the jobs of a doctor but they play a vital role in helping a patient as they perform the basic checks but that is vital. If you are a paramedic or EMT, you do need to have a good quality stethoscope.
With a quality stethoscope, it will become a vital tool that can help to save the life of your patient as well as help you while you diagnose. Of course, you will be traveling in ambulances as well as being outside and at times in noisy conditions which means that you need to choose a stethoscope that excludes external noises. Your stethoscope needs to be able to reduce any noises which may cause a distraction so that you can hear the heartbeat of a patient. The 3M Littmann Classic III meets all the criteria needed by emergency services professionals. The Littmann Classic III reduces ambient noise while amplifying patient sounds.
The Littmann Classic III is quite light but it does offer some of the very best technology. This does have that perfect balance between quality as well as affordability as this a great unit but it is also not too expensive. This may not even cost more than hundreds of dollars which is of course very inexpensive. This is one of the least costly stethoscopes a paramedic can choose from but it still offers amazing quality.
This stethoscope does offer some of the very best and clear acoustical capabilities which are very important especially when it comes to picking up any sounds which might be hard to hear.
Of course, It's going to be very light which is very important when it comes to transporting these from one location to another.
The Littmann Classic III can pick up very low-frequency sounds which are of course vital. The reason why this is possible is because of the new tune-able diaphragm. This is truly going to be a special and one of the very best units for any paramedic who deals with taking blood pressure checks and checking on a patient's heartbeat also. It's a fantastic stethoscope it's going to be one of the very best for paramedics as well as EMT's.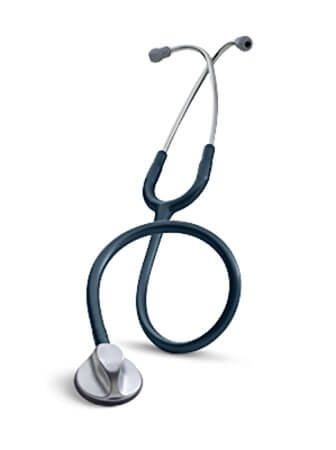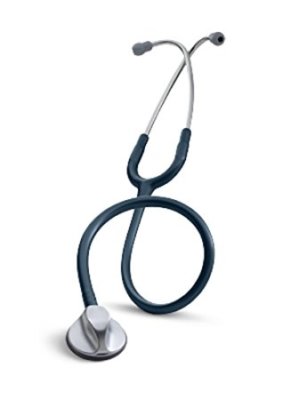 Is there really a difference between using an animal and a human stethoscope? Yes, there are significant differences and a human stethoscope cannot and should not be used on an animal as for animals, it requires a dedicated veterinary stethoscope.
Veterinary stethoscopes probably are not one of the most sought after items on the market today; however, they are still just as important than ever for vets and those caring for animals. With animals, they are quite different from humans as some of their needs and medical checks are quite different and they do have at times their own individual needs. That is why for veterinaries, they do need to find a suitable stethoscope for animals.
Vets work on all sizes of animals from tiny to huge, so need a stethoscope that is strong and versatile, yet sensitive enough to handle sounds from the smallest animals.
Most vets prefer the Master Classic II Veterinary for its durability and audio clarity. Noise reduction is directly in the tubing. It also comes with a special procedures adapter made for children but can work well with smaller animals.
This veterinary stethoscope does look to be one of the very best animal stethoscopes on the market today. This has been highly rated on several of the online retailers as well as being a very popular choice for many vets.
It has been given five stars from many big retailers who are of course very impressive as the ratings are by actual consumers who have used the stethoscope so that is very encouraging.
The Master Classic II does come with a single-sided chest piece but that can offer some of the very best acoustics and it can almost cut out external noises. It is even lightweight which is, of course, important but comfortable to use as the headset is angled which is a beautiful unique little feature and can be used with any animal.
However, it has been designed especially for easy transportation; and easy portability is a highlight feature of this unit. It is very easy to move the veterinary office to an outside location and it can be a perfect little tool to use.
It's not too much costly, as this can cost around a hundred dollars – it might all depend on where you shop but it is around this price nonetheless.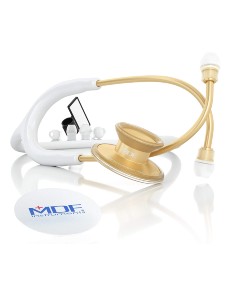 If you are a professional who deals with patients under the age of eighteen, then a pediatric stethoscope is important to choose from. Most people believe any stethoscope can be used on anyone which is almost right in adults but when it comes to younger patients, especially under eighteen, different stethoscopes work best.
With a pediatric stethoscope, it does come with a double-sided chest piece and most of the time, it is smaller so that it works on children's smaller bodies.
The MDF Acoustica Deluxe looks very elegant but child friendly which is good as young children can be a little scared when they see some medical equipment. This has been designed to be smaller than other stethoscopes which means it can be used exclusively on children however, it still offers high-quality technology. You will get the best high level of auscultation and it is sensitive to help pick up some low-frequency sounds also. The double-sided chest piece does allow you the ability to pick up very faint noises and even though it's reduced in size, it still boasts high quality.
This can be portable and very easy to move from one location to another and it is child friendly; what is more, the stethoscope hasn't been made in any way from latex which removes the possibilities of allergic reactions.
This stethoscope is one of the most rated throughout the medical professional as well as on many online retailers. This MDF is truly remarkable as it has been able to keep all of that high quality and high standard feel even though the price is considerably less than others.
Also, this is smaller than others and many wouldn't believe it would be as good as or better than standard-sized stethoscopes but it is. There is also the rose gold finish to it which really kids friendly and it will cost around one hundred dollars depending on where you shop.
How to Choose a Stethoscope
Buying a stethoscope was never so easy. A lot of people here may not know what to look for in a stethoscope? What are the qualities that are considered good or bad? What impacts the performance of the device and in turn, affects your performance at your job.
Below is a discussion on each quality you should look for:
Sound quality, flexibility and versatility
Diagnostics for a variety of patient populations
Ambient noise reduction technology for excellent sound quality in noisy environments
Diaphragm size should match your patient population
A double-sided chest piece gives you flexibility
Durability to withstand daily wear and tear
Teaching stethoscopes have two headsets so the instructor and student can listen to body sounds simultaneously
Visual Appearance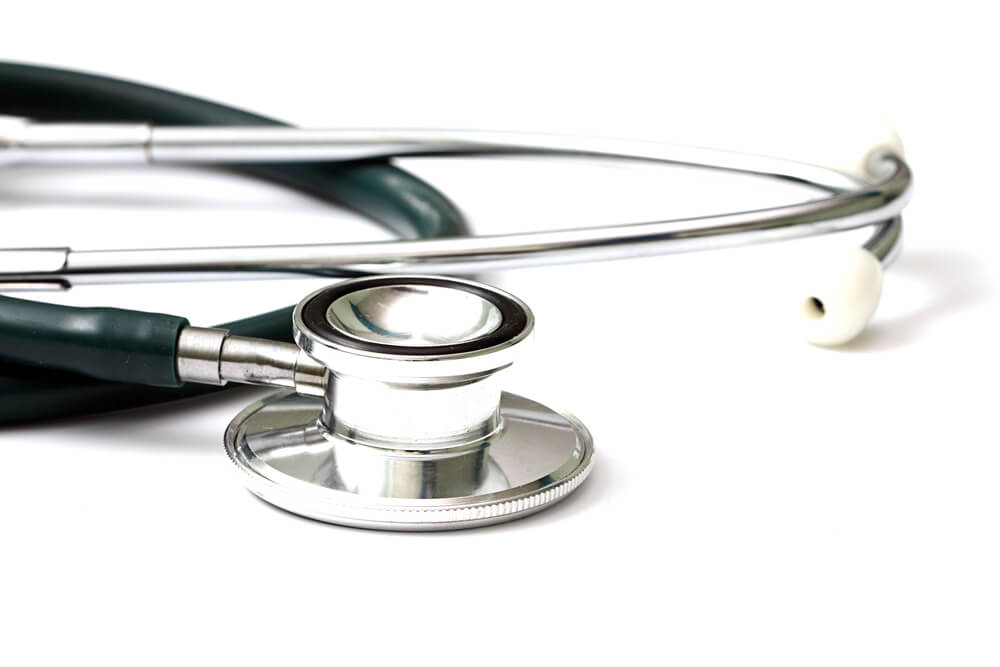 Obviously, nobody wants to run around working with a piece of crap visually. If you're going to use this thing daily and be seen with it, you want to represent yourself as someone who cares about his or her job.
Think about how far this impact can go. It can change the way your superiors think about you and change your chance for advancement and promotion.
I'm not kidding! So at very least, buy a stethoscope that looks good.
The Weight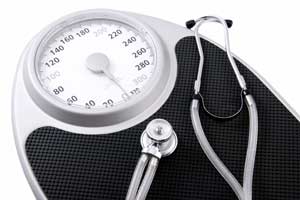 This device is going to be hanging off your neck and sticking into your ears. You don't want it to be ridiculously heavy. Even if you don't wear it around your neck, but put it in a stethoscope holder when not in use, you don't want it pulling on your waistband either.
A good weight is around 6 ounces, which about 180 grams. Just above or below that is considered good. Anything much higher is just annoying and much lower and it's probably made out of plastic.
Diaphragm Width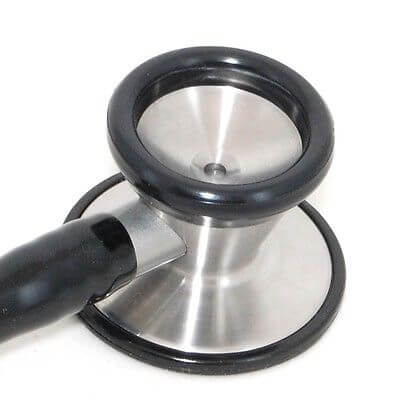 One of the metrics related to stethoscopes that directly affects the way it functions is the width of the diaphragm. The sensitivity grows as the diameter of the diaphragm grows.
The cheaper and lower quality stethoscopes have diaphragms around 1.38 inches, which is about 3.5 centimeters. The good ones come in right around 1.7 inches or 4.3 centimeters.
Length of the Stethoscope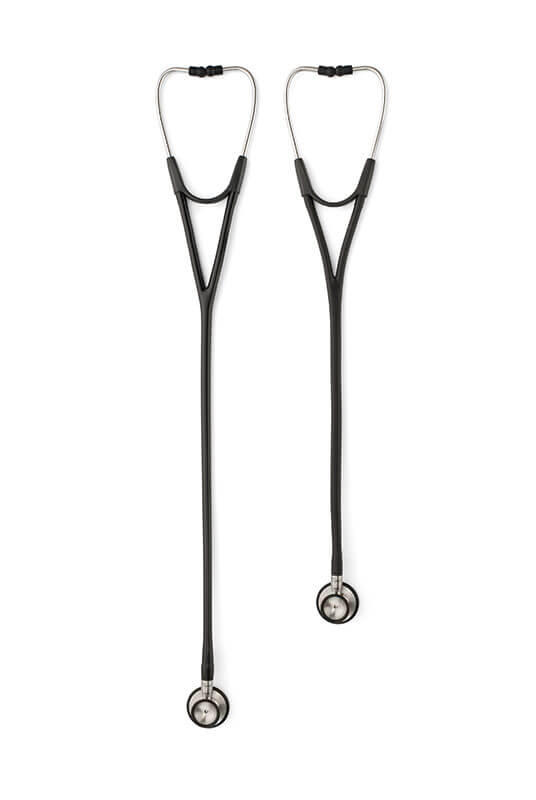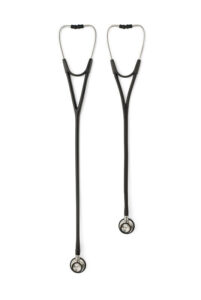 Now, when we mention the length, we're talking about the measurement from the earpieces all the way down to the bell when stretched out fully.
This matters because, if a stethoscope is not long enough, you'll find yourself bending over constantly, or getting too close and breaking the personal bubble of your patient.
Plus, it's just an annoyance to not work freely without contorting yourself to get the basics of your job done. You may think the longest one is the best, but that's not always the case either because it'll be dangling around everywhere when not in use.
The right length is 27 inches or around 69 centimeters. Too short is about 25 inches and too long is 30 inches plus.
Materials
You also have to consider the material being used in the construction of the stethoscope, whether or not you can replace certain pieces as they become used, and some other small considerations.
But the magic is if you follow the stats we talked about above, the rest of it will fall into place without you having to bother about it. If you are not sure which one to buy, Our recommendation is the Littmann Lightweight II, which already covers these metrics perfectly. It's the new standard for everyone else to follow.
You won't go wrong picking that bad boy up, but take your time and look at the other companies and models out there as well. Best of luck in your adventure (or take the short-cut and get the Littmann)
Types of Stethoscopes
Stethoscopes are now available in a wide array of styles, with designs available for virtually every branch of medicine. Despite the changes in styles and designs, the basic principle of enabling the physician with the means of performing auscultation is the same.
Different types of stethoscopes are as follows:
Acoustic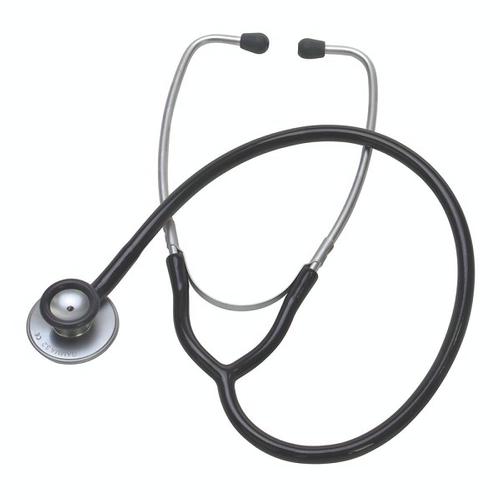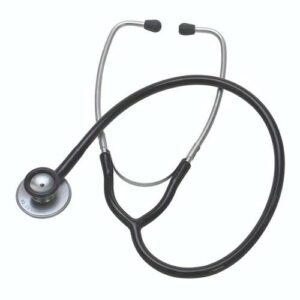 The acoustic design is familiar to most people and is the most popular type in the market. It is one of the most commonly used stethoscopes.
It operates on the transmission of sounds from the chest piece through the hollow tubes that travel up to the earpieces.
The air inside these hollow tubes serves as a medium for sound transmission. The chest piece of an acoustic model has two sides, a diaphragm and a bell.
The diaphragm detects high-frequency sounds and the bell detects low-frequency sounds. This is the reason why many professional interchanges the sides while diagnosing a patient.
Fetal Stethoscopes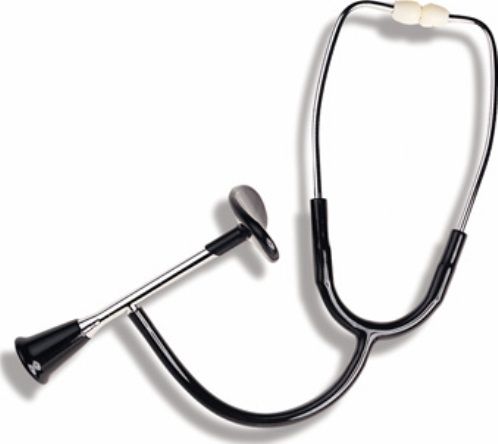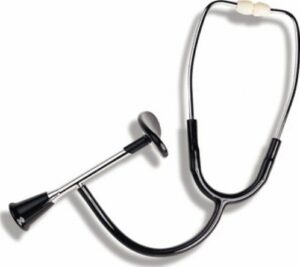 This type is also known as fetoscope or pinard after the Adolphe Pinard, a French doctor who invented this type of stethoscope.
Its shape looks like a trumpet and is placed against the abdomen of the pregnant ladies to listen to the heartbeat of the fetus.
These stethoscopes work best during the second or third trimester. The modern version of the fetoscope is also available which is entwined with some of the features of stethophone.
Electronic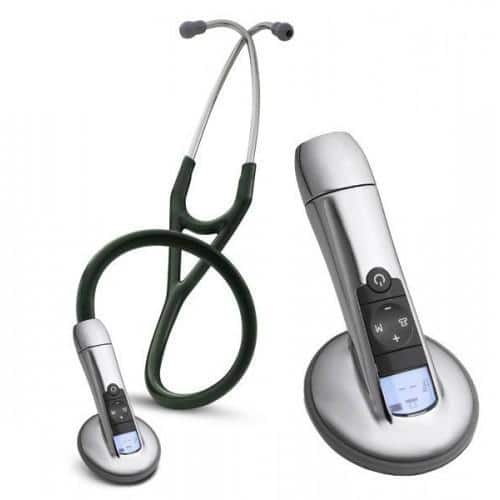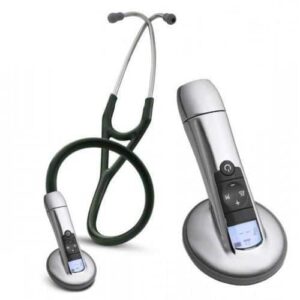 An electronic stethoscope is also known as stetho-phone. It converts body sounds to electric signals which are then amplified. The amplified sounds provide much clearer auscultation.
It is a very expensive version of the stethoscope. Currently, many companies offer this type but the doctors do not primarily use it.
However, it has been predicted that in future this type will lead the race in the most commonly used. It can also be used for special applications like remote diagnosis and monitoring.
An electronic stethoscope can be a wireless device and allows the physician to monitor the vital signs of the patient from a distance.
Doppler Stethoscopes
It is the most recognizable medical tool. Like other stethoscopes, it is placed on the body to listen to the sounds. However, the Doppler stethoscope produces its ultrasound frequency waves which echo off the organs inside the body. Basically, it measures the Doppler effect of ultrasound waves reflected from the body organs.
The most significant advantage of this stethoscope is that it does not listen to the noise present in the environment; rather it listens to the ultrasound it produces itself. In emergency noisy places like a helicopter or in combat situations, Doppler stethoscopes work best.
Recording Stethoscopes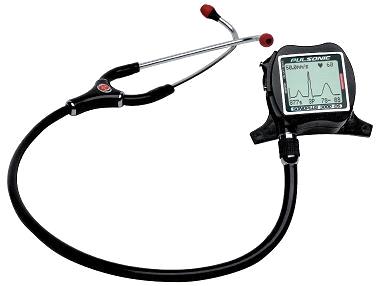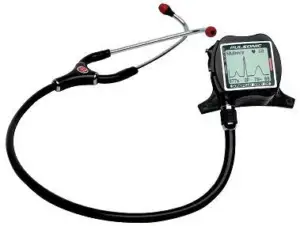 This type allows you to use a recording device that can be connected to the stethoscope to record the audio. The recorded sound can then be used for more detailed study, evaluation and consultation regarding the specific patient with certain conditions.
Many health professionals find this very useful. They can easily record the sounds and have the other doctors listen to it. In fact, this type has made the consultation effective and fast.
These were the types of stethoscopes available in the market and you can select a specific type depending on the nature of your work. Professionals who use the right kind at work have an easier time at their jobs so select the one that works best for you.
5 Most Popular Brands
The most common question or the idea we get before buying anything is which brand we should buy the product from?
We usually start by comparing the product quality and prices offered by different brands and then choose the brand that meets our demands.
Before buying, same question may come to your mind. There are different brands of stethoscopes in the market which offer different models with specific features. There is no prescribed brand accurate for the particular professional; you should choose the one that balances performance, comfort, technology, budget, and style.
By reading about the brands which offer different types of stethoscopes, you will be able to make a better decision of purchasing, that suits your budget and professional doings. Although the companies differ in their product offerings and design, you can't go far wrong purchasing your next stethoscope from any one of them.
Littmann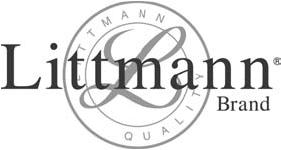 Undoubtedly the most popular brand is the Littmann. In comparison to any other brand, the company has much more marketing resources and has taken control of the stethoscopes market in different countries. In fact, Littmann was the first brand to make quality stethoscopes.
They have continued to make the stethoscope since being acquired by 3M. Range of Littmann brand stethoscopes is also currently produced by the 3M. The brand has been named after Dr. David Littmann, a Harvard Medical School professor who revolutionized the design in the 1960s. At that time, the company sold two models, one for general practitioners and one for nurses.
The company now offers stethoscopes for nearly every health professional including anesthesiologists, cardiologists, EMTs, veterinarians, pediatricians, and respiratory specialists.
Popular models include the Littmann Cardiology IV, Master Cardiology and the Littmann Classic. These models along with many are available on the amazon.
All the models of Littmann brand have tunable diaphragm technology, resilient tubing, correct headset, non-chill components and much more for outstanding versatility. These features contribute to the brand to provide innovative auscultation technology to the professionals.
If you are particular about the quality including great warranties, go for the Littmann brand that provides you the best practical designs and models with a choice of tubing and chest piece color.
Omron Sprague Rappaport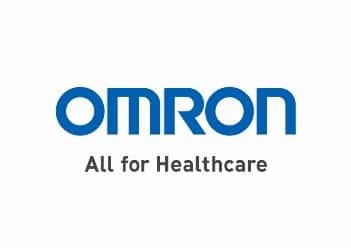 Omron Sprague Rappaport Stethoscopes are relatively cheaper than the Littmann and are affordable for almost everyone.
They are available on amazon with the cost between $12 to $16 with many positive reviews.
Omron Sprague Rappaport Stethoscopes are available in three different colors dark blue, blue, and black with modern design.
These stethoscopes have two tubes which are 22 inches long with smaller and larger diaphragms for children and adults respectively. It is a lightweight weighing about 10.4 ounces.
The key feature of this stethoscope is that it is made up of latex-free materials to avoid allergic reactions to patients and a chrome-plated chest piece, two sizes of diaphragms, and two pairs of ear tips, all in a vinyl storage case.
It should be clear that their stethoscopes are not designed to provide advanced auscultation however it enables you to carry out a basic physical assessment. Also, the two tubings may generate sound artifacts and cause confusion. The acoustic quality is lower than the other expensive stethoscopes by other brands though it is a good choice for a student who is low at budget.
American Diagnostic Corporation

American Diagnostic Corporation is one of the largest manufacturers of diagnostic medical products in the world today.
The corporation was founded in 1984 and started its existence as a direct marketer of general medical supplies.
The company's operation was run out of a 700-square-foot storefront and office in New York until they incorporated and expanded and today it manages a variety of brands including Medicus, Adscope, Diagnostix, Prosphyg, Adtemp, Adlite, and Multikuf. ADC offers these popular stethoscopes: ADC 605 Stainless Infant Stethoscope, ADC 609 Adscope, and the ADC 600 Single Head Ninja, and many others.
ADC medical instruments and accessories are carefully designed to meet the demands of different health professionals and are sold on six continents, in sixty countries. In fact, American Diagnostic Corporation is the largest branded and private-label supplier of stethoscopes and blood pressure instruments in the United States.
Welch Allyn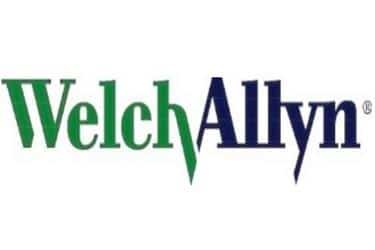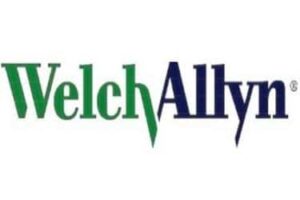 The company manufactures and sells stethoscopes designed by Dr. Proctor Harvey. The company also conforms to the guidelines of the American Heart Association (AHA). The stethoscopes have rugged designs and are backed.
So the better performance, high quality, and more value differentiate Welch Allyn stethoscopes from others. Popular models include the Welch Allyn Harvey DLX Double Head, the Welch Allyn Professional Stethoscope, and the Welch Allyn Harvey Professional Pediatric Stethoscope.
In terms of acoustic quality, They able to compete with the Littmann, although they usually come at a slighter higher price. They considered one of the best because of their ability to pick up the faintest heart murmurs.
Heine Optotechnik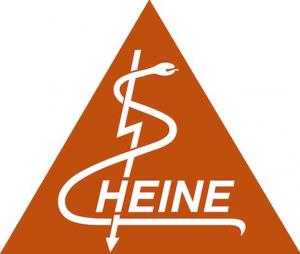 Heine was founded in 1946 by Helmut A. Heine, a physicist, and passionate scientist. He wanted to develop the diagnostic instruments of the best possible quality for the medical profession.
Being a physicist he brought his insight to the medical diagnostic field to produce stethoscopes that provide superior sound quality. To produce reliable and durable products, he sought cooperation with universities and many physicians right from the beginning.
Heine Optotechnik is still an independent family-owned company that allows them to focus on long-term results as opposed to short-term profits of the products. Their best-selling models are the Heine GAMMA 3.2 Acoustic Stethoscope, the Heine GAMMA 3.1 Pulse, and the Heine GAMMA 3.3 Pediatric.
These were the famous brands that offer different models of stethoscope. You need to look out for a brand while purchasing. Again you should choose the one out of the different brands that balance performance, comfort, technology, budget, and style. Remember that a stethoscope is an investment in your career, so choose one from a well-known brand and be cautious of purchasing it from unpopular and new brands.
How to Properly Use a Stethoscope
You are here which means you are in the market to purchase a stethoscope. But are you sure you know how to use it once you receive it? Maybe you already have one and have been using it wrong for years, even decades! We have details post here and here on that topic, So let's have a quick chat so we are all on the same page.
If you're going to use a stethoscope, at least make sure you're doing it right or you won't be able to assess how good your stethoscope really is, which could end up with you leaving inaccurate reviews across the internet! You want to do it right so you are extracting the best performance out of your scope. If you follow our information on that post, you should be using it properly.
Frequently Asked Questions
It is natural for you to raise several questions, especially when you have no background or experience in the medical field. To ease your anxiety and to provide you with ample assistance, we answered some of the common questions asked about stethoscopes.
What Are The Basic Parts Of A Stethoscope?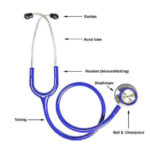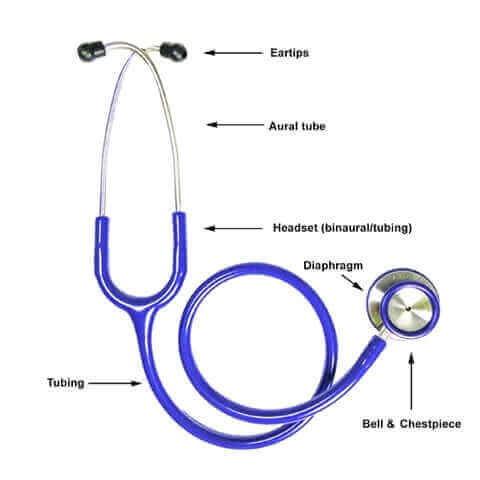 Aside from the chest piece, there are three other basic parts of a stethoscope. The first is a pair of earpieces. These are the ones that you fit into your ears.
Second is the pair of ear tubes. These ear tubes are responsible for attaching the earpieces to the stethoscope's main body.
The last basic part is tubing. The tubing connects the chest piece to the ear tube. Here is a link to an illustration of the mentioned parts I know you want to know more so on our next question let's talk about the great components of a stethoscope.
What Makes A Good Stethoscope?
The first thing that you need to consider is the fit of the earpieces. Earpieces are the part of the stethoscope which you will actually wear. That is why you need to make sure that you are comfortable with how well they will fit inside your ears. Make sure that they also provide great seal and durability. For the ear tubes, it is best to purchase a model that is made of stainless steel. This will guarantee better longevity. Finally, your stethoscope should feature tubing with the appropriate length.
Make sure that the length is ample enough to make the examination comfortable for you and your patient. Are you curious if the hearing ability using short or long stethoscope tubes are great? Let's check on the answer that is found in our next question.
Will I Hear Better With Short Tubing?
This was believed before by earlier publications but recent laboratory testing revealed that the difference between the sound transmitted by short and long tubing is not extremely significant to be picked up by an average person.
Thus, tube length is no longer considered to affect the auscultation response. Just make sure that the length is long enough to comfortably drape your stethoscope around your neck. Ensure that it does not cause you the hassle of bending over just to reach the patient you are examining.
How Much Does a Stethoscope Cost?
A good quality stethoscope will cost you around $50 to $250. There are cheaper models available. Since you will most likely get what you paid for, you need to be wary about purchasing more affordable models. If you are buying for educational purposes, it is advisable to keep your budget below $200.
You can purchase your stethoscope at your local medical equipment store. You may also choose to shop conveniently at home through several online stores. Amazon lists their top-rated stethoscopes, including the cardiology types, Now that you know where to purchase a high-quality stethoscope, let's talk about the companies that are well known on our next point.
What Are The Companies Known To Manufacture High-Quality Stethoscope?
The most popular brand of stethoscopes is Littmann. It has remained at the top of the business for several years now. Littmann Cardiology and Littmann Master Cardiology are among the series they offer. The Black Edition is also more popular compared to the others because of the sophistication it offers.
A good product review of the mentioned series can be found in these. Welch Allyn is another superior brand. It's Harvey Series is undoubtedly among the outstanding stethoscopes available now in the market. Sprague Rappaport is also a great choice. Now that the list of questions is about to end, I'm sure you'd still like to know everything about stethoscope, and let's discuss it on our last and final question.
What Else Should I Look and Consider For My Stethoscope?
To make sure that you are making a sound choice, it is best to check the feedbacks and reviews about your selected stethoscope. This will help you identify the strengths and weaknesses of each model. This will also allow you to confirm if your selected brand can meet your requirements.
Consider the warranty being offered by the manufacturer as well. You also need to check the availability of replacement parts to ensure that you can easily procure them if needed. Littmann is known for this aspect.
Now that some of the questions you share with others are answered, I expect that you are feeling less anxious about choosing the best stethoscope in 2023 either for you or your loved one. You have definitely earned enough knowledge which can sufficiently help you procure the satisfactory item for your needs. With the guidelines provided here, you are certainly several steps closer to owning your stethoscopes.
Conclusion
Your occupation matters and people who work in health services rely on their stethoscopes and need high-quality devices. It is an essential tool that helps you provide expert care to your patients.
You need a good stethoscope for your medical practice. It must be reliable and have all the best features while staying budget-friendly. When selecting your stethoscope, you need to be sure it will be dependable an audible no matter which medical career path you have chosen. Comfort and functionality are also important factors when making your selection.
Littmann's are what you need to get the job done and get it done right. With several options to choose from to personalize your stethoscope, you can have audibility, dependability, functionality, comfort, and style, all in one.
Overall, Our personal recommendation goes to the Littmann Lightweight II SE. high quality, comfort, and performance are excellent features that make it a popular choice in the health industry. With excellent value, it is a modestly priced and durable stethoscope. The Littmann Cardiology IV is loved by senior physicians, anesthesiologists, and specialists. At a slightly higher price point, it provides exceptional quality sound for any diagnostic activities.