When you go into the exam, it is important that you have a clear understanding of what to expect. The best way to do this is by taking practice tests. This will help you familiarize yourself with the types of questions that will be asked and the layout of the exam. Additionally, it will give you a sense of what your score might be and how you can improve on it.
This 60 questions practice test is an excellent way to prepare for the certification exam. The test covers many different aspects of nursing, from basic patient care to infection control. It is important to take the time to understand all of the questions on the test, as this will help you become a better nurse.
This is a timed quiz. You will be given 60 seconds per question. Are you ready?
60
Your patient, Mr. Smith is elderly, has cancer and has been told he has less than 4 months to live. He has decided to enter hospice care. His family disagrees with his decision and has asked you to talk him out of it. What should you do?
Mr. Smith is in acceptance. He is your patient. The hospice care team has professionals who work with families. It is their responsibility to handle this situation. Inform them of the problem and return to care of your patient. Answer A is incorrect because, although the patient has the right to decide about hospice care, it is not your job to counsel the family on their approach to the situation. Answer B is incorrect because discussing his family's feelings with him may make him feel guilty about his decision. He is the patient and your primary concern. Answer D is incorrect because suggesting the family talk to him, instead of a counselor, is not in the best interests of your patient.
Mr. Miller keeps calling out loudly and banging on his wheelchair tray. Another nursing assistant pushes him into his room, locks the wheelchair brakes and closes the door. You come to his aid, knowing this action is considered:
Segregating the resident from others against the person's will, or involuntarily, is only permitted when it is a care plan intervention. Such seclusion must be initiated by the nurse.
The Grant family has just lost a loved one. A family member informs you that their culture does not permit a dead person to be left alone before burial. Hospital policy states that all bodies are to be stored in the hospital morgue. How would you best handle this situation?
We must respect and uphold the cultural needs of our patients. You must immediately notify the nurse about this cultural need. It is possible that the nurse can accommodate the wishes of the family.
You enter Ms. Diamond's room and observe she is having difficulty speaking after she awoke from a nap. You should next:
Any observed change in condition should be reported promptly to the nurse. Waiting or offering fluids when her speech or swallowing ability has been compromised could be dangerous. Pencil and paper may be helpful but the nurse must be notified immediately.
Your coworker has just come back from maternity leave and she seems very down and depressed. You understand that, in some cases, new mothers may not want to leave their newborn to come back to work and may suffer from hormonal originated depression called the baby blues. Having these considerations, which are important to foster team building, is the result of:
Empathy is the ability to understand and share the feelings of another person. Having empathy is an important part of teambuilding.
CNAs are responsible for observation and reporting. The primary purpose of observation is to
The primary purpose of observation is to help the CNA, the nurse and other members of the healthcare team to provide quality care. Care is modified according to these observations so that quality care, based on these observations, can be given.
You have been asked to record the amount of food that the person has eaten during each meal. What kinds of words or numbers would you use to record this food intake?
Food intake is measured in terms of the percentage (%) of food that has been eaten. For example, you would record 25% of the vegetable if the patient has eaten about ¼ of the vegetables on the plate. The terms little and moderate are too vague and not specific enough. Fluids, not solid foods, are measured in terms of cc.
Mary T. was admitted to the nursing home on May 1st. On July 4th, she was diagnosed with a skin infection. This infection is considered a __________ infection.
This infection is considered a nosocomial infection. A noscocomial infection is defined as one that is not present upon admission to a healthcare admission, but instead, occurs during the time that the patient or resident is in the hospital or nursing home. Nosocomial infections are a major problem within our hospitals, nursing homes and other healthcare facilities. Infection control procedures aim to prevent and stop the spread of nosocomial infections.
You are assisting Mr. Williams with dinner. The mashed potatoes are steaming. How can you be sure the food is not too hot?
This method will ensure the food is at a safe temperature and will not compromise infection control when hand hygiene is performed before and after the procedure.
A resident has no physician order for restraints. He is indicating he wants to leave the facility. The nurse says she will restrain the resident if necessary to keep him from leaving the facility. This would be considered:
False imprisonment is restraining a person without proper authorization. Residents have the right to leave a facility with or without physician permission. Coercion is forcing a person to do something against his or her will. Informed consent means the person knows and agrees to a plan or procedure.
There are different kinds of poor behaviors. Some of the types of poor behavior include _________________ behaviors.
There are many different kinds of poor behaviors. Some of the kinds of poor behavior include disruptive, dangerous, prohibited and illegal behaviors.
A CNA who does NOT give care with same level of skill that they learned in school can be found guilty of ___________ when this leads to an injury or damage to the person.
CNAs can be found guilty of malpractice when they do something seriously wrong and it leads to patient injury. For example, when you do not wash your hands between patients and one of your patients gets a serious infection, you can be found guilty of malpractice.
What is a developmental disability?
Cerebral Palsy is a developmental disability that is a life-long disabling condition. Answers A and B are incorrect as they may be due to delayed development and may not be associated with a life-long disability. Answer D is incorrect because Type I diabetes is not classified as a disability, although it usually develops in early life.
The tray serving cart has leaked on the hallway floor. What should you do about the possibility of resulting slip and fall accident?
Take a minute to clean up the spill then notify housekeeping so a thorough cleanup can be performed. This resolves the immediate problem of slip and fall but also gets a proper clean up performed to prevent residual stickiness which is also a risk. Answer A is incorrect because placing the sign does not resolve the spill. Answer B is incorrect because the slip and fall risk is immediate. Answer D is incorrect because placing a towel for absorption might work but does not relieve the immediate slip and fall risk.
Your patient's face is grimacing. What do you think your nonverbal patient is communicating to you?
Your patient is communicating that they are in pain. A grimace is a nonverbal cue or clue that a person is in pain.
Mr. Thomas is a well groomed 68 year old male patient. He had prostate surgery two days ago. He has an indwelling catheter and a urinary drainage bag. You have weighed him at 9 am each morning for 3 mornings in a row. Today, on the 4th day, his morning weight is 3 pounds more than it was the day before. Why could he have gained these 3 pounds in one day, on a 1000 calorie diet?
It is very possible that the urinary drainage bag was emptied on previous days and not emptied today. This very often happens. Many nursing assistants and CNAs fail to empty these bags before doing weights. Nothing is obvious. Everything should be explored and looked into.
Your resident has essential tremors in her hands. How can you assist her at mealtime?
Residents may have a place where others are used to her disabilities and she should have her special utensils. Answer A is incorrect because she has the right to go to the dining room if she is able. Often times there are different dining rooms depending on the level of function. Group dining is a social function and should be encouraged. Answer C is incorrect because getting her there early to feed her defeats the social dining event and may discourage her from going to the dining room. Answer D is incorrect because if the resident needs assistance in set up or cutting, it must be done and can be handled quietly and quickly so as to not embarrass her.
Who should be members of a patient care conference?
The patient, or resident, is the center of care. The patient or resident and/or their family members along with all other members of the healthcare team should be included in a patient care conference. Family members may, or may not, be included in accordance with the patient's or resident's wishes.
Your resident had a stroke, or CVA, five years ago. The resident still has right sided weakness. You are ready to transfer the resident from the bed to the wheelchair. The wheelchair should be positioned at the
The wheelchair should be positioned at the head on the bed on the resident's left side so the resident can assist with the transfer with their stronger left side.
You are making rounds at the beginning of your shift and you see a resident lying on the floor. Your first action should be to:
Unless the resident is in imminent danger, do not move him or her. The other interventions may be done under the direction or delegation of the nurse once he or she has been notified and is on the scene.
As a CNA, you are assisting the EMTs move a new resident from the stretcher to the bed. You notice a skin rash and pustules around the resident's scalp and ears. What should you do?
Report your observations to the nurse immediately as this may be head lice, pediculosis or an allergic erosion. Be sure to wear gloves and use excellent handwashing technique until the nurse has determined the cause of the rash. Answer B is not correct, because the EMTs probably do not know the patient. Answer C is incorrect because you are not to wait for the nurse to discover an infestation, as it may be too late to prevent the spread. Answer D is not the best answer because other CNAs will have to be involved in her care. However, you can alert the other CNAs involved in her care to be careful while working with her to prevent unintentional cross-contamination.
Mr. Blaze complains of pain. You notify the nurse, who administers pain medication. While waiting for the medication to work, you can ease his pain by performing the following interventions except:
Turning on lights may magnify pain; most people in pain prefer a darker environment. Many non-pharmacological interventions can improve comfort and ease pain.
When your patient, Mr. Loder, walks up to you to tell you he has a severe headache you notice his speech is slurred and he is weak on one side. You notify the nurse. Which condition do his symptoms suggest?
CVA or stroke can also be indicated by sudden dizziness, weakness or loss of consciousness. Parkinson's disease and multiple sclerosis are chronic diseases with gradual rather than sudden onset. Myocardial infarction more frequently is felt as mild or severe chest pain with nausea.
Which disease is most like AIDS?
Hepatitis is most like AIDS. The mode of transmission is the same and they both spread with bodily fluids.
You enter Mrs. Bellows' room this evening and she yells at you for not coming in sooner. Your response should be:
Anger is common among nursing home residents. They may be upset at their health status and be resentful of your health and energy. Allow angry residents to voice their emotions and do not take their words personally. Focus on tasks and interventions that will improve residents' well-being and mood.
Nursing assistants work in a lot of different places. One place that CNAs work is a skilled nursing facility. This type of facility is also called a
A skilled nursing facility is also called a nursing home or long term care facility.
Why is mouth care important?
Halitosis (bad breath) is unpleasant to be around and may cause a person to be avoided by others. Bad oral hygiene changes how foods taste and in the ill and elderly this may cause them to stop eating leading to malnutrition. The bacteria in the mouth can cause systemic infections and sepsis if left untreated.
When giving care to a resident which of his rights are you enforcing when you close the door or curtain before starting?
The resident has the right to privacy when receiving personal care.
Which is a physical, integumentary risk among the elderly population?
Skin tears are a physical, integumentary (skin) risk among the elderly population. The skin thins and becomes more fragile. Toe nails thicken and nasal hair becomes thicker.
The nurse tells you Mrs. Kramer's pressure ulcer is not healing because it is covered with a biolfilm. A biolfilm is best described as:
Biolfilm can infect chronic wounds, such as pressure ulcers. It can be difficult to identify and to treat.
The nurse directs you to assist in opening the airway of a resident in respiratory failure. In what position should the resident be placed?
The resident should be placed on his or her back. Remove any pillow.
You have six beds to strip and make. The nurse tells you one of your residents needs to be taken to the bathroom. You should:
Even if the workload is overwhelming, resident care comes first and it is the job of the CNA to assist residents with activities of daily living, such as toileting. If you need help with an assignment, notify the nurse.
Alzheimer's disease patients wander. The dangers associated with this wandering can be prevented with which of the following?
Bed alarms, chair alarms and door alarms that ring when a wandering person tries to leave the building help to keep patients safe. Listen for and respond to alarms immediately.
You are getting the patient ready to eat. The patient is on complete bed rest. You will put the head of the bed up at ___________ degrees or more.
The head of the bed should be up at a 30 degree angle or more. This will prevent choking and aspiration of food while the patient is eating.
What sense does a retinal detachment affect?
The retina has images and light reflected on it so that it can send messages to the brain to develop visual interpretation. Therefore, a retinal detachment affects vision.
The nurse informs you Mr. Flores has started taking antihypertensive medication. How will this information affect your care?
Antihypertensive medication lowers blood pressure. Elderly residents starting blood pressure medication should be closely monitored for dizziness, which increases the risk for falls.
CNAs assist residents as needed with ADLs (activities of daily living). Which set of tasks includes ADLs?
ADLs also includes bathing, dressing, grooming, eating and bed mobility. Instrumental activities of daily living (IADLs) include skills needed for independent living. Medications and wound care are nursing interventions. A licensed physical therapist sets goals for ambulation frequency and distance.
You are assigned to give a bath to Mrs. Turner. She is an uncooperative 572-pound woman, who can sometimes be uncooperative. Mrs. Turner has trouble getting up and turning over on her own. How can you best perform this task?
You must clean and observe all areas, especially skin folds where skin breakdown is most likely to occur. It is also important to foster independence. Encourage her to do more each time. Never do a task alone which might injure yourself or the resident. If doing the task alone means that the task is dangerous or cannot be done properly, get help. You must be concerned about hurting yourself but you must also consider the possibility of injuring the patient by pulling on skin or moving limbs unevenly. Answer B is incorrect. You should get help for turning but in addition you will need help getting to perineal areas and under skin overlaps. It does not matter that she will not help herself. Care must be given safely and completely. Answer D is incorrect, as this is within the scope of a nursing assistant's duties. You must work with all patients and cannot let your personal feelings about weight or motivation affect your care.
Mr. Dale has insomnia. You can assist him in managing this condition by:
Reducing noise at night, limiting naps, increasing physical exercise and promoting sleep can help decrease episodes of insomnia.
A fire needs which of the follow ing?
Fire needs three things to burn. It needs something to burn (a solid, a gas or a liquid), air and heat. A fire cannot happen if all of these three things are not present. You can prevent fires by making sure that these three things are not present. For example, you can prevent fires by keeping the patient's clothes (something that can burn) away from a damaged electrical wire (heat).
You are the CNA taking care of Lorraine T. She has a urinary drainage bag. You notice that her urinary output is scant and it is dark amber. What should you do?
You must immediately report this observation to the nurse. The urinary output for all patients, including those who are not taking fluids by mouth, should not be dark and it should be at least 30 cc per hour. This observation indicates that Lorraine's urinary output is not normal, and, therefore, it must be reported to the nurse.
Some people with depression sleep too much; others lose sleep. It varies with the person. Aphasia is trouble speaking. This may happen when a person has had a CVA.
The resident who is asking for help to walk to the bathroom is expressing a (n) __________ need according to Maslow.
The resident who is asking for help to the bathroom is expressing a physical need because the resident has to use the bathroom. The resident is also expressing a safety need If they need help to prevent a fall. Although mobility and elimination are common needs, they are not part of Maslow's hierarch of needs. Esteem and esteem by others are Maslow's needs, but toileting is not an esteem need.
Mr. Nick has a neck brace that he is supposed to wear when he is out of bed. He often takes it off or does not put it on when he gets up. He says it smells. How can you help in this situation?
The smell is one complaint which you can remedy quickly and easily. Answer A is incorrect because, even though he has a right to refuse the collar, it is necessary to comply with his medical directions. Answer C is incorrect as it is impractical. Answer D is incorrect because you should report to the nurse and let her contact physical therapy for any needed intervention.
Which of the following tasks can the CNA legally perform?
CNAs can measure blood pressure, but they cannot perform any sterile procedures. Wound care and the insertion of a urinary catheter are examples of sterile procedures.
The spread of infection in healthcare facilities occur for many reasons, including the fact that patients and residents are
There are several reasons why infections spread throughout our healthcare facilities. Some of these reasons relate the condition of the patients and others are related to factors within the environment. One of the patient related risk factors associated with infection is the fact that many of our residents and patients are ill. Illness affects the person's ability to fight off infections that would be normally combated if the state of health was good.
Your coworker has been accused of verbally abusing a resident. What will happen to him now?
A healthcare worker who verbally abuses patients will be immediately escorted from the building and suspended until a full investigation can be performeD) Abuse of a resident is a very serious event whether proven by further investigation or not.
Which of the following is not a social barrier to communication?
Bad breath is a physical barrier to communication, as others may avoid you or you may avoid talking but this can be solved with a physical intervention of proper mouth care. The other listed answers can be social barriers to communication.
What are the 6 links in the chain of infection?
The 6 links in the chain of infection are: causative agent, reservoir, portal of exit, mode of transmission, portal of entry, and susceptible host.
While providing perineal care and cleansing to a female patient who is incontinent of urine and stool, you should
The procedural steps for female perineal care, in order, are cleaning the internal labia, then the external labia, and then the groin from the front to back toward the rectum. The rationale for these procedural steps is the prevention of infection by moving from the cleanest area to the dirtiest area, rather than from the dirtiest to the cleanest area.
Your resident's care plan directs the resident is to be out of bed "ac TID". This means the resident is to be:
The "ac" means before meals. TID is 3x/day. The rationale for this order is that residents may consume more food when they eat their meals seated at a table than remaining in bed.
Teasing a co-worker regarding his homosexuality is an example of:
Calling attention to someone's sexuality at work may be considered sexual harassment. Such behavior is unacceptable at the workplace. What is teasing to one person may be received by another as harassment.
Which of Maslow's needs is the LEAST priority?
Although self actualization needs are important, they are the least important in terms of priorities.
Which person is most likely capable of workplace violence?
A person who has been fired at the particular workplace is a risk for workplace violence. Other people who are most likely to act violently in the workplace include unhappy employees, angry spouses and significant others, as well as patients and family members who are angry about the care and treatment that they got in the hospital or nursing home.
You are taking care of 12 residents today. One of your residents wants water; another needs help walking to the bathroom; another just stated that they have chest pain; and another is crying because his daughter did not visit him today. Which patient care problem must you deal with first?
The chest pain must be addressed immediately, before the other issues are dealt with. Chest pain is a very serious physical problem that could indicate that the resident is having a heart attack. The chest pain must be immediately reported to the nurse.
You are giving care to a 76 year old patient. You noticed an unusual fruity mouth odor when you are providing oral care to this patient. The sense that you have used to smell the fruity mouth odor in the above scenario is the ______________ sense.
The olfactory sense is the sense of smell. You used this sense to smell the abnormal, fruity mouth odor.
Your resident's clothing catches fire. You must
You must follow the "STOP, DROP & ROLL" rule when clothing is burning. If a person's clothes catch fire, tell them to STOP and NOT run. Tell them to lie down on the floor and cover their face with their hands. They should be told to roll over and over to smother the flames. The nursing assistant should also cover the person with a blanket or another item to put out the flames. Running will only fan the fire and make it worse. Crawling on the floor is not helpful.
You will be escorting a patient to the operating room on a stretcher. In order to prevent this patient from falling, you must do which of the following?
The CNA must place a safety belt or strap on the patient throughout their escort to the operating room in order to prevent the patient from falling. This type of safety belt is not treated as a restraint because it is a routine part of care when using a stretcher. The bed must be in the high position so it is level with the stretcher when you are moving the patient from the bed to the stretcher. It is very important that you lock the wheels of a stretcher and a wheelchair before you transfer a patient into or onto it. Falls occur when CNAs fail to lock these pieces of equipment.
You are the CNA assigned to clean Mrs. James' room. While you are doing this, you start to clean her clothes closet. In the closet you discover several articles of clothing with other resident's names on them. You have been informed in report that articles of clothing are missing from other resident's rooms and the families of those residents are suggesting that someone has stolen the clothing. What should you do?
Hoarding can be a complication of dementia and because of this event you must be more aware of this possibility with Mrs. James. It is likely that your resident will not realize that these clothes are not hers. Confronting Mrs. James may only serve to upset and further confuse her. Turn in the belongings and document the event so nursing and administration can return the belongings and discuss the problem with the other families to their satisfaction without violating Mrs. James' privacy. Answers A, B and D are incorrect as they do not address the hoarding issue and may develop into an unpleasant confrontation and resident distrust of staff. They may also lead to violation of Mrs. James' right to confidentiality if the families become personally involved with the issue deeper than just having the belongings returned to them or their resident.
Mrs. Smith is very emotional and cries very easily so she refuses to go to chapel because she will embarrass herself by crying. How should you help with this?
Discussing why she is crying, and determining such things as when it first started and the cause, may help her to realize that this is not that unusual and that she need not be embarrassed. Answer B is incorrect because separation from the socializing aspects of chapel would be counterproductive.
CNA Practice Test - 6
YOU FAILED!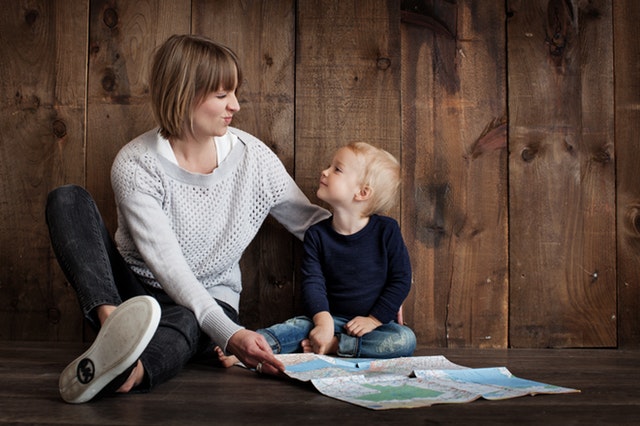 You are Genius!