Many people who aspire to enter the medical profession stay away from it because of two factors; you have to put in years at college or university to get trained professionally along with passing the exams which are tough and the other factor is the cost of these courses which everyone cannot afford.
If you want to become a Physician or a Registered Nurse (RN) then you have to go through the grind. But there is one upcoming profession that does not require all this; certified nursing assistant or CNA.
To become a nursing assistant you have to enroll in a short training program, clear a state certification exam and start practice and the cost is not very high either.
The CNA nursing schools in Arkansas also offer such short and cost effective courses and open new job opportunities for you in the nursing field. So if you think that you have a liking towards helping the sick or the old nursing assistant can be a very good career option for you to start with.
The nurse aides are very much in demand and if you have any doubts check the website of US Bureau of Labor Statistics (BLS); they have predicted a huge demand for nursing assistants in the next decade.
Furthermore, health insurance companies like Medicare and Medicaid advocate this profession because it reduces the medical expenses a great deal.
All this will ensure that you will have a steady job and good future in the nursing job. But before joining CNA classes in Arkansas you must research about all the required information.
Becoming a Nurse Aide in Arkansas
A nursing assistant serves patients in basic healthcare activities as directed by the supervising RN or physician.
To become a nursing assistant in Arkansas you must fulfill some eligibility criteria set by the health department of the Arkansas state.
The eligibility requirements of almost all the states are the same; you must have completed 18 years of age, must possess a high school diploma or GED, must have a clean background (a fingerprint card must be submitted to verify the same) and you must be in pink of health.
You must enroll in a state accredited CNA program to qualify for the certification exam conducted by the state health department.
There are many community colleges and CNA nursing schools in Arkansas that offer training for aspiring nursing assistants and if these schools are not recognized by the state body they are not worth your time and money as the state has not permitted them to conduct such training.
The health department of Arkansas monitors these programs at timely intervals because those who complete this training will work in the sensitive medical field on passing the certification exam.
How Much Does It Cost To Become a CNA in Arkansas?
The state of Arkansas has made it mandatory for recognized training centers to provide for a minimum of 90 hours of training; the training includes theoretical study as well as practical training.
On completion of the training the students have to attempt the certification exam and pass in both the theory as well as practical papers.
The cost of training can range from $1000 to $2000 depending on the type of college or nursing school you enroll in. The fees covers for all the expenses including uniform, study material etc.
The higher cost programs take care of the background check and medical checkup requirements mandatory for certification.
The certification fee is $89 and if you enroll in cheap CNA classes you may have to pay for this fee as well as the study material.
For those who cannot afford to pay for the training need not lose heart as free CNA training is also available in the state of Arkansas.
There are some hospitals, nursing homes and medical facilities which offer such free training to potential nurse aides to overcome the shortage of trained professionals.
They consider this to be a part of their social responsibility and even encourage their non-medical staff to take up the profession of certified nursing assistant.
For those who are already employed and want to pursue a career in nursing can enroll in online nurse aide classes so that they can study as per their schedule; the only fix is you have to take time out for the mandatory clinical training classes.
Financial aid is also provided by most community colleges and nursing school; the health department of Arkansas directs certain colleges and schools to provide for such financial aid so that more people can be attracted towards this profession to meet the growing demands in the state.
How Much Does a CNA Make In Arkansas?
According statistics, the per capital employment for nurse aides in Arkansas is around 17 per thousand people which the fifth highest in the state; it proves that the career opportunities for nursing assistants in the state are very good.
Another important point is that job opportunities in the medical field are stable irrespective of the economic situation, so you can look forward to a stable career.
Salary is another factor that will determine whether people will be attracted to a certain profession; in Arkansas the average salary for nursing assistants is $29,000 a year is a good figure for a starting level job and the earning potential is up to $36,000.
So if you think that a nursing job is what you have a liking for join a CNA nursing school in Arkansas and you can look forward to a good nursing career.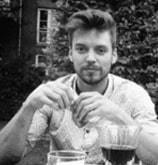 James Markham is a Blogger from Ohio USA. He is also a medical student of MBBS 2nd prof at Northeast Ohio Medical University. Read more about him