Traditional CNA (Certified Nursing Assistant) programs are scheduled every day, full time and can last from 3 weeks to 3 months. Some people are unable to afford to give time for attending regular CNA classes for full time.
Besides options like short term classes, long term classes, online classes, there is one more alternative called "summer CNA programs". Summer CNA classes are the best suited for those who cannot give time for classes in other seasons due to busy schedule. They are like crash courses in holidays.
People who are not granted leaves from their full time jobs can also opt for the summer CNA programs. There are very less number of community colleges and health care facilities that offer summer CNA training courses.
Summer CNA classes are usually conducted between July and August. Unlike for regular classes, the students have to go for taking classes only twice or thrice a week.
The length of summer programs is quite longer as compared to the traditional ones, because the same syllable has to be completed and the number of classes per week is less.
Summer programs also are composed of both the sessions, technical and practical. Both must be allotted a specified time period for completion.
However, summer program can be extended to some extra hours by the respective facility, if required. Due to this provision, these classes become extensive.
An extensive training offers the students to learn and acquire certain additional talents and skills that would be helpful for them while working professionally.
Features of Summer CNA Programs
Summer certified nursing assistant programs are more comprehensive as compared to regular classes
The curriculum and the certification exam pattern are also similar to that of the traditional CNA programs
The clinical hands-on sessions are always conducted in hospitals so as to provide the students with the exposure to actual professional environment
The exam for CNA certification has technical as well as practical parts; technical part has multiple choice questions (MCQs) from the theoretical classroom session, while the practical part has any of the 5 clinical tasks to be performed by students
Technical and clinical tests are assessed by trained registered nurses
Both the tests are to be passed by students separately
Successfully passing the certification exam enables the students to get the certification and they are eligible to apply for the CNA license in their state
Course Work in Summer CNA Programs
All the essential subjects like basic science, anatomy, physiology, chain of infections, infection control, body mechanics, patient care and patients rights, body mechanics and ethics of nursing are the principal topics which are emphasized on during the summer programs.
These are the main subjects on which the students must concentrate in classroom sessions. In practical sessions, the students are taught all the essential tasks regarding nursing.
Unlike other course programs, the clinical hands-on practice in summer programs is taken in hospitals only, instead of a laboratory or a nearby nursing home.
This practice leads to prepare them for skilled performance of their nursing tasks.
Due to actually practicing in hospitals under the guidance and supervision of trained nursing instructors, the students get used to the clinical environment, patients, keeping records of patients, communicating between patients and doctors, etc.
This is what is desired by a professional nursing assistant.
Advantages of Summer CNA Programs
Due to clinical sessions in hospitals, the students get the benefit of proper professional training
Nursing skills of the students automatically get developed and demonstrated in front of hospital authorities, that could easily reflect in getting job opportunities right there
Practicing in the hospitals and getting jobs in hospitals give additional benefits to the students regarding nursing profession
Working in hospitals always pays higher than working in any other facility
Working in hospitals is always considered valid and respectable in nursing industry
Due to larger time frame, joining summer CNA programs becomes very time consuming. Another negative point of these classes is higher cost which is merely due to extensive training course and extendable class hours.
Online certified nursing assistant classes also cannot be taken in case of summer programs.
However, there are a few advantages of summer programs too, but one must check all other possible options of taking classes before getting enrolled in summer CNA programs.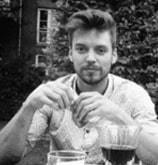 James Markham is a Blogger from Ohio USA. He is also a medical student of MBBS 2nd prof at Northeast Ohio Medical University. Read more about him