Job hunting is tough, but it doesn't have to be. Knowing how to write a killer CNA resume will give you an edge over the competition and help get your foot in the door for interviews. If you're looking for a job as a Certified Nursing Assistant (CNA), then this blog post will show you five free samples of what makes up a good CNA resume so that when it's time for you to write your own, you'll know exactly what hiring managers are looking for.
Nursing and health care organizations offer many different high-paying jobs that come with a variety of perks. To be considered for one, the applicant must have an excellent resume in hand which will stand out from their competition to land themselves on top.
CNA Resume Objective
The key to a successful resume is understanding the importance and objective of your resume. Below are some points that you should consider while drafting an excellent cover letter for your caregiver job application:
The resume should be formatted in such a way that it is professional. You need to make sure the font used conforms to Arial, Times New Roman or Calibri and avoid cursive fonts or decorative ones as well. The presence of bolding, italics and underlining will help you highlight important details on your resume which are likely going catch the attention of recruiters so they can get an idea about what kind of candidate may he/she would fit their company's needs best!
You are a part of an era where competition is the name of the game. In order to stay ahead of the competition, you need to make sure your resume gets shortlisted when scanned through modern software. The recruiter spends no more than a few seconds reading resumes and scanning for keywords specific to their field is now necessary in order to ensure that they are not overlooked or passed over.
A good resume is readable and engaging. Employers will not want to go through a document that makes them feel stressed, so make sure your contact details are clearly labeled as well as any other important information such as employment history within the past few years. Make highlighting points from previous jobs with bullet point lists of duties you've fulfilled in these positions for easy access by employers who may be sifting through many resumes at once while scanning quickly over each one's headlines before deciding on candidates they wish to interview further about potential job openings!
Your resume is your chance to share what you have done and can do for a prospective employer. You will want them to know who you are, why they should hire you, and how well suited that make be as an employee in their company. Your focus should always remain on the future of this new employment position – not necessarily where it might take place but rather about where YOU would like YOUR career journey to lead next!
Divide your resume into appropriate sections. The employer will be looking for different details such as work experience, academic details, skills, achievements, references, etc. Start the resume with contact details, followed by career objective, then mention sections such as qualities and core competencies, computer skills, educational qualifications, certifications, achievements and awards, extra-curricular awards, area of interests, and references.
Many candidates may not understand the importance of references and just mention that they should be provided on request. The employer does not have time to ask for them, so another competent candidate could get hired instead. You need to provide 2-4 details about your references when you apply because this information will help verify if it's worth hiring you or someone else who has better experience than you do!
Be short and precise and provide relative and correct information
Make use of resume keywords to create an effectual cover letter
Personalize the cover letter and make it unique
Just provide a glimpse of your resume by highlighting your credentials and professional summary
Proofread the cover letter at least twice before mailing it to the recruiter and make sure that it is error-free
It is very important that the objective seems thoroughly professional as well as contains no errors as far as grammar and spelling are concerned.
CNA Resume Format
Let us go through the content of a standard resume for the position of a certified nursing assistant.
Contact Details: The contact details section of the resume is arguably one of its most important sections. It's what hiring managers will research first, and it includes your name, address (both current and permanent), email id, as well as a phone number for you to be reached at in case they have questions about your qualifications or background.
Career Objective: This segment includes the objective or aim of a person applying for a job. It also indicates their approach to work and how they plan on doing it, as well as what position they are actively seeking out in that field.
CNA Resume Skill Set: This resume section helps the recruiter in shortlisting candidates for an interview. The skills you have learned from previous organizations should be mentioned with bulleted points to keep things concise and clean-cut, so do include these qualities. You can also categorize your skills by dividing it into sections like technical, computer related knowledge and other areas of expertise – make sure everything is explained well though! Some CNA job skill ideas are:
Complete knowledge of taking and recording the vital signs of patients; be it blood pressure, temperature or pulse and respiration
Certified cardiopulmonary restoration skills
Good bedside manners to assist patients in changing positions, changing bed linen of occupied bed
Good experience of ambulating patients to different departments for various checkups and complete understanding of the varied documentation required for patient transfers
Proven track record of maintaining hygienic surrounding
Ability to educate patients and their family members about healthcare needs
Can assist multiple patients at the same time without mixing up their healthcare requirements
Experience in dressing, grooming, feeding patients and providing bedpans
Professional Summary: Your professional summary highlights all of your work experience in an efficient manner. It includes the duration of your career along with every project you've handled, so don't bore them by lengthening it; as you have to mention the work experience in detail in the below sections.
Work Experience: This section is a crucial part of the resume because it shows potential employers that you're qualified for their position. It should also include your current designation and name, tenure with organization, roles and responsibilities within the company. Previous work experience can be mentioned as well in reverse chronological order to show progression throughout career path.
Academic Qualifications: Academic qualifications section includes your educational details such as post-graduation degree, graduation degrees and any certification courses you have obtained. The list should start with the most recent course or qualification followed by a reverse chronological order of all other credentials which should include name of the institution where they were attained, year when these certificates were earned and their duration in years/months respectively.
Certification Details: You will need to mention your certification details in order for the certificate you possess to really emphasize how great of a skill set that you have.
Area of Interest: The Area of Interest section is where you get to detail your interest in the work that you're currently doing or have done before. Make sure that you have listed these pointers using the bullet points.
Awards and Achievements: This part of the resume lists the awards that you have received in your current as well as previous organization. It gives an added advantage to your profile.
References: References are not something to be overlooked. Your references section is a place for potential employers to see the people who have vouched for you and your job performance, as well as contact information they can use in their own research process. It includes name of referrer, designation and job title with company (if any), email address, and phone number.
Personal Details: Personal Details is the last segment of a resume and carries an overview of your personal information. It includes the date you were born, social security number, citizenship status, as well as marital or relationship statuses to make it easier for potential employers to find out more about you.
A standard resume cover letter is divided into 3 sections:
Header or Introduction Section: This section includes the main objective of drafting the cover letter. It also includes the position for which you want to apply for. Also mention basic information about yourself.
Informatory Section or Body: Start this section by mentioning your current job description along with the important job responsibilities that you undertook. Mention why you are interested in working with a particular organization. Also, mention your educational qualification, skill set, and contact information.
Salutation or Conclusion Section: This is the concluding section of the cover letter in which you thank the recruiter for spending their precious time, for considering your resume, and mention your interest in meeting the recruiter to know about the organization and their hiring plans. Do remember to follow up within 2 weeks time.
Free CNA Resume Samples
Let us have a look at the sample resume format, as it will provide you with a clear idea about how to prepare a resume and what are the essential elements you should include. Also you can use those format in your next job hunting.
Anatomy of The Format
Contact Details
[Name of the Candidate] [Address of Correspondence] [Email Address] [Telephone Number]
Career Objective: [Aim/ objective for drafting your resume]
Skill Set: [Include your strength, qualities, and skills]
Professional Summary: [Total number of years of experience along with a short summary of the projects undertaken]
Work Experience
[Designation of the Candidate] [Name of the Company] [Tenure] [Duties and Responsibilities]
Educational Qualifications
[Name of the Degree] [Name of the Institute and University] [Year of Passing] [Duration of the Course]
Area of Interest: [Mention your interests related to the work]
Achievements: [Mention the awards that you received for your excellence at work while serving the organization]
References
[Name of the Referral] [Designation] [Organization] [Contact Number]
Personal Details
[Date of Birth] [Citizenship] [Marital Status] [Social Security Number]
CNA Resume Sample – in General
Contact Information 
Name: Meredith Sheppard
Address: 14 E. Ninth Street, Brooklyn, NY 2222
Contact number: 631-119-1528
E-mail address: meredith.sheppard@nmail.com
Career Objective: Seeking for the position of a certified nursing assistant in your organization where I can perform to the best of my potential and serve the patients effectively.
Professional Summary: I am a highly-skilled and talented person for the post of a certified nursing aide, as I have work experience of more than 3 years in the field of nursing and health care. I have my own method of working and solving problems in the best possible way.
Skills and Core Competencies
Excellent verbal and written communication skills
Good knowledge of the nursing domain and well-versed with nursing techniques
Good interpersonal skills and ability to maintain a healthy relationship with the teammates
Work Experience
Designation: Certified Nursing Assistant
Organization's Name: ABC Heath Association, New York, USA
Duration: October 2009-till date
Duties and Responsibilities
Note the vital signs such as temperature, pulse rate, and blood pressure
Take samples: stool/ urine/ sputum for clinical examinations
Prevent bed sores of bed-ridden patients and reposition the patients as well
Note any abnormal changes in the patient's condition and report to the registered nurse (RN)
Assist the patients with the range of exercises as prescribed by the doctors
Prepare admission, discharge procedures, and other patient's documentation
Answer the call of the patients and make sure that their problems have been sorted out immediately
Provide mental support to the patients
Keep the patient's room clean in order to provide proper hygiene
Educational Qualifications
High School Diploma from St Stephens High School, New York, United States in the year 2008
Certification Details
CNA certification degree from ABC Health Association, New York, United States in the year 2009
Achievement
Awarded as the best nursing aide of the year from ABC Health Association, New York, United States in the year 2010
Areas of Interest
Reference
Name: Maria Thomas
Designation: Registered Nurse
Organization: ABC Heath Association, New York, USA
Phone No: 987-990-8989
E-mail id: m_thomas@nmail.com
Personal Details
Date of Birth: 12 January 1988
Nationality: American
Marital status: Married
Children: Yes
For Entry Level CNA – 1
Alisha Johnson
Address: 415 Quincy Street, Philadelphia, PA 19103, United States
Contact No: 789-987-8181
E-mail id: alisha_j@nmail.com
Date: November 17, 2012
Kimberly L. Smith
Recruiting HR
ABS Health Care Center
Philadelphia, PA 19101, United States
Dear Smith,
As per the advertisement posted on the job portal for the position of a certified nursing assistant in your organization, I fulfill the eligibility criteria for the opening and would like to apply for the same.
I have just completed CNA certification from the Red Cross Society and possess good knowledge of the nursing domain. I have attended training sessions under the supervision of a Registered Nurse (RN) and have learned various skills in order to serve the patients effectively.
The rest of the details such as my education qualifications, qualities, skills, certification details, awards, and contact details are mentioned in the resume. As nursing is an area of my interest, I am sure that I will excel at work and prove to be an ideal employee in your organization.
Thanks for taking interest in going through the cover letter. I have attached my resume for further details. I would like to meet you for further discussions. I am eagerly waiting for your reply.
Yours sincerely,
Signature
(Alisha Johnson)
Enclosures:
Resume
Copy of CNA Certification
For Entry Level CNA – 2
Contact Details
Name of the Candidate
Address for Correspondence
Email ID
Phone Number
Career Objective: Aim for drafting the resume.
Skill Set and Core Competence: Key skills and qualities that you possess.
Academic Qualifications: Details of the educational qualifications that the candidate possesses.
Name of the Course
Name of the College/Institute
Name of the University
Year of Passing
Certification Details
Name of the Degree
Name of the College/Institute
Name of the University
Year of Passing
Duration of the Course
Achievements and Awards: The awards that you received from your previous or current organization for excellent work.
References: Mention at least 1 or 2 references in your resume.
Name of the referral 1
Position of the referral
Name of the company
Contact number and email address
Personal Details:
Date of Birth
Social Security Number
Nationality
Marital Status
For Fresher
Contact Details
Name: Ronnie C. Dewald
Address: 594 Keyser Ridge Road, Thomasville, NC 27360, United States
Cell phone: (555) 555 7799
E-mail: ronnie@example.com
Career Objective
Aspiring for a career in the field of nursing and health care for the position of a certified nursing assistant. I have the passion to work for long hours and strengthen my key skills and bring growth and success to the organization.
Qualities and Core Competences
Excellent verbal and written communicational skills
Sound knowledge of the nursing domain
Multitasking ability
Target oriented and trustworthy
Ability to act according to the given situation and handle pressure easily
Self-motivated and fast learner
Good convincing power and positive thinking ability
Highly attentive to details and a good team player
Computer Skills
Office Automation: MS Office (MS Word, MS Excel, MS PowerPoint, MS Outlook)
Educational Qualifications
High School Diploma from St. Xaviers High School, New York, United States in the year 2011
Certification
Certification in Nursing from ABS Nursing School, New York, United States in the year 2012
Achievements and Awards
Received the first prize in a debate competition St Xaviers High School, New York the United States in the year 2009
Extra-Curricular Activities
Organized "Blood Donation Campaign" conducted by Red Cross Society in the year 2010
Areas of Interest
Swimming
Social Service
Playing computer games
References
Name: James Joseph
Designation: Registered Nurse
Organization: ABS Nursing School, New York, United States
Phone No: 987-989-1234
E-mail: james@nmail.com
Name: Ronnie J. Johnson
Designation: Faculty of English
Organization: St Xaviers High School, New York, United States
Phone No: 963-852-1478
E-mail: ronnie@nmail.com
Personal Details
Birth Date: 24 March 1988
Nationality: American
Marital Status: Single
Social Security Number: 000-00-0000
For Experienced Candidate
Michael T. Walker
479 Hilltop Drive, Amarillo, TX 79101 United States
Contact No: 219-728-0762
E-mail id: michaeltwalker@dayrep.com
Date: November 17, 2012
Thomas L. Reynolds
Recruiting HR
MM Center of Medical and Health Care
Amarillo, TX 79105 United States
Dear Reynolds,
While searching for nursing jobs, I came across an advertisement in the employment newspaper for the position of the certified nursing assistant in MM Center of Medical and Health Care. Currently, I am working with ABC Health Association for the past 2 years.
I possess strong knowledge about the nursing domain and have handled various situations at the time of emergency in an effective manner.
I have gone through the eligibility criteria for the job opening and hope that I have fulfilled it. I have served different types of patients admitted to the hospital i.e. from children to elderly.
I have completed a high school diploma degree, followed by a certification in nursing from AMS Nursing Home in the year 2009. The rest of the details i.e. professional experiences, educational qualification, job description, achievements, contact information, and extra-curricular activities are mentioned in my resume attached to this cover letter.
Last but not the least, I would like to thanks the recruiters for their consideration in going through the cover letter and hope to see a positive reply. It would be a great pleasure to work for your organization.
Please feel free to contact me at your convenience. My contact number is (219)-728-0762. I have attached the required documents with this cover letter, as mentioned in the advertisement.
Yours sincerely,
Signature
(Michael T. Walker)
Enclosures:
Resume
Copy CNA Certification Degree
Letter of Recommendation from the previous employer
CNA Job Description for a Resume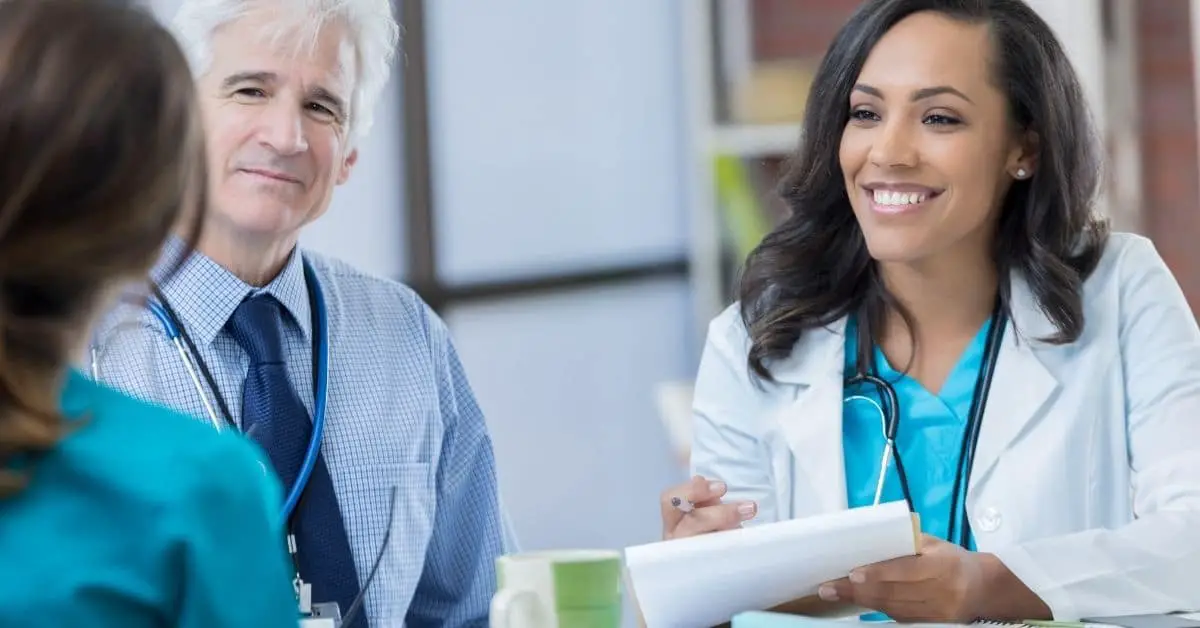 It is important to read through the CNA job description carefully and create a resume that includes all relevant information about your academic qualifications, skills, and previous work experience. These are some of the points you may find in a CNA job description:
Help the ill person with the basic necessities of daily life, like for example, giving a bath, feeding them, and dressing them up, or at other times even helping in undressing them
Take note of the proper input of food, or some other juices if required to be given any, as well as the output of the said patient
Help in keeping everything around the patient in a spick and span condition, right from the dressing packs, to the healing trays, to the other supplies, to in fact the whole room
Track changes in the condition of the patient, noting some important changes, as well as taking note of the vitals of the unwell person
In order to send it for testing, a few important samples of blood, stool or urine might have to be collected
Respond to the signal bells, or the signal lights, or any other form of message, or courier to assist the need of the sick person to the best of one's potential
Be well versed in clinical terminology and sometimes also required in administering a few medicines under expert supervision.
Layout the meal for the ailing person, as well as collect the plates and other utensils once the meal is over.
Prepare the patient for any test or treatment required, while at the same time, continuously being next to the ailing person. Herein, at times, it might also be required to do some small tasks like holding the instrument tray or positioning the light properly so that it helps the doctor or the LPN in checking and treating properly.
Lay down the bed linen, checking it as regards when it requires to be changed; besides, the nursing assistant would also be expected to show the direction to the visitors and attending to them cordially
This is the end of our post. Thank you for reading and we hope that it was helpful! If you're looking to learn more about what makes up a good CNA resume, or if you have any questions at all, please feel free to contact us anytime by phone or email. We will be happy to answer your inquiries and provide more information on how to get started in this career field. Good luck with your job search!