A CNA (Certified Nursing Assistant) is the most important bridge between the doctor and the patients. They are responsible for taking care of the patients admitted in the hospitals. The certified nursing assistants are required in private clinics, residential centers, and nursing homes in order to serve different patients. Their job also differs from one place to another. Now, you might be thinking what does a CNA do and what are the duties and responsibilities that a nursing assistant has to perform while working in medical organizations.
The answer to the most important query of every job aspirants i.e. what does a CNA do is provided below. Apart from the duties and responsibilities mentioned here, the certified nursing aides have to perform various other task depending upon the medical condition of the patients.
Duties

Description

Checking Vital Signs

Measuring blood pressure
Measuring body temperature
Measuring pulse rate
Measuring weight and height

Proper Dietary Care

Provide nutrients and supplements
Provide liquid diet and healthy drinks
Make sure that the meals are provided at proper time
Prepare meals as per the instruction of the dietitian

Medication and Drugs

Administer medicine from time to time
Provide proper dose of medicine as prescribed by the doctor
Provide enema to the patients

Personal and Oral Hygiene

Take care of oral hygiene of the patients
Make sure that hair and nails are cut on time and kept clean
Provide sponge bath to the patient everyday
Prevent bed sores by applying certain ointments

Collection of Sample

Collect blood sample for laboratory tests
Urine sample is also taken for performing certain tests in the lab

Environmental Cleanliness

Maintain cleanliness of the surrounding areas
Make sure that the visitors clean their hands with sanitizers while coming in contact with the patients
Make sure that the clothes of the patients are washed in antiseptic liquid

Toilet Needs

Empty the catheter bags
Provide bed pan, urinal, and commode
Check the toilet needs of the patients and make sure that bed pan or urinal is kept in proper position
Make sure that the toilet is clean
Help the patients in visiting toilet

Exercising and Mobility

Move the patients from one place to another
Help the patients in performing exercises as prescribed by the doctor
Repositioning the patient from wheelchair to bed and vice versa

Patients Comforts and Relief

Prepare bed for patients
Check the comfort of the patient from time to time
Answer the call of the patients immediately
Listen to the problem faced by the patients and try to rectify them as soon as possible
Keep the calling bell within the reach of the patients
Build a rapport with patients to develop a healthy relationship
Provide mental and emotional support to the elderly patients

Monitoring the Activities of Patients

Note down the changes that may arise
Report to the registered nurse or doctor about those changes
Prepare a chart for the patients development and keep it updated
Organize the files and records of the patients

Dressing Wounds

Clean the wounded area properly and apply ointment to it
Redress the wound from time to time
Be careful while dressing the wound and make sure that you follow all the precautionary measures, so that infection is not caused

Assist in Daily Activities

Help the patients in brushing teeth, combing hair, shaving etc
Change the bed linens
Assist the patient in changing the clothes
Feed the bed-ridden patients

Maintaining Tools and Equipment

Taking care of the tools and equipment that are used during surgery
Sterilized the equipment after usage
Assist the doctors with equipments like ventilator, heart monitor or ECG (Electrocardiogram) monitor etc

Safety Measures

Ensure the safety precautions for the patients
Visit the patients from time to time to check if the oxygen cylinder, heart beat monitor, etc are working properly or not

Assist the Doctor
Duties of a CNA in Nursing Homes
Seeing my grandma suffering from age-related problems filled me with lots of emotions. Though I was a teenager at that time, I still recognized the type of care elderly people needed. We were lucky to have a good nurse in Mrs. Vachon who used to provide nursing care to my grandma at our home. Since my parents were working, I was alone with the nurse at home after school. The time I spent with Mrs. Vachon inspired me to take a nursing career, which I eventually did soon after finishing my high school diploma. I also made up my mind to dedicate my service to elderly people and that is why throughout my career, I worked only in nursing home.
I have grown up in my career working with senior residents, and here I am to share my experience with all you new budding nursing assistants. Having worked for so many years, I have understood emotional, mental, and physical needs of elderly people. If you too are inspired to do something for aged, then you must know these duties of a CNA in nursing homes.
The first day of my joining in a neighborhood nursing home was full of excitement. The facility was not big, but it still had the capacity to accommodate 60 patients. The supervisor introduced me with each patient and staff. First few weeks of working just went by observing other nurses in the job. Slowly, I began to pick all details relating to nursing care. And after a couple of months I was all set to handle all types of activities I was assigned.
Since I have seen my grandma being cared by a nurse, I was already aware what old people needed. My routine used to start by going through the duty chart and taking feedback about patients from the outgoing nurse. I was assigned to take care of 10 residents in my shift. As the shift used to start early morning, I used to assist my patients with toileting, brush their teeth, give them a bath, comb their hair, and change their dress.
Once they were ready for the day, the next responsibility was to give them breakfast. Before that, I used to go through the their medical file to understand the type of morning meal recommended by the doctor. Checking any medication prescribed with breakfast was also in the routine.
Half n hour after the breakfast, the next duty is to take vital signs. It would start from checking the blood pressure and temperature. If the result were above normal, my duty was to inform the supervisors immediately and work on their advice to control the vitals.
When you are about to join a nursing home, you must remember that most of the residents in the home are senior citizens. Such people are in no way different from kids in terms of nature, ignorance and stubbornness. Therefore, duties of a CNA in nursing homes are challenging than other medical care settings. Nursing home duties will keep you busy for the entire day. Since healthcare facility in nursing homes is more diversified, duties of a CNA in nursing home would depend on the unit or ward you are being deployed.
Coming back to my experience, I would like you to know that you have to help them wear and change diapers. This duty is essential to maintain the dignity of each resident. You must keep this duty at the top on the priority list. I had to assist residents in walking or moving whenever there was a need to take them to the treatment. You have to both lift and carry them, or you can take help of wheelchair. Whatever method you choose, it should be done without any injury to either of you.
Duties of CNA in nursing homes also include preventing infection and bedsores. You have to clean and dress wounds regularly to help residents recover from injury and prevent infection. There will be many elderly patients who cannot move being weak and due to injury. Lying on a particular position for longer hours may develop bedsores. Nursing assistants have to take care in preventing bedsores by changing their position in the bed regularly after two hours.
You should also prepare yourself to do cleaning job if you are interested in working in nursing homes. I used to enjoy cleaning room and keeping the area sterilized. There is no smallness in doing this job. After all, it is CNA's responsibility to make residents comfort and provide them best nursing care.
To sum up the duties of a CNA in nursing home, I would say you have to assist residents in walking, with toileting, grooming, feeding, and anything that could make them comfortable and help in gaining strength to recover.
Duties and Responsibilities of a CNA
Medical field has spread it wings to many directions. Many healthcare branches are catering to different needs of patients. For example, some healthcare facility may focus only on diseases related to heart, while others may specialize in bones, old age, diabetes, etc. Depending on the facility and the services they are dealing in, the duties to be performed by a nurse assistant vary.
Students who are taking CNA training with a mind frame of gaining an employment in the medical sector learn everything about the duties to be performed by a nurse assistant. The crash course they take for joining a healthcare industry focuses on major routine activities each healthcare setting conducts. This means that they are ready to work in any setting with the knowledge gained through training.
Since they can take a nursing job in any healthcare setting, their duties may not be the same. For instance, a hospital nurse assistant would perform different responsibilities than the duties of a nursing home assistant. If you compare the treatment and services provided by a hospital with a nursing home, the former will always have an upper hand in this regard.
Then there are other places like private clinics, day-care facilities, adult care centers, centers for physically and mentally challenged patients, and rehabilitation centers. People willing to work in a nursing position need not have to bother about the duties of all these facilities. Though hospitals have different units that specialize in a particular treatment, what matters the most is the nursing care.
Most of the nursing duties will depend on the patients' conditions. If a patient, who cannot move his/her hands or completely bed-ridden will need help in everything from brushing, bathing, grooming, eating, toileting and in moving when the treatment is scheduled.
It is the duty of the morning shift nurse assistants to complete all the above routine activities. They have to raise the bed with a lever so that patients are in a comfortable position to brush their teeth. When brushing the teeth is done, they have to assist them with toileting. They have to assist patients up to the toilet if they can move, or else they need to provide them with a bedpan.
Giving a bath to the patients will also depend on their conditions. Nurse assistants have to give a dry bath to bed-ridden patients. If patients can have a shower-bath, nurse assistants have to take them to the bathroom and help them get cleaned. When the bathing process is over, nurse assistants have to comb patients' hair and help them in dressing. Completing all these tasks for each patient is not a tiring work. However, when the number of patients is more, it can surely make nursing assistants tired.
Another important and regular duty to be performed by a nurse assistant is to take vitals. Nursing assistant cannot skip or ignore this routine task no matter how boring it may be for them. Because vitals are important in learning the patients' conditions, nursing aides have to record and monitor the differences after a regular interval.
Next, feeding patients with the right amount of food intake is also important. Doctors are the best to decide what type of nutrition and how much amount of calories each patient need. Going through their ailments and body needs, doctors make a chart of the type of food for patients. They also mention the time when they should be given the food. The nursing assistants have to follow the nutrition chart and ensure that patients are being fed with proper food. Many patients may not be in a condition to eat with their hands. Such patients need to be fed by nursing aides with a support desk or by shifting them to the dining hall.
The next in the list of duties to be performed by a nurse assistant is maintaining hygiene. Hygiene is important to protect patients from infection and help in recovering. Nurse assistants have to change bed linens, soiled and surgical dresses every day.
Among all these duties to be performed, the main responsibility of nursing assistants is to provide mental and emotional support to patients. Patients struggling to get back to their normal life need more than treatment. Nursing aides should take up this challenge and assist such people in dreaming for healthy and longer lives. Since doctors and registered nurses cannot provide individual attention to each patient, nursing assistants to shoulder this responsibility. Their main aim of employment is to assist patients and provide each of them with individual nursing care.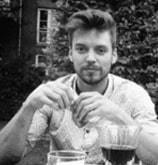 James Markham is a Blogger from Ohio USA. He is also a medical student of MBBS 2nd prof at Northeast Ohio Medical University. Read more about him