Wyoming Department of Health-Office of Health Care and Licensing Surveys control and approve certified nursing assistant courses in the state. Pursuing such a course from any recognized college is essential in terms of the eligibility to sit for the state certification exam. This exam must be passed in any case to gain a CNA license in Wyoming. At least 120 hours of training is provided during the course curriculum, with the inclusion of classroom training and clinical hands-on training exercises. This training stresses on making students practically knowledgeable about all the following nursing-specific aspects:
Patient care and handling
Hygiene and nutrition
Monitoring vital signs
CPR training
Restorative care
Medical terminology
Safety and emergency procedures
Prevention and control of infection
Maintaining (updating) records and on-time reporting
Prerequisites for nurse aide courses
Clean criminal past
Passing medical and drug test
Required Skills
Good behavior
Excellent interaction skills
Good stamina
Consistency
Approved CNA Courses in WY
Name Of School
Address
Phone No
Fax No
Official Website
Casper College – Casper
125 College Drive, Casper,WY 82601
(800) 442-2963, (307) 268-2100
–
http://www.caspercollege.edu
Central Wyoming College – Riverton
2660 Peck Avenue,
Riverton, WY 82501
(307) 855-2000,(800) 735-8418
–
http://www.cwc.edu
Laramie County Community College – Cheyenne
1400 East College Drive,
Cheyenne, Wyoming 82007
(307) 778-LCCC, (800) 522-2993
–
http://www.lccc.wy.edu
Northern Wyoming Community College District – Sheridan
 3059 Coffeen Avenue Sheridan, WY 82801
(800) 913-9139
–
http://www.sheridan.edu
Northwest College – Powell
231 West 6th Street,
Powell, Wyoming, 82435
(800) 560-4692
–
http://nwc.edu/
University of Wyoming – Laramie
1000 East University Avenue, Laramie, WY 82071
(307) 766-1121
–
http://www.uwyo.edu
Western Wyoming Community College – Rock Springs
2500 College Drive, Rock Springs, WY 82901
(307) 382-1600, (800) 226-1181
–
https://www.westernwyoming.edu
WWCC Outreach-Afton
247 North Washington
Box 1237,
Afton, WY 83110
(307) 886-3834
–
https://www.westernwyoming.edu/distance/star_valley
Climb Wyoming Casper Office
1001 West 31st Street,
Cheyenne, Wyoming 82001
(307) 778‑4126
(307) 778‑1867
http://www.climbwyoming.org
Poplar Living Center
4305 South Popular Casper, WY  82601
(307) 237-2561
–
http://poplarlivingcenter.com
Central High School
5500 Education Drive, Cheyenne, WY 82009
(307) 771-2680
(307) 771-2699
http://central.laramie1.org
Healthcare Provider Education Center
1013 Logan Avenue, Cheyenne, WY 82001
(307) 778-8861
–
http://www.hcpeducation.com
Fremont County BOCES-Dubois
320 West Main, 3rd Floor
Riverton, WY 82501
(307) 856-2028
(307) 856-4058
http://www.fcboces.org
Pioneer Manor/Campbell County Memorial Hospital
501 South Burma Avenue, Gillette, WY 82716
(307) 688-1000, (800) 247-5381
–
http://www.ccmh.net
Castle Rock Medical  Center
1400 Uinta Drive,
Green River WY 82935
(307) 872-4500
–
http://www.crhd.org
WWCC Outreach-Kemmerer
PO Box 423   Kemmerer, WY  83101
(307) 877-6958
(307) 828-9040
http://www.kemmereroutreach.com
Westward Heights Care Center
150 Caring Way,
Lander, WY 82520
(307) 332-5560
(307) 332-3690
http://www.westward-heights.com
WWCC Outreach-Mountain View
219 First Street
PO Box 130,
Mountain View, WY 82939
(307) 782-6401
(307) 782-7410
https://www.westernwyoming.edu
Weston County Health Services
1124 Washington Boulevard,
Newcastle WY 82701
(307) 746-4491
(307) 746-4579
http://www.wchs-wy.org
Powell Valley Hospital
777 Avenue H, Powell, WY 82435
(307) 754-2267
–
http://www.pvhc.org
Carbon Co Higher Education Center-Vocational Core
812 East Murray Street,
Rawlins, WY 82301
(307) 328-9274
–
http://www.cchec.org
Eastern Wyoming College
3200 West C Street Torrington, Wyoming 82240
(866) 327-8996, (307) 532-8200
–
http://ewc.wy.edu
Procedure for Applying for State Certification Exam
Once you complete a CNA course in Wyoming, you become eligible to take the state certification exam (National Nurse Aide Assessment Program exam) within 2 years from the date you completed the course. Requiring candidates to appear written test as well as skills evaluation test, this exam is based upon the nursing aspects covered during the course of the training program. Written test requires candidates to solve 70 multiple choice questions within 2 hours. Conceptual nursing knowledge is evaluated in this test. One can take this test in oral format too, for which a candidate is required to mention it in the examination form. Oral test consists of two parts: solving 60 multiple choice questions and solving 10 multiple choice questions. The latter part of oral test deals with the recognition of universally used English nursing-specific words. During skills test, candidates are asked to perform any 5 skills, which are randomly chosen and allotted by an evaluator; he/she supervises and evaluates performance in each skill throughout the test. It is necessary to perform well in each skill task, since failure in even a single task leads toward complete failure and requires one to retake skills test next time. Excelling in this exam will place you under the Nurse Aide Registry, providing you with a license to gain employment as a certified nursing assistant anywhere in the State of Wyoming. You must pass this exam till your third try, as only three chances in all are provided during 2-year validity time to get through this exam. If you fall short in written test or skill test in your first/second attempt, retaking that test only will be required. Do not fail in the third attempt, since this failure will require you to retake entire course and certification exam.
Renewal of a CNA license (before it expires) is as important as surviving in that state. It guarantees employment extension as a Certified Nurse Aide in the state. You must renew your license after every 2 years. For applying for license renewal, you must have at least 8 hours of work experience for pay as a certified nurse aide, performing nursing-specific duties in any licensed facility over the past 24 months in the State.
If you are looking ahead to shift to Wyoming for employment, contacting the State Board of Nursing is needed in order to collect endorsement application form. This form must be correctly filled along with proving the following points:
Active certificate from the state where he/she is presently under employment
Good standing status with the state
Clean criminal history track
Submit this form to your home state nurse aide registry, they will verify your certification status and send it to the Board of Nursing for further processing and verification. After this, you will be notified about your transfer status. If you satisfy all the requirements needed, you will get a CNA license to attain employment in the State.
Free or low cost cna training in Wyoming
College Of America, Cheyenne, Wyoming
Contact Number: (307) 632-7048
Address: – 6101, Yellowstone Road, Cheyenne, Wyoming 82009
Official Website: collegeamerica.edu
CNA Training Center, Cheyenne
Address: –3100, Henderson Dr., Cheyenne, WY-82001
Contact Number: (307) 778-8861
West Park Hospital LTC., Cody
Contact Number: (307) 527-7501, (800) 654-9447
Address: – 707, Sheridan Avenue, Cody, Wyoming 82414
Email Id: [email protected] 
Official Website: westparkhospital.org
Health Education Services- CNA Training Course
Address: – 40, Sunshine Dr., Lander, Wyoming-82520
Weston County Health Services
Contact Number: (307) 746-4491
Address: – 1124, Washington Boulevard, Newcastle, Wyoming 82701
Fax: (307) 746-4579
Official Website: wchs-wy.org
Wyoming Indian High School CNA School
Address: –320 West, Main Street, Pavillion, Wyoming-82523
Carbon County Higher Education Center
Contact Number: (307) 328-9274
Address: –812 East, Murray, Rawlins, Wyoming-82301
Fax: (307) 328-9273
Email Id: [email protected] 
Official Website: cchec.org
Wind River High School Nurse Assistant Course, Riverton
Contact Number: (307) 856-6327
Address: – 1994, Cougar Dr., Riverton, Wyoming-82523
Central Wyoming College Nursing Assistant Course
Contact Number: (307) 855-2000
Address: – 2660, Peck Avenue, Riverton, Wyoming 82501
Fax: (800) 735-8418
Official Website: cwc.edu
Fremont County School District Outreach, Riverton
Contact Number: (307) 455-2625
Address: –320 West, Main Street, Riverton, WY-82501
Western Wyoming Community College
Contact Number: (307) 382-1713, (307) 382-1600
Address: – 2500, College Dr., Rock Springs, Wyoming 82901
Fax: (307) 382-1636 
Email Id: [email protected] 
Official Website: wwcc.wy.edu
Sage View Care Center
Contact Number: (307) 362-3780
Address: –1325, Sage Street, Rock Springs, Wyoming-82901
Valley View Health Care Center
Address: – 207 East, Holly Avenue, Saratoga, Wyoming 82331
Contact Number: (307) 326-8212
Fax: (307) 326-9611
Westview Health Care Center
Contact Number: (307) 672-9789
Address: – 1990 West, Loucks Street, Sheridan, WY 82801
Fax: (307) 673-1079
Wind River Healthcare Rehabilitation
Contact Number: (307) 856-9471
Address: – 1002 Forest Drive Riverton, WY 82501
Fax: (307) 856-1665
Wyoming Medical Center Transitional Care Unit
Contact Number: (307) 577-2278, (307) 577-7201
Address: – 1233 E 23rd Street, Casper, WY 82601
Email Id: [email protected]
Official Website: wyomingmedicalcenter.org
Worland Healthcare Rehabilitation
Contact Number: (307) 347-4285
Address: – 1901, Howell Avenue, Worland, WY 82401
Fax: (307) 347-2154
Official Website: worlandhealthcarecenter.com
CNAs in Wyoming are paid good salary. On an average, they make anywhere between $25,500 and $27,000 yearly and around $12-$13 hourly, which are much higher than that in case of other states. In addition to this, around 22% rise is expected in CNA job position in the next 4 years in the State. Since, opportunities for CNAs are on the hike, completing CNA education in the State will be favorable for the aspirants, thereby enabling them to give rise to a satisfying CNA career in the State.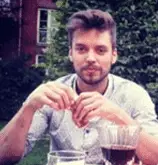 James Markham is a 24-year-old Blogger from Ohio USA. He is also a medical student of MBBS 2nd prof at Northeast Ohio Medical University. Read more about him