If you are a Certified Nursing Aide, then it is important to renew your license every two years. This post will help guide you through the process of how to renew your CNA license and what steps need to be taken in order for it to take place.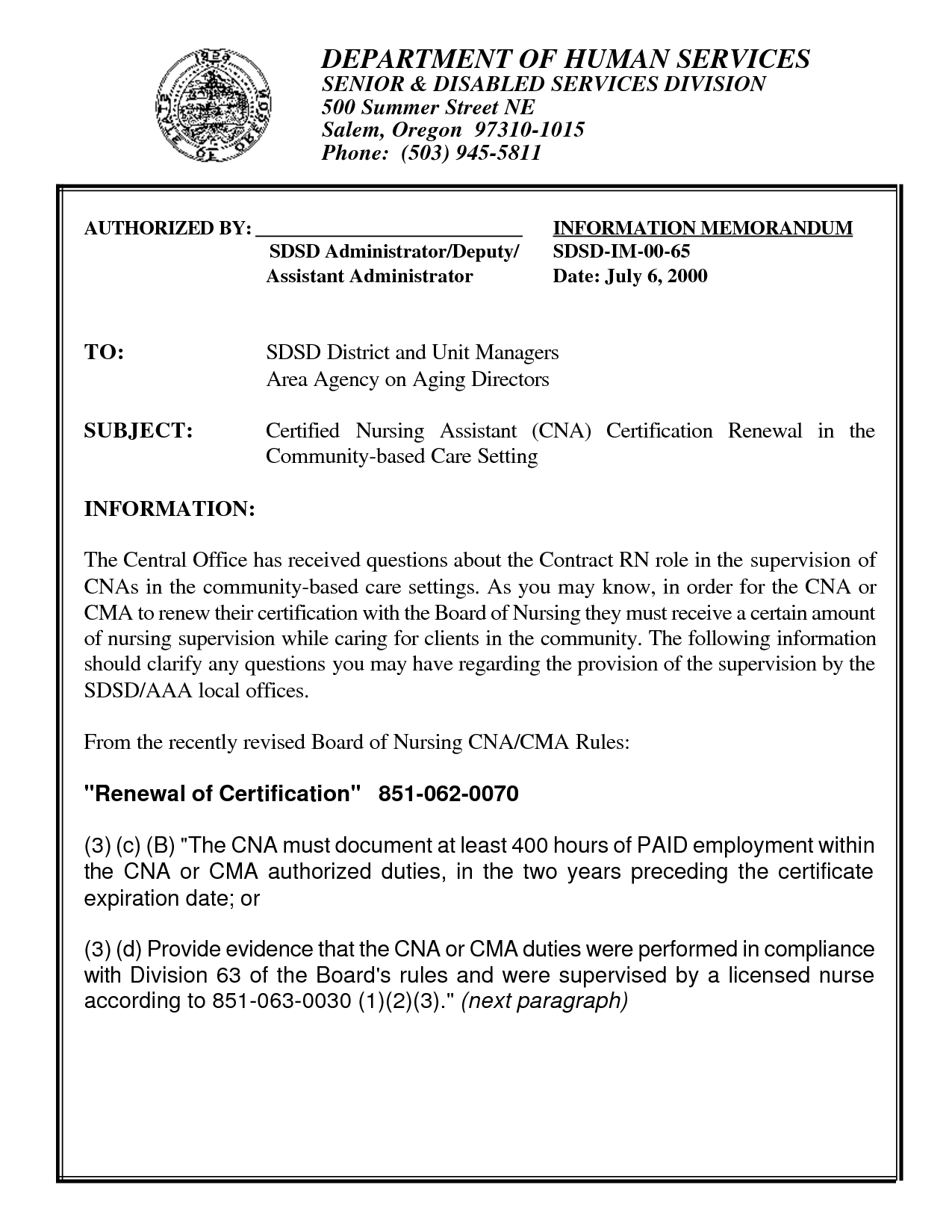 CNA License Renewal Requirements
To get your nursing aide license renewed, there are a few requirements you need to fulfill. You can't renew if the following obligations aren't met:
You need to work a minimum number of hours in the 24 months you have your nursing assistant license, which is when it was valid. The states vary on their working hours so check with the health department for your state.
You may need to attend a refresher CNA course and take the exam again if required by your state registry. There are many schools that offer these courses, which will last for only one week- all you have to do is look into what's available in order to find out where professional training can be obtained quickly.
The CNA may need to submit a medical checkup report which notifies the health condition of the person and that they are healthy enough to work, as well.
The applicant must not have any felony charges against him and to prove it, he has to submit a report about the same.
CNA License Renewal Process
To renew your CNA certification, you must first get a renewal form from the registry of your particular state. Along with completing this process online or via mail, some states require that an in-person meeting is held to complete all requirements for renewal.
After getting the form, you will have to fill in all of your personal and employer-related details.
Once you've finished filling out the form, make sure to double-check that all of your information is correct before mailing it off.
Finally keep track of your application status and wait for a specific time period, which may be two weeks or more depending on the state.
Tips: In many states, the renewal application form has a section that must be filled out by your current employer to save time on background checks and medical reports. If you are currently not working, fill it in with information from your last job for at least 24 months ago or as specified by state rules.
Is It Worth To Renew Your License?
It's important to renew your license because doing so can lead to better job opportunities and increased pay. As a CNA license holder, you're eligible for more jobs and higher wages. Increased job availability also means that you have flexibility if you want to switch the kind of work you do or move across the country.