The U.S. Labor Bureau survey report on the employment opportunities for CNA (Certified Nursing Assistant) in the period from 2016 to 2026 has forced job seekers to change their professions. Besides, many people always wanted to join the nursing industry out of sympathy and compassion for the unwell and elders.
Seeing the scope in the healthcare industries, lots of technical institutes and schools have started offering training to candidates.
If you are inspired by the idea of becoming a nurse, then you must join CNA classes in Colorado reviewing the facilities and accessibility the state offers.
The state allows candidates to take the classes even while pursing high school studies. This option is good for those who need to work and support their family as soon as they finish their academic qualification.
You can find this type of exemption only in few selected states. In other states, the pursuers have to complete their high school studies first, and be over 18 years old.
Doing the course will make you competent for an entry-level job as a caregiver. The classes will also prepare you to take the exam to become certified.
If you live near by the Front Range Community College, you must stop looking for any other nursing schools for the CNA course and enroll in this college. The classes conducted in this college will ensure that you pass the certification exam in good grades.
Moreover, healthcare employers are waiting for people passing out from this college. The FRCC earns a distinction of maximum passing percentage for the CNA course.
How to Become a CNA in Colorado?
Twenty-six percent of growth in CNA job within the next few years is a reason enough to work in Colorado healthcare industries.
To become a CNA in Colorado, you must take the course approved by the state's Board of Nursing. The state expects you to be trained and pass the competency test in order to certify you.
Prior certified status from another state is not required to pass the exam. In such a situation, you can transfer your certification by endorsement and continue the nursing profession in Colorado.
If you do not have any prior nursing education, you need to complete the CNA training. The state of Colorado approves the courses conducted by the FRCC. If you cannot take admission in this college, you have to look for another community colleges and nursing school within a commutable distance.
Contact the state Nursing Registry to find the accredited training programs. You can directly apply for the exam if you are a nursing student and have completed few semesters in nursing fundamentals.
Apply for the exam to the local nurse registry as soon as the course is over. Send a money order of $95 along with the application for the exam fee. Please check it with the registry for the fee since it may have gone up by a few dollars by the time you are applying for the exam.
You can send the application and money order to
Nursing Board,
3131 S. Vaughn Way,
Suite 205, Aurora, CO 800014.
The board will send you the exam notice if your application is approved. Passing in both the written and clinical tests is compulsory to earn the certification.
CNA Training Program in Colorado
There are ample of opportunities for CNAs in the state. Many schools and community colleges conduct CNA classes in Colorado. You just need to find those schools that are approved by the nursing board. Many healthcare facilities also support students by sponsoring the training program if you agree to work with them for some period.
In order to encourage more people in taking the nursing profession, the state even provides training to high-school students. The students can appear for the exam after completing their studies and earn the certification.
The training is divided into two semesters. The motive behind the course is to make students eligible in providing healthcare services to patients in hospitals, nursing homes and other facilities.
The course will cover topics about
Anatomy
Chemistry
Biology
Nutrition
Medical terminology
Patients' rights, etc.
Free or Low Cost Nursing Assistant Classes in CO
These are the free of cost training programs for CNAs in Colorado, which are recognized by WIA:
St. Vincent Hospital
Address: – 822, West 4th Street, Leadville, CO-80461
Contact Number: (719) 486-0230
Official Website: svghd.org
Front Range Community Boulder
Contact Number: (303) 404-5000
Address: – 3645, West 112th Avenue, Westminster, CO-80031
Fax: (303) 466-1623
Official Website: frontrange.edu
Columbine Health Systems
Contact Number: (970) 492-6238, (970) 494-6462
Address: – 802, West Drake Road, Suite 145, Fort Collins, CO-80526
Fax: (970) 492-6206
Email ID: jean.paulson@columbinehealth.com
Official Website: columbinehealth.com
CNA Training Center, llc.
Address: – 2845, North 15th street, Grand Junction, CO-81506
Contact Number: – (970) 245-0022
Fax: (970) 245-0044
Front Range-Nurse Aide Training Program
Contact Number: – (719) 227-7209
Address: – 7870, North Academy Boulevard, Colorado Springs, CO-80920
Official Website: nursenancy.org
Email Id: admin@nursenancy.org
Here are some of the Nursing homes of Colorado that might provide you CNA training for free:
Camellia Care Center
Address: – 500, Geneva Street, Aurora, Colorado- 80010
Contact Number: – (303) 364-9311
Fax: (303) 367-4639
Canon Lodge Care Center
Contact Number: – (719) 275-4106
Address: – 905, Harding Avenue, Canon City, Colorado- 81212
Fax: (719) 275-2895
Castle Rock Care Center
Address: – 4001, Home Street, Castle Rock, Colorado- 80104
Contact Number: – (303) 688-3174
Fax: (303) 688-8051
Cedardale Health Care Center
Address: – 720, Clay Street, Wray, Colorado- 80758
Contact Number: – (970) 332-5375
Fax: (970) 332-4383, 001 (912) 871-7110
Cedars Health Care Center
Address: – 1599, Ingalls Street, Lakewood, Colorado- 80214
Contact Number: – (303) 232-3551
Fax: (303) 233-8992
Official Website: cedarshealthcarecenter.com
Cheyenne Manor
Contact Number: – (719) 767-5602
Address: – 561, West 1st North, PO Box Number-938, Cheyenne Wells, Colorado- 80810
Fax:  (719) 767-5999 
E-mail ID: cwells@rebeltec.net 
Cheyenne Mountain Care Center
Contact Number: – (719) 576-8380
Address: – 835, Tenderfoot Hill Road, Colorado Springs, Colorado- 80906 
Christian Living Campus-Johnson Center
Contact Number: – (303) 779-5000
Address: – 5000, East Arapahoe Road, Centennial, Colorado- 80122
Fax: (303) 779-1570
Christian Living Campus-University Hil
Address: – 2480, South Clermont Street, Denver, Colorado- 80222
Contact Number: – (303) 758-4528
Four Corners Health Care Center
Address: – 2911, Junction Street, Durango, Colorado- 81301
Contact Number: – (970) 247 2215
Fax: (970) 259-6534
Official Website: fourcornershealth.com
Fowler Health Care Center
Contact Number: – (719) 263-4234
Address: – 221, 2nd Street, P.O. Box No- 398, Fowler, Colorado-81039 
Frasier Meadows Manor
Contact Number: – (303) 499-8412
Address: – 4950, Thunderbird Drive, Boulder, Colorado- 80303 
Garden Of The Gods Care Center
Contact Number: – 719-203-1528, (719) 635-2569
Address: – 104, Lois Lane, Colorado Springs, Colorado- 80904
Official Website: ggcarecenter.com 
Garden Terrace Alzheimer's Center Of E
Contact Number: – (303) 750-8418
Address: – 1600, South Potomac Street, Aurora, Colorado- 80012
Fax: (303) 750-0021
Official Website: gardenterraceaurora.com 
Mountain Meadows Nursing Center
Contact Number: – (719) 852-5138
Address: – 2277, East Drive, Monte Vista, Colorado- 81144
Fax: (719) 852-5333
Mountain View Care Center
Address: – 2612, West Cucharras Street, Colorado Springs, Colorado- 80904
Contact Number: – (719) 632-7474, (719) 359-9384
Fax: (505) 856-3548
Official Website: mountainviewcarecenter.com
Mountain Vista Health Center
Contact Number: – (303) 421-4161
Address: – 4800, Tabor Street, Wheat Ridge, Colorado- 80033
Fax: (303) 424-6152
Mullen Home/Little Sisters Of The Poor
Address: – 3629, West 29th Avenue, Denver, Colorado- 80211
Contact Number: – (303) 433-7221
Fax: 303-455-9184
Official Website: littlesistersofthepoordenver.org
North Colorado Medical Center, T C U
Contact Number: – (970) 350-6544
Address: – 1801, 16th Street, Greeley, Colorado- 80631
Sharmar Village Care Center
Contact Number: – (719) 544-1173
Address: – 1201, West Abriendo Avenue, Pueblo, Colorado- 81004
Official Website: chateauatsharmar.com
 Sierra Vista Healthcare Center
Address: – 821, Duffield Court, Loveland, Colorado-80537
Contact Number: – (970) 669-0345, (888) 429-2875
Fax: (970) 667-4238
Simla Good Samaritan Center
Contact Number: – (719) 541-2269
Address: – 320, Pueblo Avenue, Simla, Colorado- 80835
Fax: (719) 541-2950
Skyline Ridge
Contact Number: – (719) 275-0665
Address: – 515, Fairview Street, Canon City, Colorado- 81212
Fax: 719-275-6225
Official Website: skylineridgenursingandrehabilitation.com
CNA Certification Requirements in Colorado
For fresher, the Colorado state requires them to complete the CNA training and pass both written and clinical tests for certification.
The training is for 107 hours combining theoretical and practical sessions. The fees and method of training will depend on the schools and institutes.
However, the course material is the same, and you can work in any healthcare industry as a nursing assistant. Unlike other states, the Colorado state does not require you to complete your high school studies for the training program.
There is no requirement for people who hold the certification and want to pursue their career in the state. Such candidates need to fill out Application by Endorsement to transfer their certifications.
Colorado CNA classes offer the best education and help students in taking the challenges they are about to encounter in the nursing profession. Certified nurses from other states can apply for the transfer to the state's Nursing Board if they want to be the part of nursing industries.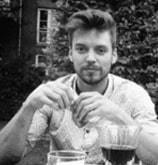 James Markham is a Blogger from Ohio USA. He is also a medical student of MBBS 2nd prof at Northeast Ohio Medical University. Read more about him