There is no shortage of talents in the U.S. country. Unfortunately, many people who are capable enough to contribute to the society go unnoticed simply because they could not complete their education due to financial and other problems. Many will disagree and point towards the grants and sponsorships available in the country.
However, sometimes, it takes more than just an allowance to accomplish one's goal. Let's say you are passionate about helping others and wants to complete nursing education.
You may succeed in getting a concession or donation for the course fee, but you still have to manage expenses for commuting and buying other accessories such as white dress, shoes and a second-hand wristwatch.
The best answer to overcome this problem is to get free CNA education through Job Corps.
The U.S. Government understands the limitations of grants and scholarship very well. The administration could not afford to see talents being wasted. Therefore, to help young people in the age group of 16 to 24, the U.S. Department of Labor has founded Job Corps.
They offer training courses in varieties of areas, which enables students to pick their interest easily. Students can choose from over 100 of technical areas and other career training.
Since CNA occupation relates to technical and career, they have added this training in their schedule as well. Till few couples of years ago, the Job Corps have helped more than 100,000 eligible students in entering in the medical field.
The recent figure may be higher than this. Students also get assistance in job placement; resume building and polishing interview skills with the training.
Students have to clear initial qualification to enroll for CNA program, which is a high school diploma. Since this is compulsory in a majority of the U.S. States, the Job Corps also expect students to fulfill this initial requirement.
There are many students who in spite of being sharp-minded have to drop their studies because they could not afford the fee, or for some other reasons. For such students, the Job Corps provides an excellent opportunity in earning their high school diploma. It also takes care of the
Accommodation
Meals
Other allowances
And health care of eligible students
Learners can stay in the campus without paying any charges for maximum up to two years. This time is sufficient to gain high school degree and complete CNA training. High school graduates continue to live up to two years in the campus and purse higher nursing courses such as LPN or RN.
The goal of Job Corps is to pick young minds with limited income and help them in standing tall in their lives. They welcome young and motivated people and assist them in building their career.
With assistance from Job Corps, it is possible for interested and eligible students to concentrate on their studies since everything from accommodation, meals, and living allowances are provided by the Job Corps.
What is amazing is that people get free of charge technical and career education through Job Corps.
After reading these above paragraphs, you will be wondering how to apply and find free CNA training through Job Corps. Well! There is no need to wander around all the places to search them. You can find them through their websites.
Let us inform you that in each state there are around three Job Corps. Finding one in your area will not be a trouble. If you happen to stay near the center, you can prefer to either stay in the campus, or attend the training commuting from your residence.
However, allowing you in staying off the campus will depend on the center. If the authority agrees, you can do so. If they don't, it is still better to stay in the premises since there is no need to pay for housing or meals. Above all, you will receive basic medical and dental care at no cost at all.
Completing free CNA education course through Job Corps will take approximately four months. Undergraduates can also join the high school study while learning CNA skills. Two years of stay in the center, is the maximum duration allotted to each student. People keen on higher nursing studies have better opportunities in doing LPN or other courses.
One piece of advice we would like to give to all of you looking for a free CNA education through Job Corps is that it is not meant for those who care less about discipline and rules.
You may qualify for the training, but you need to obey lots of rules and regulations. If you can put up with the environment inside the center, then you should definitely go for it.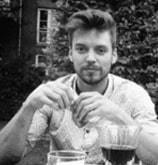 James Markham is a Blogger from Ohio USA. He is also a medical student of MBBS 2nd prof at Northeast Ohio Medical University. Read more about him