Those who want to become certified nursing assistants and want to continue practice and become Registered Nurses have to join CNA aide classes and pass a certification exam held by the state health department.
To take the certification test you must fulfill certain requirements; you must have a high school diploma or a GED, you must be 18 years of age with a clean background and good health.
After clearing the exam you will be issued a license for practice which will be up for renewal every two years; in some states the license is valid for one year.
Usually the cost of CNA classes is not as high as some of the other nursing courses; it may cost you from $400 to $1200 which is affordable to most of students but the cost will vary from state to state.
For those who find it difficult to fund for these classes have to look for other options if they have a strong desire to become nursing assistant and pursue a career in nursing.
Some hospitals and nursing homes offer free CNA classes but you must carefully go through their terms and conditions before you sign up for such classes; others who cannot find such free programs nearby can search for community colleges or universities that offer financial aid for CNA classes.
Those in the low income group or those who are a single parent often find it challenging to fund for the education of their kids.
Various governmental and social agencies are often ready to help such groups by offering easy and low interest rate financial support to provide for education; even more so if you want to pursue a career in the medical field because there is a shortage of such professionals who are always in demand.
Apart from the option of free classes you can even look for financial aid for CNA classes which are offered at various community colleges or opt for online classes which are usually cheaper than traditional classes.
Financial Aid
Financial aid for CNA classes is made available by many colleges, nursing schools or universities; these are educational loans which are offered at very minimal interest rates and you have to start repaying them once you start earning as a professional nursing assistant after obtaining your license.
The federal government or the state nursing board have formulated many scholarship programs for educational purposes and those students who need such financial assistance need to apply for loans with the respective government departments.
The students who fit the bill of that particular scholarship will be shortlisted and it will pay for their CNA training needs so that they can acquire the essential technical and nursing skills to work as a nurse aide.
Eligible students can also seek financial aid in the form of internship or sponsorship from some local agencies or social organizations; many colleges and universities have scholarship programs as part of their social responsibility.
In most cases scholarships are based on the financial state of a person but some other programs are also available for those who are physically challenged; in many cases financial aid for the physically challenged or worthy students are such that they don't have to repay such loans.
Such programs are formulated with the aim to take care of their academic record so that they can be consistent and maintain the minimum level of the grade requirements without worrying about the financial aspects.
Some scholarship programs are offered on the intellectual and knowledge base of the students; to prove your eligibility you may have to take a competitive test or you may receive funds depending on the progress you make during the course of your training.
If you work in a hospital as a certified nurse aide and want to make a career advancement as a Licensed Practical Nurse (LPN) or RN you can get financial assistance from your employer as the hospitals or nursing homes always encourage people who want to make a career progression in their nursing career.
CNA Scholarship Programs
To become a professional certified nursing assistant (CNA), one has to join the CNA program and then successfully pass the state approved exam to get the certificate as well as license.
Certified nursing assistant programs are offered by various high schools, community colleges, nursing homes and hospitals too. These classes have certain specific time span and cost which have to be fulfilled by the students taking the classes.
Education can never be free, it can be cheaper however; but not in case of medical or health care or any other allied field.
This is because of a lot of factors associated with certified nurse assistant training programs such as course material, skilled nursing instructors, clinical utilities, uniforms, level of accreditation of the respective facility offering the classes, etc.
The students who cannot afford the fees for the course can opt for CNA scholarship programs.
CNA programs are generally at the affordable fees. Sometimes, students wish to pursue their professional career in nursing field, but due to un-affordable financial condition, they cannot pay the fees for attending certified nursing aide programs.
Such students should search for the resources that will pay for their education and help them build their career as certified nursing assistants in professional institutions.
There are many social entities which show interest in paying for worthy and needy students, one just needs to know exactly where to look for the educational help.
The form of financial aid for education can be scholarship or sponsorship or educational loan programs.
Students who need to have assistance of scholarship programs must apply for them and get the same by completing the desired procedure.
Sources of Scholarship CNA Programs
The biggest obvious source of the scholarships is the facilities themselves that offer the certified nurse assistant training programs.
Such facilities do announce scholarship programs at regular time intervals and then, the students need to apply for them as per the given procedure.
After getting selected for the scholarship, the students do not need to pay for the course program. Some of the facilities tend to pay for the entire classes, while some pay only for half of it, like through a semester or so.
This commitment has to be confirmed by the students well in advance.
Many times, health care facilities desperately require a large number of qualified and skilled nursing assistants to work for them. Therefore, they declare to reimburse the students for the fees of certified nursing assistant training program and hence, offer free tuition to them.
These students later work there only as per the agreement. The best advantage of this kind of program is the guarantee of employment right after the graduation.
Another great source of scholarship funds is private organizations. They offer scholarships to worthy students who are not able to pay for the cost of certified nurse assistant programs.
Some organizations are especially set up to support certified nursing aide and allied education through the funding they get. They tend to support the students from their nearby areas through their local branches. This is one reliable source of getting scholarship support.
Some federal or corporate donors also render scholarship or sponsorship support to needy but worthy students just to enable them to take continuing education.
A few do not even ask the students to repay for the money. This attitude comes merely from the social concern.
Many government or private pr personnel agencies also seem to offer scholarships for the students who wish to pursue their higher education. They just need to sustain their academic record at a good level.
Employer is one more source of getting financial aid if form of scholarship programs.
If one commits to work as a nursing assistant at a particular facility after certified nursing aide graduation, then the same facility or the main employer also has right to offer a scholarship for such a student. The reason for this can be poor financial condition or family problems or similar.
The state or the federal authorities announce funded scholarship and grant programs especially for education in nursing. Students can apply for such programs also.
Most of the times, the students have to work for the same facility that offers the scholarship, after their certified nurse aide graduation. At times, there are people who are already working professionally with health care institutions, but do not possess the certified nursing assistant license.
They have an experience of many years, but they may face certain issues in professional future due to lack of license. To avoid this, they have to accomplish accelerated certified nursing aide programs which enable them to appear for and pass the state exam for license.
As such professionals are already working with particular facilities and would continue to do so; their respective employers also pay for their accelerated education. This mutual interaction is beneficial to both of them.
Scholarship Grants Given to Facilities
Many high schools or community colleges or health care facilities are awarded grants by the government and federal authorities.
The purpose is to provide as many students as possible with the certified nursing aide education and then, to hire them for working at the same facility. Such facilities desperately require many professional certified nursing assistants.
Thus, it is definitely possible to join CNA scholarship programs. However, one should always check out for certain points like:
Eligibility criteria (most of them need poor economical background),
Selection procedure,
Agreement procedure (if any),
Documents to be submitted,
And whether the scholarship pays for the entire course or half of it or through semester, before applying for any of the scholarship programs.
Financial Aid FAQs
Are there any eligibility or selection requirements for the financial aid?
Answer: Almost all the financial aid or scholarship program have certain eligibility requirements to be fulfilled. Most programs are based on your current financial state; some are based on you physical condition or intellect. You will qualify for the aid as per the norms of the program
Are there any agreements involved for such scholarship or financial aid programs?
Answer: Scholarship programs are usually free and you don't have to repay for them as they are for those in genuine need and can't repay. Financial assistance is a loan, so you will have to sign an agreement pertaining to the interest rates and repayment clauses
What documents should be submitted while applying for such programs?
Answer: It entirely depends on the program and you need to contact the agency providing the program for all the details
Are these programs partially or fully funded?
Answer: This again depends on the program entirely; for example, if the program is based on the financial affairs of the applicant the funding may vary on the repayment capacity
If you want to become a certified nursing assistant and are not in a position to pay for the classes you can get financial aid for CNA classes or opt for the low cost or free programs offered at various colleges or facilities.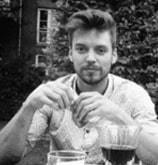 James Markham is a Blogger from Ohio USA. He is also a medical student of MBBS 2nd prof at Northeast Ohio Medical University. Read more about him