CNA caregivers provide basic medical and physical care to the patients in a household or elderly care centers. It is essential that they are qualified for the job as their job responsibilities pertain to a very peculiar health care service. They are not medical experts but need to have fundamental knowledge of nursing so that they can follow up on the vital signs of the patient.
Basic responsibilities of a Caregiver
A caregiver should look after the personal hygiene of the patient. This includes bathing and other washroom activities. They should be aware of the universal precautions and should be able to control infection and keep the place sanitized.
A nursing assistant should be good at patient transfers and should be adept at handling the documentations during the admission and discharge of the patients.
He/she should have sound knowledge of the nutrition that is given to the patient. He/she must plan for the patient's diet as per the health requirements and supply the right ingredients of food to improve the patient's health. They should be good at handling the feeding tubes that are use to feed liquids, purees etc., by the patients.
Certified nursing assistant should have basic knowledge of restoration therapy and should be able to support a therapy professional according to the patient's health maintenance plan.
He/she should monitor the health of the patient carefully, observe the vital signs and report any changes in requirement to the reporting nurse. In failing to do so a patient may receive wrong medication which can be hazardous to the patient's health.
A caretaker is someone who is in constant touch of the patient and hence must be able, understand the psychosocial needs of the patient and should be able to prepare a plan to meet those needs. This helps in boosting the patient's confidence thus leading to quick recovery.
Sometimes doctors expect a patient to involve in some exercises for a speedy recovery. A certified nurse assistant must be aware of this and must assist the patient in such activities.
They must be able to prepare bed linen that suits the patient's needs.
They should have a good relation with the family members of the patient and must make them understand the basic hygiene requirements to be maintained in the surroundings.
A good caretaker should be ready to indulge in light housekeeping activities to assist the family of the patient; providing supply of materials needed by the patient and helping the patient in laundry activities is a must.
These are the important job responsibilities of a caregiver. A certified nursing assistant is well aware of these responsibilities as he is properly trained during the CNA training program. But apart from the job responsibilities there are certain qualities that a caretaker must have. These qualities are not mandatory, but certainly desirable.
Homebuilding is a quality which creates a healthy and warm atmosphere in the household and creates a daily life that naturally creates pleasurable moments to keep the patient in a good psyche.
Should be a good and caring companion and have sensitive interpersonal and communication skills. This will help him understand the patient's needs and act in tandem with those needs.
Should keep him/ herself updated by exploring new sources of knowledge including workshops, literature media etc. They should always seek ways for enhancing skills for better practice.
A caretaker should tale initiative in helping the nursing staff in all possible ways. This decreases the burden of the nurses and they can focus on the critical aspects of their job.
A caretaker must be able to think instinctively in situations of emergency and should spontaneously be able to find out solutions for the patient's needs.
Apart from these qualities a caretaker should be committed. In the past there have been cases where an on-contract caretaker is found less responsible as to the one who is permanently employed. If a contractual caretaker is hired for four hours service and if he/ she comes across a 10 hour job requirement, their commitment has been found wanting.
A good CNA caregiver should be committed irrespective of the nature of employment. They are not just good nursing assistants but are seen as socially responsible people. If a caregiver has a proven track record not just of the CNA skills but also for being socially responsible lucrative career is in the offing.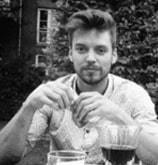 James Markham is a Blogger from Ohio USA. He is also a medical student of MBBS 2nd prof at Northeast Ohio Medical University. Read more about him