In these difficult economic times many people are jobless and cannot find their means-to-end for a standard livelihood and many are even financially broken. In such a scenario the healthcare profession is in boom and the demand for healthcare profession is on an all time high. But you may feel that if someone is not doing well financially how he / she can afford the expenses of training for healthcare skills.
There is an answer to this; become a certified nursing assistant which is a starting level profession and it won't cost you much. If you search around you can find some cheap CNA classes which will eliminate your concerns about the cost of training.
Once you complete the training, clear a certification test and gain experience in the healthcare field, you can always continue further education and prosper in the nursing career.
Even if there are some cheap classes, it does not mean that you will not get quality training; there are some other factors that take care of the cost of CNA classes without hampering the quality of training.
These classes fulfill all the requirements of the US federal law including the 75 hours of mandatory training consisting of classroom and clinical training.
These programs keep the tuition cost low and yet meet all the requirements of imparting training to make skillful nurse aides.
The cheap CNA classes are a great example of cost effective training; they don't provide you with extravagant or unwanted training material and equipment's, their focus is on providing good training at less cost by keeping the cost to bear minimum.
You can find cheapest classes which will charge you around $300, but the required study books is your responsibility and you can get these books from nurse aides who have passed the certification at minimal charges.
Other classes charge you $400 and provide for all the books required and you will not have to search around for used books.
All these cheap classes though don't include the exam fees in their charges and you will have to pay for it yourself; the certification exam fee is usually around $200.
If you are not able to pay for these cheap classes you will find out that many community classes offer easy financial aid for CNA classes so that you can pay for your fees.
These loans come at affordable interest rates and you will have to repay them after you start practicing as a nursing assistant.
You may contact your state nursing board which has special programs in place for aspiring nursing students who can't afford the cost of training.
Once the fee structure of the respective certified nurse assistant program is known, one can easily make out whether it is bearable or not. If it is not, then one always has alternatives of opting for free or cheap CNA programs.
The only thing about such classes is that such classes are taken by relatively less number of schools or community colleges or medical and health care facilities.
Students should search for the low cost classes in nearby facilities as well as on internet. The best part of certified nursing aide programs is that they can be taken in any of the various ways suitable for one's economical status and time schedules.
Cost Inclusion of Certified Nursing Aide Programs
CNA programs cover many factors which largely affect the fees structure.
Regional location of the course program
Quality of education
Accredited / not
Availability of educational and other resources during classes
Duration of the classes
Exam pattern
Qualification of the instructors
Recommendation for advanced education in the same
Placement provision / not
All these factors together influence the fees structure and thus, the fees structure may differ at different places, like high schools, community colleges, vocational and technical schools, nursing homes and hospitals.
Even if the cost seems feasible, it is always better to get the confirmation about all the desired facilities which must be provided during the certified nursing aide training program.
Essential course material
Standard course content
Properly managed classes
Organized lectures
Skilled instructors
Clinical utilities, etc.,
Those collectively make up a significant cost, but it is usually affordable.
1st Option – Low Cost Certified Nursing Aide Programs
Certain private high schools, vocational schools and community colleges offer inexpensive certified nurse assistant training courses for students. They are indeed advantageous for the students, but they must check the authenticity of the program before taking any decision regarding admission.
The program should be accredited and must offer good quality education given by state approved nurses. In short, it should have the state recognition and the certified nursing aide certification obtained should have reputation in nursing industry.
After all, the objective is to become a successful certified nursing assistant professional. Some facilities have conditions for the students such as they should work for that particular facility after certified nurse aide certification, as compensation. Some facilities render low cost classes and also allow the students in installments.
2nd Option – American Red Cross CNA Program
The American Red Cross society conducts CNA training programs in 36 major cities of the United States which are run by the local chapters.
Not all the classes run by Red Cross are cheap and the particular chapter designs, implements the programs and decides the costs related to it.
Some chapters offer free classes while others even offer free training if you are willing to participate in various welfare programs that are conducted by them. These may be health awareness programs, educational programs etc.;
If you volunteer for the programs the cost of your nursing assistant training is being taken care of by the society.
Red Cross is internationally renowned for the services they offer in the medical field and if you are lucky, you may find that the local chapter offers cheap or free nursing assistant programs.
3rd Option – CNA Online Classes
Because of the Internet revolution all information is available at our fingertips; certified nursing assistant training is also available online.
These online classes are cheap because they don't have to indulge in the routine costs of hiring trainers, conducting classrooms and provide books for studying.
All the classrooms conducted sessions are recorded in order to prepare online videos for students; it is a onetime cost that can be used for years unless a drastic change is made in the syllabus of nurse aide training; this doesn't seem remotely possible.
Same goes with the study material which is available on the Internet; these soft copies will last for ages without any wear and tear again reducing the cost which books require.
Apart from the clinical training hours the online classes are very cost effective and thus cost less as compared to the traditional classroom system; all this has become possible because of the computer-internet interface enabled by the study management system.
The best of free certified nursing assistant programs are undoubtedly offered online. It is the best and the most convenient way of taking such classes. Free classes can also be taken offline, but certain conditions have to be followed for it.
The institutions offering free training expect an agreement from the students to work for the same institution for a specified time span without pay.
Similarly, when any facility offers financial aid to a student for higher studies, then that student has to work for the same facility after completion of education. This kind of interaction is mutual and is beneficial to both the students as well as the institution.
4th Option – Economical Assistance for CNA Programs
There are options of taking certified nursing assistant classes with financial assistance in form of scholarships or sponsorship's.
Some institutions also offer grants to their worthy students for certified nursing aide education as well as higher education after CNA certification. If the respective facility does not have any provision for financial aid, then the students can directly contact the state employment services for the same.
For any of these financial services, the students are only expected to maintain their academic record at a significantly good level.
The state and federal governments also announce 'subsidized student education loans' on really low interest rates, at certain regular intervals. Students can make their respective CNA classes cheap by using these options.
5th Option – Free CNA Program
If you cannot pay for the cheap classes and cannot find financial aid you don't need to lose heart; many hospitals and medical facilities offer free training programs if you sign a contract of employment with them for a period of 6 to 12 months after obtaining your license.
You can reap the benefits of training in real medical setting and don't have to worry about a job.
But before you sign on the dotted line read the terms and conditions of the agreement carefully, understand the clauses and then proceed.
Some employers offer very low salaries to cover up for the cost incurred by your training, beware of such employers as there are others who are genuine about their conducts and clauses in the agreement.
Many high school students are enthusiastic about pursuing their career in health care field as a certified nursing assistant (CNA).
The cost of certified nursing assistant program is one of the primary questions that arise in one's mind while thinking about enrollment for such training program. Generally, the cost of certified nurse assistant classes is affordable, but it is variable from state to state.
At times, it can be quite expensive and students coming from low economical backgrounds find it difficult to get enrolled in such programs. Such a situation may create shortage of some good future health care professionals in the nursing industry, just because they are not able to afford the fees for the training program.
This can be overcome by opting for free or cheap CNA programs. This would also attract many more students towards the nursing education so as to become front liners in the health care and allied field.
Cheap CNA classes are a good option for those who face difficulty in finding free classes in their neighborhood and are not financially well to do to pay for some of the high cost training programs.
To make the certified nursing aide programs affordable, the students can opt for the options like low cost or cheap CNA programs, online CNA programs, scholarship or sponsorship programs or free programs. It makes certified nursing assistant education convenient and feasible.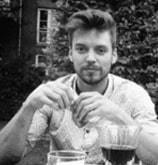 James Markham is a Blogger from Ohio USA. He is also a medical student of MBBS 2nd prof at Northeast Ohio Medical University. Read more about him