States in America are facing a severe shortage of healthcare staff. Government are taking steps to bring in more people so that there can be a balance between caretakers and the unwell.
To motivate its citizens in taking a nursing profession, states are allowing many institutions to conduct CNA training programs. North Carolina too offers nursing courses through schools, community colleges and private training institutes.
If you can sympathize with the aged and ill, have the intention to care for them, you must join North Carolina CNA classes.
Community colleges are on the forefront in offering CNA classes in North Carolina. There are numbers of such colleges that train students to work in the healthcare industry.
Students can easily afford to join the course, since the span and its cost are reasonable. Even the best college will not cost you more than $800, and you can complete the course in six to eight weeks.
Training schools cannot afford to run a hospital on their own where they can provide practical training to students. Therefore, before enrolling, you have to find out the quality of training, flexible schedules, and their link-ups with hospitals, and other healthcare settings.
The best thing about CNA classes in North Carolina is that you can still manage to afford it without paying a single dollar. Many nursing homes and hospitals in North Carolina can sponsor your training program.
In return, you just have to work with them for an agreed time period. In addition to nursing homes, you can also approach the Red Cross Society. This organization offers free classes if you qualify certain conditions.
How to Become a CNA in Charlotte North Carolina?
Every profession needs certain skills and qualities, which one can acquire through proper training. It is applicable with the nursing profession as well.
If you want to become a certified nursing assistant, you have to complete the training and get yourself certified in order to work in the medical industry. Here are few instructions you can follow to get certified in North Carolina.
First, join a training program approved by the North Carolina Department of Health and Human Services. All accredited training programs include classroom instructions, and compulsory clinical practices.
To acquire hands-on experience, colleges and institutes provide an opportunity to work under the supervision of registered nurses in an actual healthcare facility.
After finishing the course, apply for the National Nurse Aide Assessment Program examination. You have to mail your application to Pearson Vue, including the exam fee. Make the payment through money order, demand draft or cashier's check.
The Nurse Aide Competency Evaluation Service schedules the exam. It is in two parts – written and practical.
The theoretical test will contain 70 multiple-choice questions. You have two hours to complete the test.
Complete the practical test in thirty minutes by demonstrating five nursing skills asked by the instructor. The passing score for both the tests is 70 percent. If you achieve it, the North Carolina Nurse Aide Registry will certify you.
CNA Training Program in North Carolina
Private schools and community colleges offer CNA training in North Carolina. The course span and the tuition fee in each of these training settings are different.
Depending on where you are enrolling, you may take three to four months, or few weeks to complete the training. You can expect few dollars difference in the course fee.
Thomas Health Care institute is famous for offering training that is neither lengthy nor expensive. Find out by talking to the training coordinator of this institute.
Some training providers offer the course in $650. If you are enrolling for the day classes, you can finish the course in four weeks. If this is impossible for you, you can join the night classes that take more time by one or two weeks to complete it.
Some institutes in North Carolina will train you even if you are not a high school graduate. However, medical employers may ask you to complete the high school study to become employable.
Free or Low Cost CNA Classes in North Carolina
Black Mountain Center – Alzheimers
Contact Number: (828) 259-6700
Address: – 932, Old US 70 Highway, Black Mountain, North Carolina- 28711
Email Id: bmntc.info@dhhs.nc.gov
Official Website: bmcnc.org
Bladen County Hospital Snf.
Contact Number: (910) 862-5100
Address: – 501, Poplar Street Box – 398, Elizabethtown, North Carolina- 28337
Fax: (910) 862-1241
Blowing Rock Hospital Ltc.
Address: –P.O.Box No–148, Chestnut Dr,  Blowing Rock, North Carolina-28605
Contact Number: (828) 295-3136
Blue Ridge Health Care Center
Contact Number: (919) 781-4900
Address: –3830, Blue Ridge Road, Raleigh, North Carolina-27612
Fax: (919) 787-4217
Official Website: carevirginia.com
Britthaven, Havelock
Contact Number: (252) 444-4631
Address: – 110, Mccotter Boulevard, Havelock, North Carolina- 28532
Fax: (252) 444-3004
Britthaven, Henderson
Contact Number: (252) 492-7021
Address: – 1245, Park Avenue, Henderson, North Carolina- 27536
Fax: (252) 492-2985
Britthaven, Jacksonville
Contact Number: (910) 353-7222
Address: – 225, White Street, Jacksonville, North Carolina- 28546
Fax: (910) 353-4183, (910) 353-4316
Britthaven, Kernersville
Contact Number: (336) 996-4038
Address: – 728, Piney Grove Road, Kernersville, North Carolina- 27284
Fax: (336) 996-0644
Conover Nursing & Rehabilitation Center
Contact Number: (828) 695-8282
Address: – 920, 4th Street Southwest, Conover, North Carolina-28613 
Official Website: conovernursingandrehab.com
Convalescent Center, Halifax
Contact Number: 252-536-4817
Address: – 101, Caroline Avenue Box 432, Weldon, North Carolina- 27890
Convalescent Center, Lee Co
Contact Number: (919) 775-5404
Fax: (919) 774-9468
Address: –714, Westover Drive, PO-Box no-1436, Sanford, NC-27330 
Golden Years Nursing home
Contact Number: (910) 980-1271
Address: – 7348, North West Street, Falcon, North Carolina- 28342
Fax: (910) 980-1141
Grace Heights
Contact Number: (828) 580-7000
Address: – 109, Foothills Drive, Morganton, North Carolina- 28655
Fax: (828) 580-7009
Graybrier Nursing and Retirement Center
Contact Number: (336) 431-8888
Address: – 116, Lane Dr, Trinity, North Carolina- 27370
Fax: (336) 431-2536
Email Id: admiss@graybrier.net
Official Website: thegraybrier.com
Greenfield Place
Contact Number: (252) 830-9100
Address: – 2575, West 5th Street, Greenville, North Carolina- 27834
Fax: (252) 830-8901
Guardian Care, Ahoskie
Contact Number: 252.332.2126
Address: – 604, Stokes Street East, Ahoskie, North Carolina- 27910
Fax: (252) 332-7719
Lutheran Home, Hickory West
Contact Number: 828-322-6995
Address: – 1125, 10 Street Blvd Northwest, Hickory, North Carolina- 28601
Fax: 828-485-0070
Email Id: contactus@lutheranhomehickorywest.net
Official Website: crescentview.net
Lutheran Home, Winston-Salem
Contact Number: (336) 595-2166
Address: – 5350, Old Walkertown Road, Winston-Salem, North Carolina- 27105
Fax: (336) 595-2169
Lutheran Home, Trinity Oaks
Contact Number: 704-637-3784
Address: – 820, Klumac Road Box- 1310, Salisbury, North Carolina- 28144
Fax: 704-636-9464
Email Id: contactus@lutheranhomesalisbury.net
Official Website: lutheranhomesalisbury.net
Lutheran Home, Albemarle
Contact Number: 704-982-8191
Address: – 24724, Highway 52 South, Albemarle, North Carolina- 28001
Fax: 704-983-1118
Email Id: contactus@lutheranhomealbemarle.net
Official Website: lutheranhomealbemarle.net
Lutheran Nursing Home, Hickory Unit
Contact Number: (828) 328-2006
Address: – 1265, 21 Street Northeast, Hickory, North Carolina- 28601
Fax: (828) 327-0512
Madison Manor Nursing Center
Contact Number: (828) 252-3646
Address: –345, Manor Road, Mars Hill, NC-28754
Smithfield Manor Inc.
Contact Number: (919) 934-3171
Address: – 902, Berkshire Road, Smithfield, North Carolina- 27577
Fax: (919) 934-5960
Snug Harbor, Nelson Bay
Contact Number: 252-225-4411
Address: – P.O. Box No. – 150, Sealevel, North Carolina- 28577
Fax: 252.225.3931
Email Id: harborinfo@bizec.rr.com
Official Website: snugharboronnelsonbay.com
South Village
Contact Number: 252-442-4156
Address: – 2221, Raleigh Road, Rocky Mount, North Carolina- 27803
Fax: (252) 442-9683 
Southwood Nursing & Retirement
Contact Number: (910) 592-8165
Address: – 180, Southwood Drive Box-708, Clinton, NC- 28328
Fax: (910) 596-2253
Pringwood Care Center, Forsyth
Contact Number: (336) 767-2750
Address: – 5755, Shattalon Dr Box- 11907, Winston-Salem, North Carolina- 27105
CNA Certification Requirements in North Carolina
CNA certification requirements in North Carolina are no different from other states. It should start by enrolling and completing a state-approved CNA training program.
You are required to complete 75-hour for classroom training, and 100-hour for clinical. To complete this required training hours, it will take you two to six months depending on program you have opted for.
When total 175-hours of training is completed, you have to send an application form to the testing agency, Pearson Vue.
Along with the application, you need to submit fingerprint cards for a background check. Two passport size photos, driving license and social security number should be submitted as well.
When given a chance for the exam, you have to score minimum 70% percentage in written and practical test to get the certification.
You have many options for CNA classes in North Carolina. Most training institutes in North Carolina offer affordable training. There are some organizations and healthcare settings you can approach for free training as well. The state only expects you to complete 175-hours of training program for the nurse aide assessment exam.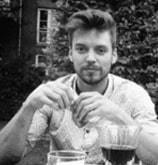 James Markham is a Blogger from Ohio USA. He is also a medical student of MBBS 2nd prof at Northeast Ohio Medical University. Read more about him