Sometimes, job can be boring for many reasons. First, when they do not offer you an opportunity to show your intellectual capacity. Second, you are trying to find ways in helping people to live healthy and longer. If any of these reasons are matching with yours, you must think about joining Idaho CNA classes. These classes will help you in becoming a certified nursing assistant and do what you are waiting for all these years. You will work together with doctors and nurses to help people in gaining faster recovery from their illnesses.
Whether you are changing your profession, or giving a try for the first time, you must know about the Idaho CNA classes first. The courses are usually designed for people interested in the nursing career. It will provide you the knowledge and skills you have to use in supporting the healthcare team and for assisting patients in the medical facilities.
Certified nursing assistants work to provide patients' details to doctors. They take down description about patients, monitor health progress in patients, and collect vital information that is necessary for the treatment. They also update the family members and relatives about the treatment and patients' progress. When the patient finishes the treatment and is about to leave the healthcare facility, nursing assistants explain them about the further follow-up procedures and the care patients should take while resting at home.
It is difficult to predict the success of the company or the profession you have chosen. Moreover, jobs are incapable of providing security or financial stability. However, nursing profession has overtaken and found an edge over other contemporary professions due to shortage of healthcare professionals in the medical industry. The healthcare industries have already started witnessing the deficit. More people are therefore joining the CNA course in order to find a safe and secured place for themselves. If you want to join the race, and grab a job you can think of retiring with, do not waste time and get yourself admitted in Idaho CNA Classes.
Free or Low Cost Nursing Assistant Classes in Idaho
| Name of the Nursing Home | Address | Phone No. | Fax No. | Website |
| --- | --- | --- | --- | --- |
| Bear Lake Memorial Hospital | 164 South 5th  Street,Montpelier, Idaho 83254 | (208) 847-1630 | – | http://www.blmhospital.com |
| Bingham Memorial Hospital | 98 Poplar Street  Blackfoot, Idaho 83221 | (208) 785-4100 | – | http://www.binghammemorial.org |
| Boundary Community Hospital | 6640 Kaniksu Street,Bonners Ferry, Idaho 83805 | (208)267-3141 | (208) 267-2202 | http://www.boundaryhospital.org |
| Kindred Nursing and Rehabilitation – Mountain Valley | 601 West Cameron Avenue, PO Box 689Kellogg, ID 83837-2004 | (208) 784-1283 | – | http://www.mountainvalleycare.com |
| Kindred Nursing and Rehabilitation – Nampa | 404 North Horton Street,Nampa, ID 83651-6541 | (208) 466-9292 | – | http://www.nampacarecenter.com |
| Nell J. Redfield Memorial Hospital | 150 North 200 West,Malad City, ID 83252 | (208) 766-2231 | – | http://www.oneidahospital.com |
| Owyhee Health and Rehabilitation Center | 108 West Owyhee, PO Box A,Homedale, ID 83628 | (208) 337-3168 | (208) 337-4892 | http://owyheehealthandrehab.com |
| Parke View Rehabilitation & Care Center | 2303 Parke Avenue, Burley, Idaho 83318 | (208) 677-3073 | – | http://parkeviewrehab.com |
| Kindred Nursing and Rehabilitation – Weiser | 331 East Park Street,Weiser, ID 83672-2053 | (208) 549-2416 | – | http://www.weisercarecenter.com |
| Ashton Living Center | 700 North 2nd Street,Ashton, ID 83420 | (208) 652-7461 | (208) 652-7595 | http://ashtonmemorial.com |
| Kindred Nursing and Rehabilitation – Aspen Park | 420 Rowe StreetMoscow, ID 83843-9319 | (208) 882-4576 | – | http://www.aspenparkhealthcare.com |
| Kindred Nursing and Rehabilitation – Caldwell | 210 Cleveland Boulevard,Caldwell, ID 83605-3622 | (208) 459-1522 | – | http://www.caldwellcare.com |
| River's Edge Rehabilitation and Living Center | 714 North Butte Avenue, Emmett, Idaho 83617 | (208) 365-4425 | – | http://www.riversedgerehab.com |
| LewistonVeterans Home | 821 21st AvenueLewiston, Idaho 83501 | (208) 750-3600 | – | http://www.veterans.idaho.gov |
| PocatelloVeterans Home | 1957 Alvin Ricken Drive,Pocatello, Idaho 83201 | (208) 235-7800 | – | http://www.veterans.idaho.gov |
| Karcher Estates | 1127 Caldwell Boulevard,Nampa, ID 83651 | (208) 465-4935 | – | http://www.karcherestates.com |
| Life Care Center of Post Falls | 460 North Garden Plaza Court, Post Falls, ID 83854 | (208) 777-0318 | (208) 777-0328 | http://lifecarecenterofpostfalls.com |
| Life Care Center of Sandpoint | 1125 North Division Street, Sandpoint, ID 83864 | (208) 265-9299 | (208) 265-9710 | http://lifecarecenterofsandpoint.com |
| Lincoln County Care Center | 511 East 4th Street,Shoshone, ID 83324 | (208) 969-9107 | – | http://www.lincolncountycarecenter.com |
| Lost Rivers Medical Center | 551 Highland Drive, Arco, ID 83213 | (208) 527-8206 | – | http://www.lostriversmedical.com |
| Pocatello Care and Rehabilitation Center | 527 Memorial Drive,Pocatello, Idaho83201 | (208) 478.3333 | – | http://pocatellocare.net |
You have many options to decide which course to join in. However, do not risk your money and time by enrolling in a training program your state does not recognize. Look for community colleges and vocational schools approved by the Idaho state. The course runs for two to four months. Some hospitals in Idaho also offer training programs if you want to work with them. However, certification achieved from such hospitals will have no importance outside your state.
How to become a CNA in Idaho
Certified nursing assistants are in direct contact with patients. They stay with the patients for more time than doctors, nurses and family members. Since the population of the ill and old admitted in hospitals is more than the people who can take care of them, the demand for nursing assistants has increased in recent years. If you want to take advantage of the growing demand, follow these steps to become a CNA in Idaho.
Enroll in any state-approved CNA training program that is suitable to you. Consider the course cost, its duration and the proximity before enrolling. You can find the course fee as low as $400. Find out the recent changes in the course fees and duration by the local nursing aide board.
Complete the training and apply for the exam. Prepare yourself for a written and practical test. Answer the multiple-choice questions, and demonstrate any five nursing skills in front of the instructors to clear the tests. The certification will depend on how you have scored in both the tests.
CNA training program in Idaho
CNA training programs in Idaho are held for 120 to 144 hours. You will find many colleges, universities, and vocational schools offering the training program. The course will cover all the basic topics compulsory as per the state's directives. The classroom topics will educate you in skills such as interpersonal, communication and nursing fundamentals. They will teach you how to control infection, take vitals reading, measure and record patients' height, weight, blood pressure, sugar level, etc. The course also consists practical sessions in any local healthcare facility. You will have to spend specified number of hours in order to gain work experience by working directly with patients.
CNA certification requirements in Idaho
Nursing assistants provide basic care to patients in hospitals, nursing homes, rehabilitation centers, and long-term care facilities. Their duties include changing beds and patients' dresses, feeding, giving bath, and assisting with toilet, etc. Before employment, the Health and Welfare Department of Idaho requires candidates to fulfill certain criteria.
First, candidates should take and complete the CNA training from any recognized schools, colleges, or institutes. Training takes six months time to complete. Once it is complete, students receive a course completion certificate.
The students are required to qualify for the exam after completing the training. They have to clear an evaluation test and then apply for the exam to the Idaho Health and Welfare Department. The Idaho state accepts the exam fees through debit and credit card payment. The students are given preference in choosing the venue and date of the exam. To obtain the certification, candidates have to clear the written and practical tests.
The Idaho CNA classes are a bit lengthy as compared to other states. However, the course cost is much cheaper, and one can take the course by investing a small amount of $400.
Additional Resources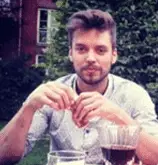 James Markham is a 24-year-old Blogger from Ohio USA. He is also a medical student of MBBS 2nd prof at Northeast Ohio Medical University. Read more about him