The health care and medical industry of Wyoming is currently experiencing a shortage of the entry level nursing professionals. They deal with the direct and elementary patient care to assist the doctors as well as senior registered nurses. To meet this demand, the medical and health care settings have a large number of vacant positions for the certified nursing assistants. In Wyoming, it is very important to have the state certification in order to work as a nursing professional at any level. That is why; the state offers many approved CNA training programs through various high schools, technical vocational academies, community colleges, nursing homes, hospitals, long-term care centers, independent programs and military academies too. There are online courses also which provide the same training as the offline or in-campus programs. The students should search through a wide options and then select the best approved program for the certification as nursing assistants.
CNA Training Requirements
Minimum 16 years of age
High school diploma or an equivalent GED
Criminal background check proof
Negative TB test proof
Latest immunization proof
Approved CNA Training in WY
Name Of School
Address
Phone No
Fax No
Official Website
Casper College – Casper
125 College Drive, Casper,WY 82601
(800) 442-2963, (307) 268-2100
–
http://www.caspercollege.edu
Central Wyoming College – Riverton
2660 Peck Avenue,
Riverton, WY 82501
(307) 855-2000,(800) 735-8418
–
http://www.cwc.edu
Laramie County Community College – Cheyenne
1400 East College Drive,
Cheyenne, Wyoming 82007
(307) 778-LCCC, (800) 522-2993
–
http://www.lccc.wy.edu
Northern Wyoming Community College District – Sheridan
 3059 Coffeen Avenue Sheridan, WY 82801
(800) 913-9139
–
http://www.sheridan.edu
Northwest College – Powell
231 West 6th Street,
Powell, Wyoming, 82435
(800) 560-4692
–
http://nwc.edu/
University of Wyoming – Laramie
1000 East University Avenue, Laramie, WY 82071
(307) 766-1121
–
http://www.uwyo.edu
Western Wyoming Community College – Rock Springs
2500 College Drive, Rock Springs, WY 82901
(307) 382-1600, (800) 226-1181
–
https://www.westernwyoming.edu
WWCC Outreach-Afton
247 North Washington
Box 1237,
Afton, WY 83110
(307) 886-3834
–
https://www.westernwyoming.edu/distance/star_valley
Climb Wyoming Casper Office
1001 West 31st Street,
Cheyenne, Wyoming 82001
(307) 778‑4126
(307) 778‑1867
http://www.climbwyoming.org
Poplar Living Center
4305 South Popular Casper, WY  82601
(307) 237-2561
–
http://poplarlivingcenter.com
Central High School
5500 Education Drive, Cheyenne, WY 82009
(307) 771-2680
(307) 771-2699
http://central.laramie1.org
Healthcare Provider Education Center
1013 Logan Avenue, Cheyenne, WY 82001
(307) 778-8861
–
http://www.hcpeducation.com
Fremont County BOCES-Dubois
320 West Main, 3rd Floor
Riverton, WY 82501
(307) 856-2028
(307) 856-4058
http://www.fcboces.org
Pioneer Manor/Campbell County Memorial Hospital
501 South Burma Avenue, Gillette, WY 82716
(307) 688-1000, (800) 247-5381
–
http://www.ccmh.net
Castle Rock Medical  Center
1400 Uinta Drive,
Green River WY 82935
(307) 872-4500
–
http://www.crhd.org
WWCC Outreach-Kemmerer
PO Box 423   Kemmerer, WY  83101
(307) 877-6958
(307) 828-9040
http://www.kemmereroutreach.com
Westward Heights Care Center
150 Caring Way,
Lander, WY 82520
(307) 332-5560
(307) 332-3690
http://www.westward-heights.com
WWCC Outreach-Mountain View
219 First Street
PO Box 130,
Mountain View, WY 82939
(307) 782-6401
(307) 782-7410
https://www.westernwyoming.edu
Weston County Health Services
1124 Washington Boulevard,
Newcastle WY 82701
(307) 746-4491
(307) 746-4579
http://www.wchs-wy.org
Powell Valley Hospital
777 Avenue H, Powell, WY 82435
(307) 754-2267
–
http://www.pvhc.org
Carbon Co Higher Education Center-Vocational Core
812 East Murray Street,
Rawlins, WY 82301
(307) 328-9274
–
http://www.cchec.org
Eastern Wyoming College
3200 West C Street Torrington, Wyoming 82240
(866) 327-8996, (307) 532-8200
–
http://ewc.wy.edu
Overview of CNA Training
CNAs are popularly known as the certified nurse aides and are regulated by the Wyoming Department of Health. The regulation as well as certification of the nursing assistants is looked after by the collective interference of state Board of Nursing and Health care and Licensing Surveys. The total duration of a typical approved CNA course program is 75 hours which fulfills the minimum hour requirement. This duration is split into a classroom instruction and a clinical skills session. The minimum period for the clinical session is of 16 hours. The classroom instruction takes place in the classrooms of the facility offering the classes and covers all the necessary theory part of nursing. The students learn and understand the technical aspects of nursing through lectures, group discussions and interactive sessions too.
They are provided with the course material by the facility. In the next session of clinical skills practice, the students acquire and develop the manual skills which are the daily tasks of a CNA. This session is conducted in a nearby living health care setting. Thus, along with the course instructors the nursing staff at the respective setting also guides and supervises the students. This is very beneficial for them at the time of state exam and job placement.
CNA Exam
After successful completion of the training program, the students have to go through the state approved exam for certified nurse aides. This exam is administered by the company named Pearson Vue. It involves 2 parts which are a written exam and a clinical skills competency test. The written test asks 70 multiple choice questions based on theory and the students have to score at least 70% in this test. The clinical skills test has any 5 randomly given manual tasks for the students to perform under the strict supervision of the course instructors and the nursing examiners. Both these tests evaluate the students on the basis of their competency level. They are tested for their nursing talent as well as the clinical protocols. Based on the performance shown, the students are evaluated by the examiners.
Once the students pass in the state exam for CNA, they obtain their certificate within a short time. They can also apply for the licensure. The certification and licensure are the proofs of the ability of the candidates to start the professional nursing practice at any health care. The certified nurse aides from other states can also work in the state of Wyoming by following the reciprocity procedure. It allows them to get their previous credentials and license transferred to this state.
Free CNA Training
There are many facilities that offer free classes for becoming certified nursing assistant. The students can attend the course programs free of cost, provided that they should be willing to work at the same facility immediately after the certification. This kind of mutual interaction between the students and the facility is of no harm; but is rather advantageous to both. The students obtain valuable education and certification for free; while the facility gets qualified and skilled professionals without having to pay them. The state also announces many scholarships, sponsorships and funding programs to provide financial assistance to the students who are worthy, but cannot afford to pay for the fees of the classes. They have to apply and get selected for such programs after which they become eligible to get the full or partial financial aid.
Free or low cost cna training in Wyoming
College Of America, Cheyenne, Wyoming
Contact Number: (307) 632-7048
Address: – 6101, Yellowstone Road, Cheyenne, Wyoming 82009
Official Website: collegeamerica.edu
CNA Training Center, Cheyenne
Address: –3100, Henderson Dr., Cheyenne, WY-82001
Contact Number: (307) 778-8861
West Park Hospital LTC., Cody
Contact Number: (307) 527-7501, (800) 654-9447
Address: – 707, Sheridan Avenue, Cody, Wyoming 82414
Email Id: jkaiser@wphcody.org 
Official Website: westparkhospital.org
Health Education Services- CNA Training Course
Address: – 40, Sunshine Dr., Lander, Wyoming-82520
Weston County Health Services
Contact Number: (307) 746-4491
Address: – 1124, Washington Boulevard, Newcastle, Wyoming 82701
Fax: (307) 746-4579
Official Website: wchs-wy.org
Wyoming Indian High School CNA School
Address: –320 West, Main Street, Pavillion, Wyoming-82523
Carbon County Higher Education Center
Contact Number: (307) 328-9274
Address: –812 East, Murray, Rawlins, Wyoming-82301
Fax: (307) 328-9273
Email Id: jelswood@cchec.org 
Official Website: cchec.org
Wind River High School Nurse Assistant Course, Riverton
Contact Number: (307) 856-6327
Address: – 1994, Cougar Dr., Riverton, Wyoming-82523
Central Wyoming College Nursing Assistant Course
Contact Number: (307) 855-2000
Address: – 2660, Peck Avenue, Riverton, Wyoming 82501
Fax: (800) 735-8418
Official Website: cwc.edu
Fremont County School District Outreach, Riverton
Contact Number: (307) 455-2625
Address: –320 West, Main Street, Riverton, WY-82501
Western Wyoming Community College
Contact Number: (307) 382-1713, (307) 382-1600
Address: – 2500, College Dr., Rock Springs, Wyoming 82901
Fax: (307) 382-1636 
Email Id: webmaster@wwcc.wy.edu 
Official Website: wwcc.wy.edu
Sage View Care Center
Contact Number: (307) 362-3780
Address: –1325, Sage Street, Rock Springs, Wyoming-82901
Valley View Health Care Center
Address: – 207 East, Holly Avenue, Saratoga, Wyoming 82331
Contact Number: (307) 326-8212
Fax: (307) 326-9611
Westview Health Care Center
Contact Number: (307) 672-9789
Address: – 1990 West, Loucks Street, Sheridan, WY 82801
Fax: (307) 673-1079
Westward Heights Care Center
Contact Number: (307) 332-5560
Address: – 150, Caring Way, Lander, WY 82520
Fax: (307) 332-3690
Email Id: administrator-lan@vhsmail.com 
Official Website: vetterhealthservices.com
Wind River Healthcare Rehabilitation
Contact Number: (307) 856-9471
Address: – 1002 Forest Drive Riverton, WY 82501
Fax: (307) 856-1665
Wyoming Medical Center Transitional Care Unit
Contact Number: (307) 577-2278, (307) 577-7201
Address: – 1233 E 23rd Street, Casper, WY 82601
Email Id: info@wyomingmedicalcenter.org
Official Website: wyomingmedicalcenter.org
Worland Healthcare Rehabilitation
Contact Number: (307) 347-4285
Address: – 1901, Howell Avenue, Worland, WY 82401
Fax: (307) 347-2154
Official Website: worlandhealthcarecenter.com
As the health care and allied industry is falling short of nursing professionals, it is clear that there are unending employment opportunities for young aspirants there. It is thus, a good option to get enrolled in some approved CNA training in Wyoming.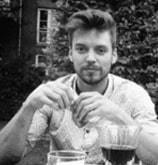 James Markham is a Blogger from Ohio USA. He is also a medical student of MBBS 2nd prof at Northeast Ohio Medical University. Read more about him