As the people and health care industry is in a great demand of nursing professionals, the state of Alaska serves to offer CNA classes in almost all the cities so as to provide care to as many people as possible. The training programs for certified nursing assistant in the state of Alaska prepare the students for a very successful professional career in the nursing industry. Such students can kick start their career as certified nursing assistants at various health care and allied health care settings like nursing homes, hospitals, convalescent homes, long term care facilities, elderly care centers, etc. Working professionally in such work places needs a high degree of nursing knowledge and skills. The students are desired to possess a strong zest of working as care takers for the disabled and they also need to be responsible. The tasks of a professional CNA are very much challenging and vital, as they are amongst the front line workers. Certified nursing aide is an entry level worker in nursing profession. It is a stepping stone towards becoming licensed nurse and registered nurse. That is why the nursing professionals are supposed to be very dedicated, sincere and skilled in their work.
Many high schools, community colleges, technical and practical centers, nursing care facilities, etc., offer the classes for becoming certified nursing assistants. The CNA training programs train the students in all the necessary aspects of nursing. They include technical as well as practical skills. At many places in the state, the AVTEC (Alaska Institute of Technology) has started CNA classes in partnership with the Providence Health System. The classes last for almost 8 weeks and the students attending full time classes have to be present for 6 hours per day. The course program comprises of both kinds of sessions – theoretical session is covered in classroom lectures; while the practical session is covered during clinical hands-on practice. Out of these 8 weeks, 4 weeks are allotted for technical part and remaining 4 weeks are allotted for clinical practice.
The clinical sessions are conducted in properly assisted living facilities and the students are mandated to practice there for 6 hours a day. Here they get to learn the real job responsibilities under the guidance and supervision of RN instructors. This outline is designed in such a way that the students get thorough knowledge of nursing and they also get used to the clinical tasks which they have to perform later during their professional practice.
The students attending Alaska CNA training also build time management and organizational skills during their course work. This is the unique advantage of the training for certified nursing assistant in Alaska. They are also given an additional training of basic life support skills. All this training facilitates passing in the exam and getting the certification as well as license after that. It also helps getting better job opportunities and become skilled nursing aides in future.
American Red Cross Society
Nursing Homes in Alaska that Offers CNA Program for Free
| Nursing Home | Address | Contact No. | Fax No. | Website |
| --- | --- | --- | --- | --- |
| Prestige Care & Rehabilitation Center of Anchorage | 9100 Centennial Circle, Anchorage, AK 99504 | (907) 333-8100 | (907) 338-6789 | http://www.prestigecare.com/ |
| Sitka Community Hospital | 209 Moller Avenue,   Sitka, Alaska 99835 | (907) 747-3241 | (907) 747-1760 | http://www.sitkahospital.org/ |
| Wildflower Court | 2000 Salmon Creek Lane,   Juneau, Alaska 99801 | (907) 463-8700 | (907) 463-8743 | http://www.wildflowercourt.org/ |
| Cordova Community Medical Center | P.O. Box 160,   Cordova, Alaska 99574 | (907) 424-8000 | (907) 424-8116 | http://www.cdvcmc.com/ |
| PeaceHealth Ketchikan Medical Center | 3100 Tongass Avenue   Ketchikan, Alaska 99901 | (907) 225-5171 | – | https://www.peacehealth.org |
| Petersburg Medical Center Ltc | P.O. Box 589,   Petersburg, Alaska 99833 | (907) 772-4291 | – | http://www.pmc-health.com/ |
Sitka Community Hospital Ltc.
Address: –209, Moller Avenue, Sitka, Alaska- 99835
Contact Number: (907)747-3241
Fax: (907) 747-1760
Email id: angelam@sitkahospital.org
Nursing Homes Alaska
Address: –14, Other Communities, Alaska
Denali Center
Address: –1510, 19th Avenue, Fairbanks, Alaska- 99701
Contact Number: (907) 458-5100
Fax: (907) 458-5151
Heritage Place
Address: – 232, Rockwell Avenue, Soldotna, Alaska- 99669
Contact Number: (907) 262-2545
Fax: (907) 260-4590
Mary Conrad Center
Contact Number: (907) 333-8100
Address: –9100, Centennial Drive, Anchorage, Alaska- 99504
Fax: (907) 338-6789
Wrangell Medical Center Ltc.
Address: – P.O. Box- 1081, Wrangell, Alaska- 99929
Contact Number: (907) 874-7000
Fax: (907) 874-7122
Email id: nrea@wmcmail.org 
Petersburg Medical Center Ltc.
Contact Number: (907) 772-4291
Address: – P.O. Box No. – 589, Petersburg, Alaska- 99833
Fax: (907) 772-3085
Wildflower Court
Address: – 2000, Salmon Creek Lane, Juneau, Alaska- 99801
Contact Number: (907) 463-8700
Fax: (907) 463-8743
Official Website: wildflowercourt.org 
Quyanna Care Center
Contact Number: (907) 443-3331
Address: – P.O. Box No. -966   Nome, Alaska- 99762 
Cordova Community Medical Center Ltc.
Address: – P.O. Box- 160, Cordova, Alaska- 99574
Contact Number: (907) 424-8000
Fax: (907) 424-8116
Official Website: cdvcmc.com
Ketchikan General Hospital Ltc.
Address: – 3100, Tongass Avenue, Ketchikan, Alaska- 99901
Contact Number: (888) 786-2513 
South Peninsula Hospital Ltc.
Address: – 4300, Bartlett Street, Homer, Alaska- 99603
Contact Number: (907) 235-0231
URL Link: sphosp.com
CNA Training Pre-requisites in Alaska
The state of Alaska has quite different CNA requirements as compared to other states. The students must have passed the high school diploma or an equivalent GED (general educational development) test. They are mandated to produce the proofs of the same. The potential candidates are then desired to have a meeting with the training co-coordinator for an interview. Those who clear the interview are enrolled in the course and then they can appear for the exam after completion of the course. They also have to attend the mandatory orientation session before the enrollment. They get the certification and license for the same once the desired procedure is completed. The certified nursing aides are then registered on the CNA license registry of Alaska.
Topics Covered in CNA Programs in Alaska
Basic science
Human body mechanics
Anatomy and physiology
Basic patient care
Patients' rights
Infection control
Personal care skills
Communication skills
While the students learn this course content, they also get to acquire and develop interpersonal communication skills as well as time management skills. According to the federal law of Alaska, it is mandatory for nurse aides to perform the following tasks skillfully –
Reading, writing and speaking in English
Patient care and basic hygiene
Feeding and grooming of patients
Interpersonal communication between patients and doctors
Infection control
Recording of vital signs
Documentation of patients' status
Keeping track of physical, mental and developmental characteristics of patients
Safe transfer and repositioning
Taking care of basic nutrition
Maintaining healthy environment
Emergency procedures, whenever required
Such training and testing programs for CNAs and home health aides may be conducted by the Alaska employing agency, provided that they should meet the standards set by the Center for Medicare and Medicaid.
To become a certified nursing assistant in Alaska, one has to fulfill the pre-requisites of the CNA training in Alaska and then get enrolled in the classes. After completion of classes, they have to appear for the state approved exam which leads to certification and licensing.
Additional Resources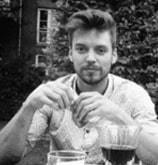 James Markham is a Blogger from Ohio USA. He is also a medical student of MBBS 2nd prof at Northeast Ohio Medical University. Read more about him