Becoming a certified nursing assistant (CNA) requires proper knowledge. You must obtain the best training available, thereby choosing the best community college in your area.
They will provide you the basic knowledge of nursing in order to receive the state license for which you need to appear for the examination conducted by the state health council.
Most of the programs are relatively short in duration. You are able to complete them and start working in a fairly short period of time. They comprise of 120 to 140 hours of classroom lectures and it usually takes 6-12 weeks.
The program includes a number of different topics such as nursing skills, proper body metabolism, etc. Those topics are taught either by Registered Nurses (RNs) or Licensed Practical Nurses (LPNs). You will learn a lot of different skills and gain a lot of knowledge during the course. There is also a required minimum of 75 hours of clinical training, which is also known as Clinical Externship.
Educational Requirements – Everyone Must Follow
There are certain requirements if one wants to get admission to the CNA classes. An approved class demands more specific requirements. They may vary from state to state, but the general requirements are
Age: One must be at least 17 years old while getting enrolled in classes; some states also allow 16 years old students to get admission to the classes
Educational qualification: Minimum qualification requirement is a high school diploma or an equivalent GED (general educational development) test passing proof; some states also allow the students of 9th grade to get enrolled in the classes
English proficiency: One must be fluent in English; while reading, writing, and speaking
Clean criminal background: One must have no criminal wrongdoings
Immunization proof: One must produce the latest immunization proof
Overview
The program can last anywhere from 3 weeks to 3 months. The duration can differ according to the respective state's requirements which are set by the board of nursing.
Usually, the total duration is split into 2 sections viz. technical classroom instruction and clinical practice session. Some even include a short laboratory practice session along with these two.
Class Room Sessions
The classroom instruction period comprises of:
In-class lectures
Group discussions
Interactive sessions, etc.
The facility that offers the classes provides the course material for studying. Here, the students get to learn and understand all the technical aspects of nursing.
Theory syllable includes topics like:
Basic science and health science
Basic patient care
Hygiene
Human anatomy
Physiology
Human body mechanism
Ethics of nursing
Emergency services
Infection control, etc.
Practical Sessions
During practical or clinical hands-on practice, the students get acquainted with:
The clinical tasks
Real patients
Basic clinical responsibilities
Clinical environments
Communication skills
Reporting skills
Taking vital signs, etc.
Here, they also acquire and develop all the essential skills that are necessary for working as a certified nurse aide in clinical settings. They learn to communicate between the patients and doctors; and also between patients, their families and senior nurses.
Clinical hands-on practice gives the students an experience of:
Patient care
Personal hygiene
Infection control
Simple dressing
Room preparation
Bathing and grooming
Health chart preparation
Raking vital signs
Reporting, etc.
Type of Classes
One more factor influencing the duration and content of the course is the type of classes one is opting for.
They can be available in:
Paid or free form
Online or in-campus form
Short-term or long-term form
Full time or part-time form
Online is a Great Option to Enroll
Generally, online programs combine web-based classroom instruction sessions with on-site clinical work experience.
This kind of course work helps the students best prepare themselves equally for the technical and practical certified nurse assistant exam of the state.
Such classes make use of advanced internet-based devices for communication, like:
Emailing
Interactive sessions
Virtual classroom instructions
Video conferencing
Group discussion boards, etc.
The theoretical part can be completed entirely online, but the clinical; part has to be a mix of online plus in-person teaching sessions.
This is so because the clinical session involves a few long hour shifts per week and the students have to practice their work under the guidance and supervision of a senior licensed nurse at any local health care agency. The syllable for both technical and practical is the same as that for the offline courses.
The state-approved exam is also conducted in 2 parts multiple choice questions on the technical part and manual skills test on a clinical part.
Both the tests are required to pass separately by the students in order to get the certified nurse assistant certification and become eligible for the license.
Advantages
You can study at the location as per your choice; at home or even at your workplace, if possible.
The course can be completed alongside your job. You do not have to quit your job and pursue it.
The fees for a full-time course are quite high. This is one of the reasons why many aspiring candidates want to opt for online courses.
Many candidates do not have the time to undergo full-time, therefore a distance learning program is the best option for them.
Disadvantages
The candidates pursuing online courses would lack direct interaction with the trainers
They will also not be able to share their ideas with others in the class on a regular basis
Many online programs may not have provision for practical classes in their clinics; hands-on experience in their field is very important
You may get less experience to handle the clinical equipment, patients, and procedures as compared to live classroom lectures
Tips to Finding Hospital that Offers CNA Training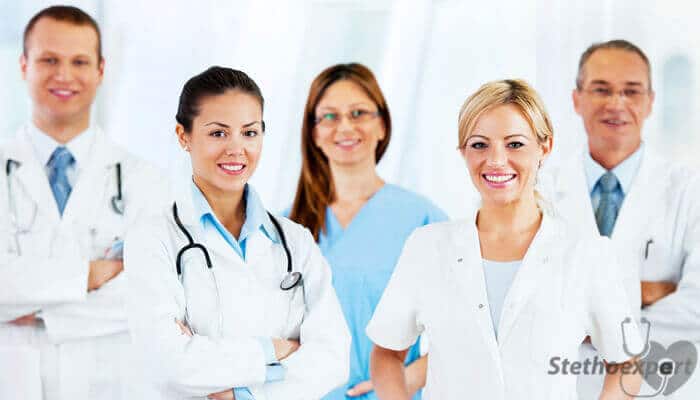 No matter which state or city you reside in, you have to take the training to be a CNA. This will provide you with all the basic knowledge of the job you will be doing.
There are varieties of institutes offered for nursing professionals in the state. To help their clients in receiving the best of personal and nursing care, many hospitals statewide offer CNA tutelage.
Hospitals are in need of nursing assistants as they cater to more numbers of patients than other medical facilities.
To meet the demand, they offer CNA coaching to candidates who can return the favor bestowed to them by accepting to work for a period according to the work contract.
However, finding a hospital is not easy since there are a handful of such institutes that offer quality teaching and guidance.
If you cannot meet the expenses, the only way to achieve your goal is by looking for those facilities that offer free CNA classes.
Though it is easy to find such programs in long-term care and daycare centers, the guidance you will receive in hospitals will be the right place to test your efforts, energy, and attention.
So, if you want to test yourself and are ready to take challenges nursing assistants in hospitals have to face, these tips will help you in finding hospitals offering CNA coaching.
Flip through the pages of telephone directories. Open White Pages and Yellow Pages to locate contact numbers and addresses of local hospitals. Circle those names that are within commutable distances. The time consumed to reach and come back should not be more than two hours. Call them and ask if they offer CNA coaching. You will have to call a number of hospitals to locate the one you are looking for. However, with every call you make, try to get their suggestions and names of hospitals.
Make calls to community colleges and speak with the coordinator. In most states, hospitals and community colleges have a tie-up with each other. Students are taken to such hospitals where they are trained under the guidance of registered nurses. This is a mutual benefit where both are equally awarded. Colleges get an actual platform to train their students, and hospitals get trained nursing assistants. Hence, the coordinator would know such hospitals that offer coaching classes to students. Request names, contact numbers of those places and follow up with them.
A more confirmed place where you could get the details in the local nursing board. Since they have a list of the educational centers and healthcare facilities related to the coaching program, getting information will be easy. Contact hospitals from the provided list and find out the requirements. Some hospitals that you would be contacting may be offering this opportunity once a year. If the time of contact is not right, you can still request them to provide info about CNA classes offered by other places.
When the social network comes handy in searching for a job, you can as well use it in locating the coaching facility with hospitals. Call nurses and CNAs in your contact and request information on your need. Being in the field, they can help you and provide the correct knowledge. They may even get back to you after some time as and when they come to know about that.
Many times, information spreads faster through mouth-to-mouth publicity. Ask anyone of your friends and request him/her to get through their friends about hospitals offering CNA programs. Quite likely, a relative of your friend's friend may be working in a hospital that helps students in obtaining a job as well. If that is so, you will hit a jackpot. When so many people are involved in locating one particular thing, very soon you will have what you were looking for.
The shortage of nursing assistants makes hospitals to publish advertisements in the local newspapers. They are even ready to offer lessons just to overcome staffing problems. However, time is crucial in grabbing such an opportunity. When there is a sudden surge of patients in hospitals due to an epidemic, hospitals take any steps in finding additional nursing assistants to handle the situation.
Tutelage in hospitals is always a win-win situation. On one hand, you are going through it, and on the other hand, you are simultaneously applying the skills that you are learning.
What else one could need to enhance his/her skill. Above all, a job is sure which will be waiting for you at the end of the course.
The local facilities at the American Red Cross Chapters also offer CNA programs. Every state has its own nurse aide registry and it regulates all the aspects of nursing within the respective state.
The nurse aide registry and nursing board of every state serve to monitor and regulate the by the states.
Many of them are approved or accredited which gives them recognition in the state. It is always beneficial to enroll in an approved program for a certified nurse aide.
The Module Covers:
Lifespan Age-specific care
Care delivery at the safe patient
Infection controlling principles and practices
Body mechanics and mobility skills
Skills at communication
Daily activities assisting
Nutrition and dietary care
Nurse assistant care and common health problems
In skills labs, students practice taking vital signs of the patients, assisting with patient mobility, and patient hygiene skills.
The clinical experience allows students to work with patients on nursing units. Good bedside manners are extremely important in this job.
You can choose the class timing according to your own convenience. The classes are available in the morning as well as evening and even on weekends too.
This is the most prominent advantage, So the person who is occupied with other responsibilities can choose the classes accordingly.
Nursing homes or long term care facilities are preferred for people who want to take up this career path, as these places offer free classes and work for the same nursing homes for certain specific periods of time after the certification degree.
The Red Cross Society also offers nursing assistant courses. This is also a popular institute and can obtain at a low or even free of cost. Another advantage of getting certified and trained by the Red Cross is that this is recognized all over the country.
This organization is well known in the medical field and this would be an added advantage in your career and prove to be advantageous over other applicants in the long run.
Examination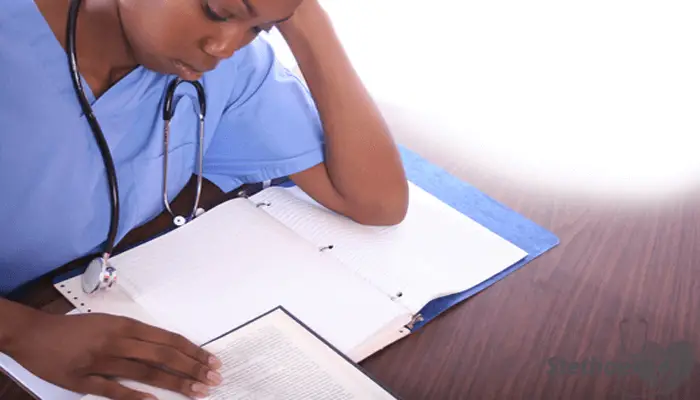 Once the students accomplish their program, they have to appear for and pass in the state exam for certification as a nursing assistant.
Some states follow the NNAAP (National Nurse Aide Assessment Program) exam; while some do not. Whatever may be the system, the format is generally similar.
There are 2 sections – a technical paper involving multiple-choice questions or an oral test; and a practical test involving 5-7 randomly given clinical tasks to perform accurately.
Both these tests are completely under supervision and passing in them proves a good competency level.
The evaluation by the examiners decides the results and the positive result takes the candidate towards certification.
Once certified, the candidates become eligible to apply for the CNA license.
The CNA registry of each state maintains a record of all the certified nursing professionals. It includes their addresses and working status. This information helps employers within the respective state to search for their prospective employees.
One must keep in mind that choosing an accredited or approved program is equivalent to choosing the best program. It has many additional advantages. One more important thing is that one must choose to take the classes and give an exam in the same in which one is planning to practice nursing.
Before you enroll for this CNA course, you should find out the prerequisites laid down by the State Department of Health.
This is because although most of the things may be the same, some terms and conditions may vary from one to another; the duration of the classes may also vary.
Home Health Aide Training – Is It Right for You?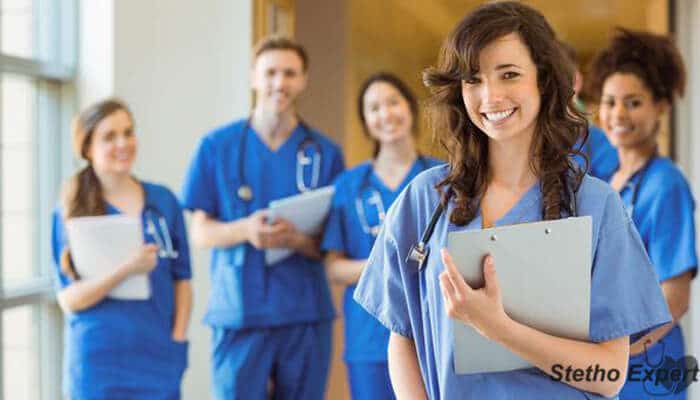 Selecting the right nursing assistant program is not an easy task.
Given the demand for nursing assistants in the U.S., many institutes, schools, colleges, and other technical institutes are offering CNA courses. Most of them may have approval from the local nursing board.
However, that does not guarantee their efficiency in teaching you. Therefore, it is necessary to think whether the home health aid program you are enrolling in is right for you or not.
Whenever we try any new thing, it is important to know if that particular thing is worth the money or time, we are spending on it. And how would we know, by doing research and finding out what we need?
Similarly, you must lookout for a program that will help you in passing the certification exam. Without passing and receiving the certification, you are not eligible for employment purposes.
You need to find such institutes that are capable of delivering good results. You should also check the records to see what passing percentage they hold.
Before looking for a program, you must know why it is important for you. It is the first step to mark the beginning of a career that has so much to offer. As soon as you join the course, you are reserving a seat for you in the healthcare industry. To get yourself prepared for the job, you need to complete it and pass the exam.
The right program is that which follows the state's rules for selecting, teaching, and evaluating students. Not all the rules will be the same with all the states. There are slight deviations in it depending on the state. While enrolling, you must get the method of education.
As per the state rules, classroom and practical sessions are compulsory to help students in getting technical as well as practical knowledge.
There are many things to check and know about. You must speak to the counselor and request him/her for a facility tour. While walking around, you can put questions regarding education methods. You must know the type of classroom sessions they provide to students. Enquire about your instructors.
Are they experienced?
How long they have been teaching, and have they worked as a nursing assistant anytime before?
These types of questions would surprise and satisfy the counselor. He/she will also know how serious you are.
The classroom session is important to understand the medical industry. Many topics would be covered during the teaching sessions in the classroom. Ideally, the instructor or lecturer must be someone who has worked or is working as a registered nurse.
Since they have knowledge of both the world – technical and practical, a good education is possible.
They should provide your knowledge on:
Anatomy
Medical terminology
Basic nursing concepts
Psychology, nutrition
Controlling infection, etc.
Proper documentation is also significant in the job. Instruction in recording and maintaining patients' medical history is equally important. Since your role is to provide direct care to patients, you must know how to do it.
For example:
Nursing assistants have to take vitals
Monitor patients' conditions
Perform CPR
Lift and carry patients
Assist in bathing
Toileting, etc.
The job also involves physical activities. It may seem easy to give a bath to a patient, but the real challenge is when you are asked to perform the job. If you have acquired the right clinical training, you will find it easy to do the job.
The right program will increase your chances of passing the certification exam as well as performing the clinical tasks with ease.
It will make it possible for you to grab the job opportunities faster than others will. When you add the CNA certification in your resume, you will not have to wait for long in getting the job. In fact, you may get a call from medical employers even before you complete your education.
In short, the program should make you professional to handle all the nursing challenges efficiently. Your knowledge in recognizing peoples' psychology relating to their ailments will increase.
Further, you will be able to provide mental and emotional support to patients, recording and maintaining medical documents will be easy for you, and you can work confidently with medical equipment, which is mostly sharp objects.
In short, the right training will help you in achieving success in becoming a CNA and make an entry in the medical field. It will provide support to your career that has lots of potentials.