Here are many people who have lost their jobs or see no growth prospects in the near future due to the economic down times.
Some people are in jobs that are not giving them any satisfaction but are continuing with it to keep the bread and butter rolling in.
In such a situation you can look towards a profession which can give you a sustainable income and satisfaction of serving those in need.
The healthcare industry has opened the door for you with an easy to get into job of certified nursing assistant. You can get started by enrolling in one of the CNA nursing schools in Idaho if you are a resident of this state.
Nursing assistant is an entry level job in the medical field; while the doctors and nurses focus on the core medical needs of the patients, you can assist them by serving patients in non-medical activities like bathing, feeding, changing clothes, patient transfers etc.
Many CNA classes in Idaho offer the basic training required by nurse aides to perform their duties as per expectations. The demand for nurse aides is very high and you can make a fruitful career by enrolling in one of the training programs in the state.
Becoming a Nurse Aide in Idaho
The health and welfare department of Idaho is the responsible authority to recognize the training programs in the state and regulate the norms for the state certification exam.
You must be of the age of 18 years with a high school diploma or equivalent degree to be able to enroll in a recognized training program.
On completion of the program you must pass the certification exam which has a theory and a practical paper; you must pass both these papers to get certified.
The cost of training will vary from $400 to $2,000 depending on the institute you select for training. The costlier programs will include all the charges including the study material, practice equipment's etc.
Some institutes also include the certification examination fee which is around $120. You can contact the health department to check for recognized community colleges or vocational institutes which provide free CNA classes.
Some hospital facilities also offer free training and you will have to research for such programs in your neighborhood.
After you complete training at one of these classes you have to fulfill other requirements for CNA certification in Idaho.
You must submit two id proofs, two passport size photographs and two fingerprint cards for background check with an immunization report that you are not suffering from TB or any other communicable diseases.
Once you fulfill these requirements the state health department will notify you that you can appear for the certification exam.
How Long Does It Take To Become a CNA in Idaho?
Nurse aide programs are offered at community colleges, technical training institutes, hospitals, nursing homes and other medical facilities.
In Idaho the mandatory training hours are set to be 120 hours with 80 hours of classroom study and 40 hours of clinical training in laboratory or clinical setting.
Apart from the statutory requirements some CNA nursing schools in Idaho require you to pass an entrance exam to join their programs.
The course contents are set as per the directives given by the health department; the classroom study consists of communication skills, medical terminology, nursing fundamentals, resident rights etc while the clinical training consists of infection control, taking vital signs, personal care etc.
All these topics are necessary to make students understand the role of nurse aides and to pass the state certification exam.
In most training programs you have to get a cardiopulmonary restoration (CPR) certificate if you don't already have one. Other training given includes first aid treatment and responsiveness in emergency or critical situations.
Idaho has the reciprocity clause in place and if you have CNA certification from another state you can apply for transfer of license with the health and welfare department.
Idaho is one of the few states that do not charge any fee for transfer of license or for certificate renewal.
How Much Does a CNA Make in Idaho?
At least 8,000 nursing assistants have reportedly worked in various hospitals, nursing homes and other healthcare settings in Idaho in 2011 and the demand will keep on growing at least for the next ten years, so you will have many career opportunities as a certified nursing assistant.
As far as salary is concerned you can start earning from $16,000 a year and with expertise and experience you can expect to earn around $30,000.
The average salary of CNAs in Idaho is $26,000 which is just about the same as the median for the country.
If you take up specialization in psychiatric or pediatric care you will have chances of earning a better salary than that of an average nursing assistant.
If you have higher aims you can take up professional qualification, become a RN and have a rewarding nursing career.
CNA nursing schools in Idaho offer the training required to obtain skills of a certified nursing assistant and give you employment opportunities in the healthcare profession.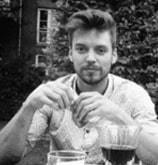 James Markham is a Blogger from Ohio USA. He is also a medical student of MBBS 2nd prof at Northeast Ohio Medical University. Read more about him