To start a career in the nursing industry in Alaska, the first step is to select one of the programs recognized by the Alaska Division of Corporations & Board of Nursing. You will be required to be at least 18 & must be a high school diploma holder, GED holder or ABLE test passed to apply for a recognized certified nursing assistant course in Alaska.
Besides this, your medical test & criminal background checks will also be conducted.
The overall cost for this course is around $1500-$2000.
This course in Alaska includes 140 hours of training, out of which classroom study & practical clinical experiences generally constitute a minimum of 60 hours & 80 hours respectively.
This is the basic requirement by the state that must be fulfilled in order to become a licensed CNA or Nurse Aide.
This course will include learning about nursing ethics, facets involving patient care, CPR certification, medical terminology, and other nursing related concepts. It will also involve building organizational & time management skills.
Required Skills for CNA Courses in Alaska
In addition to the requirements for the CNA courses, the applicants should possess strong interpersonal skills.
This will help them to interact well with doctors, nurses & patients. They should also have good writing skills in order to make a note of the status of patients.
The applicants should be highly active & must be able to provide a consistently good performance.
American Red Cross Society
American Red Cross of Alaska
Address – 235 East 8th Avenue, Suite 200, Anchorage, AK 99501
Contact Number- 907-646-5400
Website – http://www.redcross.org/ak/anchorage
Nursing Homes in Alaska that Offers CNA Courses for Free or Low Cost
| Nursing Home | Address | Contact No. | Fax No. | Website |
| --- | --- | --- | --- | --- |
| Prestige Care & Rehabilitation Center of Anchorage | 9100 Centennial Circle, Anchorage, AK 99504 | (907) 333-8100 | (907) 338-6789 | http://www.prestigecare.com/ |
| Sitka Community Hospital | 209 Moller Avenue,   Sitka, Alaska 99835 | (907) 747-3241 | (907) 747-1760 | http://www.sitkahospital.org/ |
| Wildflower Court | 2000 Salmon Creek Lane,   Juneau, Alaska 99801 | (907) 463-8700 | (907) 463-8743 | http://www.wildflowercourt.org/ |
| Cordova Community Medical Center | P.O. Box 160,   Cordova, Alaska 99574 | (907) 424-8000 | (907) 424-8116 | http://www.cdvcmc.com/ |
| PeaceHealth Ketchikan Medical Center | 3100 Tongass Avenue   Ketchikan, Alaska 99901 | (907) 225-5171 | – | https://www.peacehealth.org |
| Petersburg Medical Center Ltc | P.O. Box 589,   Petersburg, Alaska 99833 | (907) 772-4291 | – | http://www.pmc-health.com/ |
Procedure for Applying for State Certification Exam
Once you complete your CNA course from Alaska, you can then apply for Alaska State Nurse Assistant Competency Examination. Pearson VUE administers this exam.
This exam consists of a written test and clinical skills evaluation test. Written test consists of 70 multiple choice questions, meant to test conceptual nursing understanding.
Duration of this test is 2 hours.
This test can be taken in viva form too, for which you must request it in the examination application form.
Candidates are required to perform any 5 skills during the skills test, wherein a proctor randomly selects and assigns these skills to the candidates.
Performance in each skill is evaluated. Make sure you do well in each skill, as failing in even a single skill test will require you to take skills test once again. As soon as you successfully pass the exam, you will get registered under Nursing Assistant Registry in Alaska.
After achieving this registration, it will become possible for you to practice as a registered nursing assistant in care center, hospitals, clinic or any other section that provides nursing facilities.
Renewing a CNA license after every 2 years is necessary to continue working as a Certified Nursing Assistant in the state.
To get approved for renewal, you will need to prove that you have worked for at least 160 hours as a Certified Nurse Aide in any recognized facility over the last 2 years in Alaska State. In addition, 12 hours of ongoing education is needed in the first two years and after that, 12 hours of proceeding education per year are required.
Alaska CNA Reciprocity
An out-of-state candidate planning to shift to Alaska for employment will require contacting Alaska Nurse Aide Registry for interstate endorsement application form.
Following requirements must be fulfilled:
Valid certificate from home state
Good reputation in the state
Must have completed a state-approved nurse aide course including at least 60 hours of classroom training and at least 80 hours of clinical exercises
Must have passed state certification (competency evaluation) exam
Clean criminal record
Once you submit the form along with the needed documents (if any), they will verify it and thereafter notify you about your transfer status. If all the requirements are met, you will get a CNA license in Alaska for employment.
CNA Salary in Alaska
Once you are CNA certified, you will hardly face any problem in getting a good job as there are ample of opportunities available & still coming up in the Nursing sector in Alaska.
You will get the chance to work in the rapidly growing professional environment within the clinics, hospitals, rehab centers & other institutions that provide nursing aide services in the State of Alaska.
In Alaska, the starting salary is much higher than the average ones due to its demographics. The usual salary is around $31,000-$32,000.
These wages may increase significantly with experience & additional certifications. In addition to this, it has been estimated that Alaska is expected to see a growth of around 36% in this position over the next few years.
Thus there is a very high scope for all the aspirants in making a lifelong & gratifying career in the nursing industry.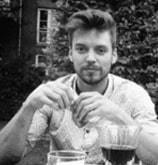 James Markham is a Blogger from Ohio USA. He is also a medical student of MBBS 2nd prof at Northeast Ohio Medical University. Read more about him