Almost every nurse will say that good equipment makes a good job. While doctors can rely on plenty of technological advances to ease their duties, nurses have limited options at their disposal – which is why shoe manufacturers stepped up to the challenge by designing footwear specifically for this profession.
Dansko nursing shoes are the first choice for many nurses, thanks to their unique design that provides great comfort and support even after hours of wearing them at work.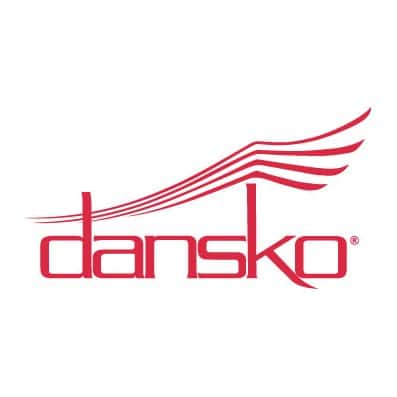 History of Dansko Shoes
Dansko is a European company that was founded in 1990 by the husband and wife team, Peter Kjellerup & Mandy Cabot. Their idea was to create shoes with high-quality materials, timeless design, and comfort for the long term.
The Danskos were so successful that they've stayed on top of the popularity charts ever since. Currently, there are four different types of nursing shoes designed by Dansko – two casual models and two dressy ones.
Here are 10 reasons why nurses love Dansko shoes:
1. Durable material – Every nurse knows the value of a good pair of shoes that can withstand daily use, and choose them over other products that easily get scuffed or worn down. Dansko shoes are made from high-quality leather that reinforces their structure and allows you to walk comfortably for years at work, as well as outdoors. The only exception is if you're clumsy enough to step on an object pointy enough to pierce your shoe (but try to avoid such situations as much as possible).
2. Shock absorbent – One of the biggest complaints about traditional footwear is how much strain it puts on your feet when you have to stand in one spot for a long period of time. This is why Dansko shoes have an exclusive shock-absorbing sole that cushions your step, and makes walking more comfortable no matter how hard the surface is.
3. Great arch support – Because nurses spend most of their day standing up straight, they deserve proper equipment that prevents them from getting tired or developing back problems later in life. Dansko shoes' footbeds offer exceptional arch support and create a secure shoe-floor connection to make sure your feet don't tire out easily while wearing them at work.
4. Easy to clean – Every nurse knows how easy it is for footwear to get dirty, especially if they work in a hospital environment or go out of their way to help patients. This is why nurses appreciate Dansko shoes' special rubber soles that are easy to wipe off and leave them looking like new after every shift ends.
5. Non-slip outsoles – This is especially important if you work in a hospital environment where you're required to walk around heavily trafficked places like hallways, ER rooms, and operating rooms. Dansko's slip-resistant outsoles (and overall soles) will help you avoid slippery surfaces like tiles and vinyl, keeping you safe from accidents that happen when your footing is off.
6. Supportive heel counter – This is just a fancy way of saying that Dansko shoes have firm heels, so they won't collapse under your weight even after standing in one place for hours at work.
7. Quality leather exterior – If you work in a hospital or medical office, then you know that walking around barefoot isn't safe because of all the spills and hazards that lie between rooms; as such, nurses prefer wearing Dansko shoes with quality leather exteriors that don't easily retain dirt and grime after walking through dirty surfaces like hospital floors.
8. Wide toe box – No one likes cramming their toes into narrow shoes, so Dansko shoes offer optimal space for every nurse's big toe to move freely inside its shoe. So if you want to enjoy all the benefits of wearing proper footwear, but don't know where to look for it, come to us at Dansko Outlet Store.
9. Lightweight and comfortable – Nurses can't spend all day walking around with heavy equipment or bags on their shoulders; as such, Danskos are lightweight enough so they won't feel tired after a long workday spent running to deal with emergencies. because every nurse needs comfort while on duty, especially those who have to walk all the way across the hospital just to take care of one patient, Danskos come in wide widths and sizes for optimal comfort.
10. Tried and tested design – Since its beginnings in the 1990s, Dansko has become one of the most popular footwear brands in the world among nurses because their designs are tried and tested in real hospital environments before they're officially introduced to the market; as such, every Dansko shoe promises proper fit, comfort, stability, and quality that can't be found anywhere else online or in stores.