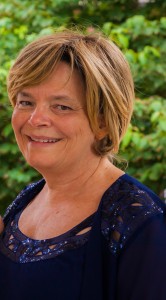 Love them or hate them, computers and Electronic Health Records (EHRs) are now part of the job description for most nurses. Nurse entrepreneur Diane Yeager brings EHRs into the nursing classroom in an effort to prepare nursing students for the real world of nursing. Her advice to other nurse entrepreneurs is "Surround yourself with positive people who understand what you are doing."
Tell us about your business
Because of HITECH and the American Recovery and Reinvestment Act, one thing is clear: Electronic Health Records are here to stay. All Hospitals and Practices are being required to use them by 2015 and meet "meaningful use" requirements or risk incurring penalties.
That means that most health care students will be using computers on the job after graduation. To do so, they must obtain the skills now needed in the workplace, including technical skills. EHR Tutor provides instructors the ability to easily incorporate the use of EHR skills into their curriculum.
As a former Nursing Instructor, I understand that instructors are busy, with little time left in their day to add a large amount of training for themselves and their students. The methods for charting in an academic EHR need to be intuitive, requiring very little extra training while still giving students the transferable skills they will need to use an EHR system in the field.
EHR Tutor does that by allowing instructors to choose from template patient charts and activities for their students. That way, instructors can either pick and choose from our library or create their own activities for students to log in and complete. That could mean sample charting on an assigned patient for homework, viewing patient history during a lesson on IVs, or charting data without using Personal Health Information. EHR Tutor is web-based and works on all mobile devices and tablets and so can be logged into from home or the classroom.
Our mission is to provide a solution that is easy for everyone to utilize while making the setup for class very easy. Our company prides itself on working closely with the instructors at the beginning of the implementation to give them the confidence and knowledge needed to provide a good learning experience for the students.
What inspired you to start this business? 
My nursing career started many years ago. I was a labor and delivery nurse for about 8 years and then I taught nursing for 15 years.  During my years of teaching, I became very involved with computers and technology. I implemented a learning management system, at a time when that was still a new idea. I also created a website, FreeNurseTutor.com, which is a free compilation of my efforts and creations. Hundreds of schools use FreeNurseTutor.com to this day and it continues to be free (and has been for 8 years!).
After 15 years in the classroom, I was approached by a hospital system in Houston to work with their training leadership team to spearhead EHR implementation training.  I have worked with this type of project for about 7 years now and realized after speaking with instructors that there was a void in the classroom in regards to charting: Paper was out and there were few options available to provide students with EHR exposure and documentation within the classroom.
That is how EHR Tutor was born and continues to grow.
How do you market your business? 
Like most businesses, we don't have one sole marketing avenue. Attending conferences has been a very good way to work with current instructors to find out what they need and how we can help meet those needs. It's also our largest lead generation method so far.
As far as online marketing, we've done quite a bit of blogging and interviews on our blog and websites like Self Employed Nurse. Our main marketing objective is to get information about EHR Tutor in the hands of instructors and administrators. We know schools need this product, it's just a matter of letting them know we're here!
Potential clients, nursing students, and friends can also follow us on Facebook and Twitter.
Do you have any suggestions for entrepreneurs that want to pursue a career in the EHRs field?
The market is currently very active for nurses who have technical skills to become a member of an IT team that is implementing an EHR system (Google "EHR Consultant" or "EHR Implementation" to start your search). Nurses bring experience and knowledge of how EHRs will be utilized. That knowledge and insight help create a system that is more easily accepted by the staff in the healthcare area. There are many areas: build, training, implementation support, and nurse champions.
Are there any exciting new technologies on the horizon for EHRs?
The big NEW events that are happening now are the technologies that allow for information exchange between facilities and systems. For example, companies like eClinicalWorks and Epic are making it so the data in their systems can transfer from program to program with ease.
Do you have any advice to nurses that are just starting their business? 
Surround yourself with positive people who understand what you are doing. Also remember that persistence is important, even through tough times, and there will be times that you are very busy and frustrated. Keep your focus!