The certified nursing assistants in Texas are also well known as the nurse aides, hospital attendants, home health aides and patient care technicians. The nursing professionals working at these many positions usually work at hospitals, nursing homes, clinical settings, private health care centers, mental care facilities, long-term care centers, convalescent homes, elderly care facilities.
They have to perform their job duties under the supervision of the senior nurses such as LPN / LVN (licensed practical / vocational nurses) and RNs (registered nurses). CNAs assist the senior nursing staff so that the nurses and doctors can concentrate on the major health issues of the patients. For working as a certified nurse aide at a professional setting, one has to have the desired knowledge and skill sets of nursing. One has to be qualified and state certified in order to work throughout the state.
Texas offers many formal CNA training programs through various schools, community colleges, vocational schools, technical academies, nursing homes, medical institutions, long-term care centers and local Red Cross Chapter. One has to confirm that the program is state approved.
Outline of CNA Training in Texas
All the certified nurse aides in Texas are overseen and certified by the Texas Department of Aging and Disability Services (DADS). The entire course work of an approved CNA training in Texas lasts for 75 hours to meet the national minimum hours requirement for certified nursing assistant program. This total duration is split into 2 sections, but more emphasis is given on the classroom learning session. However, it is compulsory that the clinical skills session must be conducted for a minimum period of 16 hours.
In first session of classroom instruction, the students are taught all the theoretical aspects of nursing practice. There are highly qualified course instructors to train the students. Through various lectures, interactive sessions, group discussions, etc., the students get to learn and understand the topics such as basic human anatomy and physiology, human body mechanism, medical terminologies, infection control, basic patient care and safety, health and hygiene, population science, patients' rights, ethics of nursing and restorative care. These topics help to understand the technical basis of the nursing practice.
Authorized CNA Training in Texas
| | | | | |
| --- | --- | --- | --- | --- |
| Name of school | Address | Phone No | Fax No | Official Website |
| Cedar Valley College | 3030 North Dallas Avenue, Lancaster, Texas  75134, USA | (972) 860-8201 | – | http://www.cedarvalleycollege.edu |
| Concorde Career Institute | 3015 West Interstate 20,Grand Prairie, TX 75052 | (469) 348-2500, (800) 693-7010 | (469) 348-2580 | http://www.concorde.edu |
| David L. Carrasco Job Corps Center | 11155 Gateway West,El Paso, TX 79935 | (915) 594-0022 | (915) 591-0166 | http://davidlcarrasco.jobcorps.gov |
| Galveston College |  4015 Avenue Q, Galveston, Texas 77550 | (409) 944-4242 | (409) 944-1500 | http://www.gc.edu |
| South Texas College | 3201 West Pecan, McAllen, Texas 78501 | (956) 872-8311 | (800) 742-7822 | http://www.southtexascollege.edu |
| Texas Health School | 11211 Katy Fwy, Suite 170Houston, TX 77079 | (713) 932-9333 | (713) 932-0313 | http://www.ths.edu |
| Trinity Valley Community College | 100 Cardinal Drive,Athens, TX 75751 | (903) 675-6200 | – | http://www.tvcc.edu |
In the second session of the program, the students are subjected to a hands-on training of clinical skills. It is conducted in a living health care setting under complete supervision of the senior nursing staff. The students acquire and practice many skills like basic patients care, age-specific care, assisting in the daily activities of the patients, nutrition and medication, dressing techniques, infection control techniques, room preparation, taking vital signs of the patients, preparing health charts and reporting to the doctors.
While the students get acquainted with all the basic essential skills, they also learn some add-on skills which are interpersonal communication, precise written communication, accurate measurement of BP, pulse rate and respiratory rate, providing with basic life support and emergency services, reporting skills and at times; handling and operation of advanced medical equipment.
CNA Exam in Texas
The state of Texas has contracted with a company named Pearson Vue for the regulation and administration of the state CNA exam. This exam is taken for the certification as a nursing assistant. The students can take the exam only after they accomplish the entire 75 hour approved training program for certified nursing assistant. It is taken in 2 sections – a written test on the technical portion and a clinical skills competency test on the practical knowledge portion. The written test asks to solve 70 multiple choice questions which evaluate the technical knowledge of the students. They must score 70% or more in this test. The clinical skills test asks to perform any 5 randomly given manual skills which evaluate the competency of the students in clinical protocols.
Based on their performance, the students are evaluated by the nursing examiners. If one passes successfully in both the tests, then one readily obtains the state certification for CNA. After getting certificate, the candidates become eligible to get the license. The certificate and license for the nursing assistants are the proofs that signify their ability to work professionally as nurse aides. They indicate that the candidates have the desired nursing talent and skills to practice nursing anywhere across the state.
Free CNA Training in Texas
The state of Texas also offers free courses for the students who are worthy, but cannot afford to pay for the fees of classes. There are certain criteria which are to be fulfilled so as to get the free classes. Of one is between the 17 and 21 years of age; and belongs to low income background, then one is eligible to take the free classes. The state and federal authorities also announce scholarship and funding programs which can also be opted for by the students. There are some facilities which offer free training programs for the students only on an agreement basis that they will work for the same facility right after their graduation. Such kind of mutual interaction between the students and the facility proves to be beneficial for both. The students obtain free education and the facility obtains trained employees without having to pay them.
Free or low cost cna training in Texas
Alameda Oaks Nursing Center
Contact Number: (361) 882-2711
Address: – 1101, South Alameda, Corpus Christi, Texas–78404
Fax: (361) 882-9527
Official Website: lcca.com
Alamo Heights Health & Rehabilitation
Contact Number: (210) 828-0606
Address: – 8223, Broadway, San Antonio, Texas – 78209
Email Id: shelly.pascale@fundltc.com 
Official Website: alamoheightshealth.com
Alice Regional Hospital Snu
Contact Number: (361) 661-8354
Address: – 2500 East, Main Street, Alice, Texas – 78332
All Seasons Care Center
Contact Number: (713) 643-2628
Address: – 6150 South, Loop East, Houston, Texas – 77087
Fax: (713) 643-8175
Allenbrook Healthcare Center
Contact Number: (281) 422-3546
Address: – 4109, Allenbrook Drive, Baytown, Texas – 77521
Fax: (281) 422-0376
Email Id: allenbrook.adm@nexion-health.com
Almeda Health Care Center
Contact Number: (713) 528-2716
Address: – 5925, Almeda Road, Houston, Texas – 77004
Carrizo Springs Nursing & Rehab
Contact Number: (830) 876-5011
Address: – Eighth and Clark Street, Carrizo Springs, Texas – 78834
Fax: (830) 876-9414
Carthage Healthcare Center
Contact Number: (903) 693-6671
Address: – 701 South, Market Street, Carthage, Texas – 75633
Fax: (903) 693-6687
Cartmell Home for Aged & Orphans
Contact Number: (903) 727-8500
Address: – 2212, Reagan Street, Palestine, Texas – 75801
Fax: (903) 727-8501
Official Website: cartmellhome.org
Cartwheel Lodge, Gonzales
Contact Number: (830) 672-2887
Address: – 1800, Cartwheel Drive, Gonzales, Texas – 78629
Fax: (830) 672-8039
Cartwheel Lodge, Luling
Contact Number: (830) 875-5606
Address: – 1105 North, Magnolia, Luling, Texas – 78648
Fax: (830) 875-5857
Castle Manor
Contact Number: (972) 494-1471
Address: – 1922, Castle Dr, Garland, Texas – 75040
Fax: (972) 272-2103
Castle Pines Health & Rehab
Contact Number: (936) 699-2544
Address: – 2414 West, Frank Avenue, Lufkin, Texas – 75904
Fax: (936) 699-3355
Cedar Falls Care Center
Contact Number: (319) 277-2437
Address: – 1908, Sixth Street, Wichita Falls, Texas – 76301
Fax: (319) 266-1082
Email Id: cedarfalls@hcminc.com
Heart Of Texas, Mason
Contact Number: (325) 347-6383
Address: – 110 East, College Street, Mason, Texas – 76856
Hearthstone, Round Rock
Contact Number: (512) 388-7494
Address: – 401, Oakwood Boulevard, Round Rock, Texas – 78681
Heartland Health Care Center
Contact Number: (512) 335-5028
Address: – 11406, Rustic Rock Drive, Austin, Texas – 78750
Fax: (512) 335-0709
Heartland Health Care Center, Willowbrook
Contact Number: (281) 955-9572
Address: – 13631, Ardfield Drive, Houston, Texas – 77070
Fax: (281) 955-1597
Port Lavaca Nursing and Rehabilitation Center
Contact Number: (361) 552-3741
Address: – 524, Village Road, Port Lavaca, Texas – 77979
Fax: (361) 552-5808
Prairie Acres
Contact Number: (806) 250-3922, (806) 250-5599
Address: – 201 East, 15th Friona, Texas – 79035
Fax: (806) 250-2132
Email Id: prairieacres@wtrt.net 
Official Website: prairieacres.5u.com
Prairie House Living Center
Contact Number: (806) 293-4855
Address: – 1301, Mesa Dr, Plainview, Texas – 79072
Fax: (806) 293-2804
Official Website: www.prairiehouselivingcenter.com 
Providence Memorial Hospital
Contact Number: (915) 577-6011
Address: – 2001 North, Oregon Street, El Paso, Texas – 79902
Windsor Place
Contact Number: (972) 228-8029
Address: – 2537 West, Pleasant Run, Lancaster, Texas – 75146
Fax: (972) 224-8836
Windsor Place
Contact Number: (903) 645-3791
Address: – 507 East, Watson Boulevard, Daingerfield, Texas – 75638
Winnie L. Nursing Facility
Contact Number: (254) 697-4985
Address: – 2104 North, Karnes Cameron, Texas – 76520
Winterhaven Nursing Home
Contact Number: (713) 692-5137
Address: – 6534, Stuebner Airline Road, Houston, Texas – 77091
Fax: (713) 692-5155
Wood Memorial Nursing Home
Contact Number: (903) 569-3852
Address: – 320, Greenville Highway, Mineola, Texas – 75773
Fax: (903) 569-1168
Woodhaven Nursing & Rehabilitation
Contact Number: (631) 791-9894
Address: – 1200 North, Jackson Street, Sulphur Springs, Texas – 75482
Official Website: suffolkassistedliving.com
The certified nurse aide training in Texas is only 75 hours long, but does cover all the essential technical and practical aspects of nursing. It is a good option to enroll in Texas CNA classes.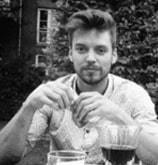 James Markham is a Blogger from Ohio USA. He is also a medical student of MBBS 2nd prof at Northeast Ohio Medical University. Read more about him