Many individuals dream of starting a nursing career but due to some reasons not all can fulfill the dream.
Some have family responsibilities to address and thus can't put in years for education as they have to start earning sooner, while others have financial problems which keep them away from a nursing degree.
But you may not lose heart if you have this unfulfilled dream; now you can start a nursing career after taking training for a few weeks and the cost is not alarming.
CNA nursing schools in Missouri offer you a chance to finish training quickly and start working as a certified nursing assistant.
As a nursing assistant you will have to support patients in activities like moving around, bathing, dressing and grooming etc.; all these duties are healthcare allied ones and you may have to do similar duties as delegated by the registered nurse (RN) or doctor.
All the duties of a CNA are monitored by the RN and as a nurse aide you must report any health changes of patients to the supervising nurse.
Some of the CNA classes in Missouri that have earned reputation over the years are
Preferred Futures Healthcare Academy in Warrensburg
Boonslick Technical Education Center in Boonville
Metropolitan Community College in Kansas City
Jefferson College in Hillsboro
Ozarks Technical Community College in Springfield
These CNA nursing schools in Missouri are approved by the state and have become popular because of the quality training that is imparted in these colleges.
Becoming a Nurse Aide in Missouri
The Missouri Department of Health & Senior Services is the body appointed by the state government to make rules and regulations regarding nurse aide certification and you must enroll in CNA programs in Missouri that are approved by this department to avoid disqualification for the state exam.
To seek admission in a training program you must pass an entrance test which involves evaluation of English communication and basic math.
You must have a high school diploma and must be at least 18 years of age unless you are enrolled in a high school class on health occupation.
You must have no criminal charges against you; a fingerprint card to verify the same must be submitted. You must undergo a medical test to check if you are suffering from any communicable disease.
The cost of CNA training in Missouri can be anything between $400 and $1000 and it will vary from institute to institute.
If you are looking for low cost programs you can check with some local community colleges.
Hospitals and nursing homes that have vacancies for nurse aides will offer free training if you are willing to work with them post certification.
As the demand for nursing professionals is very high, almost all the states have scholarship programs for aspiring nurses; you may check for such programs with the state health department or nursing board.
The cost of the state certification exam as fixed by the health department is $85. For reattempt the cost will be $60 for the skills test and $40 for the theory paper.
How Long Does It Take To Become a CNA in Missouri?
Any state approved program will last for at least 175 hours which will be divided into 75 hours of classroom study and 100 hours of clinical training which will be conducted by a registered nurse.
The classroom study will include subjects like physiology, anatomy, infection and nutrition control, resident privacy and rights, medical terminology etc.
These subjects will give the students a complete knowledge of the various aspects of nursing responsibilities while the clinical training will provide maximum exposure to the skills that will be required to serve the patients efficiently.
On completion of training you have to challenge the state exam which has two papers; the theory paper will have multiple choice questions and during the practical paper you have to perform three to five skills in front of the examiner.
When you pass the exam you will get a license which will be valid for two years and if you serve for a minimum of one day during those two years and take on the job education of 12 hours you can renew the license given that you have no charges of patient abuse.
Nurse aides from other states can transfer their license if they have a good standing with the registry of their state.
How Much Does a CNA Make in Missouri?
As of 2016 there were more than 40,000 nursing assistants employed in the state of Missouri and there is a prediction that the number will increase by at least 20% in the next ten years.
In these times when most industries are cutting down on the number of employees the opportunities in the healthcare field are indeed heartening. CNAs in Missouri earn $18,000 to $36,000 and the average salary is $29,000 a year.
If you are looking forward to a long term nursing career you can pursue further education become a LPN or RN. The average salary of LPN in the state is $48,000 while the RN earns $78,000 a year with a potential of earning $103,000.
If you are a resident of this state and want to start a nursing career CNA nursing schools in Missouri can serve your purpose by giving you as many as 100 hours of exposure to the practical skills.
By enrolling in state approved programs you can easily crack the state exam a start practicing as a certified nursing assistant.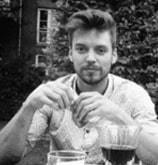 James Markham is a Blogger from Ohio USA. He is also a medical student of MBBS 2nd prof at Northeast Ohio Medical University. Read more about him