For some CNAs, saying a prayer helps. It gives them hope and allows them to keep a positive attitude not just about work but their lives as well. Here's a collection of wonderful prayers for those moments when you need something more than family, friends or coworkers:
---
As I enter into my place of calling, I ask for strength as I help those in needing. Hide my tears for the sick and aging, And let my smile be the hope they're seeking.
Guide my hands as they do for them the things they cannot do, And we take for granted. Allow my eyes to see those things that make my stay with them a blessing. Provide the words i need to speak, To let them know I love them so.
As I do my work through out the day It is for my residents that i stay, And for my residents that I pray.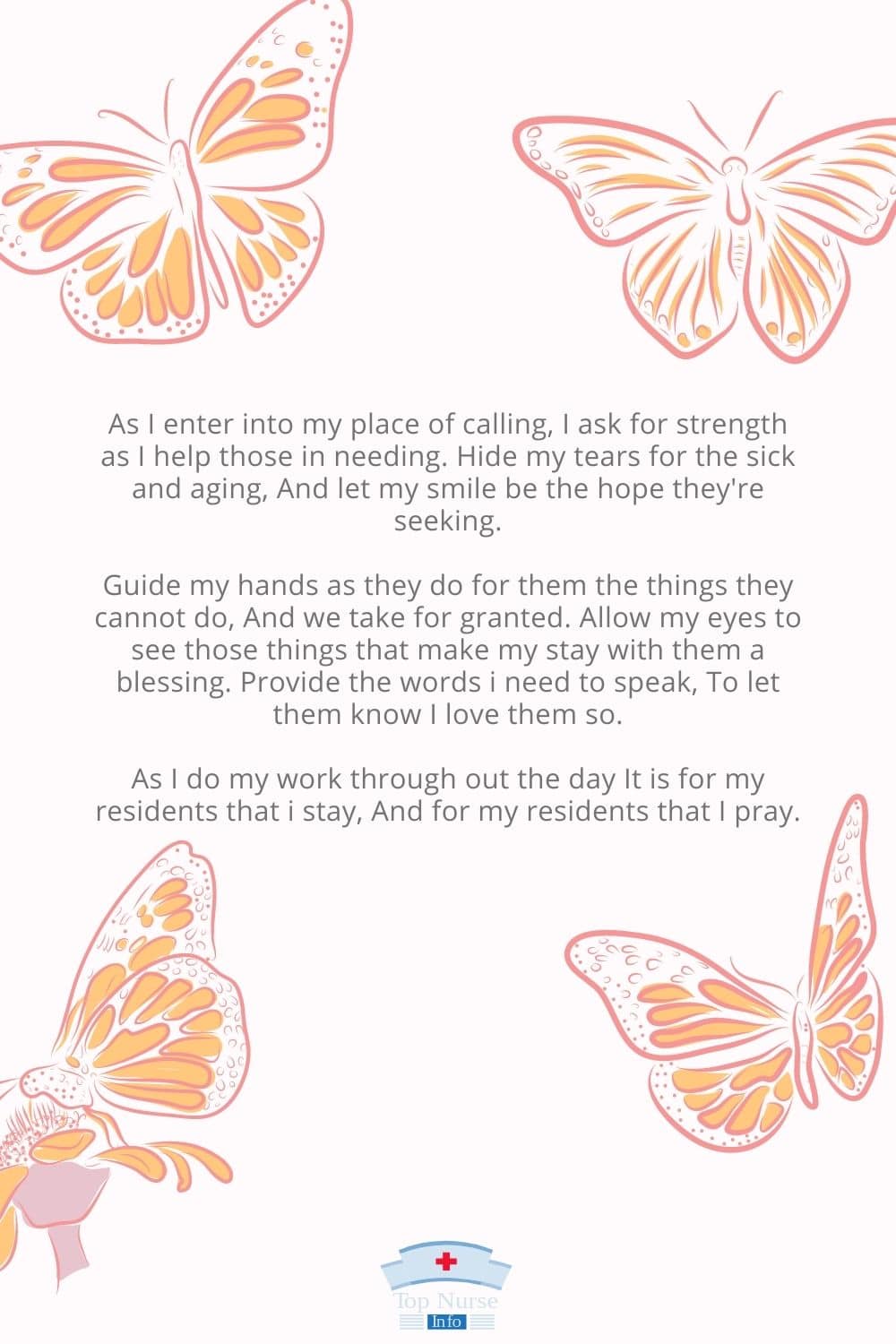 ---
Dear Lord, as I begin this day,
watch over me, hear me pray.
Help me to watch, keep my mind.
Don't let my tasks become "the daily grind."
When others laugh and mock and jeer,
help me show that you are near.
Don't let my heart and hands become hardened.
Help me show care, and always give pardon.
Help me to be caring and calm,
and give my patients a healing balm.
Let your love shine through me this day,
and shine on others in every way.
Keep my hands gentle and strong,
even though my day is long.
Let not swiftness leave my feet.
Help me every need to meet.
Thank you, Lord, for giving me this life,
giving comfort and love
to those for whom your Son gave His own life.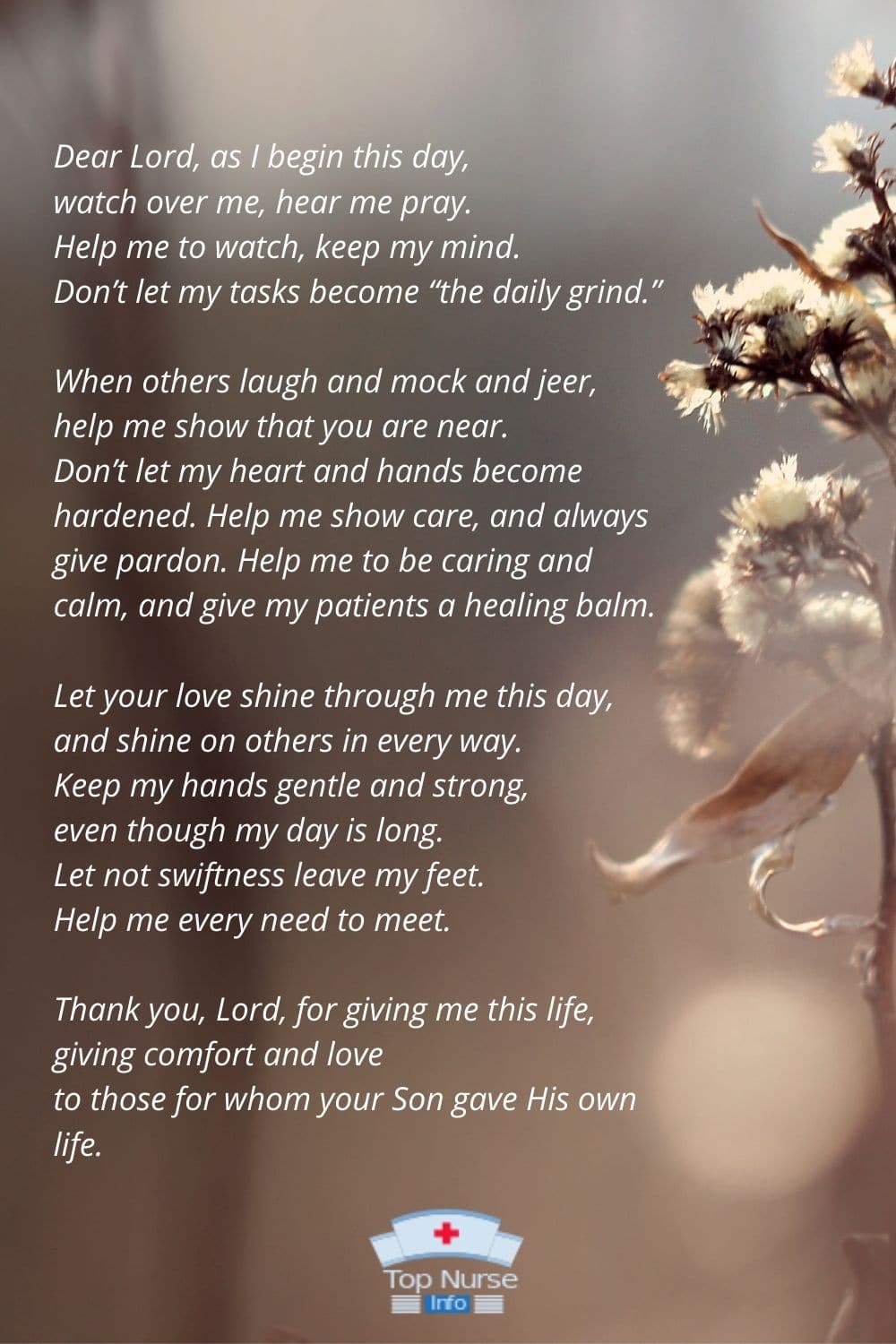 ---
As I care for my patients today
Be there with me, Oh Lord, I pray.
Make my words kind – it means so much.
And in my hands place your healing touch.
Let your love shine through all that I do,
So those in need may hear and feel You.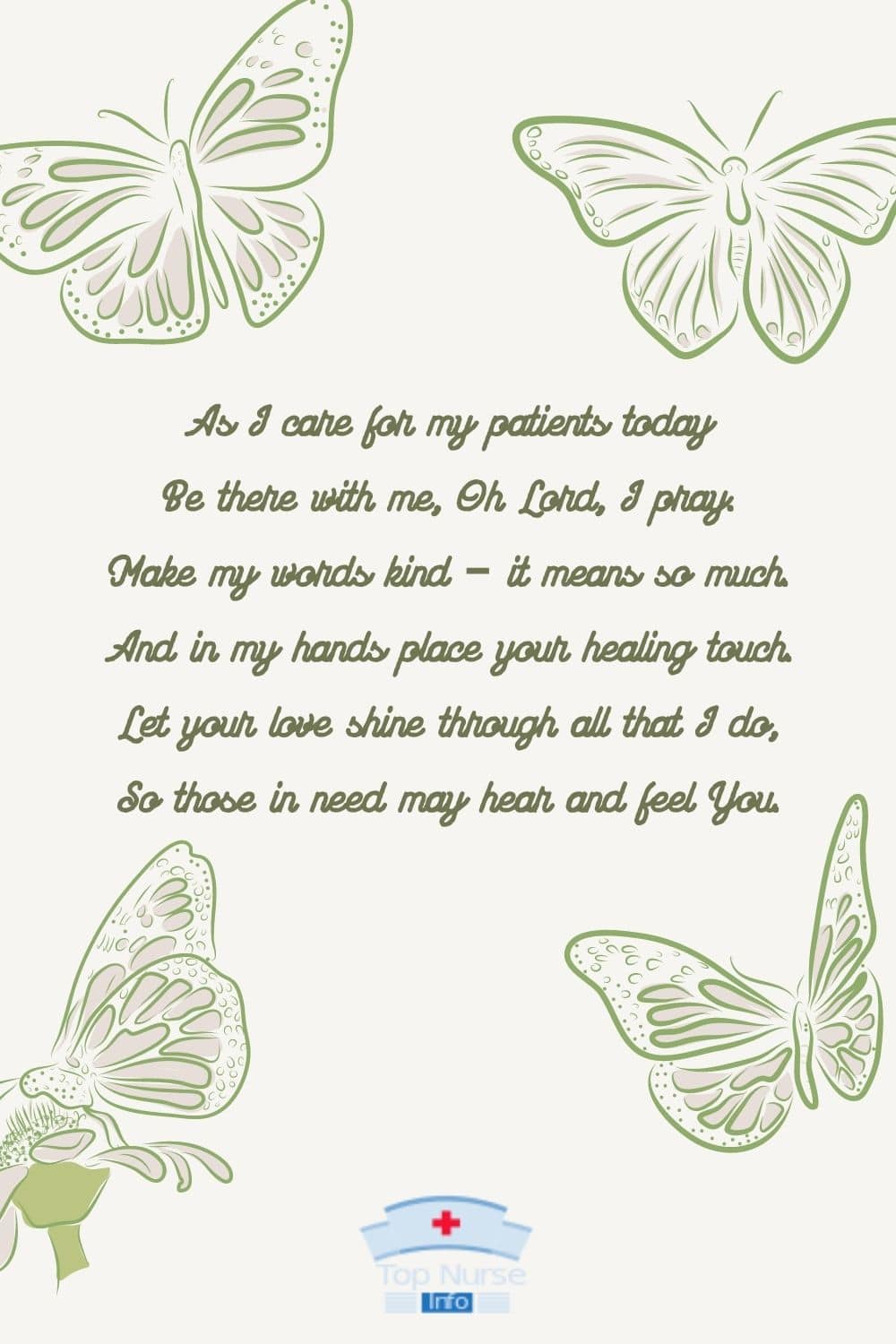 ---
Dear Lord, please give me strength,
To face the day ahead.
Dear Lord, please give me courage,
As I approach each hurting bed.
Dear Lord, please give me wisdom
With every word I speak.
Dear Lord, please give me patience,
As I comfort the sick and weak.
Dear Lord, Please give me assurance,
As the day slips into night.
That I have done the best I can,
That I have done what's right.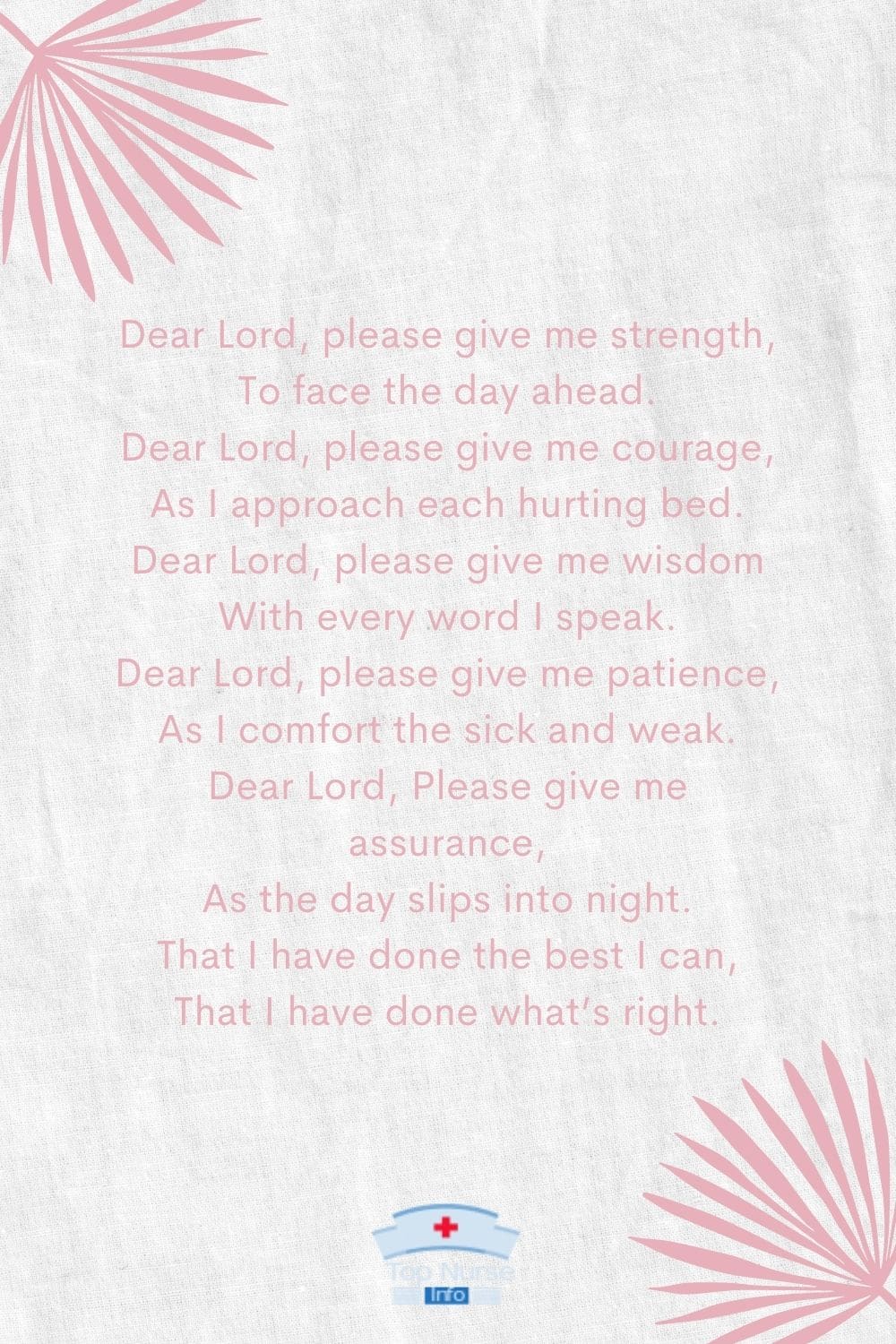 ---
Let me dedicate my life today,
in the care of those who come my way.
Let me touch each one with healing hand,
and the gentle art for which I stand.
And then tonight when day is done,
Let me rest in peace,
If I've helped just one.