In the state of Delaware, CNA courses are regulated & offered by the Division of Long Term Care Residents Protection (DLTCRP). You must apply for a DLTCRP approved nurse aide course only. In order to become a Certified Nursing Assistant in Delaware, you will have to apply for CNA courses in Delaware, after which you will be required to pass the certification exam.
These course programs generally comprise 150 hours of training, equally divided for both classroom training exercises & clinical exercises.
It generally involves focusing on basic nursing ethics along with proper patient care, hygiene & nutrition, human anatomy & psychology, basic medical methodology, infection prevention & control measures, and performing other related nursing activities.
Prerequisites for CNA Courses in Delaware
Although the requirements to undertake CNA courses in Delaware are negligible, the applicants are required to undergo the following tests successfully:
Criminal background check
Medical examination & drug test
Required Skills for CNA Courses in Delaware
Meeting the above mentioned requirements is necessary for the applicants in order to pursue such courses from the state, but what's equally important is accompanying them with the following skills:
Good behavioral skills- This will help them to deal with patients
Excellent interpersonal skills- This will make their communication with doctors, nurses, and patients valuable
Patience- This will help them to cope up well with their work & disabled patients
All-round consistent performance- This will ensure excellence in work
Procedure for Applying for State Certification Exam
You will be required to pass the state certification exam following the completion of CNA courses in Delaware. It costs around $136 & includes two sections, i.e. a written section & skills section.
The written section will include 60 questions, which must be completed within 1.5 hours. The skills section will involve testing the candidates in any five-skill areas within the duration of 35 minutes.
A list of such skill areas is mentioned on the site. Results will be based on the candidate's performance in both these tests.
Although the results are immediately declared, you will get your certificate after at least 10 days or more.
Once you become certified, you will be licensed under the state Nurse Aide Registry. This license will provide you with the freedom to work anywhere in the State of Delaware in any local hospital, care service center, rehabilitation center or in any other related institution.
CNA certificates must be renewed after every two years. The renewal service is free of cost.
To qualify for license renewal, it is necessary for an applicant to perform at least 64 hours of paid nursing-related services in a health center & complete 24 hours of recognized ongoing education during every two years.
If the candidate does not satisfy both these requirements, he/she will be required to complete & pass the competency test.
If the candidate fails to pass this test three times on the trot, he will be required to undergo a CNA course in Delaware until the permission for additional testing is granted.
Delaware CNA Reciprocity
A nursing assistant from the other state will require meeting the following conditions in order to work in the State of Delaware:
Valid certificate from the state where he/she currently works
Geriatric Nursing Assistant certificate besides CNA state certificate for the those working in the State of Maryland
Three months full-time paid experience as a CNA or completion of a training program equivalent to at least 150 hours
Good reputation in the state where he/she currently works
After the verification of these documents, the candidate will be informed about whether they are eligible for the transfer or not. The application process usually lasts for at least 30 days.
Free or Low Cost Nursing Assistant Program in Delaware
| Nursing Homes | Address | Contact No | Fax No | Official Website |
| --- | --- | --- | --- | --- |
| Cadia Rehabilitation Capitol Healthcare, Dover | 1225 Walker Road, Dover, DE 19904 | (302) 734-1199 | (302) 734-5845 | http://cadiahealthcare.com/dover-de-capitol |
| Gilpin Hall | 1101 Gilpin Avenue, Wilmington, DE 19806 | (302) 654-4486 | (302) 655-8601 | http://www.gilpinhall.org |
| Kentmere Rehabilitation and Healthcare Center | 1900 Lovering Avenue, Wilmington DE 19806-2123 | (302) 652-3311 | (302) 652-8027 | http://www.kentmererehab.com |
| Stonegates | 4031 Kennett Pike,  Greenville, DE 19807-2047 | (302) 658-6200 | (302) 658-1510 | http://www.stonegates.com |
| Arbors at New Castle | 32 Buena Vista Drive, New Castle, DE 19720 | (302) 328-2580 | (302) 326-4132 | http://www.extendicareus.com/newcastle |
| Cadbury at Lewes | 17028 Cadbury Circle, Lewes, DE 19958 | (302) 645-6400 | – | http://www.cadburylewes.org |
| Courtland Manor Nursing & Convalescent Home | 889 South Little Creek Road Dover, DE 19901 | (302) 674-0566 | – | http://www.courtlandmanor.com |
| Mary Campbell Center | 4641 Weldin Road, Wilmington, DE 19803 | (302) 762-6025 | (302) 762-4206 | http://www.marycampbellcenter.org |
| Delaware Veterans Home | 100 Delaware Veterans BoulevardMilford, DE  19963 | (302) 424-6000 | (302) 424-6003 | http://vethome.delaware.gov |
CNA Salary in Delaware
Salary is not a big issue in Delaware; in fact, the average annual salary & the average hourly wage of a nurse aide is $28,100 & $13.51 respectively.
Salary will rise with experience & additional certifications. Additionally, growth of around 17% is expected in the nurse aide job openings in the forthcoming years in the State of Delaware, which is quite good from future perspective.
Thus the state is an ultimate place to start a career in the health sector, providing plentiful opportunities.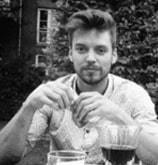 James Markham is a Blogger from Ohio USA. He is also a medical student of MBBS 2nd prof at Northeast Ohio Medical University. Read more about him