It is a new CNAs dream to deliver exceptional care to their patients. It is no doubt that this would be one of the finest moments in their career, however, it may become overwhelming when they are faced with demanding roles and responsibilities with little or no prior knowledge on how they will perform at their best.
Here are 16 tips on how you can make the patient experience your priority and help you stand out as a new CNA:
1. Recognize the significance of teamwork
Nurses are not expected to work alone (unless they manage themselves). With their team by their side, great things can be achieved. A good rapport with teammates would make all the difference in making patients feel comfortable and cared for. If you are new in the unit, try to communicate more with your senior nurse or charge nurse, have their guidance and wisdom on how things work around here.
2. Be friendly but assertive
Many patients look forward to getting all the attention they need from their nurses when they lie in bed after surgery. It is important that you engage them in a friendly conversation so they feel comfortable enough to share their feelings and fears. It will do you more good if you have solid knowledge about your patient's condition, whether it is directly from the source or through updates from your senior nurses.
3. Be a team player
Show some willingness to help even though you may be assigned other tasks. This will be appreciated by others and it would make your job easier because you are not the only one striving to meet the needs of your patients.
4. Be patient, focus on work at hand
It may take some time for nurses to get used to their new job especially since they come from different units or facilities. Learning how things work around here can be challenging at first but once you get the hang of it, things will become so much easier.
5. Speak up if you have concerns
Do not let your fears overshadow your judgment. If ever something makes you uncomfortable or there are issues that need to be addressed, take the initiative and communicate them to your nurse manager without hesitation.
6. Dress to impress
It should be a habit for you to dress comfortably according to your place of work so that you will not be distracted with it when you are on the job. However, it is important that customers and patients get served by nurses who look neat and professional at all times. This becomes even more significant if the nurse is the first person to interact with a patient. It will make them feel important and cared for.
7. Be accountable for your actions
There is no room for mistakes especially when you are still new in this career. You might want to prove to yourself that you can handle it all on your own, so take the time to do some research and read journals and study materials that will give you an insight into what you are really getting yourself into.
8. Be a friendly face
When patients wake up from surgery, they want to see a familiar face. They want to be recognized by someone who will listen to their concerns and answer all their questions, so do not neglect your patients just because you have a long list of tasks to accomplish.
9. Listen attentively
As a new nurse, you may be tempted to prove that you deserve the job and that is the main reason why you got hired in the first place. True enough, this is one of your goals but it is also required of you to listen carefully to what your patients have to say or ask from time to time.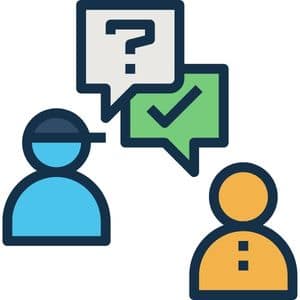 10. Do not be afraid to ask questions
There are lots of resources available for you when it comes to understanding your patient's condition, what medications they are taking, or the machines that are being used to monitor their blood pressure or heart rate. You just have to know where to find them and who can give you relevant information about these things. It would be even better if you keep open communication with your patients so they do not feel intimidated in telling you anything that concerns them.
11. Be honest
Being honest about the facts regarding your patients' condition is one of the best ways to build trust with them. You may not be perfectly trained or you are still new in this profession but let your patients know that you will do everything you can just to help them get better and become happy again.
12. Be proactive
Do not wait for others to come along and tell you what needs to be done. Look at your job description and see what tasks are essential for the growth of the patient's recovery based on his/her condition or illness then do them accordingly because you can handle it all by yourself, remember?
13. Be committed in what you do
This is certainly not the type of profession where you can quit when things get tough or there are difficulties ahead because this job has special people who need exceptional care and treatment to ensure their safety and well-being. That is why it pays well if you stay in one facility especially since they put a lot of effort just so they will be able to provide these kinds of services to their customers.
14. Know how to prioritize
There will always be times when you have too much work to accomplish and it becomes difficult for you to decide what tasks should be given priority to ensure the safety of your patients. The best way to do it is by asking the advice from your seniors or those who have been in this field for a long time and they will gladly help you out.
15. Maintain an optimistic approach
There are lots of things that could go wrong especially if you are new in this profession, but there is no point dwelling on these things because we all know that the only thing you can do about it is just be positive and take things as they come based on your attitude and experience as a professional nurse.
16. Practice self-care
Nurses who take good care of themselves tend to be more focused, organized, and patient with their patients. Remember that you would not benefit your patients if you are drained and burned out already. You need a healthy body in order to provide them with nothing but the best care possible
So what do you think? Do any of these tips spark something inside you? If so, maybe joining this industry might just be right for you after all! For more information, feel free to visit our other posts below!