It is no doubt that sheer professionalism in any field is the secret behind success. Education also makes the difference since it prepares the ground for the future. There is still a way that could allow you in labeling yourself as a professional without having a high degree and loads of experience. The certified nursing assistant's profession is the shortest way you can take and call yourself as a healthcare professional in less time and money. Certified nursing assistant or CNA as they are widely known in the U.S. states are the nursing assistants who work in the healthcare industry. If you need to get in this field, you should take CNA classes in Vermont.
You may think how CNA classes in Vermont could help you in entering the healthcare industry. We all believe that medical profession requires nothing less than being a genius. This sentence truly justifies talents of doctors and surgeons. You must also understand that these professionals have more responsibilities, and their time is as valuable as patients' lives. If they were supposed to do all the activities starting from getting information about patients' medical history, and other important details, they will hardly have any time left with them, and this process could cost a patient's life. Therefore, to allow doctors and surgeons in concentrating on the treatment, the healthcare industry brought in the services of certified nursing assistants.
Nursing assistants in the healthcare industry are as important as the doctors and surgeons. The job may not require qualities of a genius, but it surely does need some basic training. The training program is the preparatory work in getting eligible to complete the responsibilities necessary in saving time of the healthcare team. In addition, the course also lets you understand the importance of patients' care. All the tasks that are compulsory to fulfill before, during and after patients' treatments are the motive of nurse aide course.
Authorized CNA Classes in Vermont
| Name of the School | Address | Phone No. | Fax No. | Official Website |
| --- | --- | --- | --- | --- |
| Barre Technical Center – Adult Education | 155 Ayers Street, Barre, VT – 05641 | (802) 476-6237 | (802) 476-4045 | www.barretechnicalcenter.org |
| Berlin Health and Rehab | 98 Hospitality Drive, Barre, VT 05641 | (802) 229-0308 | – | http://www.reveraberlin.com |
| Bennington Health and Rehab | 2 Blackberry Lane, Bennington, VT 05201 | (802) 442-8525 | – | http://www.reverabennington.com |
| Southwestern Vermont Health Care | 100 Hospital Drive, Bennington, VT 05201 | (802) 442-6361 | – | http://svhealthcare.org |
| River Bend Career and Technical Center | 36 Oxbow Drive,Bradford, VT 05033 | (802) 222-5212 | (802) 222-4621 | http://www.rbctc.org |
| Burlington Health & Rehab | 300 Pearl Street, Burlington, VT 05401 | (802) 658-4200 | – | http://www.reveraburlington.com |
| The University of Vermont Health Network | 111 Colchester Avenue,Burlington, Vermont 05401 | (844) UVM-Health (886-4325) | – | https://www.uvmhealth.org |
| Starr Farm Nursing Home | 98 Starr Farm Road,Burlington, VT 05408 | (802) 658-6717 | – | http://www.starrfarmnc.com |
| Visiting Nurse Association of Chittenden and Grand Isle Counties | 1110 Prim Road,Colchester, VT  05446 | (802) 658-1900,1-(800) 427-1908 | – | http://www.vnacares.org |
| American Red Cross Chapter | 29 Mansfield Avenue,Burlington , VT 05401 | (802) 660-9130 | – | http://www.redcross.org |
| Chittenden Central Supervisory Union | 51 Park Street, Essex Junction, VT 05452 | (802) 879-5579 | – | http://www.ccsuvt.org |
| Greensboro Nursing Home | 47 Maggies Pond Road,Greensboro, VT 05841 | (802) 533-7051 | – | http://www.greensboronursinghome.org |
| Green Mountain Technology & Career Center | 738 Route 05 West – Hyde Park, VT 05655 | (802) 888-4447 | (802) 888-7838 | http://www.gmtcc.info |
| Lyndon Institute | 168 Institute Circle,P.O. Box 127Lyndon Center, VT  05850 | (802) 626-3357 | – | http://www.lyndoninstitute.org |
| Addison County Home Health & Hospice | P.O. Box 754Rt. 7,Middlebury, VT 05753 | (802) 388-7259,(800) 639-1521 | (802) 388-6126 | http://www.achhh.org |
| Patricia A. Hannaford Career Center | 51 Charles Avenue,Middlebury, VT 05753 | (802) 382-1012 | (802) 388-2591 | http://www.hannafordcareercenter.org |
| Orange Southwest Supervisory Union | 24 Central Street, Randolph, VT 05060 | (802) 728-5052 | (802) 728-4844 | http://www.orangesouthwest.org |
| River Valley Technical Center | 307 South Street, Springfield, Vermont 05156 | (802) 885-8300 | (802) 885-8454 | http://www.rvtc.org |
| Northwest Technical Center | 71 South Main Street,St. Albans, VT 05478 | (802) 527-6517 | (802) 527-6469 | http://nwtc.fcsuvt.org |
| Hartford Area Career & Technology Center |  1 Gifford Road, White River Junction, VT 05001 | (802) 295-8630 | (802) 295-8631 | http://www.hactc.com |
| Mt. Ascutney Hospital and Health Center | 289 County Road,Windsor, Vermont 05089 | (802) 674-6711 | (802) 674-7155 | http://www.mtascutneyhospital.org |
Becoming a nurse aide will not take much of your time and money unlike registered nurse. Within few weeks or months, you can be on the track that leads to the employment door. In addition, enrolling in the training program is also easier since this occupation has grown like a rapid fire owing to its demand in the healthcare industry. So, hurry up! And get yourself admitted in Vermont CNA classes.
How to become a CNA in Vermont?
If you are waiting for an exciting career that will throw new challenges every day, then becoming a nurse aide is what you require. Nurse aides perform varieties of role in the healthcare industry. They are the healthcare assistants, caregivers, orderlies and much more. Thanks to the increase in the population, that has created a demand of nursing assistants. So, catch up with the expectations of the medical field by finding a training program.
First, understand that the Vermont department of Health administers the training programs. It means that they should match the syllabus set by the state. The training hours may go up, but it should definitely not be less than the required hours. Training programs not meeting the set standards will not qualify for the certification exam.
Next, complete the course and take guidance from a training coordinator to complete the exam formalities. Following it, prepare and pass the test, which is in two parts: written and practical. Succeeding in the exam will receive you the certification.
CNA training program in Vermont
Vermont CNA training program is nicely crafted according to the Vermont department of Health. The course has 75 hours of training part of which is carried in the classroom setting and other in the field. It will teach nursing skills that are essential in taking patients' care. Since it is impractical in judging what a person suffering from ailment would need, the course will enlighten you to handle such incidences. You can easily recognize the need of a CPR, as well as perform it. Along with nursing duties, you will have knowledge in providing emotional care and helping patients in dealing with the painful moments. The training program will also see you capable in helping patients mentally and physically disturbed, and with critical illnesses.
CNA certification requirements in Vermont
Education and experience are the pre-requisite in following a profession. Many such occupations need higher degrees and experience. Luckily, it is not the situation for pursuing a certified nursing assistant's career. If you consider the education part, Vermont state requires at least high school graduation. No experience is needed since an 18-year old person can take the training. However, all the training schools throughout the Vermont state require passing the screening test that includes a health and background check.
When initial requirements are fulfilled, students need to take the exam at the end of the course. They have to attend 72 questions within 90 minutes for the technical test, and show five nursing skills in 45 minutes for the clinical test. Passing with 80 percent in each of the test will see them getting the certified status.
CNA classes in Vermont will help you in becoming a healthcare professional that will allow you to be employed in the medical field. No prior experience and high qualification are needed in taking the course. It takes only few weeks to get the certification.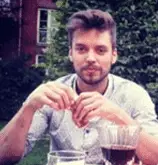 James Markham is a 24-year-old Blogger from Ohio USA. He is also a medical student of MBBS 2nd prof at Northeast Ohio Medical University. Read more about him