Like most of the states in the country, Montana also contains a large number of aging people. This signifies the increasing demand for the nursing professionals in the state's health care and medical industry. For entering any field for a long-term career, one needs to have thorough and deep knowledge related to that particular field. Similarly, those who wish to become nursing professionals; or simply health care professionals, require possessing all the knowledge and skills so as to make a successful career.
There are formal training programs for such students who want to become professional certified nursing assistants. CNA programs are offered by many facilities, high schools, community colleges, technical and vocational schools, health care settings, medical institutions, independent programs, etc., in the state of Montana. One has to keep in mind that it is the best option to select taking classes through an approved program. Many facilities do offer state approved training.
The certified nursing assistants are the primary health care experts who deal with the direct patient care and assist the senior registered and licensed nurses at various health care settings as well as hospitals. They are said to be the backbone of the nursing field as they perform the most basic duties while they work. The CNA training, certification and related aspects are overseen by the Montana Department of Health and Human Services (DHHS). A typical state approved program lasts for 75 hours of training, as per the national authority's norms and conditions regarding the minimum hour requirements. Out of these 75 hours, 59 hours are allotted for the classroom instruction sessions that include the lectures, discussions and interactive sessions covering the technical or theoretical portion of the syllable. Remaining 16 hours of the course work are allotted for the clinical hands-on practice session. It is also called as clinical skills portion and it covers all the practical aspects related with nursing.
The classroom instruction sessions are conducted in the classrooms of the respective facility; while the practical session is taken in an actual living health care setting like a nursing home or a clinic or some other health care facility. This session is a completely supervised one. The students learn and understand the entire theory behind the nursing in the first session and then, get to acquire and develop their clinical skills during the hands-on practice.
State Recognized CNA Training in Montana
Name of the School
Address
Contact No.
Fax No.
Official Website
Billings Health & Rehabilitation Community
2115 Central Avenue, Billings, Montana 59102
(406) 656-6500
–
http://www.billingshealth.com
Billings Clinic
2800 Tenth Avenue North, Billings, Montana
(406) 238-2500
–
http://www.billingsclinic.com
Big Sandy Medical Center
166 Montana Avenue East,
PO Box 530
Big Sandy, Montana 59520
(406) 378-2188
–
http://www.bsmc.org
Fallon Medical Complex
202 South 4th Street West, P.O Box 820, Baker, MT 59313
(406)
778-3331
–
http://www.fallonmedical.org
Community Hospital of Anaconda
401 West Pennsylvania Street, Anaconda,
MT 59711
(406) 563-8500
–
http://www.communityhospitalofanaconda.org
Valley Health Care Center
1807 24th Street West, Billings, Montana 59102-2899
(406)
656-
5010
(406) 655-8103
http://www.valleyhcc.com
Genesis HealthCare- Missouri River Center
1130 17th Avenue South, Great Falls , MT 59405-4523
(406) 771-4500
–
http://www.genesishcc.com
Dawson Community College
300 College Drive, Glendive, Montana 59330
(406) 377-3396
(406) 377-8132
https://www.dawson.edu
Missouri River Medical Center
1501 Saint Charles, Fort Benton, MT 59442
(406) 622-3331
–
http://mrmcfb.org
Stone Child College
8294 Upper Box Elder Road,
Box Elder, MT 59521
(406)
395-4875
(406)
395-4836
http://www.stonechild.edu
Kindred Nursing and Rehabilitation- Parkview
200 Oregon Street,
Dillon, MT 59725-3624
(406) 683-5105
–
http://www.parkviewacres.com
Genesis HealthCare-Deer Lodge Care and Rehabilitation Center
1100 Texas Avenue,
Deer Lodge , MT 59722-1829
(406) 846-1655
–
http://www.genesishcc.com
The University of Montana
32 Campus Drive,
Missoula, MT 59812
(406) 243-0211
–
http://www.umt.edu
Copper Ridge Health Care
3706 West 9000 South, West Jordan, Utah- 84088
(801) 280-2273
–
http://copperridgehealth.com
Northern Montana Health Care
30-13th Street
P.O Box 1231
Havre, MT 59501
(406) 265-2211
–
http://www.nmhcare.org
Helena College University of Montana
1115 North Roberts Street, Helena MT 59601
(406) 447-6900
–
http://www.umhelena.edu
Flathead Valley Community College
777 Grandview Drive, Kalispell, MT 59901
(406) 756-3822
–
http://www.fvcc.edu
Phillips County Hospital and Family Health Clinic
311 South 8th Avenue East, Malta, MT
(406) 654-1100
–
http://www.pchospital.us
Livingston Health and Rehabilitation Center
510 South 14th  Street, LIvingston, MT 59047
(406) 222-0672
(406) 222-1406
http://livingstonhealthandrehab.com
Laurel Health and Rehabilitation Center
820 3rd Avenue,
Laurel, MT 59044
(406) 628-8251
(406) 628-8253
http://laurelhealthandrehab.com
Immanuel Lutheran Communities
185 Crestline Avenue, Kalispell, MT 59901
(406) 752-9622
(406) 752-9602
http://www.ilcorp.org
Valley View Estates Health Care Center
225 North Eighth Street, Hamilton, Montana 59840
(406) 363-1144
–
http://www.valleyviewestates.org
Kicking Horse Job Corps Center
33091 Mollman Pass Trail, Ronan, MT 59864
(406) 644-2217
(406) 644-2343
http://kickinghorse.jobcorps.gov
Saint Luke Community Healthcare
107 6th Avenue SW, Ronan, MT 59864
(406) 676-4441
–
www.stlukehealthnet.org
Mineral Community Hospital
1208 6th Avenue East, Superior, MT 59872
(406) 822-4841
–
http://www.mineralcommunityhospital.com
Sidney Health Center
216 14th Avenue Southwest, Sidney, MT 59270
(406) 488-2100
–
http://www.sidneyhealth.org
Marias Medical Center
P.O. Box 915, Shelby, MT 59474
(406) 434-3200
–
http://mmcmt.org
Daniels Memorial Healthcare Center
105 5th Avenue East,
Scobey, MT 59263
(406) 487-2296
–
http://www.danielsmemorialhealthcare.org
 Sheridan Memorial Hospital, Nursing Home & Clinic
440 West Laurel Avenue, Plentywood, Montana 59254
(406) 765-3700
(406) 765-3800
http://www.sheridanmemorial.net
Salish Kootenai College
58138 US Highway 93,
Pablo, MT 59855
(406) 275-4800
(406) 275-4801
http://www.skc.edu
The Village Health Care Center
2651 South Avenue West, Missoula, Montana 59804
(406) 728-9162
–
http://www.villagehealthcare.com
The Lifelong Learning Center
310 South Curtis Street, Missoula, MT 59801
(406) 549-8765
–
http://thelifelonglearningcenter.com
Miles Community College
2715 Dickinson Street, Miles City, MT 59301
(406) 874-6100
–
https://www.milescc.edu/
Components of the Course Work of CNA in Montana
Basic science and medical terminologies
Human body mechanics
Human anatomy and physiology
Basic patient care and nutrition
Patient safety and patients' rights
Ethics of nursing
Infection control
Patient and personal hygiene
Basic life support systems and emergency services
Feeding and medication of patients
Room preparation
Simple dressing preparation
Providing with bed pan and catheter care
Taking vital signs of patients
Preparing health update charts and reporting to the doctors
Besides all these topics of theory and clinical sections, the students also get to learn communication skills, interpersonal skills, precise writing skills, accurate measurement of BP, respiratory rate, pulse rate, etc. These prove to be very useful for them when they start working professionally. They practice the clinical skills and tasks of a CNA under the guidance and supervision of the course instructors. The licensed and registered nurses at the respective setting also guide the students for the same. Due to this kind of training, the students get used to the clinical environment, real patients, actual tasks of the nurse aides, handling and operating equipment, etc. This is helpful for them to pass in the state exam for certification and licensure.
List of institute which might offer you low cost or free CNA training in Montana.
CNA Exam in Montana
After the accomplishment of the training program of 75 hours, the students have to undergo the competency evaluation exam by the state of Montana. The exam is managed by the state of Montana along with D & S Diversified Technologies. This exam is a two-part test. The first part of the exam consists of a written paper based on the theory or technical syllabus. It asks the students to solve 72 multiple choice questions and the students have to score at least 75% in this test. The second part of the exam is a clinical skills test which asks the students to perform any 5 randomly given clinical tasks from the list. There are registered nurses and supervisors to constantly evaluate their skills and protocols. Good competency level indicates that the respective candidate is strongly eligible to be certified and can now work professionally as a nursing aide.
The students have to pass the written as well as clinical skills test separately so as to get the certificate from the state. Submission of the background check proof is also one of the CNA license requirements. Once they get certified, they can apply for the license. The CNA license enables the candidates to continue working any where across the state. If the certified nursing assistants from any other state apply for the reciprocity agreement to transfer the credentials and license to Montana, then it is possible to work in the state of Montana.
Additional Resources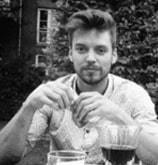 James Markham is a Blogger from Ohio USA. He is also a medical student of MBBS 2nd prof at Northeast Ohio Medical University. Read more about him