Certified nursing assistants are called as nursing aides or patient care technicians. They work to provide with the patient care and to assist the registered nurses and doctors in various medical and health care settings. If you are qualified, well trained and motivated to work as a nursing assistant, there are many long-term employment opportunities for you in the nursing field. The entire nursing arena and aspects of CNA training and certification are regulated by the Massachusetts Office of Human and Health Services (EOHSS). It is in contract with the American Red Cross and also serves to manage the nurse aide registry for Massachusetts.
Certified nursing assistants are meant to be talented and skilled in nursing; that is why the CNA programs are offered by many high schools, community colleges, technical and vocational schools, nursing homes, medical institutions and local Red Cross Chapter. These programs are full time or part time, day time or evening time, paid or free and in-campus or online.
Free or Low Cost CNA Training in MA
| Nursing Homes | Address | Phone No. | Fax No. | Website |
| --- | --- | --- | --- | --- |
| Colony Center for Health & Rehabilitation | 277 Washington Street,Abington, MA 02351 | (781) 871-0200 | (781) 871-7093 | http://colonycenterrehab.com |
| Kindred Transitional Care and Rehabilitation – Country Estates | 1200 Suffield Street,Agawam, MA 01001-2933 | (413) 789-2200 | – | http://www.countryestatesagawam.com |
| Belmont Manor Nursing and Rehabilitation Center | 34 Agassiz Avenue,Belmont, MA 02478 | (617) 489-1200 | (617) 489-0855 | http://www.belmontmanor.com |
| Kindred Nursing and Rehabilitation – Braintree | 1102 Washington Street,Braintree, MA 02184-5438 | (781) 848-3100 | – | http://www.braintreemanor.com |
| Seashore Point | 100 Alden Street,Provincetown, MA 02657 | (508) 487-0771 | – | http://www.seashorepoint.org |
| Seacoast Nursing and Rehabilitation Center | 292 Washington StreetGloucester, MA 01930-4832 | (978) 283-0300 | – | http://www.seacoastrehab.com |
| Campion Health Center | 319 Concord Road /Weston, Massachusetts 02493 | (781) 788-4700 | – | http://www.campionhealthcenter.org |
| Don Orione Home – Skilled Nursing and Rehabilitation | 111 Orient Avenue, East Boston, MA 02128 | (617) 569-2100 | – | http://donorionehome.org |
| Eastpointe Rehabilitation & Skilled Care Center | 255 Central Avenue, Chelsea, MA 02150 | (617) 884-5700 | – | http://www.eastpointerehab.com |
| Countryside Health Care of Milford | One Countryside Drive, Milford, MA 01757 | (508) 473-0435 | – | http://www.countrysidehc.org |
| Hannah B. G. Shaw Home | 299 Wareham Street, Middleboro, MA 02346 | (508) 947-0332 | – | http://www.theshawhome.org |
One should make sure that the CNA training is approved while enrolling in the classes. Approved training is offered by many community colleges, health care facilities and the local Red Cross Chapter. A typical training program lasts for 75 hours which is split into 2 sections. This is the course requirement set by the Department of Public Health. At least 16 hours must be spent for clinical hands-on practice session and remaining hours are allotted to the technical classroom session. However, individual time span allotted for classroom and practical sessions may vary from facility to facility, provided that the minimum hours for hands-on practice are 16. The technical classroom instruction tends to teach the students all the theoretical concepts related with nursing. This is aided by the course material offered by the facility, lectures, interactive sessions, group discussions, etc. Students can learn and understand new aspects of nursing; and also can clear their doubts with the help of the course instructors.
Theory topics include basic science and health science, basic nutrition, basic patient care and safety, human body mechanism along with anatomy and physiology, infection control, communication technique, etc. Practical session covers all the clinical tasks that are supposed to be performed by a certified nurse aide. These tasks include basic patient care and safety, personal and patient hygiene, infection control, simple dressing, room preparation, feeding and medication of the patients, bathing and grooming, assisting the patients to stand up and move, taking vital signs, preparing health charts, reporting health updates to the doctors and communicating between the patients and doctors.
Once the students accomplish the course work, they are set to appear for the state level exam of CNA which determines their competency level to work as a nursing assistant.
CNA Exam
The exam for certified nursing assistants here follows the pattern of NACE (nurse aide competency evaluation). This exam is conducted in 2 parts viz. technical paper and practical test. The technical paper asks 70-75 multiple choice questions based on the theory syllabus covered in classroom instruction. The practical test asks the students to perform the randomly selected clinical tasks in the given time. This test is completely supervised by the nursing examiners and the course instructors. They evaluate the students on the basis of the skills competency shown by them while performing the clinical tasks. Students have to pass in both the papers separately.
Once you pass in the state exam for nursing aides, you obtain the certificate for the same in a short time. After certification, you are eligible to apply for the CNA license. The certified nursing assistants are listed on the records maintained by the nurse aide registry. This database keeps the information regarding the personal address as well as professional working status of the candidates within the state. This information provides with the details of active or inactive status of the license and if the respective candidate has been working within the past 2 years. This is why the verification of the license is required. The licensure has certain validity period after which it gets deactivated or expired. To avoid it, one must renew the license after every 2 years by a legal procedure. To maintain the 'active' status of the license, one has to continue the nursing practice at any professional setting, in the period of 2 years.
Those who are CNAs in other states and need to shift to the state of Massachusetts for job, can transfer their credentials and license without paying any fees, reciprocity agreement, as per this state's norms.
The list here denotes of Massachusetts that might offer you financial assistance or scholarships for trainings:
Colony House Nursing and Rehabilitation Center
Contact Number: (781) 871-0200
Address: – 277, Washington Street, Abington, MA-02351
Country Estates, Agawam
Address: – 1200, Suffield Street, Agawam, MA-1001
Contact Number: (413) 789-2200
Maplewood Care & Rehabilitation Center
Address: – 6, Morrill Place,  Amesbury, MA-01913
Contact Number: (978) 388-3500
Wingate at Andover Rehabilitation & Skilled Nursing Res
Address: – 80, Andover Street Andover; MA-01810
Contact Number: (978) 470-3434
Golden Living Center, Garden Place
Contact Number: (508) 222-4950
Address: – 193-195, Pleasant Street, Attleboro, MA- 2703
Belmont Manor Nursing Home, In
Contact Number: (617) 489-1200
Address: – 34, Agassiz Avenue, Belmont, MA- 02478
Fax: (617) 489-0855
Official Website: belmontmanor.com
Alliance Healthcare Center, Braintree
Contact Number: (781) 848-2050
Address: – 175, Grove Street, Braintree, MA-2184
Fax: (781) 794-0141
Official Website: alliancehhs.org
Braintree Manor Rehabilitation and Nursing Center
Address: – 1102, Washington Street, Braintree, MA- 2184
Contact Number: (781) 848-3100
Jeanne Jugan Residence
Contact Number: (617) 776-4420
Address: – 186, Highland Avenue, Somerville, MA- 2143
Fax: (617) 623-0707
E-mail ID: smmothersuperior@littlesistersofthepoor.org
Official Website: littlesistersofthepoorgrboston.org
Seashore Point & Wellness Rehabilitation
Contact Number: 508-487-0771
Address: – 100, Alden Street, Provincetown, MA-2657
Official Website: seashorepoint.org
Charlwell House MA
Address: – 305, Walpole Street, Norwood, MA- 2062
Contact Number: (781) 762-7700
Beaumont Rehabilitation and Skilled Nursing Center, Northborough
Contact Number: (508) 393-2368
Address: – 238, West Main Street, Northborough, MA- 1532
Fax: (508) 393-3870
Free CNA Training
The Workforce and Continuing Education Department (ECED) offers free training programs for certified nursing assistants through a few facilities. There are certain conditions to be fulfilled for taking free classes. If one is between 17-21 years of age and from low income background, then one is eligible to receive the free training. However, one has to complete the high school education so that the grant for CNA education can be received. Free education through ECED also pays for one's uniform, shoes, course material and other related expenses.
CNA training in Massachusetts is quite shorter as compared to that in other states, but covers all the essential nursing aspects. It is a good option to take classes through an approved training program conducted by an accrediated institute or college.
Additional Resources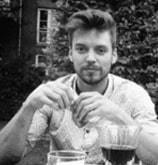 James Markham is a Blogger from Ohio USA. He is also a medical student of MBBS 2nd prof at Northeast Ohio Medical University. Read more about him