Washington DC, formally known as the District of Columbia; exhibits a wide scope for the health care and medical working professionals. Those who want to become nursing professionals need to have special formal training for the same. Certified nursing assistant is an entry level position in this field and there are so many CNA programs available in the District of Columbia. These trainings are offered at a variety of settings such as high schools, community and vocational colleges, vocational technical schools, nursing homes, hospitals, medical schools and colleges, long-term care centers, etc. Enrolling in such classes is the first step towards becoming a certified nursing assistant. This district mandates to attend a formal and recognized training program for certified nursing aide before the exam. It means that these both are necessary for the students to become certified nursing assistants.
Duration of CNA Training
As compared to other states in North America, the certified nursing aide trainings in the District of Columbia possess certain features. The duration of the classes is designed as per their legislation. It mandates the programs to last for a total of 120 hours; out of which first 45 hours must consist of classroom lectures, next 45 hours consist of practical sessions and the last extra 30 hours involve clinical skill hands-on practice session which is purely facility based. Such a schedule is designed so that the students get thorough technical and theoretical knowledge of nursing, proper practical skill knowledge and also get sufficient time to acquire and develop their clinical skills.
Course Content of CNA
Technical course content includes theoretical portion like medical terminologies, basic science, anatomy and physiology of human body, body mechanics, basic patient care and safety, personal hygiene, health and population education, basic nutrition, etc. Practical session and hands-on training include those tasks which are to be performed by the certified nursing assistants when they work professionally. They are like feeding and providing with medication to the patients, preparing simple dressing, bed making, providing with bed pan, bathing and grooming the patients, mental health care, obtaining their vital signs, maintaining clean and healthy environment, comforting the patients in clinical environment, communicating between the patients and doctors, etc. They also have to practice for keeping health charts of patients and reporting the health updates to doctors. While going through such tough sessions, the students automatically get used to the actual clinical environment, interpersonal communication and precise written communication. During this course work of the training, the students can work directly with patients under qualified direct supervision of RNs (registered nurses).
Approved CNA Schools in District of Columbia
Name of School
Address
Phone No
Fax No
Official Website
Allied Health DC Institute of Allied Health and Technology
2010 Rhode Island Avenue, NE 2nd  Floor, Washington DC 20018
(202) 526-3535
(202) 526-3939
http://www.dcinstituteofalliedhealth.com
Carlos Rosario International Public Charter
School
1100 Harvard Street, NW
Washington, DC 20009
(202) 797-4700
–
http://www.carlosrosario.org
Home Care Partners, Inc.
1234 Massachusetts Avenue NW,
Suite C-1002
Washington, DC 20005
(202) 638-2382
–
http://www.homecarepartners.org
Opportunities Industrialization Center of
Washington DC (OIC DC)
3016 Martin Luther King, Jr. Avenue, SE Washington, DC – 20032
(202) 373-0330
–
http://www.oicdc.org
Total Healthcare Innovations
1805 Montana Avenue N.E,
Washington D.C.  20002
(202) 747-3451
(202) 747-3481
http://www.thcii.com
The Program Institute of Washington D.C.
1801 10th  Street, NW,
Washington DC 20001-5001
(202) 797-9099
(202) 797-7791
http://traindc.com
University of the District of Columbia-Community College
801 North Capitol Street NE,
Washington DC 20002
(202) 274-5800
–
http://www.cc.udc.edu
Capital Health Institute
7826 Eastern Avenue, NW 515
Washington DC, 20012
(202) 722- 8830
(202) 722- 8831
http://capitalhealthinstitute.com
University of the District of Columbia
4200 Connecticut Avenue NW, Washington DC 20008
(202) 274-5000
–
http://www.udc.edu
VMT Education Center
401 New York Avenue NE – Washington DC 20002
(202) 282-3010
–
http://www.vmtnursing.com
CNA Exam
The exam in DC (NNAAP exam) for certified nursing aides mandates them to accomplish the entire training course of 120 hours to the fullest. They need to appear for the exam by paying for the exam fees. The exam is taken in 2 parts – theory and practical. The theory test is nothing but the multiple choice questions based on the technical aspects of nursing covered during the classroom lectures of the training. The practical test is the real crux and asks the students to perform accurately the clinical tasks in front of the senior nursing supervisors. They are supposed to perform the given skill sets within the given time and are continuously under the inspection of their course instructors. Passing in this competency evaluation exam earns them the certificate and after that, the license.
Pre-requisites for certification
The nursing assistants require the certification by state for recognition as 'certified' and getting listed on the nurse aide registry of the state. CNA certification in District of Columbia has certain pre-requisites – graduating from a recognized DC school of certified nursing assistant, clearing a criminal history review and passing the DC exam for certified nursing assistant. After getting certified, the candidates become eligible to apply for the licensure. The one who is licensed can continue professional nursing practice anywhere in the state at any health care or allied facility. The CNA license of a professional nursing aide from other state can be transferred along with credentials so as to work further in this district. This can be done by means of reciprocity.
The curriculum of certified nursing aide training in DC ensures to help the nursing graduates understand thoroughly how best to ensure and protect a patient's rights and how to observe, monitor, report, and record the conditions and changes relating to the patient's physical and psychological well-being. Hence, it is indeed the best option to choose taking classes for certified nursing assistant in the District of Columbia.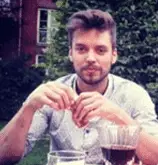 James Markham is a 24-year-old Blogger from Ohio USA. He is also a medical student of MBBS 2nd prof at Northeast Ohio Medical University. Read more about him