CNA skills testing is one of the two papers that to have to pass to clear the certification exam; the other being the theoretical paper.
While you are in CNA training you are taught a number of clinical abilities that are necessary to perform as a nursing assistant when you take up professional practice so these tasks are put to test during the CNA skills exam.
Before taking the exam make sure you have practiced all the craft to the extent of perfecting them so that you will be at ease during the test.
The test is conducted under the supervision of the state examiner and he will randomly pick three to five tasks for you to perform.
And you are not allowed to slip up in any of the procedures as the examiner will monitor them carefully; he may give you a hint or two as he understands your apprehension.
Time Management
During your practical exam it is important that you manage your time efficiently so that you can finish the tasks within the stipulated duration which is
from 20 to 30 minutes
depending on your state's regulation.
If you cannot finish it in that duration you cannot pass the test; but in hindsight the period given is enough to complete your CNA testing.
And time management is possible only if you have practiced all your tasks keeping it in mind as each task will require a specific duration, so put this to practice and you will be all right.
Here is how you can manage you time for some of the important tasks:
Hand washing with all the proper techniques will need one minute to complete the task. Remember that you will have to do this task before and after every other task.
Blood Pressure measurement and recording will take around two minutes
Respiration and pulse measurement will take four to five minutes
Urine output will consume two minutes maximum
Changing patient's position in bed will need two minutes
Transfer from bed to wheelchair/ stretcher shall take up to five minutes
Some tasks take longer. Tasks like provide bedpans, making occupied beds or giving modified baths will require more minutes; practice these tasks and once you are comfortable clock yourself. Ideally you should take seven to eight minutes for these kind of tasks
Make a note of these timings and try to finish the tasks in the times required during your practice.
During the exam you may be asked to perform a maximum of two tasks that will require longer period which may take about 10 to 12 minutes to complete and you will still have around 20 minutes to finish the less time consuming tasks; you will complete all the tasks within stipulated duration, maybe you will have a couple of minutes to spare.
Some Tips for Taking the CNA Skills Test
If you want to become a certified nursing assistant you must acquire certain CNA test skills because you have to pass the state certification exam.
To get certified you have to pass both the papers; the theory paper and the practical paper. It is essential that you are well prepared for the exam so that you time and energy is not wasted in taking retests and you pass the exam in the first attempt.
It has often been noticed that it is the practical test that students find harder to pass and because of this many students have started taking CNA skills practice test to polish their clinical abilities and taking these tests is a time consuming task.
Students find the theory paper comparatively easier as they have all the study material available; but it is important that you don't get too complacent about the theory portion and put in the required hours of study so that you can easily pass the paper.
Below are some CNA test skills which will ensure that you pass both the papers and get certified.
Tips for the theory paper The theory paper consists of 70 to 100 multiple choice questions, depending upon the requirements of your specific state. The minimum passing percentage for this paper is 75%; in some states it is 80%. The time duration for the written paper is two hours within which you have to answer all the questions which is good enough for anyone. The test these days is conducted online and the company which has developed this online test is Prometric Services.To prepare for the written test you must study all the material provided by your training institute covering subjects like therapy procedures, infection control, hygiene, nutrition, medical terminology and resident rights etc. it is necessary that you study all the material as it would be provided as per the requirements of the state exam. Check online for any additional study material; ample help is available on the internet which can be very useful to you.Check the sample questions of the CNA written test as they can make a huge difference to your preparation. These are set of questions which cover all the topics required to pass the written test; you may find these sample questions on the internet or in the various study guides that are available in the market. You can also take the practice tests to prepare you for test scenario where you have to follow the obligations of time. One more step in preparation for the written paper is to study ahead of time; this will land you in good stead. The written test is indeed very easy, but preparation still is the key for your success.
CNA skills test help Most students look for CNA skills test help as they are very nervous about this paper. The anxiousness is more because they have to perform three to five tasks in the stipulated time (usually 25 to 30 minutes) and that too in front of the state examiner. But for the record, most students do pass the CNA practical test in the first attempt; all you have to do is be well prepared with all the required tasks.
You don't have to be afraid of the examiner because he/ she must have conducted these tests umpteen number of times and will understand your predicament, so you will surely get some leverage from the examiner during the exam.
He/ she may neglect one or two slipups from your side if you later on bring to his notice about it. The examiner will be satisfied that you aware about the procedures even if you make a mistake.
You must be calm during the exam and listen carefully to all the instructions given by the examiner before you start any task, this will avoid confusion and with clarity you will be able to exceed your expectations.
Follow all the modus operandi that was taught during the clinical training classes, follow the best procedures for each process, greet the patient and explain the task you are going to perform.
Before the exam you must follow certain path, make a plan and execute it to make the task simpler for you. Attend all the clinical skills classes and practice the tasks step by step in front of the instructor who will correct you on the spot.
Take as many CNA skills test practice as possible and that too by thinking that every test is as good as the actual test.
Two skills are almost mandatory in all the states and are asked to perform during the test; hand washing technique and taking vital signs. You should master these tasks by thorough practice and research for the other favorite tasks of you state examination body.
Practice those tests hard and time yourself on all the skills you perform as you will have limited time at hand during the practical exam and you will have to manage your time.
Passing the CNA exam requires a bit of hard work and focus and you will be able to pass the certification test comfortably. The CNA test skills are guidelines for you to follow so that you can not only pass the practical paper but also the written exam; once you get certified it will prove to be a stepping stone for a rewarding nursing career.
Don't panic: It is true that you have to perform all the tasks in front of a state examiner, but it is no reason to panic. He/ she is a human being; a experienced one and must have conducted such test number of times and is aware of your anxiety, so the examiner will surely be a bit lenient.
Don't rush: Listen to the examiner carefully before starting out. It is important that you maintain your calmness while performing any task, don't rush just because you have limited duration to complete the task because if you rush you may miss out on the minutest details of the procedure.
Don't miss classes: While you are involved in the training make sure that you do not miss any clinical classes as they are the best chance to master your abilities. You can try it again and again in front of your instructor and he will clear your doubts and notify your mistakes right there. There are many online videos that you can refer to and a lot of study guides to refer to, but no practice is better than hand-on experience, so attend the classes regularly
Follow the etiquette: While in the exam hall you must follow certain mannerism carefully; it demonstrates your professionalism. Knock the door and ask for permission before entering any room. Greet the patients and introduce yourself; explain the process before starting the task. The person in place of the patient may be a fellow student but follow all the procedure as you would do while assisting a patient. Don't miss out on anything including the safety parameters
Get a candidate handbook: Every state has different norms regarding the certification test so it is important that you are well aware of the rules of your state. The CNA test booklet will be helpful to you in this regards.This booklet will have all the information about the state examination, skills that come under the duties of a nurse aide, procedure and sample questions for your written exam. Follow all the guidelines in the handbook and you will fare well not just in the clinical skills test, but also in the written paper.
CNA skills testing is not as difficult as it is made out to be if you are well prepared and you don't make a mountain out of a molehill, just relax and you will ease through both the papers and become a certified nursing assistant.
CNA Skills Training
If you have to get the certification to work as a nurse aide you must make sure that you get proper CNA skills training which can be ensured by ensured by enrolling in a state accredited CNA program.
A program consists of both classroom and hands-on experience; the hours for each of them are specified by your state health department.
But a good program will have more training hours than those made mandatory by the state, especially for the hands-on experience as the nursing assistant's job is more of a practical oriented one and even though theoretical knowledge is important, hands-on experience is even more essential.
For the CNA certification exam you have to pass both the papers, but clearing the theoretical paper is relatively easy as you can study all the study material, memorize it and pass the paper.
When it comes to the skills paper, you have to perform the hand-on skills learnt during the program in front of a state RN examiner which can be nerve wracking if you are not well prepared.
Many people even before getting certified are worried about the salary a CNA can earn; it's true that a nurse aide cannot earn extravagant salaries like other profession but it is enough to support your higher education if you are not looking to make a living out of it.
And if you have developed good skills you can look forward to a nice nursing career.
CNA Clinical Training
The first step towards developing CNA skills is that you must enroll in a good program which provides for all the CNA training skills which will help you clear the certification exam and make you an efficient nursing assistant.
You must research a bit for the best CNA programs in your location. Programs are provided by community colleges, vocational institutes, hospitals, nursing homes and other medical facilities.
You must decide about the setting you will be comfortable in working and chose a program accordingly. For example, if you want to work for a hospital, then a program of a local hospital will provide you with the CNA skills experience required by a hospital CNA.
For a hospital CNA apart from the basic skills you must be able to multi-task and perform other hospital duties, so by training in such a program you can understand the modus operandi of a hospital and get used to the environment of a hospital.
You must also check that the clinical experience fulfills all the obligatory requirements set by the state health department. If all the requirements are not fulfilled you will be disqualified for the certification exam; be extra cautious while choosing the program you enroll into.
While in training don't forget to take down notes and briefing the best methodology for each of the process; based on these notes you can make your CNA clinical skills checklist which will be useful just before the skills exam and cross check the checklist with your clinical instructor.
Practice Hard Before The CNA Skills Exam
As we all know that if you want to perfect any skills, practice is the only option; we see many athletes or musicians who perform their tasks with utmost ease but what we don't realize is the hours of practice that they have put behind it.
So if you want to perform your CNA skills with ease then you need to practice, the more the merrier.
Take as many CNA skills practice tests as you can, at least three are recommended by most experts; one at home, one in front of your instructor and after his evaluation check for your shortcomings by another test.
Many may argue that this is too much preparation, but what is wrong in going the extra mile when a certification and job is at stake.
There are many skills videos available on the internet, which are performed by trained nursing Practitioners and these videos have complete explanation of all the procedures of every skill; watch them carefully and make changes to your procedures if necessary.
For those who have enrolled in online training programs and have less scope of getting exposed to the clinical lab, the online videos as especially essential. Such students can watch the online videos and practice the skills at home as and when they can.
Some Important CNA Skills
During the skills paper you have to perform three to five skills in front of the examiner depending on the requirements of your state apart from performing the hand washing techniques and taking vital records; these two skills are asked to perform in skills exam of all states as they are considered to be vital skills for a CNA
Some other popular skills are infection control, patient transfer with or without belts, providing bedpans, oral care, changing bed positions of patients, helping patients in motion exercises and changing bed of occupied beds.
You may even have to perform skills that provide for hygienic surroundings and light housekeeping.
Good communication and inter-personal skills are also required so that you can explain the procedures to the patients and educate patients and their close ones about the healthcare measures necessary.
Keep a check list of all these skills ready and practice these skills thoroughly. Without hard work and practice the CNA skills training are inefficient for you to pass the clinical skills exam and get certification.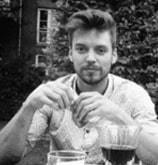 James Markham is a Blogger from Ohio USA. He is also a medical student of MBBS 2nd prof at Northeast Ohio Medical University. Read more about him