The economy of Tennessee is dependent on textiles, electrical power and beef cattle, but the global slowdown has hit all these industries and the job opportunities have faded.
Many people have either lost their jobs or have suffered pay cuts in these difficult times.
If you are among one of these people or are just starting off you must take a career move that will land you in a secure job which will keep the bread and butter rolling in.
The healthcare industry will be one sector which will give you such opportunities and one of the easiest way to enter this sector is by joining CNA nursing schools in Tennessee and becoming a certified nursing assistant.
As a nurse aide you will have to work in various healthcare settings assisting patients in basic activities like eating, moving around, helping in light motion exercises etc.
You also have to take vital signs of patients like temperature, pulse and blood pressure and report the changes to the supervising registered nurse (RN).
Even if these are routine duties you have to take the essential training to serve patients in a professional way.
This is where the CNA classes in Tennessee come in as the training is mandatory for certification.
Tennessee Health Careers LLC in Clarksville
Van Ayer Manor and Rehabilitation Center in Martin
Tennessee Technology Center in Livingston and Morris town
Memphis Area Vocational &Technical; School in Memphis
Prepare to Care Training Center in Cleveland
Those are institutes that offer nurse aide training. These programs offer cost effective and qualitative; therefore have garnered huge popularity over the years.
Becoming a Nurse Aide in Tennessee
The Tennessee State Health Department regulates and monitors training and certification requirements of nursing assistants.
If you want to work in the state as a CNA you must join one of the approved CNA nursing schools in Tennessee and sit for the certification exam within 24 months of the completion of the training.
The health department carries out periodical reviews of the training programs and it has the complete authority to suspend, approve or deny training licenses.
To get CNA certification in Tennessee you must fulfill other eligibility criteria apart from enrolling in approved training.
You must be at least 18 years of age and must have a high school diploma.
You should have no criminal charges against you; a background check is required to confirm the same and if you are found guilty in any offenses other than minor traffic ones you cannot sit for the certification exam.
You must be in good mental and physical health and must undergo medical examination for verification.
The training in Tennessee can cost you as low as $200 and can go up to $1200; the average cost of training is around $700.
The cheap training programs will cover only for the tuition charges and all the other expenses will be your responsibility.
You can also look for community colleges or universities which offer easy educational loans to students as they have schemes for adult continuing education.
Some nursing schools and facilities which have opening for nursing assistant offer free training to aspiring nurses, but you must ensure that they run state approved training centers.
How Long Does It Take To Become a CNA in Tennessee?
State accredited CNA programs in Tennessee must impart training for not less than 75 hours.
Out of these 16 hours are for clinical training where you will learn basic nursing and personal care skills, cardiopulmonary restoration skills, emergency management etc.
These classes should be conducted by a RN who has minimum two years of experience; one year out of it must be in long term care facility.
The remaining hours are for classroom study where communication skills, resident rights, medical terminology and other theory subjects are covered.
You can sit for the certification exam after finishing the training.
The exam has two tests; the written test has 75 multiple choice questions to be answered in 90 minutes and in the skills test you have to perform five tasks in 35 minutes.
The passing grade for the written test is 75 and the skills must be performed to the approval of the examiner.
The exam is conducted by D&S; Diversified Technologies LLP and the results are electronically generated and names of those who pass the exam are automatically informed to the nurse aide registry.
The registry then issues a license which is valid for two years and if you work for at least eight hours in a nursing home in the two years and are not involved in any patient malpractices you can renew your license.
Out of state nurse aides can transfer their licenses by applying for the interstate endorsement.
If you have a clean record with the registry of the other state your license will be transferred.
How Much Does a CNA Make in Tennessee?
As per the statistics there were around 35,000 people listed in the registry and there is a prediction that this will rise by 20 percent in the next ten years.
The average salary of nursing assistants in the state is $28,000 which has been rising every year because if the growing demand of well trained nurse aides.
If you continue education and become a LPN or RN you can improve your chances of salary hike. On an average a LPN earn $45,000 and a RN can earn $74,000.
CNA nursing schools in Tennessee are playing a vital role in training aspiring nurses and bridging the gap between the demand and supply of nursing aides.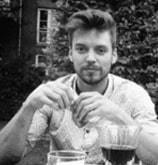 James Markham is a Blogger from Ohio USA. He is also a medical student of MBBS 2nd prof at Northeast Ohio Medical University. Read more about him