The growth of your career depends on many factors including the long hours you put in. But what if you are willing to go that extra mile and still you find that your career is stagnated. The prime factor determining your progress is the industry you are working in. If the industry is doing well you have better chances of advancing in your career, but if the industry is hit by recession then you may even lose your job and struggle to find a new one. That is the challenge many are facing in today's tough times.
But despite of the recession the healthcare sector is performing exceptionally well. You can enter a stable profession by joining the healthcare sector by enrolling in CNA nursing schools in South Carolina if you have the desire to become a nurse. Certified nursing assistants work in varied healthcare settings like hospitals, nursing homes, adult daycare centers, correctional facilities etc. They assist patients in day to day activities like feeding, moving around, bathing, and grooming under the supervision of the registered nurses (RN). They share the workload of the RNs so that the RNs can divert their energies towards core medical issues.
Clover High School in Clover, Columbia High School in Columbia, Heyward Career and Technology Center in Columbia, Academy for Technology and Academics in Conway and Horry-Georgetown Technical College at Conway are some of the colleges that offer nurse aide training. These CNA classes in South Carolina are very popular because they offer cost effective programs and impart qualitative training.
Approved CNA Schools in South Carolina
Name of School
Address
Contact No
Fax No
Official Website
Forrest College
601 East River Street, Anderson, SC 29624
(864) 225-7653
–
http://forrestcollege.edu
Midlands Technical College
P.O. Box 2408, Columbia, SC 29202
(803) 738-8324, (800) 922 -8038
(803) 738 -7784
http://www.midlandstech.edu
Orangeburg Calhoun Technical College
3250 St. Matthews Road,
Orangeburg, SC 29118
(803) 536-0311, (800) 813-6519
–
http://www.octech.edu
Spartanburg Community College
107 Community College Drive,
Spartanburg, SC 29303
(864) 592-4600, (800) 922-3679
–
https://www.sccsc.edu
Trident Technical College
PO Box 118067,
Charleston, SC 29423
(843) 574-6111, (877) 349-7184
–
http://www.tridenttech.edu
Abbeville Career Center
100 Old Calhoun Falls Road,
Abbeville, SC 29620
(864) 366-9069
(864) 366-4774
http://accc.acsdsc.org
Aiken Technical College
2276 J. Davis Highway, Graniteville SC 29829
(803) 593-9231
–
http://www.atc.edu/
NHC – Anderson
1501 East Greenville Street, Anderson, SC
(864) 226-8356
(864) 261-6480
http://www.nhcanderson.com
Richard M. Campbell Veterans Nursing Home
4605 Belton Highway Anderson, S. C. 29621
(864) 261-6734
–
http://www.state.sc.us
Technical College of the Low Country
921 Ribaut Road,
Beaufort, SC 29901
(843) 525-8211
(843) 525-8285
http://www.tcl.edu
Barnwell County Career Center, Health Occupations
5214 Reynolds Road,
Blackville, SC 29817
(803) 259-5512
(803) 541-4701
http://bccc.k12.sc.us
Cheraw High School
649 Chesterfield Highway, Cheraw, SC 29520
(843) 921-1000
(843) 921-1006
http://chs.chesterfieldschools.org
Northeastern Technical College
1201 Chesterfield Highway,
Cheraw, SC 29520
(843) 921-6900, (800) 921-7399
–
http://www.netc.edu
NHC – Clinton
304 Jacobs Highway, Clinton, South Carolina
(864) 833-2550
(864) 938-9240
http://www.nhcclinton.com
Agape Health Services
7232 Broad River Road,
Irmo, SC 29063
(803) 749-0213, (888)749-0214
(803) 749-0214
http://www.agapehealthservice.com
Carolina Nursing Assistant Program Academy
2712 Middleburg Plaza. Suite 222 Columbia, SC 29204
(803) 588-9158
(803) 233-2871
http://www.cnapa.com
Midlands Technical College
P.O. Box 2408, Columbia, SC 29202
(803) 738-8324, (800) 922-8038
(803) 738-7784
http://www.midlandstech.edu
Ridge View High School
4801 Hard Scrabble Road, Columbia SC 29229
(803) 699-2999
(803) 699-2888
https://www.richland2.org
Cope Area Career Center
6052 Slab Landing Road, Cope, SC – 29038
(803) 534-7661
(803) 535-4301
http://cacc.orangeburg4.schoolfusion.us
The Darlington County Institute of Technology
160 Pinedale Drive,
Darlington, SC 29532
(843) 398-4796
(843) 395-1044
http://dcit.dcsdschools.org
Dillon County Technology Center (H/O)
1630 East Main Street, Dillon SC 29536
(843) 774-5143
(843) 774-7711
http://www.dillonatech.com
Dorchester County Career School
507 School House Road,
Dorchester, SC 29437
(843) 563 – 2361
(843) 563 – 9038
http://dcctc.org
Allendale-Fairfax High School
3581 Allendale-Fairfax Highway
Fairfax, SC 29827
(803) 584-2311
(803) 584-1787
http://afhs.acs.k12.sc.us
Florence Career Center
126 East Howe Springs Road, Florence, SC – 29505
(843) 664-8465
(843) 413-4688
https://www.fsd1.org
Professional Medical Program Center
2204 2nd Loop Road Suite F,
Florence, SC 29501
(843) 678-9135
–
http://www.professionalmedicalprogramcenter.com
Horry-Georgetown Technical College at Georgetown
2050 Highway 501 East Conway, South Carolina 29528-6066
(843) 347-3186, (855) 544-HGTC (4482)
–
http://www.hgtc.edu
Donaldson Career Center
100 Vocational Drive, Greenville, SC 29605
(864) 355-4650
(864) 355-4683
http://www.greenville.k12.sc.us
Golden Strip Career Center
1120 East Butler Road, Greenville, SC – 29607
(864) 355-1050
(864) 355-1058
http://www.greenville.k12.sc.us
Greenville Technical College
348 Feaster Road, Suite F, Greenville, SC 29615
(864) 458-3590
(864) 458-3592
http://www.ignitehealthcareinstitute.com
Piedmont Technical College
620 North Emerald Road, P.O. Box 1467
Greenwood, SC 29648
(800) 868-5528
–
http://www.ptc.edu
J. Harley Bonds Career Center
505 North Main Street, Greer, South Carolina 29650
(864) 355-8081
(864) 355-8264
http://www.greenville.k12.sc.us
Williamsburg Technical College
601 Martin Luther King Jr., Avenue, Kingstree, SC 29556
(843) 355-4110 or (800) 768 -2021
–
http://www.wiltech.edu
Laurens District 55- HST
1029, West main street, Laurens, SC 29360
(864) 984-3568
(864) 984-8100
http://www.laurens55.k12.sc.us
NHC – Laurens
379 Pinehaven Street Ext., Laurens, SC 29360
(864) 984-6584
(864) 984-1642
http://www.nhclaurens.com
Lexington Technology Center
2421 Augusta Highway
Lexington, SC 29072
(803) 821-3000
(803) 821-3003
http://ltc.lexington1.net:8021
White Knoll HS
5643 Platt Springs Road,
Lexington, SC 29073
(803) 821-5200
(803) 821-5203
http://whiteknollathletics.com
Pickens County Career & Technology Center
990 Chastain Road, Liberty, SC 29657
(864) 397-4500
(864) 843-9064
http://www.pickens.k12.sc.us
McBee High School
401 West Boulevard, Chesterfield, SC 29709
(843) 623-2175
–
http://www.chesterfieldschools.org
McCormick High School
6981 Highway 28 South,
McCormick, SC 29835
(864) 443-0040
(864) 443-0049
http://www.mccormick.k12.sc.us
Trident Technical College -Berkley
PO Box 118067
Charleston, SC 29423
(843) 574-6111, (877) 349-7184
–
http://www.tridenttech.edu
R.D. Anderson Applied Technology Center (HST)
1151 Center Point Drive, P. O. Box 248
Moore, SC 29369
(864) 576-5020
(864) 576-8642
http://www.rdanderson.org
NHC Garden City
9405 Highway 17 Bypass, Murrells Inlet, SC
(843) 650-2213
(843) 650-2236
http://www.nhcgardencity.com
P.A.T.C.H. Career Institute
1818, Norwood Street North Charleston, SC-29405
(843) 744-1249
–
http://patchcareerinstitute.com
Dorchester County Career School
507 School House Road,
Dorchester, SC 29437
(843) 563 – 2361
(843) 563 – 9038
http://dcctc.org
Technical College of the Low Country-Hampton
H. Mungin Center 54 Tech Circle, Varnville, SC 29944
(803) 943-4262
(803) 943-5684
http://www.tcl.edu
Anderson Districts I & II Career and Technology Center
702 Belton Highway, Williamston, SC 29697
(864) 847-4121
(864) 847-3539
http://www.andersonctc.org
Fairfield Career & Technology Center
130 East Main Street 29306, P.O. Box 3347 Spartanburg, South Carolina 29304
(864) 582-7503
(864) 573-9107
http://www.whiteoakmanor.com
Becoming a nurse aide in South Carolina
Bureau of Long Term Care and Behavioral Health Services under the Health and Human Services department is the responsible authority to regulate the training and certification of nursing assistants. To be eligible for the state certification exam you must enroll in a program approved by the bureau. To find the list of approved program you must visit the website of the health and human services department.
Other requirements for CNA certification in South Carolina are the same as in most states. You must have no criminal charges against you in South Carolina or any other jurisdiction. A FBI check is done to confirm the same. You must be in good mental and physical health; a medical examination report must be submitted to prove it. As you will be working in healthcare settings you should not have any communicable disease. You must possess a high school diploma or equivalent degree and must have completed 18 years of age.
The cost of CNA programs in South Carolina on an average is $700. Some programs provide training for as less as $350 while some programs will cost you $1200. Before short listing a program you must check for the expenses that the cost covers. Books, equipments for practice, uniform, exam fees etc. are covered by costlier programs while the cheap programs include nothing other than the tuition fees. If you are in a financial crisis you can look for free training in hospitals nearby.
Nurse aide programs in South Carolina
Any training program that is approved by the state must conduct training for at least 80 hours out of which 30 hours will be reserved for skills training which will be carried out by a registered nurse or licensed practical nurse (LPN) in a laboratory or medical facility. Nursing and personal care skills required by a nurse aide are taught to students during the skills training. Cardiopulmonary restoration (CPR) skills and certification is also mandatory for nursing assistants in South Carolina. The classroom study involves theory subjects like anatomy, medical terminology, infection control etc.
Once you finish the training you must challenge the certification exam. If you don't attempt the exam in one year after completion of the training you have to re-train. The exam has two parts; written paper consists of multiple choice questions and you have to perform three to five skills of the examiners choice for the practical paper. The passing grade is 70 percent for the written test and 100 percent for the practical. You will be given a license for practice on passing the exam. The license is valid for two years and you can renew it if you fulfill the requirements set by the state.
Opportunities for nursing assistants in South Carolina
As many as 20,000 people were listed on the nurse aide registry of South Carolina at the end of 2011 and 18 percent more nurse aides will be required by 2018. So the job opportunities for those who want to become nurse aides will be in good numbers. The average salary of nurse aide in South Carolina is $26,000 a year which is lesser than the national average of $27,000. But with the growing demand for trained professionals the salary is expected to be higher in the future. If you continue education and become a LPN or RN you will have better jobs and higher salaries. The average salary of LPN is $42,000 and that of a RN is $70,000
If you are looking for a steady job and a prosperous nursing career join any of the approved CNA nursing schools in South Carolina and you will be very satisfied that you made this career move.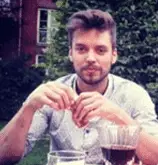 James Markham is a 24-year-old Blogger from Ohio USA. He is also a medical student of MBBS 2nd prof at Northeast Ohio Medical University. Read more about him