In these times of economic crisis everybody is looking for an industry that can offer steady jobs even at the cost of relatively lower salaries. It is a way to ensure that the livelihood is taken care of by regular paychecks instead a big money today and nothing to look for tomorrow.
Becoming a nursing assistant is one option that you might think about as the healthcare sector provides for secure jobs irrespective of the economic situation. CNA nursing schools in Ohio can open such opportunities for you, but you must think twice before deciding about a nursing career. It is a noble job indeed, but you must have the passion to take up this profession as it is a job that can be physically and mentally strenuous. But if you have the zeal for it than it is a wonderful profession and by putting in the hard work you can blossom into this career.
As a certified nursing assistant you will not be working in the core medical functionalities but your responsibilities will be inclined towards allied services like feeding, bathing, dressing patients etc. although it is not a highly specialized job, you need to be professionally trained as you will be working in the peculiar medical field.
Advanced Health Career Systems, Ltd. in Bedford, Broadview Multi-Care Center in Parma, Cuyahoga Community College in Cleveland, Health Care Management Group in Cincinnati and Royal Oak Nursing and Rehabilitation Center in Middleburg Heights are institutes that offer some of the best training programs in the state. Apart from these CNA classes in Ohio the Cleveland chapter of the American Red Cross Society also offer nurse aide training in the state and all these programs are recognized by the state.
Approved CNA Schools in Ohio
Name of School
Address
Contact No
Fax No
Official Website
Ohio Valley College of Technology
15258 State Route 170,
East Liverpool, OH 43920
(330) 385-1070
–
http://ovct.edu
Brown Mackie College
755 White Pond Drive, Suite 101
Akron, OH 44320
(330) 869-3600
–
http://www.brownmackie.edu
Apollo Career Center
3325 Shawnee Raod, Lima OH 45806-1454
(419) 998-2908, (866) 998-2824
–
http://www.apollocareercenter.com
Delaware Area Career Center
4565 Columbus Pike,
Delaware, Ohio 43015
(740) 548-0708
(740) 548-0710
https://www.delawareareacc.org
Four County Career Center
22-900 State Route 34, Archbold, OH 43502
(419) 267-3331
(800) 589-3334
http://www.fourcounty.net
Ehove Career Center
316 West Mason Road,Milan, OH 44846
(419) 499-4663(419) 627-9665
–
http://www.ehove.net
Holland Management, Inc
1383 Sharon Copley Road, Sharon Center, Ohio  44274
(330) 239-4474
(330) 239-4479
http://www.hollandmgmt.com
Four County Career Center
22900 State Route-34, Archbold, Ohio 43502
(419) 267-3331,
(800) 589-3334
–
http://www.fourcounty.net
Ace Tutors
5225 Northfield Road Suite C Bedford Heights, Ohio 44146
(216) 332- 1600, (440) 777-7970
–
http://www.acetutorsohio.com
Hennis Care Centre – Dover
1720 Cross Street,
Dover, OH 44622
(330) 364-8849
–
http://www.henniscarecentre.com
Hennis Care Centre – Boliver
300 Yant Street,
Bolivar, OH 44612
(330) 874-9999
–
http://www.henniscarecentre.com
Great Oaks
3254 East Kemper Road,
Cincinnati, OH 45241
(513)771-8810
–
http://www.greatoaks.com
Ohio Hi-Point Career Center
2280 State Route 540,
Bellefontaine, Ohio 43311
(937) 599-3010
–
http://www.ohp.k12.oh.us
Greene County Career Center
2960 West Enon Road, Xenia, OH 45385
(937) 372-6941
(937) 372-3125
http://www.greeneccc.com
Bedford City Schools
475 Northfield Road,
Bedford, OH 44146
(440) 439-1500
(440) 439-4850
http://www.bedford.k12.oh.us
Montefiore
One David North Myers Parkway
Beachwood, OH 44122
(216) 360-9080
(216) 910-2299
http://www.montefiorecare.org
Menorah Park Center for Senior Living
27100 Cedar Road    Cleveland, Ohio 44122
(216) 831-6500
–
http://www.menorahpark.org
Anna Maria Care Community
889 North Aurora Road, Aurora, Ohio 44202
(330) 562-6171
–
http://www.annamariaofaurora.com
Health Care Management Group
390 Wards Corner Road
Loveland, OH 45140
(513) 943-4000
–
http://www.carespring.com
Cincinnati State Technical and Community College
3520 Central Parkway,
Cincinnati, Ohio 45223
(513) 569-1500,
(877) 569-0115
–
http://www.cincinnatistate.edu
Auglaize Acres
209 South Blackhoof Street
Room 201
Wapakoneta, Ohio 45895
(419)739-6710
–
http://www2.auglaizecounty.org
Aultman Transitional Care Unit
2600 Sixth Street Southwest,  Canton, OH 44710
(330) 452-9911
–
http://www.aultman.org
Aurora Manor Special Care Center
101 South Bissell Road,
Aurora, OH 44202
(440) 348-0540
–
http://www.saberhealth.com
Austinburg Nursing and Rehabilitation Center
2780 Airport Drive,
Columbus, OH 43219
(614) 416-0600
–
http://www.atriumlivingcenters.com
Enniscourt Nursing Care
13315 detroit avenue,
lakewood, ohio 44107
(216) 226-3858
(216)226-8344
http://www.enniscourt.com
Essex Healthcare, Tallmadge
563 Colony Park Drive, Tallmadge, OH 44278
(330) 630-9780
–
http://www.atriumlivingcenters.com
Hennis Care Centre, Bolivar
300 Yant Street
Bolivar, OH 44612
(330)874-9999
–
http://www.henniscarecentre.com
Hennis Care Centre, Dover
1720 Cross Street,
Dover, OH 44622
(330) 364-8849
–
http://www.henniscarecentre.com
Becoming a nurse aide in Ohio
The Nurse Aide Registry (NAR) under the state health department is responsible for regulating the program and certification requirements of nurse aides in the state. As per the requirements of CNA certification in Ohio you must enroll in the training programs approved by the NAR. The registry monitors and updates the various training programs regularly and it has cancelled the approvals of many programs over the years if they found the quality wanting.
Although not compulsory many CNA nursing schools in Ohio require you to have a high school diploma or equivalent degree at the time of enrolment. Criminal background check is not essential in the state but most employers seek this report to have no security hassles. Immunization report is mandatory because you will be required to work in healthcare settings and not having any contagious disease is essential.
The cost of nurse aide training programs are very low in Ohio as compared to other states as the health department has taken several measures to reduce the cost and encourage maximum populace to take up this profession. The average cost of training in Ohio is around $400. Some programs that offer training which is for more than the mandatory requirements may charge higher fees. The state certification exam cost in the state is $96. You can also find free training being offered in local hospitals and nursing homes if you accept their offer of employment. The Cleveland chapter of Red Cross also offers free training for those who are willing to participate in the various welfare programs organized by them.
Nurse aide programs in Ohio
The obligatory training hours for the state approved programs is 75 hours split into 16 hours of skills training by a registered nurse who ahs minimum two years of experience in nursing and the remaining 59 hours involves classroom study. Any program that is for lesser hours will disqualify you from challenging the state exam.
The clinical training gives you hands on exposure to the nursing and personal care skills while the classroom study involves theory subjects like anatomy, physiology, medical terminology etc. which are taught by experts of each of the subjects. After finishing every subject students are encouraged to participate in debates or discussions which will help them in obtaining more knowledge on each of the subjects.
Completion of an approved training program will allow you to take the certification test which will have a written and skills paper. The theory paper will have 70 multiple choice questions on the subjects learned during the classroom study while in the skills paper you have to demonstrate you prowess on the clinical skills you must have learned. If you pass the exam you will get a license which will be valid for two years and the renewal will be subject to the regulations of the NAR, the details of which are available on their website.
Opportunities for nurse aide in Ohio
As per the NAR there were close to 300,000 people listed on the registry and nearly 90,000 active licenses by the end of 2011. The registry expects this number to increase at least 10,000 every year till the end of 2018. It illustrates that the job opportunities will not be at a shortfall for nurse aides and if you have decided to start a profession in nursing it is a brilliant career move. On an average a certified nursing assistant in Ohio earns $28,000 a year; additional benefits extra. If you pursue further education you can expect to earn $44,000 as a LPN and $75,000 as a RN.
So enrolling in CNA nursing schools in Ohio and you may not have to worry about employment for the rest of your life; additionally, you can prosper in the nursing career of you continue education.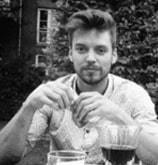 James Markham is a Blogger from Ohio USA. He is also a medical student of MBBS 2nd prof at Northeast Ohio Medical University. Read more about him