The economy of the southwestern state of New Mexico has been dependent on the oil production and tourism for many years. It is the third largest crude oil producer of America and with exotic locations ranging from deserts to Snow Mountains; it has been a great tourist attraction. Behind all this there has been one industry that has been slowly catching its root; the healthcare industry. Due to health conscious population compounded by the ageing populace this sector has boomed even in economic downtimes. CNA nursing schools in New Mexico offer a wonderful platform to enter the healthcare industry and it is a great career option.
A certified nursing assistant works as per the directions given by a registered nurse (RN) or doctor and perform all the duties delegated to him/ her. The duties include feeding patients, moving them around, bathing and dressing, taking vital signs and reporting changes to patients. All these are allied medical duties and by performing them the nurse aides reduce the burden of RN so that they can divert their energies to the important medical issues.
Northern New Mexico College in El-Rito, Pima Medical Institute in Mesa, Dona Ana Community College in Las Cruces, Brookline College in Albuquerque and Vista College in El Paso offer training programs which are very popular in the state. These CNA classes in New Mexico are approved by the state and their popularity depends on the fact that they offer very cost effective programs. The Red Cross chapter of Santa Fe also offers nurse aide training and these programs have earned the reputation of being one of the best in the United States.
 New Mexico State Approved CNA Schools
| Name of the School | Address | Contact No. | Fax no. | Official Website |
| --- | --- | --- | --- | --- |
| Central New Mexico Community College | 525 Buena Vista Drive SE, Albuquerque, NM 87106 | (505) 224-3000 | – | http://www.cnm.edu |
| Dona Ana Community College | 2800 Sonoma Ranch Boulevard, Las Cruces, New Mexico 88011 | (575) 527-7500,(800) 903-7503 | (575) 528-7300 | http://dabcc.nmsu.edu |
| Mesalands Community College | 911 South Tenth Street,Tucumcari, New Mexico 88401 | (575) 461-4413 | – | http://www.mesalands.edu |
| Eastern New Mexico University | 1500 South Avenue K,Portales, NM 88130 | (575) 562-1011 | – | http://www.enmu.edu |
| New Mexico State University | Las Cruces, New Mexico | (575) 646-0111 | – | http://www.nmsu.edu |
| University of New Mexico-Gallup | 705 Gurley Avenue, Gallup, NM87301 | (505) 863-7500 | – | http://www.gallup.unm.edu |
| Northen New Mexico College  – Española | 921 North Paseo de Oñate,Española, NM 87532 | (505) 747-2100 | – | http://nnmc.edu |
| American Red Cross in New Mexico | 7445 Pan American West Fwy. NE,Albuquerque , NM 87109 | (505) 265-8514 | – | http://www.redcross.org/newmexico |
| Clovis Community College | 417 Schepps Boulevard, Clovis, NM 88101 | (575) 769-2811 ,(800) 769-1409 | (575) 769-4190 | http://www.clovis.edu |
Becoming a nurse aide in New Mexico
The Department of Health Improvement (DHI) is the responsible authority to monitor training of nurse aide and set the regulations regarding the state certification. To ensure that you qualify for the certification exam, enroll in CNA nursing schools in New Mexico that have the approval of DHI. Any other program is not worth your time and money, so carefully select the training center.
Like most other states you must be at least 18years old and must have a high school diploma or equivalent degree to enroll in a program. You should submit fingerprint card to check your criminal record; any offences other than traffic violations will disqualify you for certification. You must also go through a medical test to prove that you have no contagious disease like tuberculosis.
You may have to pay anything between $400 and $1200 for state approved training program and the cost can vary on many factors like number of hours of training, the study material, supplies etc. provided by the nursing school and inclusion of other expenses like exam fee, background check and medical test. If you are not in a position to pay for these expenses you can check with the Red Cross chapter of Santa Fe as they offer free training if you participate in their various social service programs. Some local hospitals may also take care of the training expenses if they have openings for nurse aides.
Nursing assistant programs in New Mexico
CNA programs in New Mexico offer training for 80 hours which is equally split between classroom study and clinical training. The classroom study includes theoretical subjects and discussions and debate on each of those subjects so that students can gain deeper knowledge on every subject. The clinical classes are conducted by registered nurses or licensed practical nurses and 30 clinical skills which the nursing assistant has to perform are taught during these classes.
Once the training is over you have to challenge the state certification exam which is monitored by Prometric. It involves a written exam section and a clinical skills evaluation. Prometric has made it possible to declare the results on the day of the examination and the name of passing candidate is listed in the nurse aide registry within 48 hours. For the written exam you are allotted 90 minutes to attempt the 60 multiple choice questions and for the clinical section you have to perform five skills in 30 minutes.
The license that will be issued to you on passing the exam will be valid for two years and if you work for at least one day of paid service in these two years you are eligible for renewal if no patient abuse cases are against your name.
Opportunities for nurse aides in New Mexico
By the end of the year 2011 as many as 8,000 people were professionally engaged in various healthcare settings as certified nursing assistants and the figure is expected to double in the next five to ten years. So ample opportunities will be available for you in the state if you take up this profession. CNA salary in New Mexico ranges from $19,000 to $34,000 and the average is $27,000 a year. Considering that the average personal income in the state is $31,000 it is a good salary for an entry level position. If you go on to become LPN or RN you can earn $42,000 and $70,000 respectively.
So if you have a passion for the healthcare field and are looking forward to a steady and rewarding career, enroll in one of the CNA nursing schools in New Mexico and you will be on track for a dream job.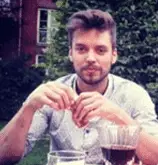 James Markham is a 24-year-old Blogger from Ohio USA. He is also a medical student of MBBS 2nd prof at Northeast Ohio Medical University. Read more about him