Medication and treatment are the basics for healing a person from an ailment, but it takes a lot more than these basics for a speedy recovery. Proper patient care is an essential element when treatment is being given. Nutrition control, hygienic environment, education patients and their family members etc play a crucial role. All these are duties of a certified nursing assistant and you must be qualified to provide assist patient in these activities. CNA nursing schools in New Hampshire train students in all such healthcare activities.
New Hampshire which has one of the lowest unemployment rates in the United States faced the brunt of job cuts in the global slowdown. In such a scenario the healthcare industry has been a saving grace that has helped to roll in bread and butter for many. If you are facing any issues regarding your livelihood you can consider becoming a nurse aide. A certified nursing assistant works under the supervision of a registered nurse (RN); assisting in non medical activities so that the burden on the RN is reduced and he/ she can focus on the core medical duties.
Care Med Educational Services in Campton, Clinical Career Training in Bristol, Dartmouth Hitchcock Medical Center in Lebanon, Health Career Training Associates in Manchester and White Mountain Community College in Berlin are some institutes which offer great training for aspiring students. The American Red Cross chapters in Concord, Newington, Nashua and Keene also provide nurse aide training. These CNA nursing schools in New Hampshire are popular because of the quality of training and are approved by the state authorities.
Approved CNA Schools in New Hampshire
Name of the School
Address
Contact No.
Fax No.
Official Website
American Red Cross Regional Medical Careers Program – Concord
2 Maitland Street
Concord , NH 03301
(603) 225-6697
–
http://www.redcross.org
NH Health Care Association
5 Sheep Davis Road,
Suite E
Pembroke, NH 03275
(603) 226-4900
(603) 226-3376
http://www.nhhca.org
American Red Cross Regional Medical Careers Program – Keene
83 Court Street, Keene, NH 03431
(603) 352-3210
–
http://www.redcross.org
American Red Cross Regional Medical Careers Program – Nashua
28 Concord Street,
Nashua, NH 03064
(603) 889-6664
–
http://www.redcross.org
American Red Cross Regional Medical Careers Program – Portsmouth
600 Lafayette Road,
Portsmouth, NH 03801
(603) 436-2218 ext. 116
–
http://www.redcross.org
Lakes Region Community College
379 Belmont Road,
Laconia, NH 03246
(603) 524-3207
–
http://www.lrcc.edu
River Valley Community College
1 College Place,
Claremont, NH 03743
(603) 542-7744
–
http://www.rivervalley.edu
Clinical Career Program
PO Box 19, Bristol, NH 03222
(603)744-6766
–
http://www.clinicalcareerprogram.com
LNA Health Careers, LLC
22 Concord Street, 3rd Floor,
Manchester, NH 03101
(603) 647-2174
(603) 647-2175
http://www.lnahealthcareers.com
Coos County
PO Box 10,
West Stewartstown,
NH 03597
(603) 246-3321
(603) 246-8117
http://www.cooscountynh.us
The Edgewood Centre
928 South Street,
Portsmouth, NH 03801
(603) 436-0099
–
http://www.edgewoodcentre.com
St. Joseph School of Nursing
5 Woodward Avenue, Nashua, New Hampshire 03060
(603) 594-2567
–
http://www.sjhacademiccenter.org
Golden View Health Care Center
19 NH Route, 104 Meredith, NH 03253
(603) 279-8111
(603) 677-4154
http://www.goldenview.org
White Mountains Community College
2020 Riverside Drive,
Berlin, NH 03570
(603) 752-1113
–
http://www.wmcc.edu
Becoming a nursing assistant in New Hampshire
In New Hampshire CNAs are referred to a Licensed Nursing Assistants or LNA and the Board of Nursing is responsible for the training programs and certification of these professionals. You must fulfill certain requirements for CNA certification in New Hampshire.
The program you enroll into must be recognized by the board. A high school diploma or GED with minimum age of 18 years is required to enroll in such programs. A criminal background check is also essential for which the board has sanctioned live scan sites where you must submit two fingerprint cards. An immunization report must be submitted and you must not be contracted with any communicable disease.
The cost of nurse aide training in New Hampshire varies from $400 to $1500 depending upon the institute you want to join. The cost also depends on the number of hours you enroll for; some students want more exposure on the clinical skills and thus they opt for more hours of clinical classes. The cost in some of the interiors will be low as compared to the Greater Manchester metropolitan area. Some colleges include all the costs like books, supplies etc. along with the examination, background check and medical checkup charges. These are the classes that charge higher than normal.
For those who cannot afford to pay for the fee can look for hospital CNA programs nearby as such programs are free of cost for those who agree to work with the hospitals after obtaining licensure. If you have already paid for the training, you can seek reimbursement by working in long term care facilities that have job vacancies for nursing assistants. The Board of Nursing also offers scholarship programs for those who want to start a nursing career but are financially weak.
Nurse aide programs in New Hampshire
The state approved programs last for eight to twelve weeks and involves training for at least 100 hours which is divided into 60 hours of clinical classes and 40 hours of classroom study. The classroom study covers theory subjects develop a basic understanding of the anatomy, physiology, communication, resident rights etc. After completion of each subject the students are encouraged to participate in quizzes, discussions and debates for deeper insights. The clinical training is conducted by RN and students learn 25 skills necessary to perform their duties as nurse aides.
Completing a state approved course prepares you for the certification exam which has two parts; the written exam has 70 multiple choice questions while in the practical paper you have to perform five skills from the 25 learnt during the training. These are randomly picked by the examiner and they must be performed to his/ her satisfaction in 30 minutes. Passing the exam will list your name in the nurse aide registry and you will be given a license which will expire after every two years and must be renewed on or before you birthday in the year of expiry.
Opportunities for nursing assistants in New Hampshire
Average salary of nursing assistants in New Hampshire is $31,000 which is better as compared to the national average of $27,000. So if you become a CNA you can earn anything from $19,000 to $38,000 a tear. The demand for nursing assistant is expected to grow by 18% in the state by the end of this decade, so there will be more opportunities and the salaries will also increase. If you have passion for the nursing profession you can continue education and become a LPN or RN who can earn $49,000 and $81,000 a year respectively.
CNA nursing schools in New Hampshire present a wonderful opportunity to aspiring nurses; all you have to do is search for a state approved program, attend all the classes regularly and pass the certification test. Once you get the license the job opportunities will keep pouring in.
Additional Resources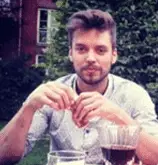 James Markham is a 24-year-old Blogger from Ohio USA. He is also a medical student of MBBS 2nd prof at Northeast Ohio Medical University. Read more about him