Just when you are about to finish your high school education you start thinking about the various career options you have. You seek advice from the elders and you may get confused because you may get a different dose of wisdom from just about everyone.
The most important aspect that you must consider is your likes and dislikes. Make a list of the options you have and think about the field that you have fascination about; research for the growth opportunities along with the job responsibilities.
Another important factor to consider these days is the stability that a career may provide.
One such stable and rewarding career is that of a nursing assistant. CNA nursing schools in Nebraska are just the right starting point if you have a liking for the nursing career.
Nurse aides provide assistant to patients in basic activities like helping them eat, move them around, dressing and grooming them and monitoring their health by taking vital signs like blood pressure and temperature.
All these duties must be performed in accordance of the instructions given by a registered nurse (RN) or a physician.
Some of the well known CNA classes in Nebraska are
Bryan LGH College of Health Sciences in Lincoln
Northeast Community College of O'Neill
Southeast Community College in Tecumseh
Clarkson College in Omaha
Mid-Plains Community College in McCook
The training modules in these colleges ensure that the students get high quality training so that they can easily pass the state certification exam; these are all approved by the state of Nebraska.
Becoming a Nurse Aide in Nebraska
The Nebraska Department of Health and Human Sciences (DHHS) is the authority that takes care of the training modules; to qualify for the state certification exam it is important that you enroll in a program that is approved by this authority.
Those CNA nursing schools in Nebraska that are not approved by the DHHS are not worthy of your time and money.
To get CNA certification in Nebraska you must fulfill some other prerequisites.
You must be at least 16 years of age and not 18 years as required in most other states. You may or may not have a high school diploma but you must have good understanding of English and should be able to solve basic math.
An Adult Basic Learning Test must be passes to prove the same if you want to enroll in one such training program. You must have no criminal history and should be clear of any transmissible illness.
You can find training costs varying from institute to institute; so cost as low as $300 while others will cost you around $1400.
But if you enroll in cheap CNA classes you have to take of all the expenses like books, uniform, equipment's for practice, exam fee etc.
For those who can't afford the high paying courses can look for community colleges nearby because colleges offer courses at affordable rates.
There are many facilities run by Medicaid and Medicare across the state; these are two biggest health insurance companies in the country and training of the highest quality is provided at these facilities.
These facilities offer free training and you also have the opportunity to work with one of the most respected medical facilities in the country.
Some other facilities may also provide free training if you are prepared to work for them, but you must read the terms and conditions carefully before you sign the contract.
How Long Does It Take To Become a CNA in Nebraska?
CNA programs in Nebraska provide training for 75 hours divided into 21 hours of basic resident care and the remaining for classroom study.
You can start working as a nursing assistant, but within 120 days of employment you must complete the training and competency test; if you fail to do so within the stipulated time you will not be allowed to practice further till you get certified.
The classroom study involves imparting the theoretical knowledge on various subjects like resident rights and privacy, anatomy and physiology, medical terminology, interpersonal communication etc.
It also encourages students to participate in discussions and debates to gain insights in the subjects.
The clinical training is provided by registered nurses where students leans basic nursing skills, providing personal care to the patients and following the protocol of hospitals or other facilities etc.
Once you are done with the training, you can challenge the state certification exam which has two papers.
The written test has 50 multiple choice questions and the passing grade is 70% while in the practical paper you have to perform six skills shortlisted by the examiner.
You have to perform all these skills with at least 75% precision to pass this paper.
How Much Does a CNA Make in Nebraska?
As per statistics close to 16,000 people were active on the nurse aide registry of Nebraska by the end of 2016 and there is an expected growth of 25% in the employment by 2026.
So opportunities for nursing assistants are very good in the state of Nebraska and you need not worry about finding jobs if you wish to pursue this profession.
Currently the average salary in the state for CNAs is $24,000 which is lower than the national average, but this is bound to increase owing to the high demand. Moreover, the cost of living in the state is also low.
So enroll in one of the CNA nursing schools in Nebraska at the earliest and a rewarding career is in the offing if you play by the terms laid by the health and human services department.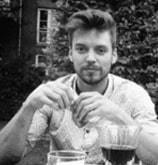 James Markham is a Blogger from Ohio USA. He is also a medical student of MBBS 2nd prof at Northeast Ohio Medical University. Read more about him