Inside a healthy body resides a healthy mind which is extremely essential for a satisfying life.
This is where doctors and nurses play a vital part in our lives as they take care of our medical needs so that we can live a healthy life.
But these medical professionals depend on the support staff for routine services so that they can focus their energies on the core medical elements.
This is where the CNA nursing schools in Montana play the important role by training people in basic healthcare activities and meeting the demand for certified nursing assistants in the state.
Nurse aides are expected to assist patients in routine activities like
Ambulating
Bathing
Dressing
Feeding
Motion exercises etc.
And perform all other non-medical duties delegated by the supervising nurse or physician.
However, one must keep in mind that you must not take any medical responsibilities as they are to be performed by the nurses and doctors; you are not trained on medical expertise in any of the CNA classes in Montana or any other state.
Nursing is a specialized profession and you must be conscious to this fact because even the smallest of errors can lead to hazards to the patients' health.
Some of the popular CNA nursing schools in Montana are
Community Hospital of Anaconda
Adult Education in Billings
University of Montana COT in Helena
Evergreen Community College in Jefferson City
Granite County Memorial Nursing Home in Philipsburg
These are state approved colleges and offer quality training at affordable rates.
Becoming a Nurse Aide in Montana
Department of Public Health and Human Services look after the license requirements of all healthcare professional, be it doctors, registered nurses or nursing assistants.
So it is important that you enroll in CNA programs in Montana that are accredited by this department.
To join one such program you must have completed 18 years of age and must have a high school diploma or GED.
You must have no criminal offenses registered against your name apart from minor traffic violation. You must submit a medical report to prove that in are not suffering from any infectious disease; especially tuberculosis.
The cost of training various from $200 to $1400; some programs will even charge you more than $2000.
The average cost of training in the state is around $1000, but the low cost classes include only the tuition fee and the expenses of books, supplies and exams are your responsibility.
On the other hand the high cost programs include these expenses and also cover for the background check and medical report.
For those who are incapacitated due to financial issues and cannot afford to pay for training can look for free training in your neighborhood.
Some nursing homes do not provide training in their facilities but they are willing to pay for it if you agree to work with them after certification.
Some community colleges offer financial aid for aspiring nurses as a part of their social responsibility. For eligibility of such financial aid you must research for such colleges; usually the loans are offered to financially weak individuals.
The license exam fee for nurse aides in Montana is $75 and for reappearing you will have to pay $50 for the skills paper and $40 for the theory paper.
How Long Does It Take To Become a CNA in Montana?
The training programs in Montana are in accordance with the federal laws and the minimum training hours are set at 75 hours which have 45 hours of classroom training and 30 hours of practical classes conducted by either a registered nurse (RN) or a licensed practical nurse (LPN).
In Montana you need to get a separate certification if you wish to work as a home health aide (HHA) and additional training for this is required.
Aspiring HHAs need extra skills in using ambulating equipment's, documentation, home safety measures, home management and homemaking apart from the usual nursing and personal skills that are taught to the CNAs.
The certification exam also differs slightly but it has two papers. The theory paper consists of 72 multiple choice questions while the practical paper need you to demonstrate any five skills picked by the examiner.
For the written test the passing percentage is 80 while for the practical one you must perform all the tasks to the examiner's satisfaction.
After passing the exam a license will be issued to you, which will be valid for two years.
Renewal eligibility is that you must have worked for at least one day and must not be accused of any violation charges. Other state nurse aides can apply for transfers by filling the Interstate Endorsement application.
How Much Does a CNA Make in Montana?
The number of people employed as nursing assistants in Montana by the end of 2016 was 7,000+ and the job opportunities are set to grow by 18% over the next decade; higher than any other occupation in the state.
As a resident of Montana if you want to enter this profession, you can look forward to a bright career.
The average salary for nurse aide in Montana is $29,000 which is above the national average of $27,000.
If you are passionate about your career you can go on to become RN and the chances of better salary will increase many fold. The average RN salary is $78,000 which is 150 times more as compared to nursing assistant salary.
So if you are looking for a rewarding and stable career option search for a CNA nursing school in Montana, complete the training program and get started.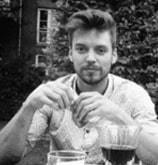 James Markham is a Blogger from Ohio USA. He is also a medical student of MBBS 2nd prof at Northeast Ohio Medical University. Read more about him