Inside a healthy body resides a healthy mind which is extremely essential for a satisfying life. This is where doctors and nurses play a vital part in our lives as they take care of our medical needs so that we can live a healthy life. But these medical professionals depend on the support staff for routine services so that they can focus their energies on the core medical elements. This is where the CNA nursing schools in Montana play the important role by training people in basic healthcare activities and meeting the demand for certified nursing assistants in the state.
Nurse aides are expected to assist patients in routine activities like ambulating, bathing, dressing, feeding, motion exercises etc. and perform all other non-medical duties delegated by the supervising nurse or physician. However, one must keep in mind that you must not take any medical responsibilities as they are to be performed by the nurses and doctors; you are not trained on medical expertise in any of the CNA classes in Montana or any other state. Nursing is a specialized profession and you must be conscious to this fact because even the smallest of errors can lead to hazards to the patients' health.
Some of the popular CNA nursing schools in Montana are Community Hospital of Anaconda, Adult Education in Billings, University of Montana COT in Helena, Evergreen Community College in Jefferson City and Granite County Memorial Nursing Home in Philipsburg. These are state approved colleges and offer quality training at affordable rates.
State Recognized CNA Schools in Montana
Name of the School
Address
Contact No.
Fax No.
Official Website
Billings Health & Rehabilitation Community
2115 Central Avenue, Billings, Montana 59102
(406) 656-6500
–
http://www.billingshealth.com
Billings Clinic
2800 Tenth Avenue North, Billings, Montana
(406) 238-2500
–
http://www.billingsclinic.com
Big Sandy Medical Center
166 Montana Avenue East,
PO Box 530
Big Sandy, Montana 59520
(406) 378-2188
–
http://www.bsmc.org
Fallon Medical Complex
202 South 4th Street West, P.O Box 820, Baker, MT 59313
(406)
778-3331
–
http://www.fallonmedical.org
Community Hospital of Anaconda
401 West Pennsylvania Street, Anaconda,
MT 59711
(406) 563-8500
–
http://www.communityhospitalofanaconda.org
Valley Health Care Center
1807 24th Street West, Billings, Montana 59102-2899
(406)
656-
5010
(406) 655-8103
http://www.valleyhcc.com
Genesis HealthCare- Missouri River Center
1130 17th Avenue South, Great Falls , MT 59405-4523
(406) 771-4500
–
http://www.genesishcc.com
Dawson Community College
300 College Drive, Glendive, Montana 59330
(406) 377-3396
(406) 377-8132
https://www.dawson.edu
Missouri River Medical Center
1501 Saint Charles, Fort Benton, MT 59442
(406) 622-3331
–
http://mrmcfb.org
Stone Child College
8294 Upper Box Elder Road,
Box Elder, MT 59521
(406)
395-4875
(406)
395-4836
http://www.stonechild.edu
Kindred Nursing and Rehabilitation- Parkview
200 Oregon Street,
Dillon, MT 59725-3624
(406) 683-5105
–
http://www.parkviewacres.com
Genesis HealthCare-Deer Lodge Care and Rehabilitation Center
1100 Texas Avenue,
Deer Lodge , MT 59722-1829
(406) 846-1655
–
http://www.genesishcc.com
The University of Montana
32 Campus Drive,
Missoula, MT 59812
(406) 243-0211
–
http://www.umt.edu
Copper Ridge Health Care
3706 West 9000 South, West Jordan, Utah- 84088
(801) 280-2273
–
http://copperridgehealth.com
Northern Montana Health Care
30-13th Street
P.O Box 1231
Havre, MT 59501
(406) 265-2211
–
http://www.nmhcare.org
Helena College University of Montana
1115 North Roberts Street, Helena MT 59601
(406) 447-6900
–
http://www.umhelena.edu
Flathead Valley Community College
777 Grandview Drive, Kalispell, MT 59901
(406) 756-3822
–
http://www.fvcc.edu
Phillips County Hospital and Family Health Clinic
311 South 8th Avenue East, Malta, MT
(406) 654-1100
–
http://www.pchospital.us
Livingston Health and Rehabilitation Center
510 South 14th  Street, LIvingston, MT 59047
(406) 222-0672
(406) 222-1406
http://livingstonhealthandrehab.com
Laurel Health and Rehabilitation Center
820 3rd Avenue,
Laurel, MT 59044
(406) 628-8251
(406) 628-8253
http://laurelhealthandrehab.com
Immanuel Lutheran Communities
185 Crestline Avenue, Kalispell, MT 59901
(406) 752-9622
(406) 752-9602
http://www.ilcorp.org
Valley View Estates Health Care Center
225 North Eighth Street, Hamilton, Montana 59840
(406) 363-1144
–
http://www.valleyviewestates.org
Kicking Horse Job Corps Center
33091 Mollman Pass Trail, Ronan, MT 59864
(406) 644-2217
(406) 644-2343
http://kickinghorse.jobcorps.gov
Saint Luke Community Healthcare
107 6th Avenue SW, Ronan, MT 59864
(406) 676-4441
–
www.stlukehealthnet.org
Mineral Community Hospital
1208 6th Avenue East, Superior, MT 59872
(406) 822-4841
–
http://www.mineralcommunityhospital.com
Sidney Health Center
216 14th Avenue Southwest, Sidney, MT 59270
(406) 488-2100
–
http://www.sidneyhealth.org
Marias Medical Center
P.O. Box 915, Shelby, MT 59474
(406) 434-3200
–
http://mmcmt.org
Daniels Memorial Healthcare Center
105 5th Avenue East,
Scobey, MT 59263
(406) 487-2296
–
http://www.danielsmemorialhealthcare.org
 Sheridan Memorial Hospital, Nursing Home & Clinic
440 West Laurel Avenue, Plentywood, Montana 59254
(406) 765-3700
(406) 765-3800
http://www.sheridanmemorial.net
Salish Kootenai College
58138 US Highway 93,
Pablo, MT 59855
(406) 275-4800
(406) 275-4801
http://www.skc.edu
The Village Health Care Center
2651 South Avenue West, Missoula, Montana 59804
(406) 728-9162
–
http://www.villagehealthcare.com
The Lifelong Learning Center
310 South Curtis Street, Missoula, MT 59801
(406) 549-8765
–
http://thelifelonglearningcenter.com
Miles Community College
2715 Dickinson Street, Miles City, MT 59301
(406) 874-6100
–
https://www.milescc.edu/
Becoming a nurse aide in Montana
Department of Public Health and Human Services look after the licensure requirements of all healthcare professional, be it doctors, registered nurses or nursing assistants. So it is important that you enroll in CNA programs in Montana that are accredited by this department. To join one such program you must have completed 18 years of age and must have a high school diploma or GED. You must have no criminal offenses registered against your name apart from minor traffic violation. You must submit a medical report to prove that in are not suffering from any infectious disease; especially tuberculosis.
The cost of training various from $200 to $1400; some programs will even charge you more than $2000. The average cost of training in the state is around $1000, but the low cost classes include only the tuition fee and the expenses of books, supplies and exams are your responsibility. On the other hand the high cost programs include these expenses and also cover for the background check and medical report.
For those who are incapacitated due to financial issues and cannot afford to pay for training can look for free training in your neighborhood. Some nursing homes do not provide training in their facilities but they are willing to pay for it if you agree to work with them after certification. Some community colleges offer financial aid for aspiring nurses as a part of their social responsibility. For eligibility of such financial aid you must research for such colleges; usually the loans are offered to financially weak individuals.
The licensure exam fee for nurse aides in Montana is $75 and for reappearing you will have to pay $50 for the skills paper and $40 for the theory paper.
Nursing assistant programs in Montana
The training programs in Montana are in accordance with the federal laws and the minimum training hours are set at 75 hours which have 45 hours of classroom training and 30 hours of practical classes conducted by either a registered nurse (RN) or a licensed practical nurse (LPN). In Montana you need to get a separate certification if you wish to work as a home health aide (HHA) and additional training for this is required. Aspiring HHAs need extra skills in using ambulating equipments, documentation, home safety measures, home management and homemaking apart from the usual nursing and personal skills that are taught to the CNAs.
The certification exam also differs slightly but it has two papers. The theory paper consists of 72 multiple choice questions while the practical paper need you to demonstrate any five skills picked by the examiner. For the written test the passing percentage is 80 while for the practical one you must perform all the tasks to the examiner's satisfaction.
After passing the exam a license will be issued to you, which will be valid for two years. Renewal eligibility is that you must have worked for at least one day and must not be accused of any violation charges. Other state nurse aides can apply for transfers by filling the Interstate Endorsement application.
Opportunities for nurse aides in Montana
The number of people employed as nursing assistants in Montana by the end of 2011 was 7,000 and the job opportunities are set to grow by 18% over the next decade; higher than any other occupation in the state. As a resident of Montana if you want to enter this profession, you can look forward to a bright career. The average salary for nurse aide in Montana is $29,000 which is above the national average of $27,000. If you are passionate about your career you can go on to become RN and the chances of better salary will increase many fold. The average RN salary is $78,000 which is 150 times more as compared to nursing assistant salary.
So if you are looking for a rewarding and stable career option search for a CNA nursing school in Montana, complete the training program and get started.
Additional Resources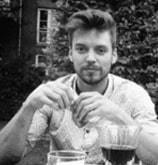 James Markham is a Blogger from Ohio USA. He is also a medical student of MBBS 2nd prof at Northeast Ohio Medical University. Read more about him