Michigan has been largely dependent on agriculture and tourism of its livelihood and in the past decade the automobile industry has made a big impact on the state's economy. But owing to the global crisis most of these industries have suffered losses resulting in shrinking paychecks and job cuts. But the healthcare industry has not suffered due to the crisis; in fact there has been a steady growth in the field and now it is flourishing even more. So if you are one of those people who have experienced job cuts you can enroll into one of the CNA nursing schools in Michigan and start a career in the healthcare profession.
A certified nursing assistant provide basic healthcare services to patients under the control of registered nurse and do all the allied duties that are delegated to him/ her. It is a starting level job in the nursing profession and you have to get trained in CNA classes in Michigan to provide professional service. If you think you have the finesse to be a nurse this profession can give you perfect judgment about advancing into a fulltime nursing career.
American Medical Careers Nurse Aide Course in Lansing, Everest Institute in Kalamazoo, Ross Medical Education Center in Roosevelt Park and Great Lakes Medical Education Center in Oak Park are some of the popular institutes that offer CNA programs in Michigan. Nurse aide programs are also offered by Red Cross at many chapters in the state; the Red Cross programs are offered at 36 different chapters across the country and the curriculum is recognized nationally. All these programs have state approval which is essential for certification.
Free CNA Program in Michigan
| Nursing Homes | Address | Contact  No | Fax No | Official Website |
| --- | --- | --- | --- | --- |
| Ashley Care Center | 103 West Wallace Street,Ashley, Michigan 48806 | (989) 847-2011 | – | http://ashleycarecenter.com |
| Bishop Noa Home | 2900 3rd Avenue, South Escanaba, MI 49829 | (906) 786-5810 | – | http://www.bishopnoahome.com |
| LakePointe Senior Care & Rehab Center | 37700 Harper Road,Clinton Township, Michigan 48036 | (586) 468-0827 | (586) 468-8084 | http://lakepointescr.com |
| Aberdeen Skilled Nursing | 5500 Fort StreetTrenton, MI 48183 | (734) 671 – 3500 | – | http://www.aberdeenrehab.com |
| Bay Bluffs – Emmet County Medical Care Facility | 750 East Main Street, Harbor Springs, Michigan 49740 | (231) 526-2161 | (231) 526-5252 | http://www.baybluffs.org |
| Bay Shores Senior Care & Rehab Center | 3254 East Midland RoadBay City, Michigan 48706 | (989) 686-3770 | (989) 686-3414 | http://bayshoresscr.com |
| Boulevard Health Center | 3500 West South Boulevard,Rochester, MI 48309 | (248) 852-7800 | – | http://www.boulevardsubacute.com |
| Gogebic Medical Care Facility | 402 North StreetWakefield, MI 49968 | (906) 224-9811 | (906) 224-9841 | http://www.gogebicmedicalcare.com |
| Iron County Medical Care Facility | 1523 US-2 Crystal Falls, Michigan 49920 | (906) 875-6671 | (906) 875-6573 | http://www.ironcountymcf.com |
| Riveridge Manor | 1333 Wells Street,Niles, Michigan 49120 | (269) 684-1111 | – | http://www.riveridgemanor.com |
| Tendercare Health Center – Birchwood | 2950 LaFranier Road,Traverse City, MI 49686 | (231) 947-0506 | – | http://www.tendercarebirchwood.com |
| OakPointe Senior Care & Rehab Center | 18901 Meyers Road,Detroit, Michigan 48235 | (313) 864-8481 | (313) 864-8366 | http://oakpointescr.com |
| Oakview Medical Care Facility | 1001 Diana StreetLudington, Michigan 49431 | (231) 845-5185 | – | http://www.oakviewmcf.com |
| Tendercare Midland | 4900 Hedgewood Drive,Midland, MI 48640 | (989) 631-9670 | (989) 631-6899 | http://www.tendercaremidland.com |
| Tendercare Mount Pleasant | 1524 Portabella Trail,Mt. Pleasant, MI 48858 | (989) 772-2967 | (989) 779-9060 | http://www.tendercaremtpleasant.com |
| Tendercare of Ludington | 1000 East Tinkham AvenueLudington, MI 49431 | (231) 845-6291 | (231) 843-4121 | http://www.tendercareludington.com |
Becoming a nurse aide in Michigan
The responsibility of certification of nurse aides lies with The Department of Licensing and Regulatory Affairs, Bureau of Health Professions. It is essential that you enroll in CNA nursing schools in Michigan that are recognized by this authority to qualify for the certification exam. Other requirements for state certification are similar to other states; you must be at least 18 years of age with a high school diploma or equivalent degree. You must submit two fingerprint cards for a FBI check and you must not have any communicable disease. A medical report to prove the same must also be submitted.
On an average a training program in Michigan will cost you $800 and will last for six to twelve weeks. The cost of program and duration will vary depending on the number of hours you enroll for. Some institutes provide all the study material, supplies and take care of background and medical check; such programs will charge you higher fees.
If you are currently unemployed you can contact the state government for financial aid; as a social reform the Michigan government has many scholarship programs which are offered to those in need. Even the Red Cross chapters in the state offer free training; to qualify for this program you must have a yearly income of less than $40,000. So for all those who are not in a position to pay for the training can seek help from the various programs in the state.
Nursing assistant programs in Michigan
Nursing assistant programs in the state are for 75 hours at least; these are systematically divided into three parts. The classroom study involves subjects like physiology, anatomy and communication etc.; they last for 34 hours. The clinical training is supervised by a registered nurse (RN) or licensed practical nurse (LPN) where basic nursing and personal care skills are taught; these classes last for 25 hours. The remaining 16 hours are dedicated to practicing the clinical skills so that students can get maximum exposure to these skills.
On completion of the training you are expected to attempt the state certification exam which has a theory and a practical paper. You have to attempt the practical paper first at a healthcare facility where you have to exhibit three to five skills out of the 30 odd skills you are trained on. After this you have to clear the theory paper which has multiple choice questions. The passing percentage for the written test is 75%.
Once you pass the exam you will be issued a license which is valid for two years and you can apply for renewal if you have worked for at least eight hours in the two years and have no charges of patient abuse. You should also get a refresher training of one month every year to qualify for renewal.
Opportunities for nurse aides in Michigan
The demand for certified nursing assistants is very high in the state of Michigan. Every year the state employs close to 1400 new nurse aides in various facilities across the state. So if you have decided to become a nursing assistant, you have indeed made the right decision. A qualified nurse aide can earn $17,000 to $35,000 a year which is a decent salary considering that it is an entry level nursing position. The average salary for CNA in Michigan is the same as the national average of $27,000. If you continue education and advance in the nursing profession you can have a better paycheck. The average salary of LPN is $44,000 and that of a RN is $72,000.
CNA nursing schools in Michigan provide training that is focused on giving maximum exposure to the skills part of the training so that you will be able to pass the exam easily and prosper into your nursing career with efficiency.
Additional Resources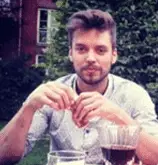 James Markham is a 24-year-old Blogger from Ohio USA. He is also a medical student of MBBS 2nd prof at Northeast Ohio Medical University. Read more about him