The mid-Atlantic state of Maryland is one of the most densely populated states of the United States and its proximity to Washington, DC adds to the urban development since Baltimore is in the DC metropolitan area. The state is blesses with the John Hopkins University (JHU) which is known all over the world for its medical research and nursing schools. CNA nursing schools in Maryland thus provides you with great career opportunities in the state as JHU is the biggest employer here.
Certified nursing assistants work as per the directions of a physician or registered nurse (RN) and provide basic healthcare services to patients like feeding, bathing, grooming, ambulating etc. They also have to take vital signs of patients like blood pressure, temperature and pulse and report any health changes to the RN.
Although these are not core medical services, CNAs play a vital role in assisting patients in routine activities and since it is the peculiar healthcare profession they must undergo proper training. CNA classes in Maryland provide for such training; the demand for trained people for this profession is very high and if one goes by the predictions it will be even higher in the next five to ten years. So if you have dreams of entering the nursing profession, becoming a nurse aide can be an ideal start.
Apart from JHU the Baltimore community college, Julia Manor Healthcare Center in Hagerstown, Kent Island High School in Stevensville, American School of Allied Health in Wheaton are some of the popular CNA training centers in the state. Red Cross CNA training program is also offered by the Baltimore chapter. All these programs are recognized by the Maryland Board of Nursing and provide training as per the directives given by the board.
Free CNA Program in Maryland
| Nursing Homes | Address | Contact No | Fax No | Official Website |
| --- | --- | --- | --- | --- |
| Charles E. Smith Life Communities | 6121 Montrose Road, Rockville, MD 20852-4803 | (301) 881-0300 | – | http://www.hebrew-home.org |
| Citizens Care and Rehabilitation Center of Frederick | 1920 Rosemont Avenue,Frederick, MD 21702 | (240) 772-9200 | (240) 608-6468 | http://citizenscarefrederick.com |
| Clinton Nursing and Rehabilitation | 9211 Stuart Lane,Clinton, MD 20735 | (301) 868-3600 | (301) 856-6218 | http://clintonnursing.com |
| Collingswood Nursing & Rehabilitation Center | 299 Hurley Avenue,Rockville, MD 20850 | (301) 762-8900 | – | http://www.collingswoodnursing.com |
| Ginger Cove | 4000 River Crescent Drive,Annapolis, Maryland 21401 | (410) 266-7300 | – | http://www.gingercove.com |
| Glen Meadows | 11630 Glen Arm Road, Glen Arm, MD 21057 | (410) 319-5000 | (410) 319-5048 | http://www.glenmeadows.org |
| Keswick Multi-Care Center | 700 West 40th Street, Baltimore, MD 21211 | (410) 235-8860 | – | http://keswick-multicare.org |
| Laurelwood Care Center at Elkton | 100 Laurel DriveElkton, MD 21921 | (410) 398-8800 | (410) 398-4952 | http://laurelwoodcare.com |
| Maplewood Park Place | 9707 Old Georgetown Road, Bethesda, Maryland 20814 | (301) 530-0500 | – | http://www.maplewoodparkplace.com |
| Alice Manor | 2095 Rockrose AvenueBaltimore, MD 21211 | (410) 889-9700 | (410)  889-9706 | http://alicemanornursinghome.com |
| Althea Woodland | 1000 Daleview Drive,Silver Spring, MD 20901 | (301) 434-2646 | – | http://www.altheawoodland.net |
| Asbury Solomons | 11100 Asbury Circle,Solomons, MD 20688 | (410) 394-3000 | – | http://www.asburysolomons.org |
| Caroline Nursing & Rehab | 520 Kerr Avenue,Denton, Maryland 21629 | (410) 479-2130 | (410) 479-3057 | http://www.carolinenursing.org |
| Devlin Manor | 10301 Christie Road Northeast,Cumberland, MD 21502 | (301) 724-1400 | – | http://www.devlinmanor.org |
| Fairhaven | 7200 Third AvenueSykesville, Maryland 21784-5201 | (410) 795-8801 | – | http://www.fairhavenccrc.org |
Becoming a nurse aide in Maryland
In the state of Maryland different certifications are provided based on the type of facility you wish to work with. If you want to help the elderly you will need a Geriatric Nursing Assistant (GNA) certification; those willing to serve patients in their homes have to get the Home Health Aide (HHA) certification; if you wish to work in a dialysis unit you must become a certified dialysis technician. Certified nursing assistants (CNA) can work in hospitals and nursing home only. These are very stringent regulations and you must carefully choose the facility you want to work as the certification is not interchangeable.
To enroll in a CNA nursing school in Maryland you must fulfill certain prerequisites set by the federal and state law. You must have a clean background; verification is carried out before approving the application for certification. You must be physically fit to handle the mental and physical stress of a nursing job and must submit a medical report that confirms that you have no contagious disease. You must be 18 years of age and must have a high school diploma or GED.
Make sure that the training program you join is approved by the Maryland Board of Nursing; when you apply for certification you have to submit a program verification form to validate the same. The cost of training can be from $500 to $1500; the low fee training usually do not provide with the supplies, uniform etc., while those that charge higher amount provide for the background check and medical examination along with the supplies and uniform. There are many scholarship programs offered in the state and those who cannot afford the training cost can take benefit of these programs. Many local facilities like the Caroline Center or the Peninsula Regional Medical Center offer free training for aspiring nursing assistants for those who qualify for such free training.
The Maryland CNA state exam cost as low as $20 to attract more people to this profession while the renewal of license will cost you $40 every two years. The license expires on the 28th day of the birth month of an individual every two years.
Nurse aide training programs in Maryland
The federal mandate states that CNA training should be of a minimum of 75 hours, however, the final authority to decide on this is the respective state. A training program in Maryland should be of minimum 100 hours divided equally in classroom study and clinical training. The classroom study is conducted by experts on each of the subjects like anatomy, communication, medical terminology etc. and the practical skills are taught by a registered nurse.
On completion of training you must apply for the certification exam along with all the required documents. The exam consists of two parts; a theory paper of multiple choice questions and a skills paper where the examiner picks five skills for you to be performed.
Opportunities for nursing assistants in Maryland
Being close to the national capital the population of Maryland has increased over the years and to meet the healthcare needs of this growing population trained professionals are required. The career opportunities for nursing assistants in the state have increased many folds. The average salary of nursing assistants in the state is $30,000 and you can earn from $18,000 to $37,000 in various medical facilities every year. With the state providing for specializations you can obtain the varied skills and have better paychecks.
CNA nursing schools in Maryland provide training as per the regulations of the nursing board and you can even take the specialized training if you want to serve in certain type of healthcare setting and get certification accordingly.
Additional Resources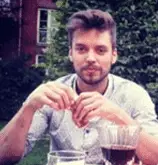 James Markham is a 24-year-old Blogger from Ohio USA. He is also a medical student of MBBS 2nd prof at Northeast Ohio Medical University. Read more about him