If you have a desire to start a nursing career, think twice; nursing is considered to be a noble career but it is a thankless job. All the close ones are grateful to the doctors for the treatment of their loved ones but no one ever comes to appreciate the efforts of the nurses. But if you have decided that you want to be a nurse, then nothing like it. There are many ways to start a nursing career. You can go for a fulltime bachelors or associate degree which will take years of schooling and loads of money. The easiest and most cost effective way is to become a certified nursing assistant and then climb up the ladder of the nursing career.
CNA nursing schools in Maine provides you with an ideal opportunity to start your dream career in nursing. Another advantage of starting with this entry level career is that it will clear any misconceptions you may have about the nursing job before you take up higher responsibilities. You will have a very clear picture of the responsibilities because as a nursing assistant you will be working under the supervision of the registered nurse. You will also gain insights into the protocol of the hospitals and will be able to communicate with the nursing and non-nursing staff with ease.
Some of the popular CNA classes in Maine are SMCC and Cedars Nursing Care in South Portland, Penobscot Job Corp Nurse Aide Course in Bangor, Region Ten Nurse Aide Program in Brunswick, Adult Education Nurse Aide Training in Bucksport and Adult and Community Education in Deer Isle. These are all state recognized programs and have garnered reputation for the quality training provided by them.
Free CNA Program in Maine
| Nursing Homes | Address | Phone No. | Fax No. | Website |
| --- | --- | --- | --- | --- |
| Augusta Center for Health & Rehabilitation | 188 Eastern Avenue,Augusta, ME 04330 | (207) 622-3121 | (207) 623-7666 | http://augustacenterrehab.com |
| Heritage Rehabilitation & Living Center | 457 Old Lewiston RoadWinthrop, Maine  04364 | (207) 377-9965 | – | http://www.heritagerehabandliving.com |
| Hibbard Nursing and Rehabilitation Center | 1037 West Main Street,Dover-Foxcroft ME 04426 | (207) 564-8129 | (207) 564-8484 | http://www.hibbardnursinghome.com |
| The Commons atTall Pines | 34 Martin LaneBelfast, ME 04915 | (207)338-4117 | – | http://www.tallpinesliving.com |
| Victorian Villa Rehabilitation & Living Center | 26 Pleasant Street, Canton, ME | (207) 597-2510 | – | http://www.victorianvilla.net |
| Brentwood Center for Health & Rehabilitation | 370 Portland Street,Yarmouth, ME 04096 | (207) 846-9021 | – | http://brentwoodcenterrehab.com |
| Brewer Center for Health & Rehabilitation | 74 Parkway SouthBrewer, ME 04412 | (207) 989-7300 | (207) 989-4240 | http://brewercenterrehab.com |
| Falmouth by the Sea | 191 Foreside Road, Falmouth, Maine 04105 | (207) 781-4714 | (207) 781-7356 | http://www.falmouthsea.com |
| Freeport Nursing & Rehabilitation Center | 3 East Street,Freeport, Maine 04032 | (207) 865-4713 | – | http://www.freeportnursingandrehab.com |
| Fryeburg Health & Residential Care Center | 70 Fairview Drive,  Fryeburg, Maine 04037 | (207) 935-3351 | (207) 256-8300 | http://fryeburghealthcare.com |
| Gorham House | 50 New Portland Road, Gorham, ME 04038 | (207) 839-5757 | (207) 839-8263 | http://www.gorhamhouse.com |
| Presque Isle Rehab & Nursing Center | 162 Academy Street ,  Presque Isle, Maine 04769 | (207) 764-0145 | – | http://www.pirnc.com |
| Ross Manor | 758 Broadway    Bangor, ME 04401 | (207) 941-8400 | – | http://www.ross-manor.com |
| Rumford Hospital | 420 Franklin Street,Rumford, Maine 04276 | (207) 369-1000 | – | http://www.rumfordhospital.org |
| Lakewood- A Continuing Care Center | 220 Kennedy Memorial Drive,Waterville, Maine 04901 | (207) 873-5125 | – | http://www.lakewoodcare.org |
Becoming a nurse aide in Maine
To enroll in a CNA nursing school in Maine you must be 16 years old and must have completed ninth grade education with good English communication and logical thinking ability; you should submit the documentation to declare that you have passed out of ninth grade. This is unlike most other states where 18 years of age and high school diploma is mandatory to enroll in CNA classes. But other requirements like submitting fingerprint to verify your background and a medical report to mention that you have not contracted with any infectious disease are the same.
The lowest fees for CNA programs in Maine start at $400 but you will have to bear the expenses of the equipments for practice, uniform, study material etc. If you include all these expenses the average charges for training will be around $1,000. Some programs charge you up to $1600 but they include the background check, medical test and exam charges in their fees. It is your decision as to which training suits you; chose the best programs to ensure good training and a little investment for a promising career should always be welcomed.
For those who cannot pay for these charges can look around for some hospitals for training as these are free of cost for those who sign an agreement of employment with them for a period of six to twelve months. Others can look for financial aid offered by some community colleges. The nursing board of the state too has some scholarship programs for those in need.
Nurse aide programs in Maine
The training programs are approved and monitored by department of education with consultation of the nursing board. These programs must be a minimum of 180 hours. The classroom study is for 90 hours where subjects like physiology, anatomy, resident rights and communication etc. will be taught. The skills training are provided for 20 hours in a laboratory after which you have to take up 70 hours of internship in some medical facility.
On completion of the program you must attempt the certification exam which has a written paper of multiple choice questions and the skills paper where you have to perform three skills. Within 30 days of passing the exam and documentation you will get a license which has two years of validity after which you have to get it renewed. You should have practiced for a minimum of eight hours in the two years without any charges of patient abuse or criminal charges. CNAs from other state can transfer their license to Maine by applying for reciprocity if you have maintained a clean slate with the state of your licensure.
Opportunities for nursing assistants in Maine
Currently there are more than 17,000 nurse aides on the nurse aide registry of Maine and the demand is ever growing; today the healthcare sector is the second highest employer in the state. As a nursing aide you can earn anything from $17,000 to $35,000 a year working in various healthcare settings. The average salary of CNA in Maine is $28,000 which is above the national average of $27,000.
If you want to make a career progression and pursue further education you can become a RN. The average salary of RN is $76,000 and if you gain experience and expertise you can earn around $120,000 a year which makes for fantastic earnings. But instead of becoming an RN from a CNA you might consider becoming a Licensed Practical Nurse (LPN) and their average salary is $46,000.
CNA nursing schools in Maine follow all the requirements that state approved nurse aide programs should; along with that they provide quality training and prepare students for a wonderful nursing career.
Additional Resources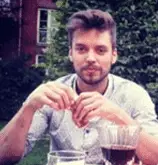 James Markham is a 24-year-old Blogger from Ohio USA. He is also a medical student of MBBS 2nd prof at Northeast Ohio Medical University. Read more about him