In today's uncertain economic times job cuts are a regular news feature, so it is essential that you select a profession which will ensure greater job security in the long term. If you reside in the state of Georgia, then you can start one such career by enrolling in one of the CNA nursing schools in Georgia. The health care industry does not depend on the economic situation as it deals with the most important aspect of our life, health.
Georgia has the ninth largest population amongst all states of America with the population of old people on the verge of crossing 800,000. This makes the state highly vulnerable in the health aspects and thus the need for trained healthcare professionals is very high.
Some of the most well established institutions that provide CNA programs in Georgia are the Keiser University in Tallahassee, University of Phoenix in Jacksonville, Everest College in Atlanta, and Atlanta Career Institute of vocational training in Norcross. These institutes follow all the regulations laid down by the state regarding the training programs for nurse aides.
Georgia Free Nursing Assistant Program
| Nursing Homes | Address | Phone No. | Fax No. | Website |
| --- | --- | --- | --- | --- |
| North Georgia Medical Center& Gilmer Nursing Home | 1362 South Main Street, Ellijay, GA 30540 | (706) 276-4741 | (706) 276-3698 | http://www.northgeorgiamedicalcenter.com |
| Pinewood Manor & Pinewood Retirement Villa | 704 Commerce StreetHawkinsville, GA 31036 | 478-892-9171 | – | http://www.pinewoodmanorandvilla.com |
| Presbyterian Village, Austell, Inc. | 2000 East-West Connector,Austell, GA 30106-1194 | (770) 819-7412 | – | http://www.presbyterianvillage.org |
| Westminster Commons | 560 Saint Charles Avenue Northeast,Atlanta, GA 30308 | (404) 874-2233 | – | http://www.westminstercommons.com |
| Warm Springs Medical Center Nursing Home | 5995 Spring StreetPost Office Box 8Warm Springs, GA 31830 | (706) 655-3331 | – | http://www.warmspringsmc.org |
| Park Springs | 500 Springhouse CircleStone Mountain, GA 30087 | (678) 684-3800 | (678) 684-3399 | http://www.parksprings.com |
| Park Place Nursing & Rehab Facility | 1865 Bold Springs Road Northwest, Monroe,  GA 30656 | (770) 267-8677 | (770) 267-7831 | http://parkplacenursingandrehab.com |
| Mountain View Health & Rehab | 547 Warwoman Road,Clayton, GA 30525 | (706) 782-4276 | (706) 782-1516 | http://www.mountainviewhealthrehab.com |
| Magnolia Manor | 2001 South Lee Street,Americus, Georgia  31709 | (229) 924-9352 | – | http://www.magnoliamanor.com |
| Grace Healthcare of Tucker | 2165 Idlewood RoadTucker, GA 30084 | (770) 934-3172 | – | http://www.gracehctucker.com |
| Douglasville Nursing and Rehabilitation Center, LLC | 4028 Highway 5,Douglasville, Georgia 30135 | (770) 942-7111 | (770) 489-1268 | http://www.douglasvillerehabcenter.com |
| Bell Minor | 2200 Old Hamilton Place, Northeast,Gainesville, GA 30507 | (770) 532-2066 | – | http://www.bellminorhome.com |
| Albany Area Primary Health Care | 204 North Westover Boulevard,Albany, GA  31707-2983 | (229) 888-6559 | (229) 436-4107 | http://aaphc.org |
| A.G. Rhodes Home Wesley Woods | 1819 Clifton Road Northeast,Atlanta, GA 30329 | (404) 315-0900 | – | http://www.agrhodes.org |
| A.G. Rhodes HOME, INC – COBB | 900 Wylie Road Southeast,Marietta, GA 30067 | (770) 427-8727 | – | http://www.agrhodes.org |
| Emanuel County Nursing Home | 117 Kite Road,Swainsboro, GA 30401 | (478) 289-1100 | – | http://www.emanuelmedical.org |
| Life Care Center of Gwinnett | 3850 Safe Haven Drive,Lawrenceville, GA 30044 | (770) 923-0005 | (770) 279-7067 | http://lifecarecenterofgwinnett.com |
| NHC Healthcare, Rossville | 1425 McFarland Avenue, Rossville, GA 30741 | (706) 861-0863 | (706) 861-3965 | http://www.nhcrossville.com |
Becoming a nurse aide in Georgia
In Georgia the requirements to become a nursing assistant are at par with the federal mandate; you must be 18 years of age, must possess a high school diploma or equivalent degree and must have a clean background. You must also provide a medical report stating that you are not suffering from tuberculosis or any other transmissible disease; the report must also include a drug test.
You must enroll in an accredited training program to qualify for the certification exam. The Georgia Medical Foundation is the body responsible for regulating the training, certification and licensing of the nursing assistants. It also has to maintain the nurse aide registry which enlists names of all the active nursing assistants of the state.
On an average a training program in Georgia will cost you around $500, the state has directed training institutes to keep the cost of the programs as low as possible so that more people will be encouraged to take up the training and enter the profession to meet the growing demand for nurse aides in the state. To become a CNA in Georgia you must take the National Nurse Aide Assessment Program (NNAAP) which is administered by Pearson Vue and the certification exam costs you $107.
Once you pass the exam you will get a license which will be valid for two years and must be renewed after that. But to qualify for renewal you must work for eight hours and must involve in 'in-service education' for 12 hours during the period of two years.
Nurse aide programs in Georgia
In Georgia the training programs are monitored and evaluated by the Medical Foundation at regular intervals to check if these programs meet the standards set by the state. The minimum training hours in Georgia are 96 hours which is divided into clinical and classroom study and as the accredited CNA programs are monitored by the state the quality of training provided in these programs is very good and you can easily pass the certification exam on completion of the training.
If you are employed somewhere and still want to complete training to change your profession, you can join the online programs and complete the required training as per your schedule. Those who can't afford the cost of CNA classes can contact the state health department to check the details of some scholarships and financial aid offered by them. The health department can even direct some institute to provide free training in certain special cases.
The subjects covered in these subjects help students understand the basic requirements of nursing assistant jobs and the clinical training gives them exposure to the skills like taking vital signs, bathing and grooming patients, patient transfers etc. Knowledge of all these subjects and skills will make the students familiar with what is required to pass the certification test and after certification assist patients when they work in various healthcare setting.
Opportunities for nursing assistants in Georgia
Georgia is amongst the top ten states in the United States when it comes to job opportunities for certified nursing assistants. Every year close to 1,700 new nurse aides are required by the state and if you get certified you will not have to ever worry about finding a job; the predictions for future are even higher.
The average salary of nursing assistants in the state is $31,000 a year which is higher than the national average; you can start earning at a base salary of $19,000 and with experience your yearly income can go up to $39,000 a year. The median household income of the state is at $50,000, so the average income of nursing assistants can be considered to be above average.
CNA nursing schools in Georgia are keeping up with the increasing demand for nurse aides. With as many as 300 certified training programs in the state you can easily find a good training program nearby if you wish to enter this profession.
Additional Resources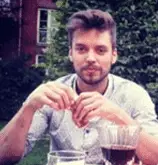 James Markham is a 24-year-old Blogger from Ohio USA. He is also a medical student of MBBS 2nd prof at Northeast Ohio Medical University. Read more about him