The coastal state of Florida has over the years has been heavily dependent on the agricultural industry for the economic needs along with tourism. But these industries have suffered a painful blow in the economic downtimes that are prevailing today. Healthcare has been one of the important industries that have been contributing to the economy of Florida and this industry is in boom even in these tough times. An easy way to enter this industry is by enrolling in one of the CNA nursing schools in Florida and start a nursing career which will ensure job security and steady growth.
Certified nursing assistants work in various health care settings assisting patients in routine activities like feeding, bathing, changing clothes etc. under the supervision of a licensed nurse or physician. However, to become a CNA you must acquire the CNA nursing skills which are taught at the various training programs.
The Santa Fe College in Gainesville and Simone State College in Stanford are two of the most popular colleges that offer 165 hours of CNA training which last for 12 to 15 weeks. The Jacksonville, Panama City and Tampa chapters of the Red Cross also offer nursing assistant training in Florida and these programs have a great reputation across the country. You will have to research for best programs near you if you wish to join a nurse aide training program.
 List of Free CNA Program in Florida
Name of
Institution
Address
Contact No
Fax No
Official Website
Bay Pointe Nursing Pavilion
4201 31st Street South, St. Petersburg, FL 33712
(727) 867-1104
(727) 867-9837
http://baypointenursingpavilion.com
The Bridge at Bay St. Joe
220 9th Street Port St. Joe, FL 32456
(850) 229-8244
(850) 229-1042
http://bridgeatbaystjoe.com
Bayonet Point Health & Rehabilitation
7210 Beacon Woods Drive, Hudson, FL 34667
(727) 863-1521
(727) 868-2352
http://www.bphrc.com
Golfcrest Healthcare Center
600 North 17th Avenue, Hollywood, FL 33020
(954) 927-2531
(954) 927-0425
http://golfcresthealthcare.com
Good Samaritan Center
1309 North Flagler Drive, West Palm Beach, FL 33401
(561) 655-5511
–
http://www.goodsamaritanmc.com
Sunrise Health & Rehab Centre
4800 Nob Hill Road, Sunrise, FL 33351
(954) 577-3600
(954) 746-0261
http://www.sunrisehrc.com
The Abbey Rehabilitation and Nursing Center
7101 Drive Martin Luther King Jr. Street North,
St. Petersburg, FL  33702
(727) 527-7231
(727) 522-2486
http://abbeyhealthandrehab.com
All Saints Nursing
5888 Blanding Boulevard,
Jacksonville, FL 32244
(904) 772-1220
(904) 772-6334
http://www.allsaintsnursing.org
The Allegro At College Harbor
4600 54th Avenue South,
St. Petersburg, FL 33711
(727) 231-6771
–
http://www.allegroliving.com
Arbor Village
490 South Old Wire Road,
Wildwood, FL, 34785
(352) 748-3322
(352) 748-7609
http://www.arbor-village.com
Bear Creek Nursing Center
8041 State Road 52, Hudson, Florida, 34667
(727) 863-5488
(727) 862-9558
http://www.bearcreeknursingcenter.com
Clermont Health & Rehabilitation Center
151 East Minnehaha Avenue,
Clermont, FL 34711
(352) 394-2188
(352) 394-8574
http://clermonthealthandrehab.com
Eagle Lake Rehab & Care Center
1100 66th Street North,
Saint Petersburg, Florida 33710
(727) 345-9331
(727) 345-7064
http://www.eaglelakerehab.com
Heartland of Brooksville
575 Lamar Avenue,
Brooksville, FL 34601
(352) 799-2226
(352) 799-3368
http://www.heartland-manorcare.com
Life Care Center Of Hilliard
3756 West Third Street, Hilliard, FL 32046
(904) 845-3988
(904) 845-7414
http://lifecarecenterofhilliard.com
Madison Nursing Center
2481 West US 90
Madison, FL 32340
(850) 973-4880
(850) 973-3900
http://madisonhealthandrehab.com
Madison Pointe Rehabilitation and Health Center
6020 Indiana Avenue,
New Port Richey, Florida 34653
(727) 849-7555
(727) 847-0898
http://madisonpointerehab.com
Palm Garden of Winter Haven
1120 Cypress Gardens Boulevard,
Winter Haven, FL 33884
(863) 293-3100
(863) 291-0578
http://www.palmgarden.com
Rehabilitation and Healthcare Center of Tampa
4411 North Habana Avenue, Tampa FL 33614
(813) 872-2771
(813) 871-2831
http://rehabilitationandhealthcarecenteroftampa.com
Savannah Court of Maitland, Maitland
1301 West Maitland Boulevard Maitland, FL 32751
(407) 982-3837
–
http://www.savannahcourtmaitland.com
Signature Health Care of North Florida
1083 Sanders Avenue,
Graceville, FL 32440
(850) 263-4447
(850) 263-4201
http://shcofnorthflorida.com
Sun Terrace Health Care
105 Trinity Lakes Drive,
Sun City Center, FL 33573
(813) 634-3324
–
http://www.cchcfacilities.com/SunTerrace-Home-Temp.html
Titusville Rehabilitation & Nursing Center
1705 Jess Parrish Court, Titusville, FL 32796
(321) 269-5720
(321) 269-6245
 
http://titusvillehealthandrehab.com
Williston Rehabilitation & Nursing Center
300 Northwest 1st Avenue, Williston FL 32696
(352) 528-3561
(352) 528-0250
http://www.willistonrehab.com
Woodland Terrace of Citrus County
124 West Norvell Bryant Highway,
Hernando, FL 34442
(352) 249-3100
(352) 746-0748
http://www.terrace-citrus.com
Zephyrhills Health & Rehab Center, Inc
7350 Dairy Road Zephyrhills, FL 33540
(813) 788-4300
(813) 779-0182
http://www.zephyrhillshealth.com
Orlando Health Rehabilitation Center
830 West 29th Street
Orlando, FL 32805
(407) 843-3230
(407) 835-9431
http://orlandohealthandrehab.com
Epworth Village Retirement Community-Susanna Wesley Health Center
5300, West 16th Avenue, Hialeah, Florida- 33012
(305) 556-3500
(305) 821-1407
http://www.epworthvillagerc.com
Surrey Place Health & Rehabilitation Center
5525 21st Avenue, West
Bradenton, FL 34209
(941) 795-0448
(941) 795-3964
http://surreyplacehealthandrehab.com
Surrey Place Care Center
110 Southeast Lee Avenue,
Live Oak, FL 32064
(386) 364-5961
(386) 364-1656
http://surreyplacecare.com
Golf view Health Care Center
3636 10th Avenue North,
St. Petersburg, FL 33713
(727) 323-3611
(727) 321-6185
http://golfviewhealthcare.com
Bay front Health St. Petersburg
701 6th Street South, St. Petersburg, FL 33701
(727) 823-1234
–
http://www.bayfrontstpete.com
City of Marianna Florida
2898 Green Street,
Marianna, FL 32446
(850) 482-4353
–
http://www.cityofmarianna.com
Avanté Group
4000 Hollywood Boulevard
Suite 540 North,
Hollywood, Florida 33021
(954) 987-7180
–
http://www.avantecenters.com
The Alliance Community for Retirement Living
644 South Woodland Boulevard,
DeLand, FL 32720
(800) 334-4133
–
http://www.alliancecommunity.org
Waterman Village
255 Waterman Avenue,  Mount Dora, FL 32757
(352) 385-1126
(800) 654-7670
http://www.watermanvillage.com
The Health Center of Lake City
560 SW McFarlane Avenue, Lake City FL 32025
(386) 758-4777
(386) 961-9296
http://www.lakecityrehab.com
Putnam Community Medical Center
Highway 20 West
P.O. Box 778
Palatka, FL 32177
(386) 328-5711
(386) 325-8178
http://www.pcmcfl.com
Savannah Court of Maitland
1301 West Maitland Boulevard, Maitland, FL 32751
(407) 982-3837
–
http://www.savannahcourtmaitland.com
Westminster Communities of Florida
80 West Lucerne Circle,
Orlando, FL 32801
(407) 839-5050
–
http://www.westminsterretirement.com
Becoming a nurse aide in Florida
Florida is one of the states where training is not mandatory to appear for the Florida state CNA exam, but if you fail to pass the exam three times then you will have to attend the training before attempting to pass the exam again. However, nursing assistant is a hands-on job, so it is recommended that you enroll in a training program to acquire the skills so that you will not have to worry about the CNA skills exam which many students find challenging as compared to the theory paper.
You must either have completed 18 years of age or must have a high school diploma or equivalent degree to take the state certification test. There are certain criminal offences that will disqualify you for the exam and these offences are mentioned in the Florida Statute 435. You can apply for exemption on certain conditions and if exemption is granted you can appear for the exam. For details you must contact the nurse aide registry.
The Certified Nursing Assistants Council provides recommendations regarding training and certification the nursing board and regulates the nursing assistant requirements as sanctioned by the board under the Florida Statute 464. When you pass the state exam you will be issued a licensure to start practice. If you have a valid nurse aide certificate of another state you can apply for transfer of license without giving the state exam; however, you must submit two fingerprint cards for the FBI background check.
Nurse aide programs in Florida
Even though training is not mandatory in the state of Florida many aspiring applicants understand the peculiar nature of a nurse aide job and opt for training programs. To meet the training requirements many community colleges, medical facilities and technical training schools in Florida have started imparting very good nursing assistant training to those who wish to be trained before attempting the exam.
As training is not mandatory there are no fixed hours for training in the state, but most programs follow the federal mandate of at least 75 hours of training; many institutes offer training programs that are as long as 150 hours plus to provide all round training for their students so that they can easily pass the state exam and also serve patients efficiently once they start practice.
On an average the cost of nurse aide training is $1,000; it is different in various CNA nursing schools in Florida and the cost mostly depends on the number of training hours. The nurse aide registry does not charge any fee for the certification; the exam is administered by Thomson Prometric Services and they charge you $100 for the exam. The license fee is fixed at $30 and the license is valid for two years and if you practice for a minimum of 12 hours a year you can apply for renewal.
The training programs cover all the subjects required to work as a nursing assistants and the focal point of these programs is the skills training. Apart from community colleges and medical facilities training can be taken through online programs if you have time constrains. For those who can't afford to pay for the training can look for free training that is offered by some medical facilities if you sign an employment agreement with them.
Opportunities for nurse aides in Florida
When it comes to job opportunities, Florida is the second best state after California as the demand for nursing assistants is very high. Florida is the fourth most populous state in America so it is natural to have more people who need healthcare assistance. Every year Florida needs 3,600 new nurse aides and the forecast is even higher. You can earn a salary from $21,000 to $35,000 as a nursing assistant in Florida the average salary being $28,000.
CNA nursing schools in Florida are encouraging more students to enroll in the training programs even if the training is not obligatory; they emphasis on the fact that nursing is a skills job and thus training is an essential element in starting the nursing career.
Additional Resources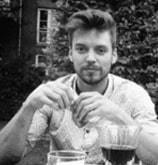 James Markham is a Blogger from Ohio USA. He is also a medical student of MBBS 2nd prof at Northeast Ohio Medical University. Read more about him